Ready for "Back to School"?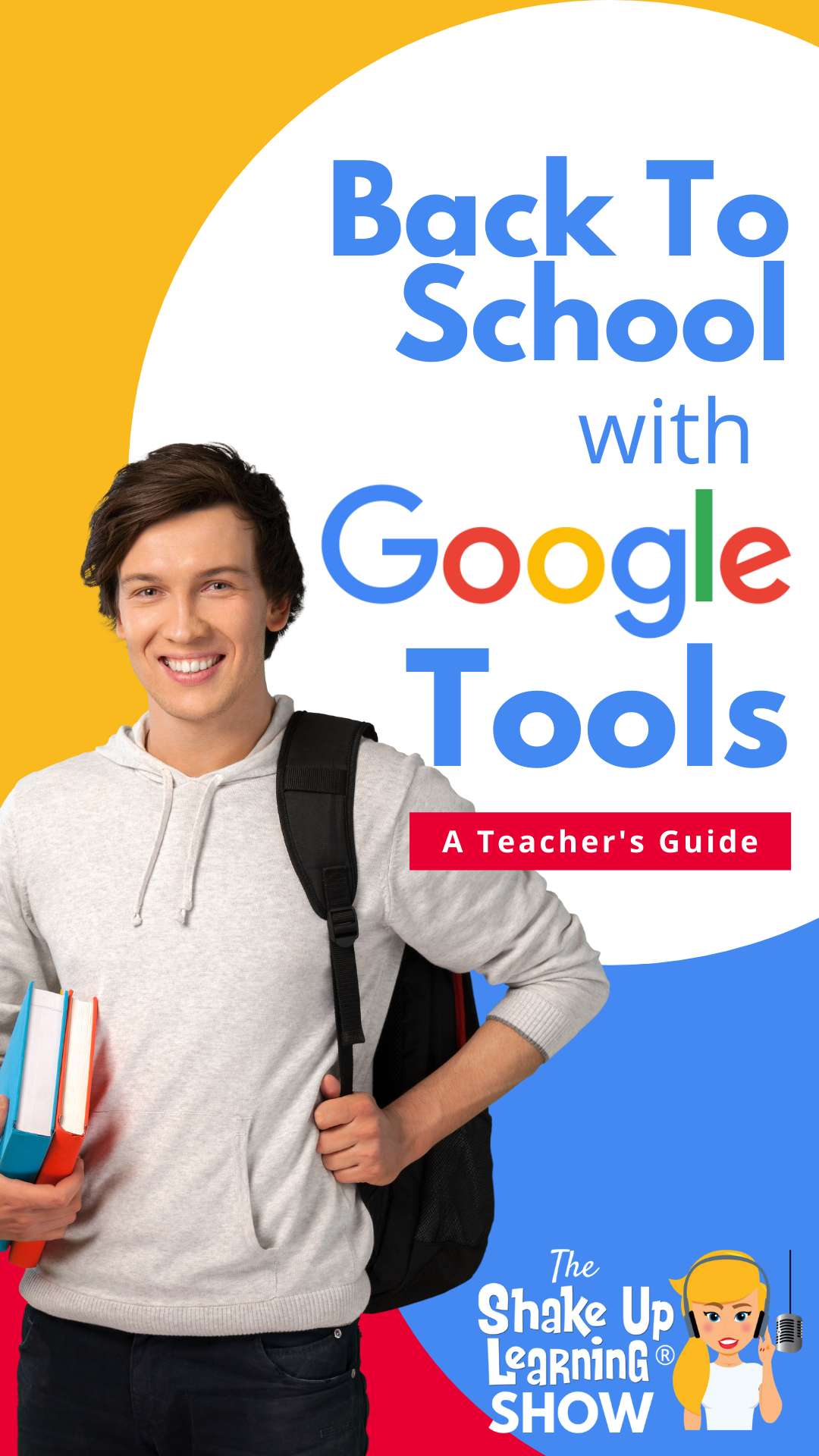 I have put together a guide of Google tips, instructional strategies, templates, and lesson ideas to help you prepare for Back to School with Google Tools!
Don't miss this episode and blog post!
There are so many ways that Google tools can help support teaching and learning this school year.
Are you ready?
There's A LOT of information, resources, videos, podcasts, and more in this EPIC GUIDE!
Listen to this article.
Back to School with Google Tools: A Teacher's Guide
Google is constantly changing–a good thing and a bad thing! Let's take a dive into what you can expect from Google this year and how to set up your classroom for success.
Catch Up on Google Updates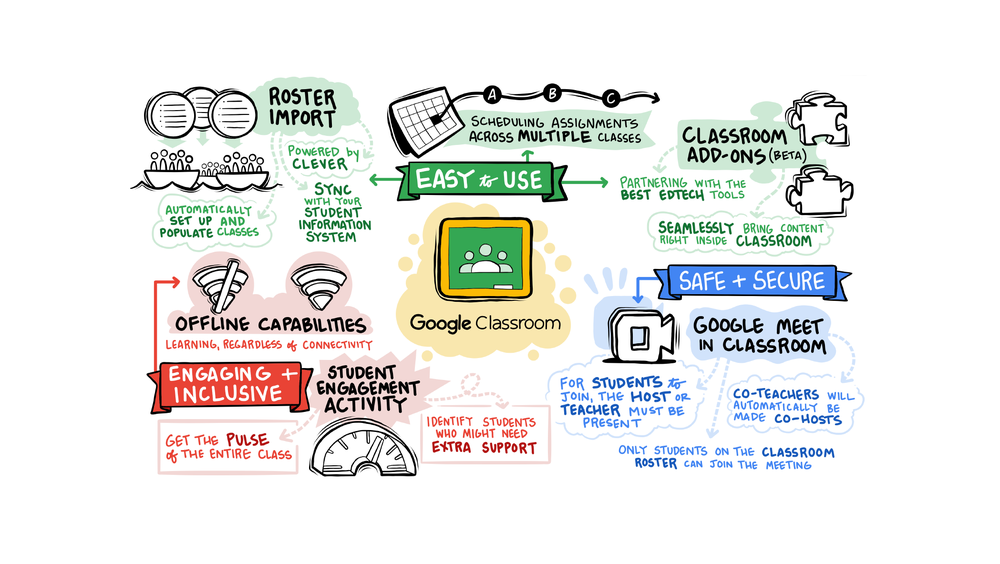 Google has been announcing updates coming to our favorite apps all year. Some have arrived, some have not.
Be sure you are ready by exploring what has changed or soon will be.
Organize Google Drive
Out with the old and in with the new. If you haven't already done some clean-up and organization in Google Drive, now is the time.

Set up Google Classroom for Success
Google Classroom also needs some clean-up and organization before you begin the new school year.
Clean-Up the Old Google Classroom Stuff
I have some step-by-step directions for the clean-up process on this page. Be sure to look at the files connected in Google Drive and what you want to keep from the previous school year.
Setup Your New Google Classroom Classes
Google Classroom gives teachers a lot of flexibility in setting up and organizing their classes.
Think carefully about how you want to organize your assignments. This will save you time and frustration in the long run.
How to Organize Google Classroom Assignments.
I have a ton of Google Classroom tips and step-by-step directions on this page.
And don't forget about the FREE Google Classroom Cheat Sheets for Teachers and Students!
You may also want to consider setting up a class template and making copies to save time.
We also have a ton of Google Classroom tutorials on our YouTube channel!
Related: 85+ Apps That Integrate with Google Classroom.
Master the Chrome Learning Environment
Google Chrome should be your chosen browser if you use Google tools in your classroom.
Consider Chrome the learning environment for all things Google!
Have you mastered Chrome? Check out these MUST-HAVE Google Chrome skills.
Learn How to Switch Google Accounts in Chrome
Do you have more than one Google account? Then be sure you learn to set up profiles in Google Chrome and learn how to switch back and forth!
Customize Google Chrome with Extensions and Apps
Chrome extensions help you customize the browser for you and your students.
Apps and extensions are found and installed from the Chrome Web Store.
Are you using Google Classroom? Check out 5 Chrome Extensions that Make Google Classroom Even More Awesome!
Mote is one of my favorite extensions!
Are you using Chromebooks with Students? Be sure to learn about Chrome Apps that can save you time and frustration, especially with littles.
Chrome Apps (Chromebook only) are shortcuts to websites and your favorite web tools.
Explore apps and extensions in the Chrome Web Store to find what fits the needs of you and your students.
Embrace Collaboration with Jamboard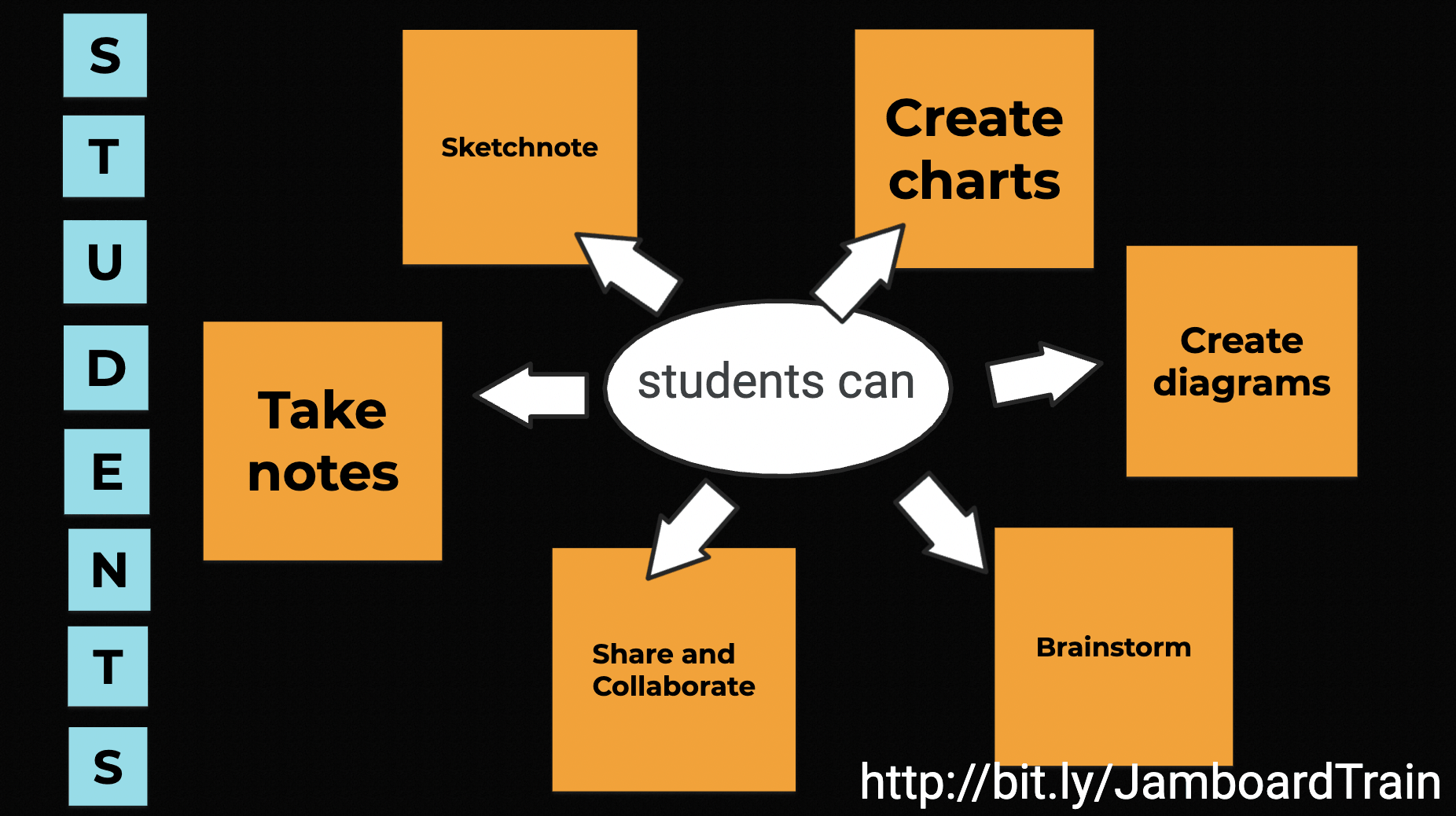 What is Google Jamboard?
The Jamboard device (hardware) is an interactive whiteboard touchscreen display used for collaboration and bringing ideas together.
Learn more: cloud.withgoogle.com/hardware
Jamboard is also a stand-alone cloud-based application (software) that can be used for collaboration across multiple devices. Students can use this application to collaborate, create presentations, and bring together resources from other Google apps and the web.
Learn more: jamboard.google.com
Jamboard is quickly becoming one of my favorite Google tools.
It's engaging, flexible, and a great way to collaborate–that's the number one feature!
Repeat after me, "Collaboration is the number one feature of Google Jamboard."
Learn all about this collaborative tool in this podcast episode with Kim Mattina, who has also co-authored a book of the same name!
Here are a couple of Jamboard tips from our YouTube Channel:
Are you tired of the same old "All About Me" and "What I Did This Summer" projects? Back to School is the perfect time to try choice boards!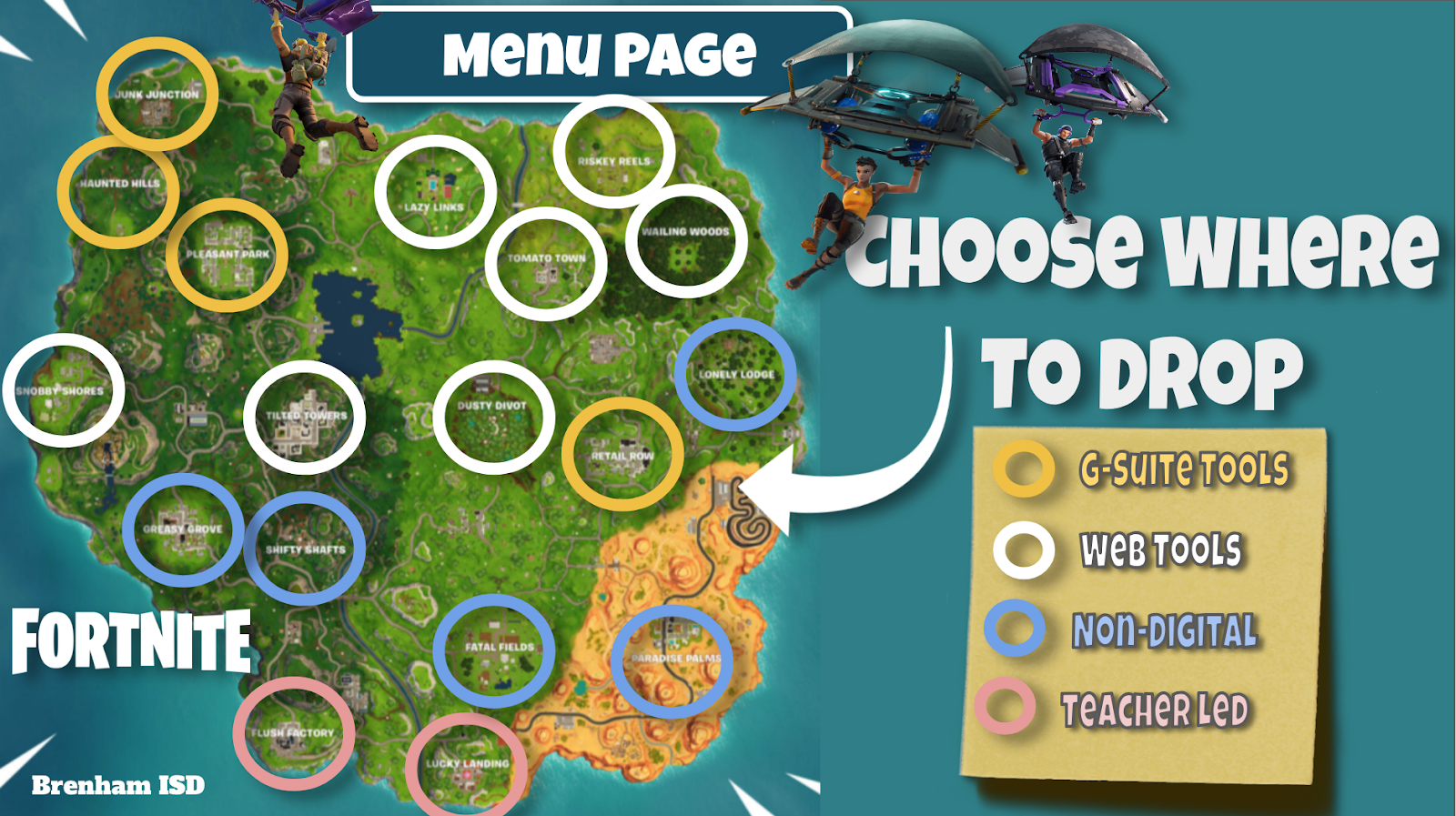 Check out episode 121: Back to School with Choice Boards to dig deeper and access FREE templates.
Don't miss The Teacher's Guide to Digital Choice Boards and get the FREE ebook download if you want to take your choice board skills to the next level!
Set Up Student Portfolios with Google Sites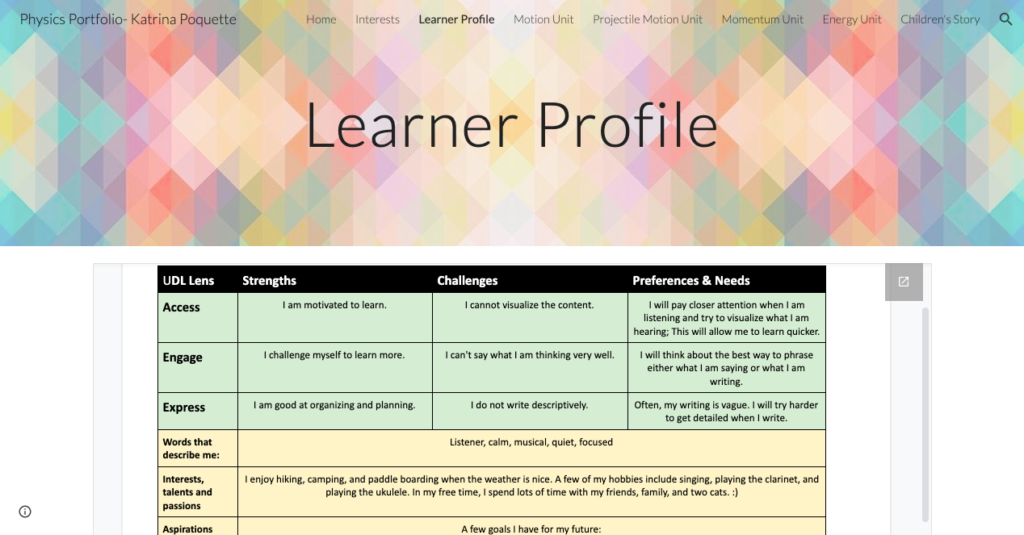 Have you tried student portfolios? Google Sites is the perfect tool for showcasing student work and showing growth over time.
In episode 91, Mike Mohammed shares his best ideas and tips for student portfolios with Google Sites.
Mike also shared some step-by-step setup tutorials in this guest post: Powerful Student e-Portfolios with Google Sites.
Set Goals with Your Students
Goal-setting is a powerful, research-based strategy for teachers and students.
Try setting goals with your students and track your progress in Google Sheets or Google Keep.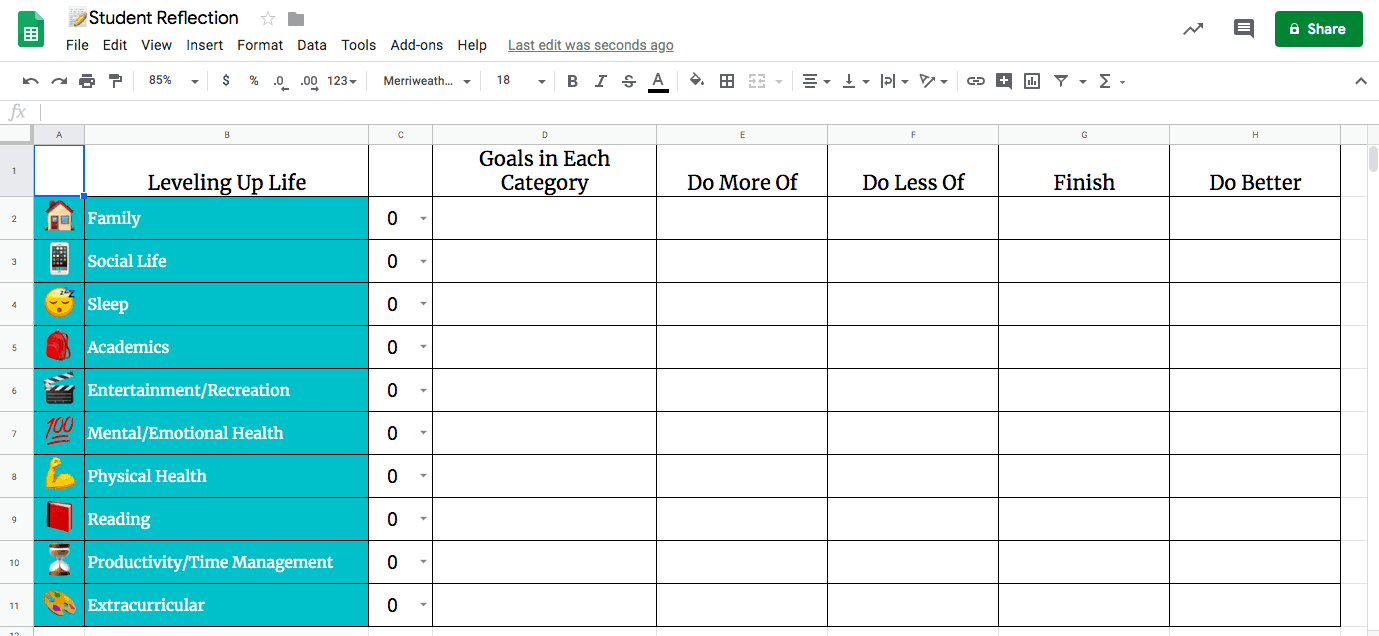 Or, get a little more creative and visual and try Vision Boards
Vision boards are collages of images that represent your goals. Vision boards can be done on paper, poster board, or digital, but Google Slides is my top choice.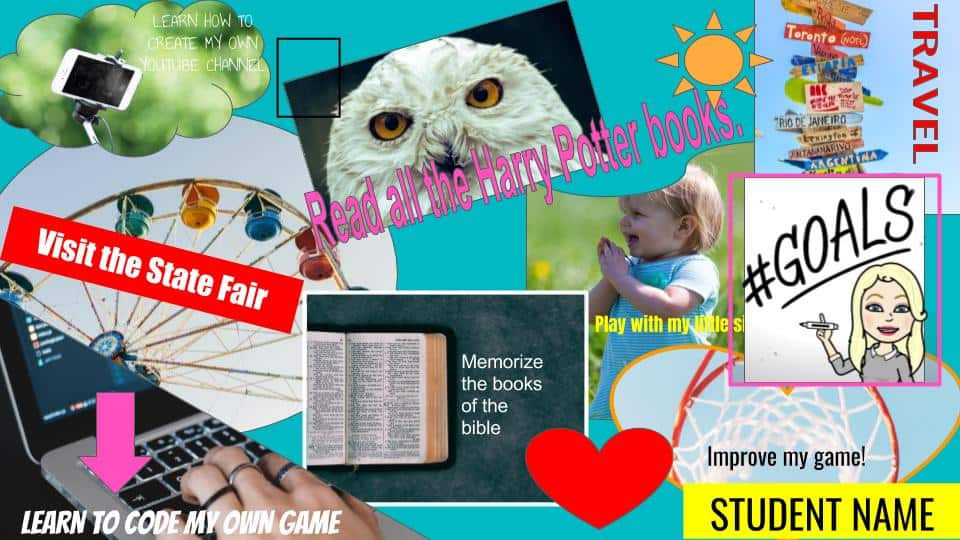 Use Templates to Save Time
Teachers love templates, and with good reason! They are huge time-savers.
Google tools make it easy to find, save, and assign templates.
Did you know Google has free templates? Watch the video below to learn how!
Shake Up Learning Team Member Sarah Kiefer shares her templates on templatesforteachers.com.
She also shares some great tips and ideas in episode 119: FREE Templates for Teachers – where to find them and how to create them.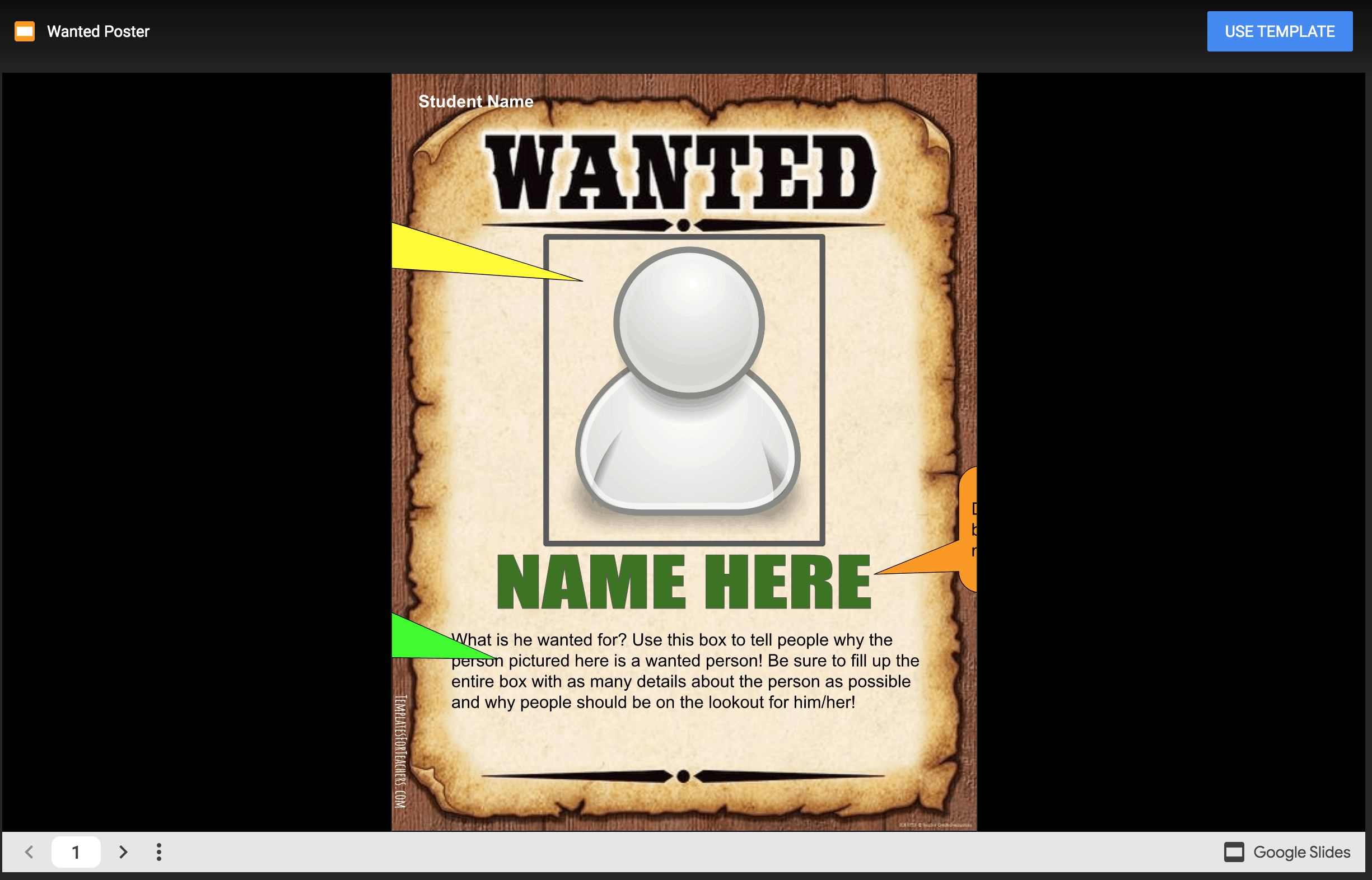 How to Assign Templates in Google Classroom
Check out all of these posts for even more FREE Google templates from Shake Up Learning.
Build Relationships 
Building relationships with students is critical to learning and student success.
We must begin this process on day one of school!
Google tools help us facilitate discussion, interact, and gather essential information.
Take a Student Inventory with Google Forms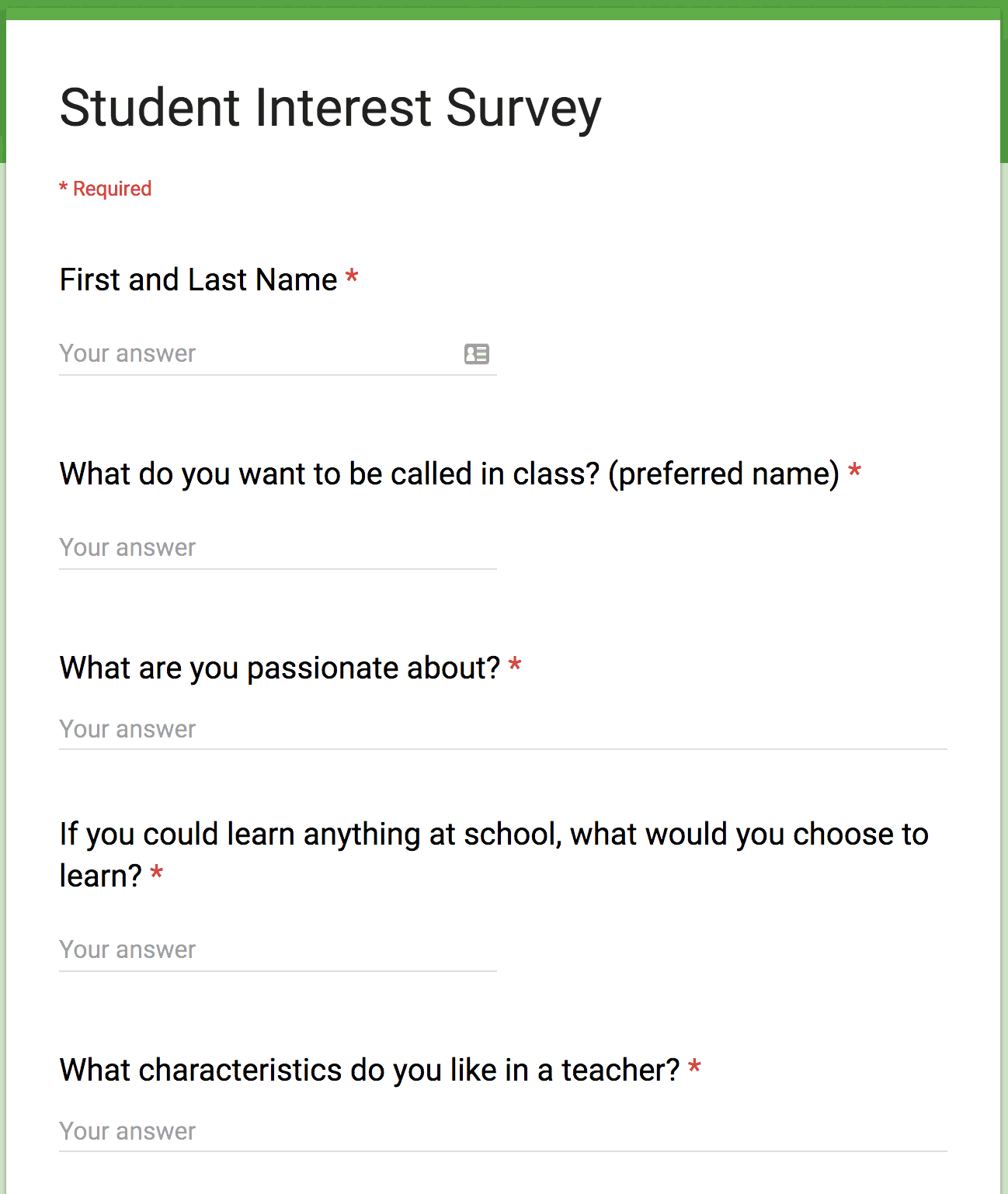 Consider using Google forms to give your students a safe space to share more information about themselves, home situations, and who they are as learners.
Fine Tune Your Feedback Strategy
Feedback is also a critical part of the learning process. Before you begin the school year, consider where and how you will give feedback.
Google Classroom offers several ways to support feedback, but all of the options can be confusing.
Check out these posts for clarification:
How to Leave Video Feedback in Google Classroom
Plan meaningful, DYNAMIC, learning experiences using the DL Framework.
---
The Back to School Conference (FREE)
Looking for more Back to School ideas to prepare for the "new normal"?
The Shake Up Learning Team is excited to announce a brand new online conference coming this September! It's completely free, online, asynchronous, and designed for K-12 teachers and educational leaders.
With a focus on adapting to the "new normal," this conference will help teachers and educational leaders learn new skills and strategies to engage students in online and blended learning.
With 30+ breakout sessions from education experts and special keynotes by Kasey Bell and Jen Giffen, this is sure to be an event to remember. Teachers will walk away with practical ideas to move learning forward. Leaders will learn about critical shifts, and how to lead meaningful change.
All presenters have been hand-selected from the Shake Up Learning Team, and special invited guests, including Jake Miller, Evan Robb, Angela Draper, and Jon Corippo. We even have a few sessions in Spanish!
With engaging presentations by the expert SHAKE UP LEARNING TEAM and invited guests, educators across the globe can take their teaching and leadership skills to the next level.
© Shake Up Learning 2023. Unauthorized use and/or duplication of this material without express and written permission from this blog's author and/or owner is strictly prohibited. Excerpts and links may be used, provided that full and clear credit is given to Kasey Bell and Shake Up Learning with appropriate and specific direction to the original content on ShakeUpLearning.com. See: Copyright Policy.