Back to School is the PERFECT time to jump into choice boards!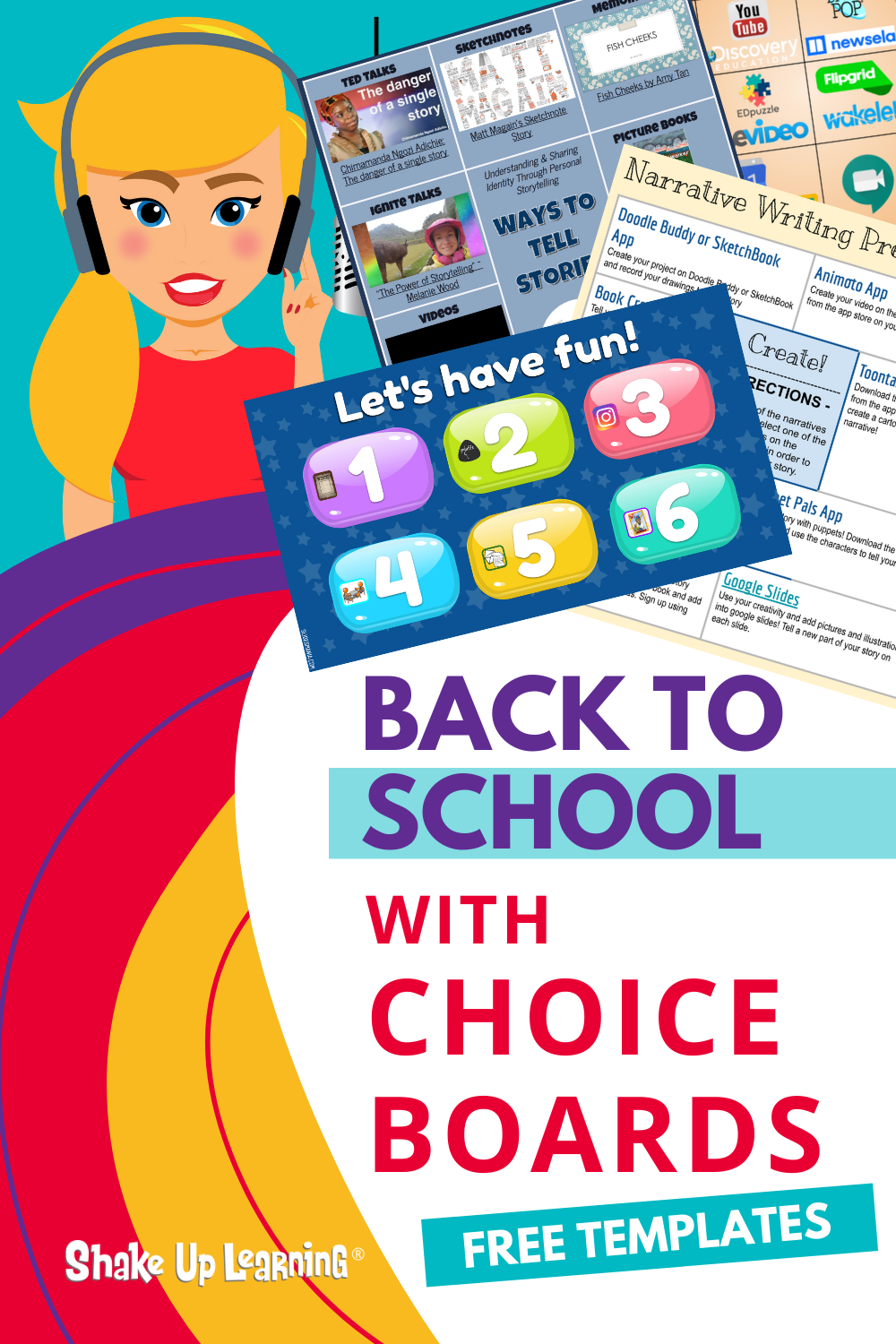 In this episode, Kasey shares her best tips and ideas for creating and using digital choice boards in the K-12 classroom.
She also shares choice board examples and product ideas.
The first piece of advice when starting to use choice boards is to know that not all choice boards are equal.
You'll learn some of the common misconceptions about creating choice boards, but most importantly, you'll learn how to get started with utilizing the choice board for your classroom.
Listen to this article.
Back to School with Choice Boards
Why use choice boards?
Perhaps you've not heard them called choice boards, but learning menus. The name isn't as important as the concept and how they are implemented. The greatest advantages to this teaching method are the way in which it adds not just choice, but variety, differentiation, and especially student voice. These are necessary teaching components that can be difficult to add and do well in any classroom. With a well-designed choice board, adding these components is inevitable. 
Carol Ann Tomlinson, a guru in differentiation, defines this component for us: "…at its core, differentiated instruction means addressing ways in which students vary as learners." Everyone is different. A basic understanding we teach our children every year so they feel invited into our classroom community. We need them to know this upfront so that when we meet each of them where they are as learners they don't see it as being treated differently, they see it all as learning. 
Choice boards are one way to meet kids where they are as learners, as well as, give them ownership in their learning. Consider the structure of a choice board and how it aligns with the Universal Design for Learning principles. A choice board will give students what UDL requires through multiple means of engagement, representation, and actions or expressions of their learning. Here are eight specific principles that will be offered to students in a choice board assignment: 
Optimize individual choice and autonomy. 

Vary demands and resources to optimize challenge. 

Foster collaboration and community.

Offer alternatives for auditory and visual information. 

Vary the methods for response and navigation. 

Optimize access to tools and assistive technology. 

Use multimedia for communication and multiple tools for construction and composition. 

Enhance capacity for monitoring progress.
That packs a powerful punch to student learning! 

What are choice boards? 
Choice boards, or learning menus, can look like several different replicas of real-life documents. They can be as creative as a restaurant menu or as simple as a BINGO board or Tic-tac-toe board. However it's presented the basic concepts are the same. 
Start with the learning goal. In episode 10, we dove into this topic during a teacher coaching conversation. That teacher discovered it's not just about taking a template and making it fit. Identify the learning goal first, then design the choice board to fit the needs of the content to learn, a product to create, or a learning process to follow. 
The choice board assignment can work for both building background knowledge or activating prior knowledge. For more details on how to design choice boards and grab some free templates, jump back to episode 8.

Ideas for Choice Boards
At the start of the school year, teachers begin to cultivate their relationships with students. We often do some form of a "get to know you" assignment. Using a choice board for this activity can be a great way to dip your toe into this teaching method. Allow students the opportunity to show off their creativity and skills with a choice in sharing themselves with you. 
Other simple options for starting out with this method include reviewing material, gathering background information, or final project options to demonstrate learning. As you become more comfortable with this teaching method, using a choice board to ask students to demonstrate their mastery of specific skills will take your teaching to the next level. 
Choice boards can be used to balance rigor and time. A choice board can be used to provide enrichment learning to early finishers. It's not meant to be extra work, but extending the skill for students who are ready to move forward. This can allow for slower students to take more time with their mastery. Of course, it can be helpful to provide students with a time expectation so they are aware of the commitment and standard. 
If asynchronous learning is part of your school year, the choice board can be a solution. Digital choice boards allow for teachers to add links containing video or audio messages. These can help when a number of students are asking the same questions outside of a group setting. 
Grading
A student's grade should always be calculated based on the learning outcome and Depth of Knowledge used to complete the task. This means it's not effective to count how many graphics were used in a presentation and equate that to a point value. It's also not effective to ask students to complete a number of tasks to reach a specific grade. 
Instead, grades should be evaluated based on the content. This will allow teachers to use one rubric when students will be producing multiple products. A digital choice board allows teachers to provide extra guidelines within each choice without giving them a formula for how to put it all together. 

Choice Board Examples
For the youngest or even struggling students, utilizing video or audio clips rather than text descriptions. Another great way to engage younger students is through a coded system with colors, shapes, animals, or any theme that may connect with the lesson. 
Younger students will need more teacher direction so consider introducing it through whole class choices. Utilizing stations can also be a great solution or practice. 
Several of our Shake Up Learning trainers have shared or collected examples and templates of choice boards that can help you get started or give you a new idea. 
Examples from Kim Mattina
Kim Mattina curated a digital book in Book Creator with several templates to choose from. These can be used for student assignments or teacher professional development.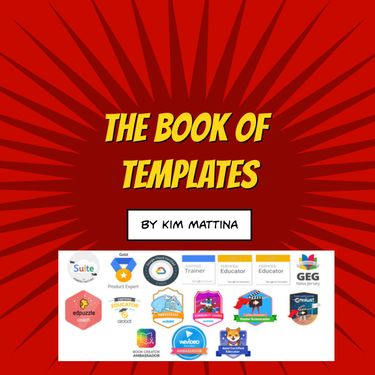 Examples from Jen Giffen
Jen Giffen also chimed in with some unique examples to take a look at. She also provided a few notes.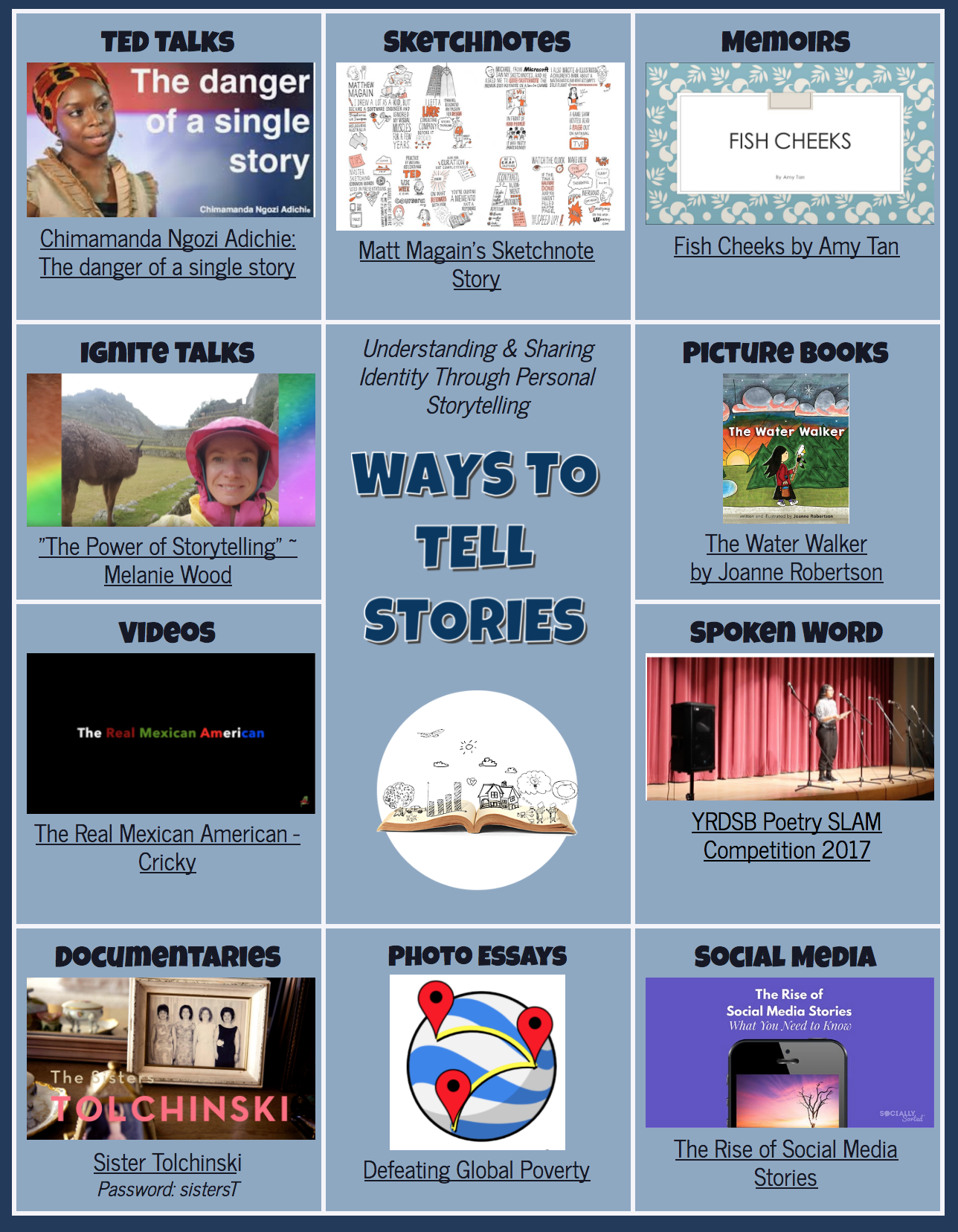 Examples from Sarah McKinney
Sarah McKinney shares a list of teacher PD choice board examples.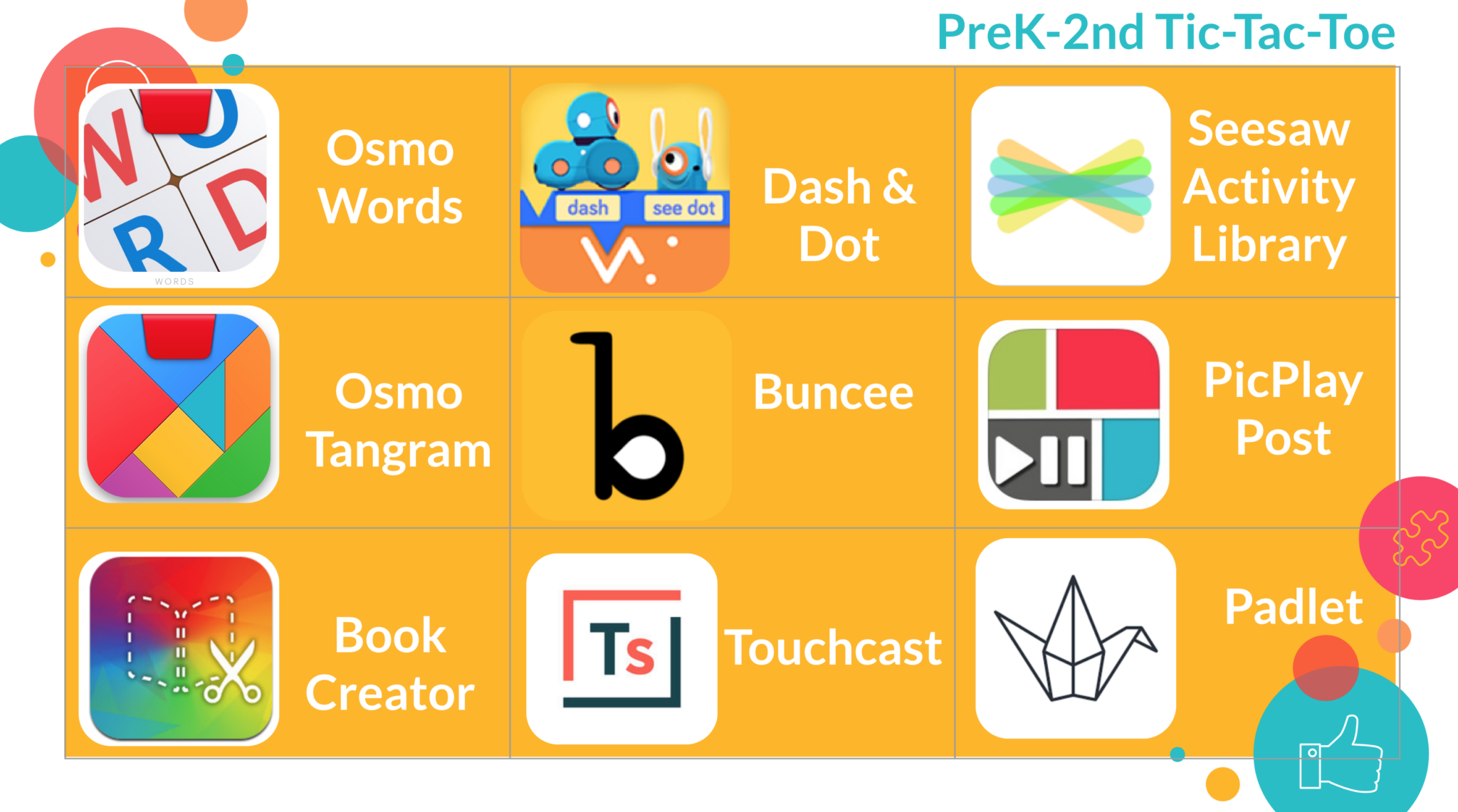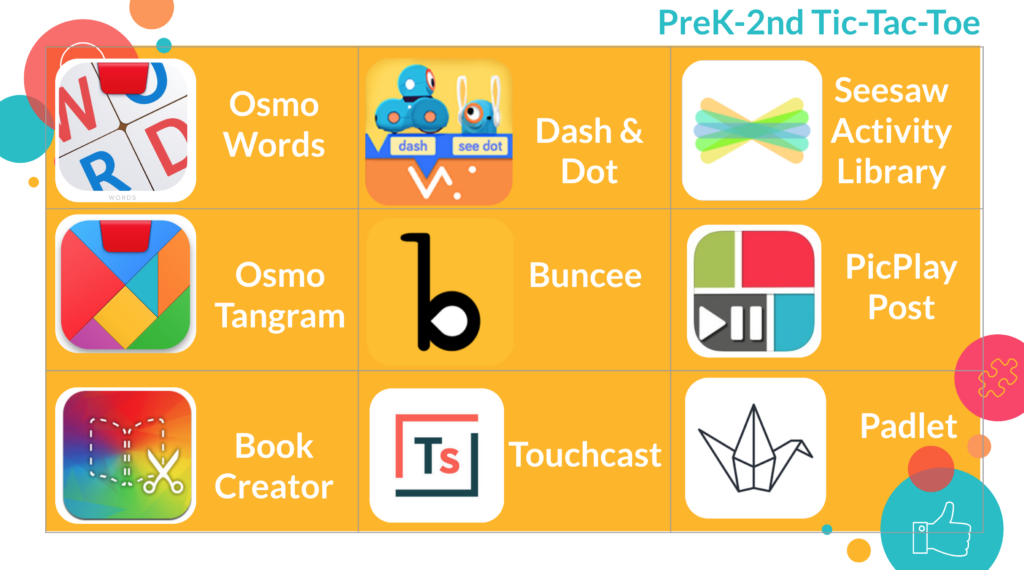 Examples from Pam Hubler and Sarah Kiefer
Pam Hubler and Paula, from SlidesMania, share their inspired collaboration in this Twitter post. Pam also shares in a blog post how she has used choice boards to help teachers learn technology. She also shares a choose your own adventure board in this blog post. 
The other day @specialtechie shared a post with an awesome coaching choice board she created, I loved the pop-up concept it had!
It inspired me to make this template for choice boards or even for virtual scavenger hunts!#GoogleSlides or #PowerPointhttps://t.co/X88SeigeAQ pic.twitter.com/l4c61TvNup

— SlidesMania 💛 (@SlidesManiaSM) May 22, 2020
If you're still in need of more ideas or examples then Sarah Keifer's Wakelet collection is bound to provide a great option. Of course, you can always visit the Shake Up Learning Pinterest board for even more.
© Shake Up Learning 2023. Unauthorized use and/or duplication of this material without express and written permission from this blog's author and/or owner is strictly prohibited. Excerpts and links may be used, provided that full and clear credit is given to Kasey Bell and Shake Up Learning with appropriate and specific direction to the original content on ShakeUpLearning.com. See: Copyright Policy.