Got a Question or a Request?
THIS IS NOT A HELP DESK!
Due to Kasey's extensive commitments, she cannot answer individual questions.
We receive hundreds of emails every day. To help me best serve your needs, please read below before submitting this form.
– Speaking/PD Request
Please use the PD Request form to inquire about speaking fees, availability, etc. http://shakeup.link/PDrequest
– Bulk orders of books
Please email wendyv.dbc[at]gmail.com to place an order for 10 or more books.
This is NOT a help desk. Questions about how to use applications or general questions for assistance will not be answered.
– Product Reviews:
I rarely do solicited product reviews. I only share products I use or believe can be meaningful for teachers and students. These requests will not be answered.
– Advertising Inquiry
I do not accept outside advertising requests at this time. These requests will not be answered.
– Sponsored Posts
I do not accept solicited sponsored posts. These requests will not be answered.
---
Search Shake Up Learning
Get the FREE eBook: 18 Challenges for Teachers in 2018
Enter your email below to download this 83-page ebook for FREE!
Categories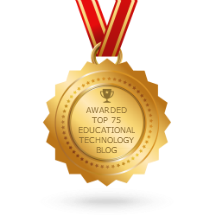 Archives