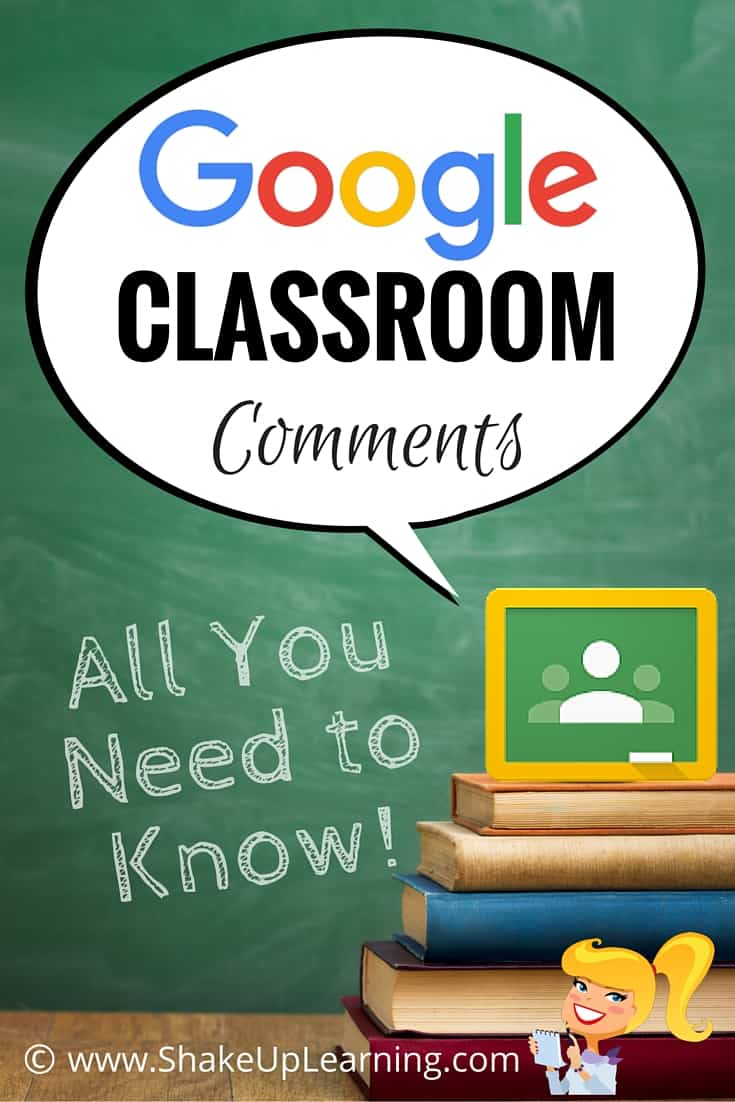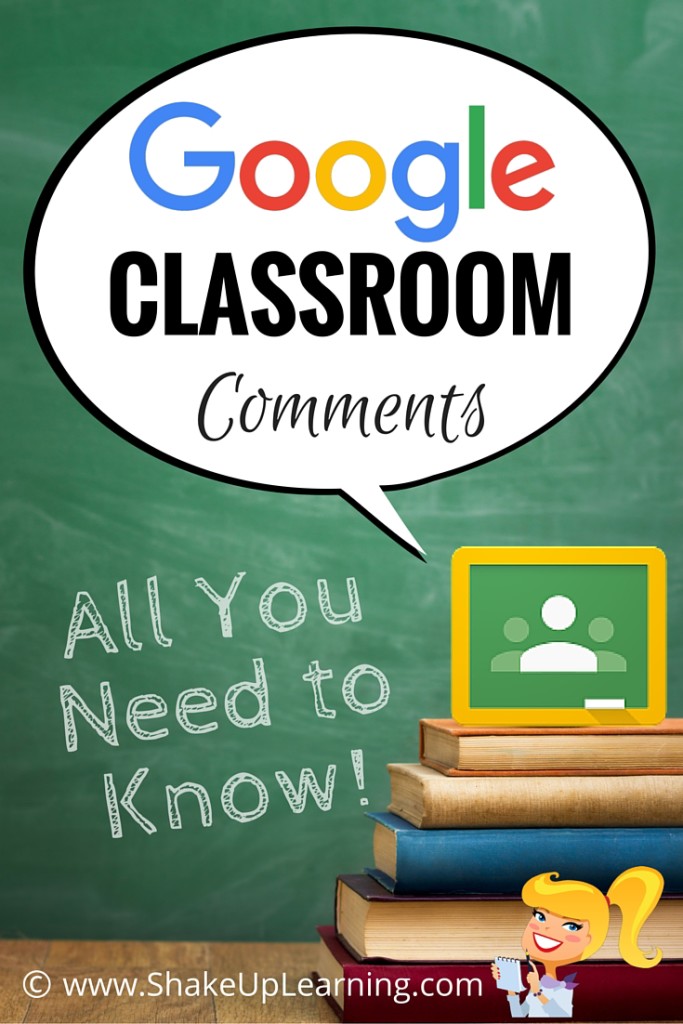 Google Classroom has become a powerhouse for teachers and students! Some teachers are beginning to wonder how they survived without it! As teachers, we need to help guide students on a flexible learning path that will help them reach learning goals. Feedback is a crucial part of the learning process. And with Google Apps and Google Classroom, giving feedback on digital assignments has never been easier. The only question is where? We now have several options for leaving feedback and each can serve their own purpose. Let's explore all the ways you can use comments to enhance the learning in your classroom!
---
Class Comments for Whole Class Feedback and Communication
If enabled in the settings of your class in Google Classroom, class comments offer a way for students and teachers to communicate and collaborate in a way that the entire class can view. Class comments will appear in the stream, as well as give students and teachers to option to reply in the stream. This can be really useful for general feedback and questions. I use class comments to respond to frequently asked questions about assignments. You know when you keep hearing the same question from your students all day. Use the class comments feature to respond to questions and give general guidance on assignments, clarify any instructions, and increase communication in your class. Encourage students to use this tool! Let them know it's okay to use the class comments to ask questions, and that you will respond promptly. This can serve as an FAQ for your students, and the students who are reluctant to ask questions will have it to refer to.
---
Enable Class Comments
To Enable Class Comments, go to the Students tab, and use the drop down to select from the following options: "students can post and comment," "students can only comment," or "only teacher can post and comment." (It's important to note here that "post" means to allow students to add their own posts with ideas, questions, or other things they wish to share with the entire class.)
---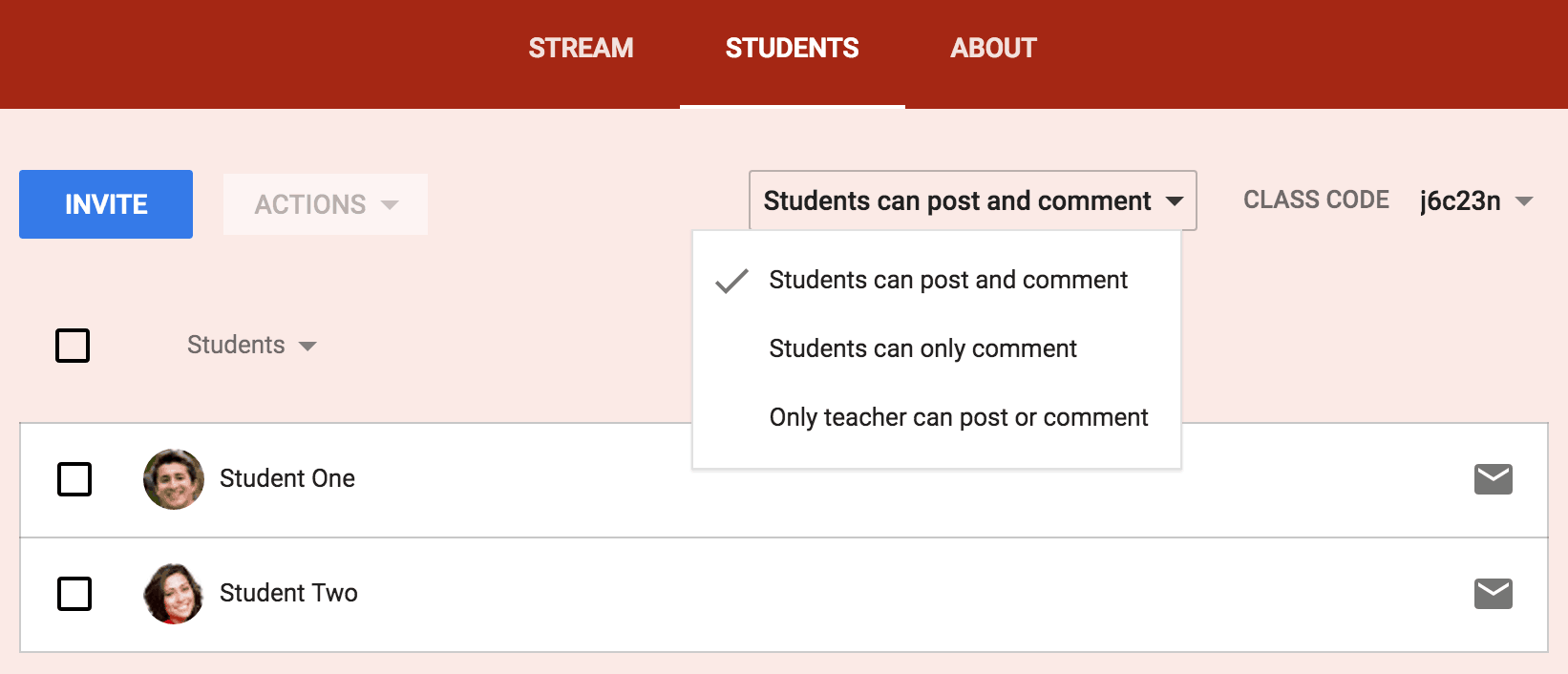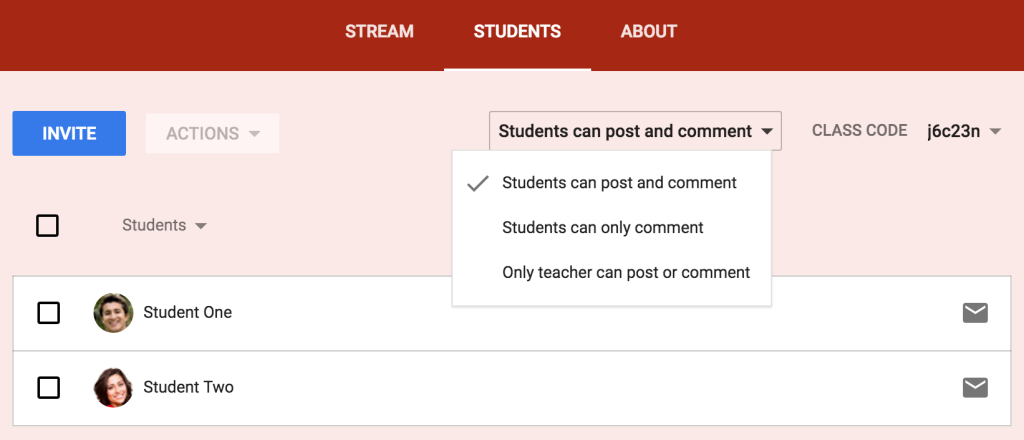 ---
Add a Class Comment (Teacher View)
In the stream, add the class comment in the space provided below the assignment, announcement, or discussion. Class comments look almost identical from the teacher and student views.
---
---
Add a Class Comment (Student View)
---
---
**All Class Comments can be viewed in the stream and on the assignment page.
---
Private Comments for Individual Student Feedback
I have seen a lot of teachers and students confused by the differences in class comments versus private comments. Private comments DO NOT appear in the stream. Private comments are just between the teacher and students.
---
Add a Private Comment (Student View)
To leave a private comment, the student must "open" the assignment or click on the title and leave the private comment at the bottom of the "Your Work," window. Only the teacher can view the private comments left by students.
---
---
View a Private Comment (Teacher View)
Finding private comments can be a little tricky for the teacher. To view private comments, go to the assignment details page by clicking on the title of the assignment in the stream or from the "work" page. From here you can see thumbnails of your students' work. To the left, you will see your roster, and a snippet of the private comment if there is one. Click on the student's name to view the private comment.
---
---
Discussion Questions in Google Classroom
Discussion questions are an excellent way to engage students in online conversation, debate, and collaboration. I also love the way Google Classroom allows students to see and respond to each other, but first requires that they submit their own answer before they are allowed to view the rest of the students' answers. This encourages original answers and deters cheating.
---
Comments are NOT Answers to Discussion Questions
This is a common misunderstanding that I have seen in using Google Classroom. My students don't understand where to respond to a discussion question when class comments are enabled. I end up with answers in two different places: as class comments and as responses to the question. Be sure you instruct your students to open the assignment and respond where indicated below.
---
---
Did I miss anything? How do you use comments to communicate and collaborate in Google Classroom?
---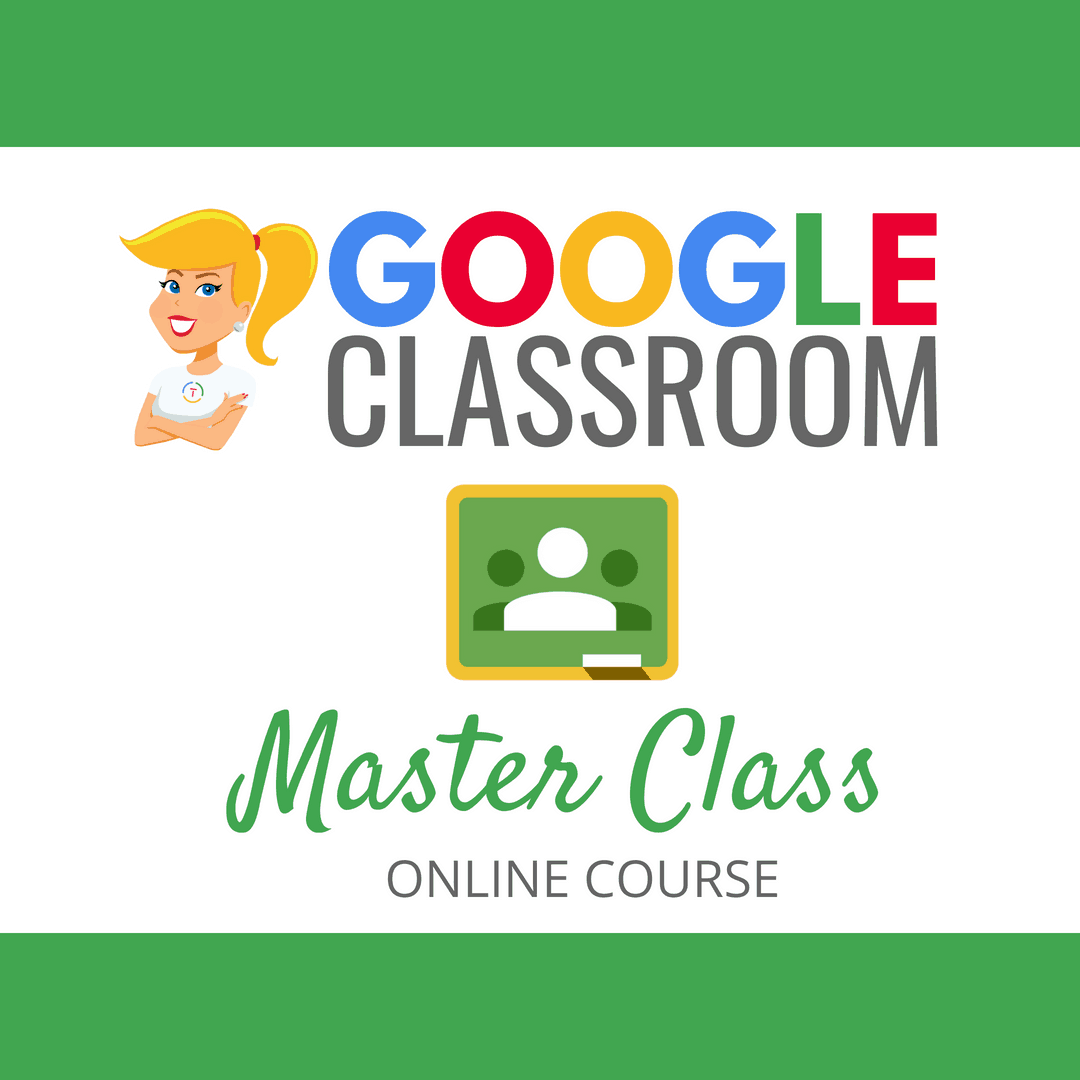 Learn all about the new updates to Google Classroom and take your skills to the next level. This course will give you everything you need to get started using Google Classroom and best practices to help you make the most of this tool.
Perfect for beginner to intermediate skill levels! Consider this your video guide to Google Classroom!
Click here to learn more and to ENROLL TODAY!
---
---
---
---
© Shake Up Learning 2020. Unauthorized use and/or duplication of this material without express and written permission from this blog's author and/or owner is strictly prohibited. Excerpts and links may be used, provided that full and clear credit is given to Kasey Bell and Shake Up Learning with appropriate and specific direction to the original content on ShakeUpLearning.com. See: Copyright Policy.
Summary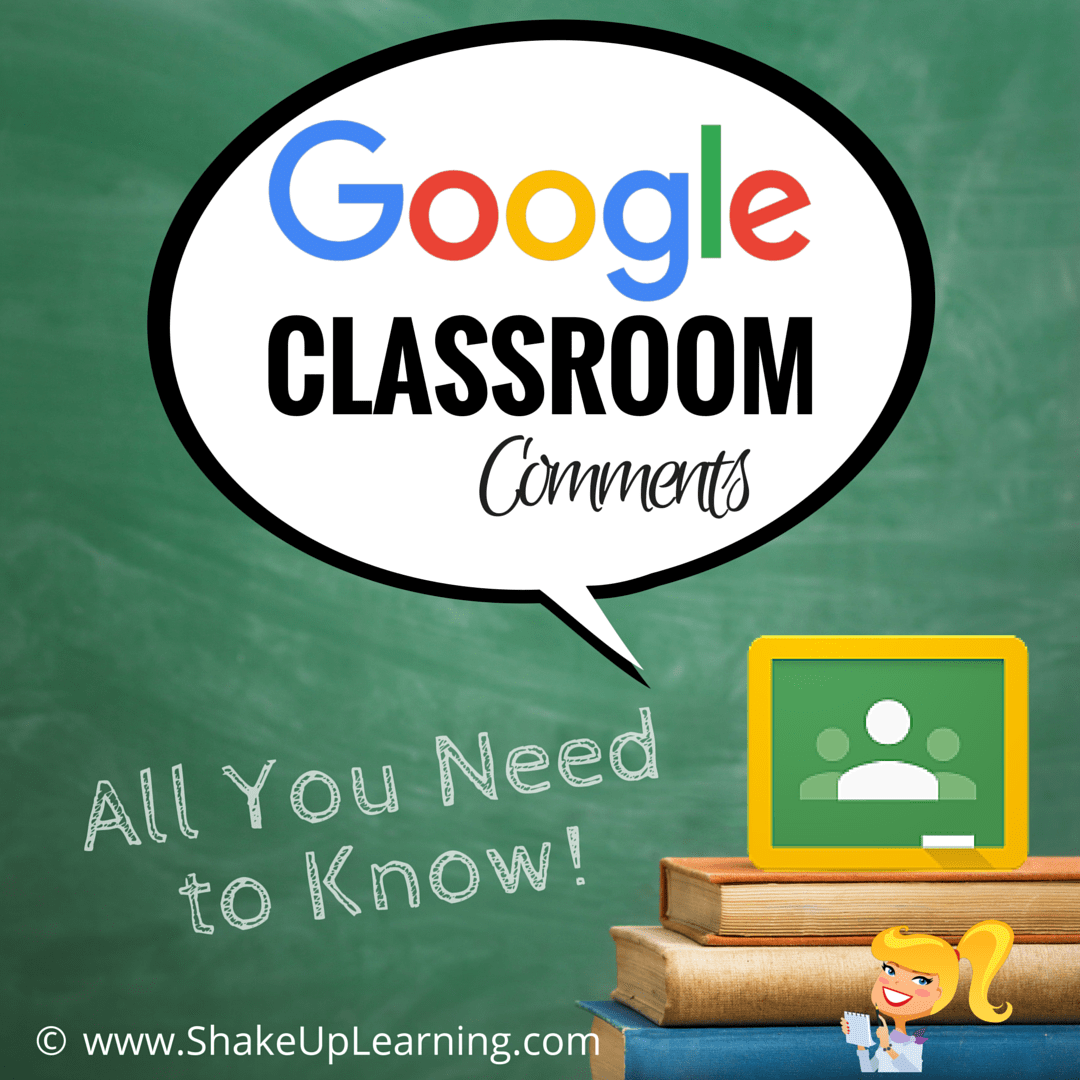 Article Name
Google Classroom Comments- All You Need to Know!
Description
Feedback is a crucial part of the learning process. And with Google Apps and Google Classroom, giving feedback on digital assignments has never been easier. Let's explore all the ways you can use comments to enhance the learning in your classroom!
Author
Shake Up Learning
https://iqe4efxsuu-flywheel.netdna-ssl.com/wp-content/themes/shakeup/images/header.png