Summer is a great time for professional learning!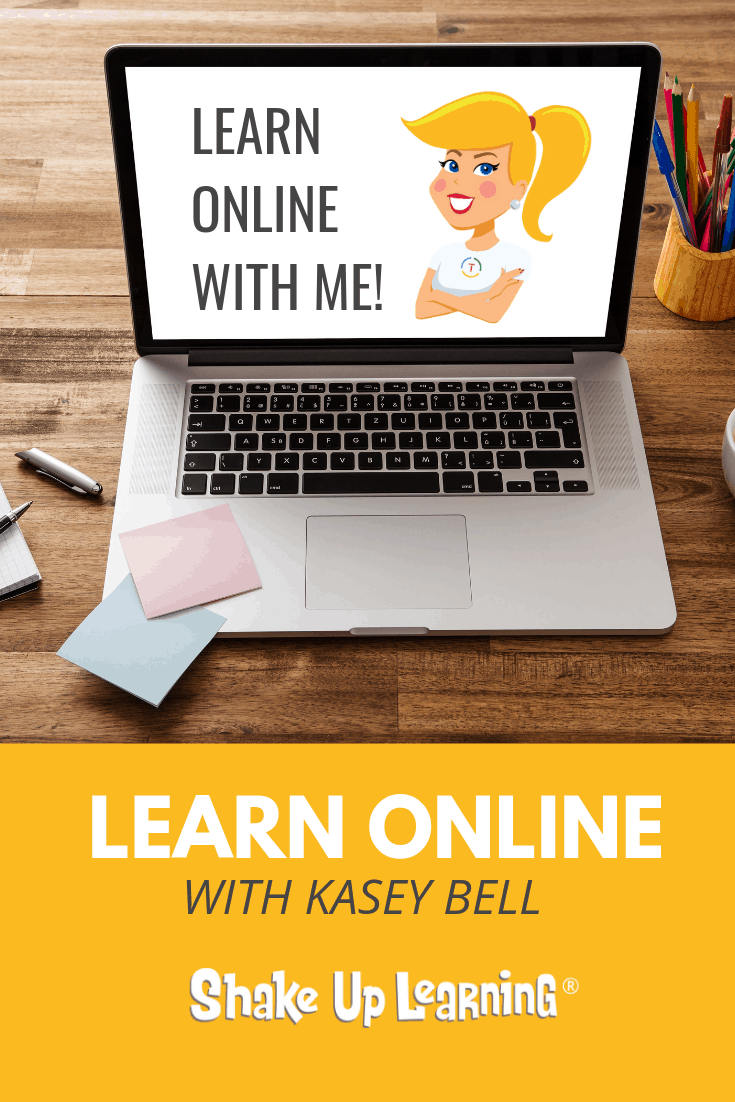 Today, I'm giving you 6 Ways to Learn Online with Kasey Bell this Summer!
This summer I will be traveling all over the U.S. delivering keynotes, breakout sessions, and workshops.
While I wish I could meet each one of you at a face-to-face event, I know it's just not possible.
So today, I am sharing six ways we can learn together online this summer!
I've got a variety of opportunities for you, from online conferences to book studies to courses and everything in between.
A lot of these are free or very low-cost options to take your learning deeper during your summer break.
*This post contains affiliate links. This means that if you sign up through my link, I will get a very small commission (at no additional cost to you) for referring you.
(July 11 – 13, 2022)
Are you a tech coach, instructional coach, or something in between? Then this is the conference for YOU!
The Simply Coaching Summit was created to empower Instructional Coaches, Teacher Leaders + Instructional Leaders to gain the "How To" in the best Instructional Coaching Practices.
The Speakers of this conference will equip you with the tools needed and give you the exclusive insight into the world of instructional coaching to increase student achievement by supporting classroom teachers across the world.
This summit is the first online conference dedicated exclusively to Instructional Coaches, Teacher Leaders + Instructional Leaders.
You can attend this event virtually from anywhere in the world.
And guess who's speaking? Little ole me, Kasey Bell, as well as some other impressive speakers like Todd Whitaker, Jim Knight, and more!
---
YOU are invited to join the Blended Learning with Google Book Study!
I am super excited to announce the 2022 dates for the official book study of my book, Blended Learning with Google: Your Guide to Dynamic Teaching and Learning (more dates announced soon)
Blended Learning with Google was designed for book studies! I couldn't just write a paper book. I had to make it an interactive experience and give you extra resources to go deeper and make reading the book a dynamic learning experience. (Get 3 Hours PD Credit!)
Summer Dates will be announced soon!
---
I teach several online courses that you can dive into this summer!
This is the ultimate Google Classroom tutorial! This course will give you everything you need to get started using Google Classroom and best practices to help you make the most of this tool.
Enroll in the Google Classroom Master Class.
---
In this course, you will learn how to use Slides in new and unexpected ways in your classroom that will engage your students and make learning more dynamic!
K-12 teachers are going to LOVE THIS COURSE!
Enroll in the Google Slides Master Class
---
(Companion course to the Shake Up Learning book.)
Is the learning in your classroom static or dynamic?
Does your classroom offer one and done types of learning activities, or does the learning grow, inspire, and evolve throughout the year and beyond?
With digital tools that are available 24/7, the learning doesn't have to stop when the bell rings, or when the worksheet is turned in. The learning takes on a life of its own; it becomes dynamic.
In this course, you will learn practical strategies to help move your classroom from static teaching to dynamic learning?
Enroll in the Dynamic Learning Workshop
---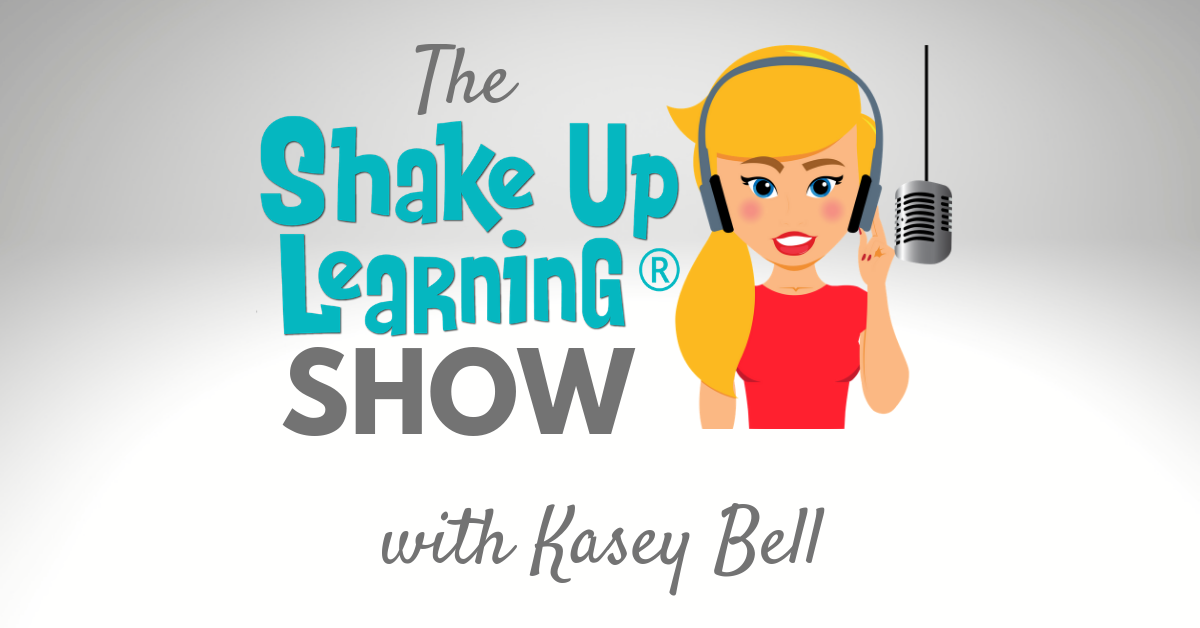 Catch up on the Shake Up Learning Show Podcast this summer!
New episodes are released every Tuesday.
The show features a variety of episodes for K12 teachers and educators, including tech tips, lesson ideas, practical advice, on-air coaching, student interviews, and interviews with inspiring educators.
Listen on Apple Podcasts, Google Podcasts, Stitcher, Spotify, or any of your other favorite podcatchers. You can also stream on ShakeUpLearning.com.
Binge listen and catch up on all 16 episodes!
Click Here to Listen to the Show
---
I hope you will join me for one or more of these special learning opportunities!
---
© Shake Up Learning 2023. Unauthorized use and/or duplication of this material without express and written permission from this blog's author and/or owner is strictly prohibited. Excerpts and links may be used, provided that full and clear credit is given to Kasey Bell and Shake Up Learning with appropriate and specific direction to the original content on ShakeUpLearning.com. See: Copyright Policy.