One of my favorite EdTech gurus is the Cool Cat Teacher herself, Vicki Davis.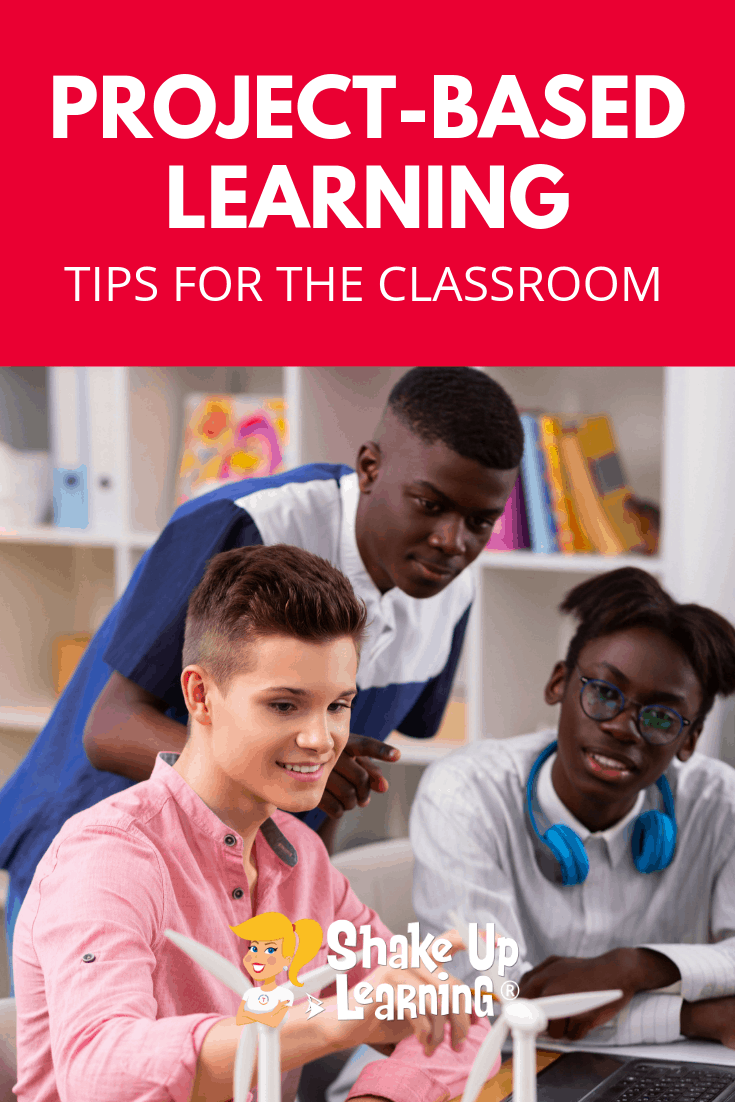 In this episode of The Shake Up Learning Show, Vicki shares some amazing classroom tips and ideas that ANY teacher can use.
She shares lots of tips for project-based learning, using the "In-Flip," method, and how she helps students discover their passions.
Vicki Davis is one of my friends and mentors. She is on her 500th episode of her 10 Minute Teacher Podcast and her passion for learning and teaching is contagious. She teaches technology, blogging, photography and more. She is also the IT director at her school.
When she goes home, she blogs and podcasts. She also has three kids and several cats and dogs. You could either say she works all the time or that she never works, because she is living her passion through her work. It is such a pleasure to have her on the show today.
We talk about how Vicki brings her students passions to light by using technology to get them to create projects based on things that they are actually interested in. We talk all about project based learning and innovative ways to teach using technology, some of the amazing projects her students have worked on, and our shared passion for teaching.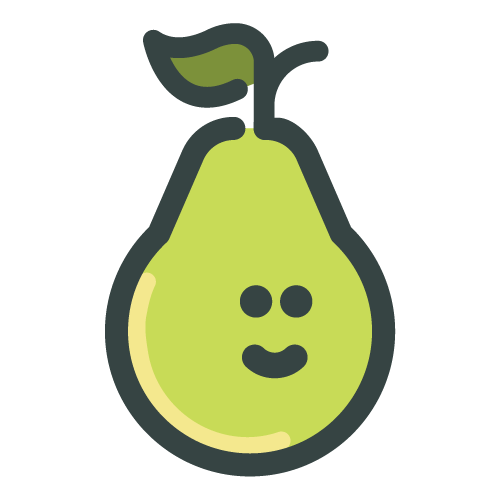 Support for this episode comes from Pear Deck, the tool that helps you supercharge student engagement.
With Pear Deck, you can take any Google Slides presentation, add interactive questions or embed websites directly into your lesson, and send it to student devices so they can participate in real time while you present.
The basic version of Pear Deck is free, but my listeners can now get a complimentary 60-day trial of Pear Deck Premium with no credit card required.
This will give you access to features like the teacher dashboard, personalized takeaways, and more.
In This Episode:
Quick announcement: I will be doing a LIVE recording of the Shake Up Learning Show at ISTE! Join me on Tuesday, June 25th at 11:00 AM in the Flipgrid booth! If you will be attending ISTE and want to be a contributor on the show, fill out the form to get in the lineup! Details are here.
[06:02] Vicki teaches grades seven and eight. She teaches keyboarding, digital film, and blogging. She teaches introduction to computer science to ninth graders. This where they program apps, make, and record podcasts.
[06:29] She also teaches digital film, and is the IT director at her school Sherwood Christian Academy.
[06:41] She works with teachers to help them with their technology integration. At night, Vicki blogs and podcasts and she is a mom of three.
[07:50] Vicki teaches regular photography. Then she tries to get her kids to understand the power of the closeups. They put tiny people on pictures on a high quality monitor.
[09:28] These tiny people could be used as story starters.
[11:17] It's Vicki's goal to find the strengths of every student and to point those out. She also records her lessons and puts them in Edpuzzle.
[12:30] She wants her students to understand how to learn and pick up new skills using things like YouTube.
[13:11] Using Edpuzzle allows Vicki to clone herself. She also uses Nearpod.
[14:18] Technology can be used for learning, assessment, and feedback.
[15:41] Videos should only be for four to six minutes, because it takes longer to work through them with pauses.
[16:12] Vicki keeps it all about the kids and what they are interested in, but she also uses VR, AR, and 3D to really drive the point home.
[16:23] She had some kids in her class who really love to fish, so they are making an app about fishing.
[17:02] It's amazing to see what kids will do when you sparked their interest.
[17:24] Kids have to ideate to come up with app names, but the whole model is based upon their interests and what their personal masterpieces are.
[19:09] Project-based learning is learning while you do the project.
[20:19] Since these kids have been working on apps that they care about, they're more positive and energetic about school, learning, and life in general.
[21:03] Let kids pitch their ideas. Using the principle of the growth mindset, give them a yellow light, where they can move ahead once certain requirements are met. Production starts after getting the green light.
[22:37] Differentiate instruction with technology. This consists of rubrics, milestones, and checkpoints.
[24:24] There will be positive and negative checkpoints often wrapped in a compliment sandwich.
[25:32] Project-based teaching and learning is a very engaged process. There are also project managers who report at the beginning of the class.
[26:30] Vicki uses everything for her feedback loop from verbal comments to Google comments.
[28:08] Podcasting is some of the greatest professional development. Vicki has the 10 Minute Teacher Podcast. Teachers need knowledge and encouragement. Her 500th episode is also coming up.
[29:30] Vicki's strategy is to innovate like a turtle or take small baby steps every day.
[32:36] We should make our world a little brighter by doing what inspires us.
[34:09] Vicki began blogging, but was surprised when people actually started reading her work. She is building a source of inspiration and pride.
[37:03] We need to encourage the power of sharing our voices.
Podcast Question of the Week:
How do you unleash the passions of your students? How can you and your students "innovate like a turtle" and use Vicki's tips?

Post your answers in the

Shake Up Learning community

or on your favorite social platform.
About Vicki Davis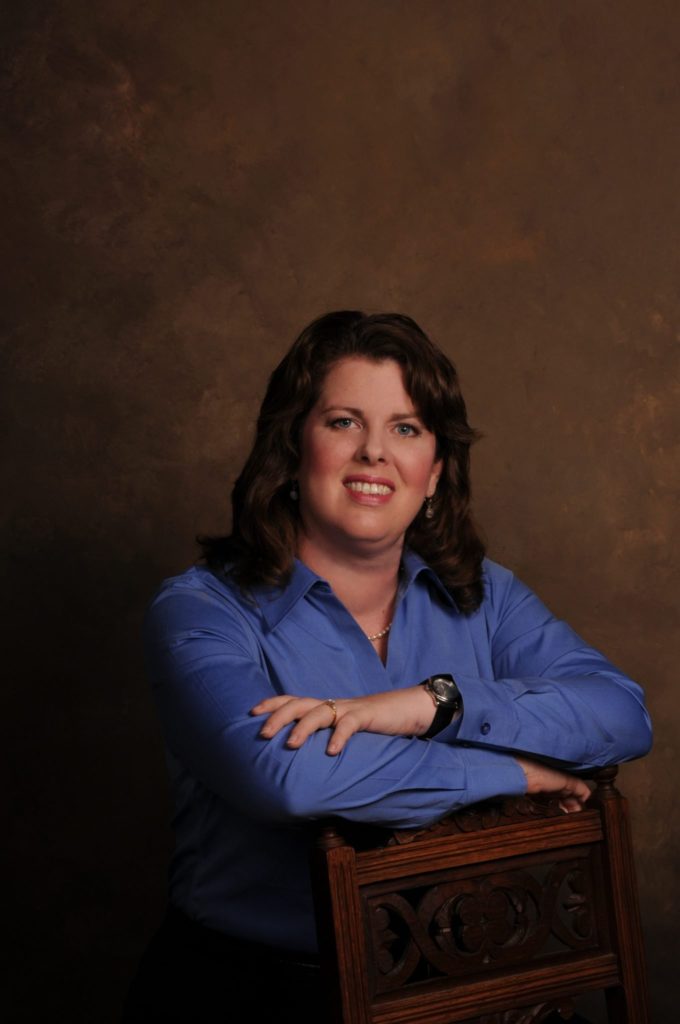 Twitter: @coolcatteacher
Website: https://www.coolcatteacher.com
Title: Teacher and Instructional Technology Director
School District/Campus (or Employer): Cool Cat Teacher Blog / Sherwood Christian Academy
Bio: Vicki Davis is a full-time teacher and Instructional Technology Director who is passionate about helping students and teachers thrive in the 21st century. She has a 5-day a week podcast called the 10-Minute Teacher and has been blogging since 2005 at the Cool Cat Teacher Blog. She has written two books: Reinventing Writing and Flattening Classrooms, Engaging Minds and has created more than 30 global collaborative projects.
Podcast: https://www.coolcatteacher.com/podcast  
Links and Resources Mentioned in this Episode:
The Shake Up Learning Community on Facebook
Join the Shake Up Learning Book Study!
Shake Up Learning: Practical Ideas to Move Learning from Static to Dynamic by Kasey Bell
LIVE Recording of The Shake Up Learning Show with Flipgrid at #ISTE19!
Pear Deck Premium for 60-days for free
Little People Doing Big Things
---
Google Certification Courses Close June 4, 2019!
Online Google Boot Camps–BUT BETTER!
All 3 Courses Will Open on May 21st!
Mark your calendars! These courses (Level 1, Level 2, and Trainer) will open for limited enrollment on May 21, 2019, and will close on June 4, 2019. (It will not open again until November!)
Work on certification during your summer break!
---
What's Included in the Google Certification Courses?
Everything you need to know to pass the exam and become a Google Certified Educator Level 1!
40+ Video Lessons (hands-on learning with Kasey Bell)
20+ PDF Downloadable Study Material
Lesson Checks
Private Community & Study Group
Testing Tips
Level 1 Challenges (testing scenarios)
BONUS: Includes the ENTIRE Google Classroom Master Class!
and much more!
---
Everything you need to know to pass the exam and become a Google Certified Educator Level 2!
40+ Video Lessons (hands-on learning with Kasey Bell)
20+ PDF Downloadable Study Material
Lesson Checks
Private Community & Study Group
Testing Tips
Level 2 Challenges (testing scenarios)
and much more!
---
Completely updated and redesigned for 2019!
All You Need to Know to Prepare for the Trainer Skills Assessment and Application!
Becoming a Google Certified Trainer was one of the best decisions I ever made, and it transformed my learning and my career! This self-paced, online course includes EVERYTHING you need to know to pass the Trainer Skills Assessment AND complete the application requirements, including:
18 Video Lessons
Lesson Checks
Private Community & Study Group
The Ultimate Google Certified Trainer Planner and Check List (27-page, downloadable ebook!)
Exam Tips
Application Tips
Video Tips
2 BONUS LESSONS

How to Design Google PD That Works
How to Market Yourself as a Trainer

and much more!
---
Pricing & Bundles
Below are the prices for individual licenses for each course. (Payment plans available.)
---
Campus and District licenses available! (Click here to inquire.)
Request to pay with a purchase order.
---
BUT WAIT…THERE'S MORE!
Opening all of these courses at once also gives you another advantage–bundling! If you want to purchase multiple courses at once, you can save BIG TIME!
NOTE: To purchase a bundle, you must purchase from the bundle page.
Here's how it works (click on the links to purchase a bundle):
---
Request to pay with a purchase order
---
Questions & Comments
Do you have a question you would like me to answer on the show? I'd love to hear from you!
I also love to hear from students!
Leave me a voicemail and your message could be played on the podcast!
Do You Want to Be on the Podcast?
To learn more about our process for selecting guests, please visit our show page here.
Sponsorship and Other Inquiries
If you have other questions or inquiries about the podcast, please use this contact form.
© Shake Up Learning 2023. Unauthorized use and/or duplication of this material without express and written permission from this blog's author and/or owner is strictly prohibited. Excerpts and links may be used, provided that full and clear credit is given to Kasey Bell and Shake Up Learning with appropriate and specific direction to the original content on ShakeUpLearning.com. See: Copyright Policy.
Shake Up Learning QUICKSTART GUIDE
Join the email list to get the latest information about the Shake Up Learning Book AND Get the FREE 20-Page Quickstart Guide that will help you Shake Up Learning in your classroom this year!