These days it's easy to find fun and engaging activities for your students online.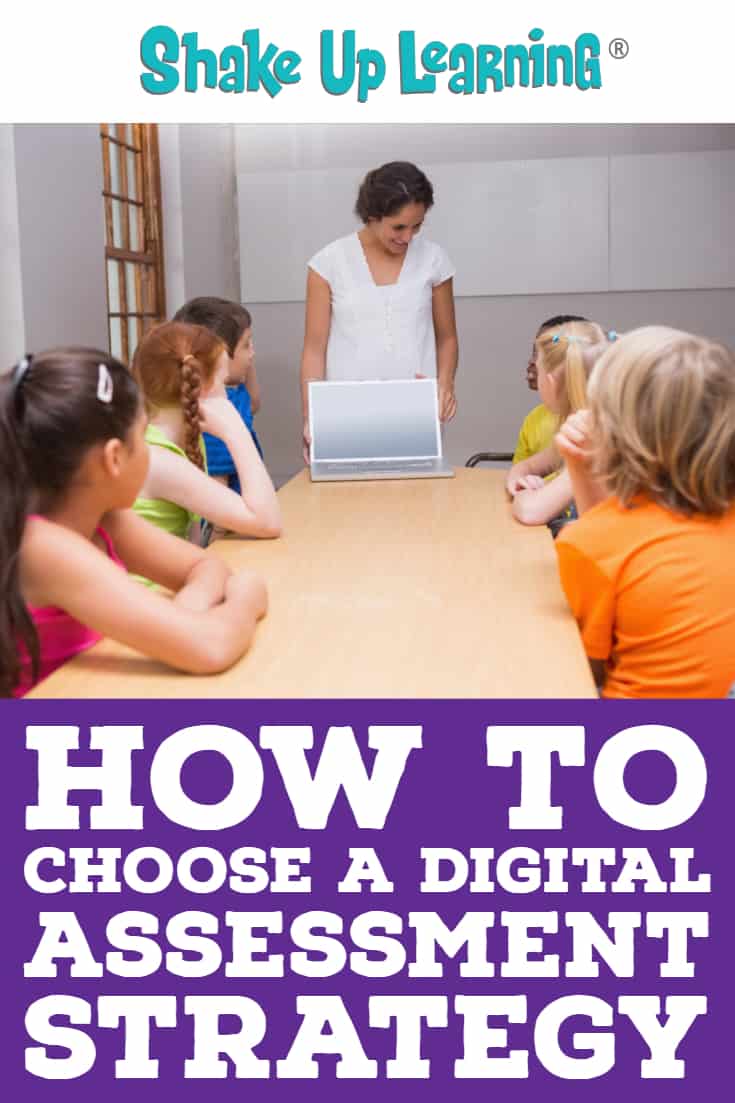 Heck, you may have even found something on this blog that sparked your interest.
But just because you like the activity doesn't mean that it will assess the skills you NEED to assess.
Choosing a digital assessment strategy is not easy, but it is critical to success!
In this episode, I have another amazing guest who shares a lesson and assessment that didn't work out as planned.
Carly Black is an eighth-grade language arts teacher in Ashland, Ohio. She and her teacher husband also have toddlers at home, so she's well-versed in handling kids of various ages!
Carly is here to share some classroom struggles and some projects that she's tried. We can all be guilty of finding cool, engaging projects and forgetting to make sure they align with our purposes.
In this episode, Carly and I work through coaching questions to help her discover something very interesting about her assessments, and possibilities for improvement going forward.
After Carly describes her struggle with the choice board part of her lesson, I'll push her to figure out answers for herself. 
Don't miss this conversation! Every teacher can learn something from this very special on-air coaching episode.
In This Episode:
[00:28] – Kasey welcomes listeners back to the Shake Up Learning Show, and introduces today's guest!
[02:16] – Before digging into the meat of the episode, Kasey gives a shoutout to Sarah Ackerman-Hale, who shared an amazing project with all of us in the Shake Up Learning Community on Facebook.
[04:26] – Today's question comes from Sarah Fromhold, who wants to know how to integrate the dynamic learning framework within the parameters of the reading/writing and math workshop model.
[08:10] – Kasey explains how her on-air coaching episodes work.
[09:02] – We hear a bit about a typical day in Carly's classroom, as well as why this year was particularly challenging.
[11:51] – Carly talks about the kind of technology and devices that she has available to her students in her classroom.
[14:46] – What's going well in Carly's classroom this year? And what tools does she use for her class blogs?
[18:11] – Carly tells listeners about a lesson that she wants help in revamping to reach all the students in her classroom.
[22:25] – Kasey responds to the points that Carly has been making.
[23:37] – On a scale of 1-10, how would Carly rank the choice-board part of the activity that she has been talking about? What would she have to change to move it closer to a 10?
[25:52] – Carly muses that maybe she should have left some choices blank to let the kids come up with ideas.
[27:47] – What would Carly's students be doing differently if her project were a 10? How would she be able to measure the change in her students?
[29:32] – We learn about how Carly made her initial assessment at the beginning of the year, and what would have brought the assessment closer to a 10.
[32:02] – Did Carly's original assessment align to the learning goals that she had for her students?
[34:44] – Now that Carly has explored the answers to Kasey's questions, she talks about what her next steps would be in reshaping and redesigning this lesson.
[38:19] – Kasey responds to what Carly has been saying, and shares her appreciation for Carly's willingness to participate in the conversation and exercises.
[41:37] – How can other teachers get in touch with Carly?  She suggests visiting her site Teach Mom Repeat or visiting her on Twitter or on Instagram.
[44:19] – Carly shares her biggest piece of advice for teachers: talk to each other!
[44:51] – Kasey takes a moment to share her thoughts on the conversation with Carly.
Podcast Question of the Week:
[46:51] – Here's the podcast question of the week: "How do you ensure that your assessment strategy is aligned to your end goal?" Post your answers in the Shake Up Learning Community on Facebook, or on your favorite social media platform with the #ShakeUpLearning hashtag. (You can see all podcast questions for each episode on this page.)
[47:44] – Have you thought about getting Google Certified? Kasey can help! She helps educators get certified through her three online courses:
The Google Certified Educator Level 1 Academy
The Google Certified Educator Level 2 Academy
Become a Google Certified Trainer Online Course
If you're interested in taking more than one of these courses, get a bundle to save big! Enrollment only opens twice a year, so sign up when it opens on May 21st or you'll need to wait until November. If you're ready to learn more, head to this link!
[50:12] – Thank you for tuning in! Kasey shares some final thoughts on her conversation, and invites listeners to subscribe and leave a review for the podcast (bonus points if you use the word "y'all" in your review!).
Links and Resources Mentioned in This Episode:
About Carly Black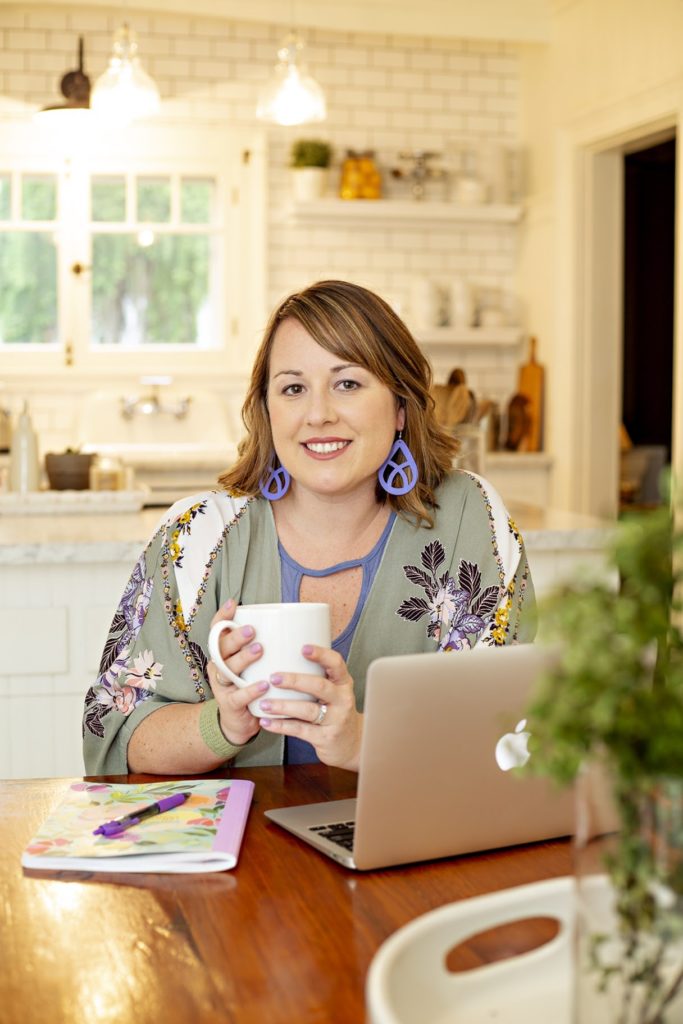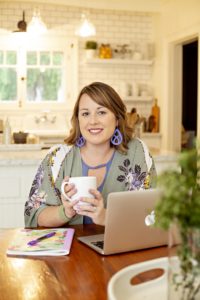 Twitter: @teachmomrepeat
Website: https://teachmomrepeat.com  
Carly's class blog
Location: Ashland, Ohio, USA
Title: ELA teacher
School District/Campus (or Employer): Ashland Middle School
Bio: Carly Black spends her days encouraging eighth graders in Ashland, Ohio to believe reading and writing is totally cool. At night she chases toddlers with her teacher husband and in the morning repeats the process all over again. Find the lessons and ideas she uses to encourage her students and tame her toddlers on the blog www.TeachMomRepeat.com.
Get Google Certified This Summer!
If you have ever thought about getting Google Certified, but are unsure where to start, or overwhelmed with the content, I can help!
I have three online courses to help you reach your Google Certification goals.
These courses are designed to walk you through the process and give you everything you need to know to pass the exam.
I have helped THOUSANDS get Google Certified, and I want to help YOU!
But don't miss this opportunity! These courses only open twice a year.
Enrollment opens on May 21st for a limited time.
If you miss this window, you have to wait until November!
Learn more at GetGoogleCertified.com
Questions & Comments
Do you have a question you would like me to answer on the show? I'd love to hear from you!
I also love to hear from students!
Leave me a voicemail and your message could be played on the podcast!
Do You Want to Be on the Podcast?
READ THIS FIRST! NO SOLICITING!
The Shake Up Learning Show hosts a variety of guests including inspiring educators, on-air coaching calls with classroom teachers, and student interviews.
Inspiring Educators
Many inspiring educators are regular guests of the show. Currently, this type of guest is INVITE ONLY.
Please do not ask to be on the podcast.
On-Air Coaching with Kasey Bell
I love to help teachers with one-on-one coaching on the podcast, called, "On-Air Coaching."
Are you struggling with one particular lesson? One piece of content or skill that's just hard to teach or doesn't seem to work well with technology?
Let me help!
Using this On-Air Coaching Application, tell me about yourself, your students, and your struggle. You may get to be on the podcast!!!
Do you know a teacher that is a good candidate? Feel free to send them the link to the form.
Student Interviews
We will also feature some student interviews on the podcast.
Students are windows to the reality of school.
Do you have a student who would be open to talking about learning and school?
(MUST HAVE PARENT PERMISSION)
Use this form to tell me about your student!
Other Inquiries
If you have other questions or inquiries about the podcast, please use this contact form.
© Shake Up Learning 2023. Unauthorized use and/or duplication of this material without express and written permission from this blog's author and/or owner is strictly prohibited. Excerpts and links may be used, provided that full and clear credit is given to Kasey Bell and Shake Up Learning with appropriate and specific direction to the original content on ShakeUpLearning.com. See: Copyright Policy.