Google Slides is my absolute FAVORITE G Suite tool! It is really the most versatile tool in the Google toolbox. So today, I'm giving you 12 Google Slides Resources That Will Make Your Day!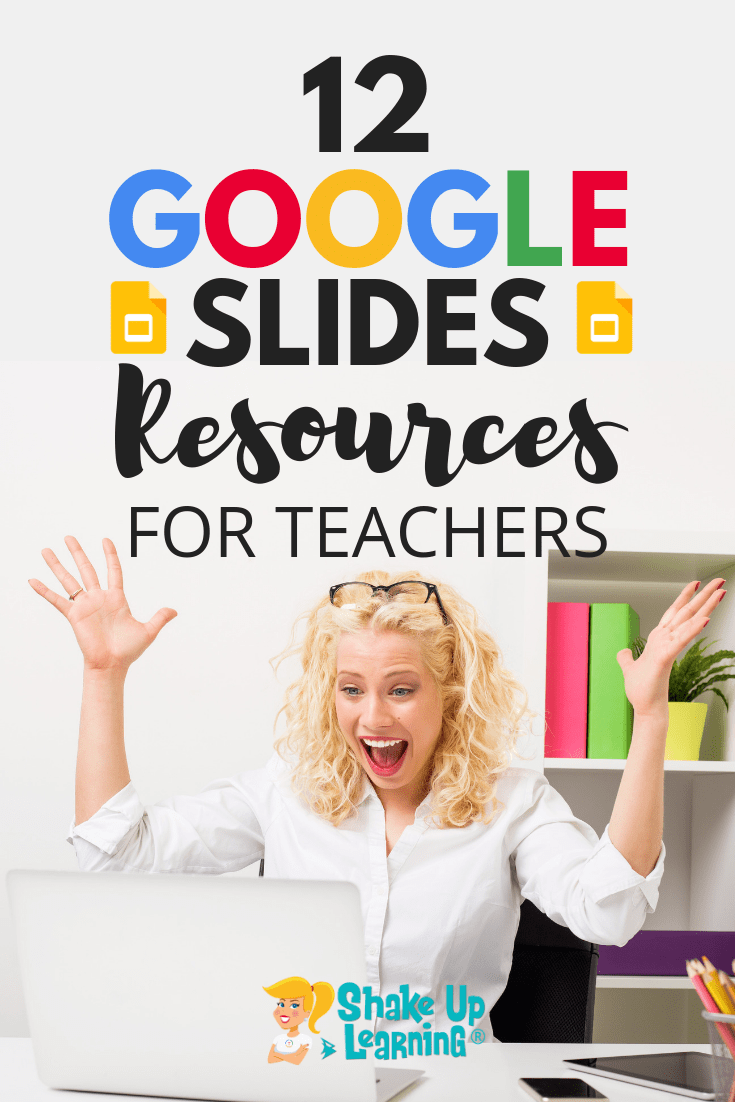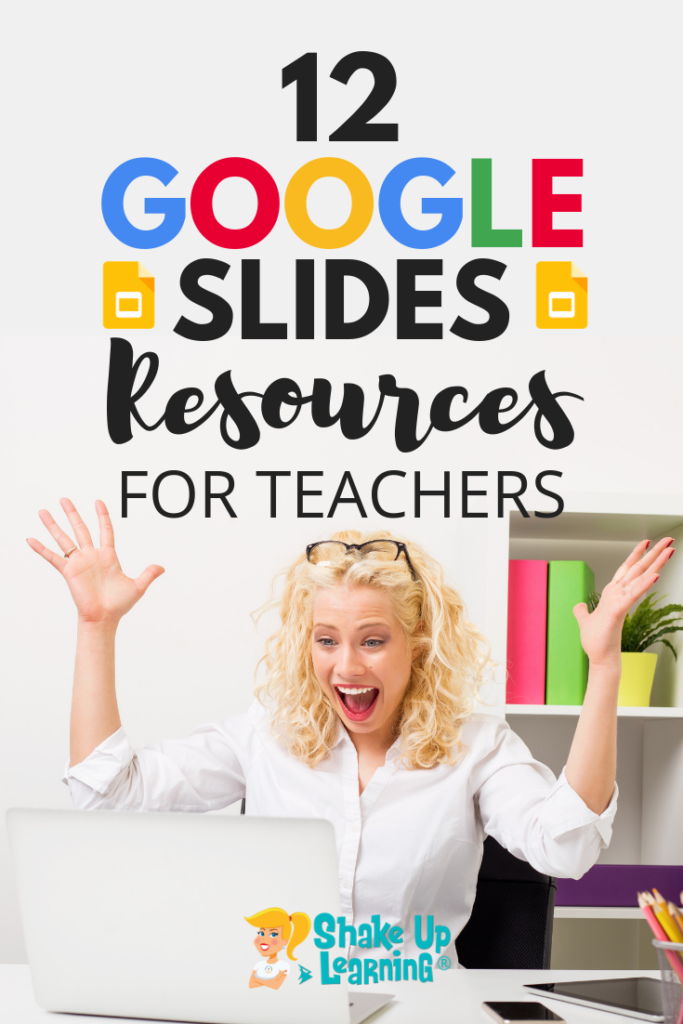 Yes, I'm going to say it. Google Slides is like a Swiss Army Knife for your classroom. It is so much more than a presentation tool.
Google Slides can help you transform your classroom assignments, give students room to stretch their creative legs, engage them in new ways, and make the learning more DYNAMIC!
I have so many Google Slides resources on this blog, that I now have a special Google Slides resource page where you can find all of the related blog posts.
How do you use Google Slides? My list of lesson and project ideas keeps growing and growing, and I'd love to hear how you are using it with your students.
By the way, if you want to see my list of 50 Google Slides Lesson and Project Ideas, you have to enroll in my course, The Google Slides Master Class! Don't miss out on my favorite course ever!
[Tweet "12 Amazing #GoogleSlides Resources that Will Make Your Day! #edtech #gsuiteedu"]
In this post, you can learn how to use free templates and themes to break-up the mundane presentations you see from your students day after day.
This is one of my favorite tips! It is so easy to create ebooks in Google Slides. This is a great project idea for individual student projects or collaborative writing projects, you can even have students create their own illustrations. And the little ones can even create picture books!
Did you know you can tell slides to just show a clip of a video? Yep! You can also choose to mute audio, have a video automatically play, and even use your own videos stored in Google Drive.
Bring the fun and laughter of Jimmy Fallon and The Tonight Show into your classroom AND your professional development! In this post, I will show you how to use Jimmy's Internet Pop Quiz as a model for a "Get to Know You," game with a Googley twist!
I love learning menus, and it is one of my favorite ways to incorporate student choice and to differentiate learning. And with digital tools like G Suite for Education, it's super easy to make menus interactive, digital, and more dynamic! Grab a Google Slides template and more!
This has been a super popular activity for back to school this year. A student-created vision board is a great way to help students set goals and visualize reaching them! And Google Slides is the perfect tool for student creation.
Over the years, I have shared a few Magnetic Poetry templates using Slides and Drawings. These tools make it so easy to create interactive learning for students, and not just poetry, all kinds of digital manipulatives!
Want to learn how to make your own magnetic poetry and other types of interactive lessons? Jump into my FREE mini-course, How to Create Magnetic Poetry with Google Slides and Drawings.
It seems there is always a new way to use it in the classroom and go BEYOND using tools as digital substitutes. In this guest post by Micah Shippee, you can learn How to Create Your Own "Apps" with Google Slides that mimic an app-like experience.
So this is one of my presentations that I turned into a blog post. These 25 little hacks will rock your world and help you change the way you use Slides in your classroom.
In this episode of The Google Teacher Tribe Podcast, Matt and I share some of our favorite Google Slides tips and lesson ideas for teachers. Look for this topic again in episode 61 and 62!
This is the ULTIMATE Google Slides resource! This course is loaded with so many tips, tools, and student project ideas that will blow your mind! I had so much fun creating these hands-on lessons. If you really want to experience all that Google Slides has to offer, don't miss out on this course!
Self-paced
Video-based lessons
3 BONUS Lessons!!!
Supporting Resources
Best Practices and Tips
6 hours of professional learning credit
Purchase orders are accepted (email Kasey[at]ShakeUpLearning.com)
Bulk license discounts
Get your whole team, campus, or district on board
All for only $59!
---
© Shake Up Learning 2023. Unauthorized use and/or duplication of this material without express and written permission from this blog's author and/or owner is strictly prohibited. Excerpts and links may be used, provided that full and clear credit is given to Kasey Bell and Shake Up Learning with appropriate and specific direction to the original content on ShakeUpLearning.com. See: Copyright Policy.