Want to learn how to make your own magnetic poetry and other types of interactive lessons?
Jump into my FREE mini-course, How to Create Magnetic Poetry with Google Slides and Drawings.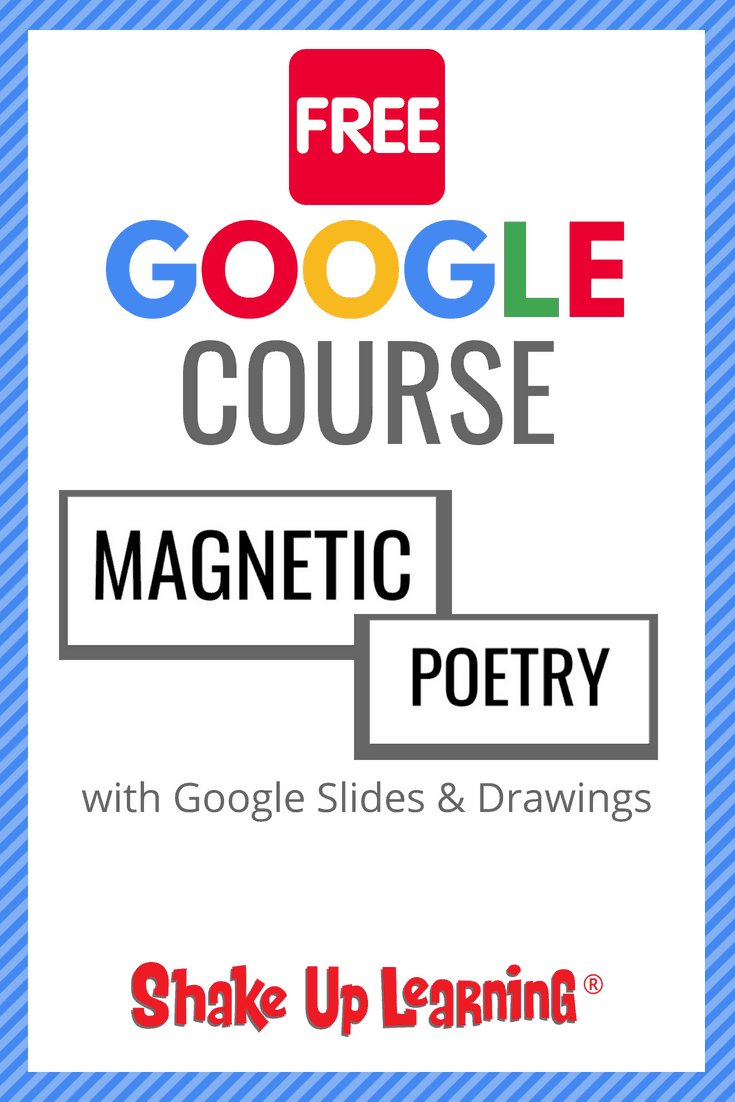 Did you know that you can create amazing interactive lessons for students using G Suite tools like Google Slides and Google Drawings?
You know those really fun little magnets that challenge you to create a poem with just a small word bank? You can create a digital and interactive version of magnetic poetry for your classroom.  
These are really fun activities for all ages of students! You can go with the original idea of magnetic poetry and the challenge of the small word bank, or work in your own vocabulary, create a writing or grammar game, or take these skills and create something unique!
No matter what your skill level, you will learn something new!
[Tweet "How to Create Magnetic Poetry FREE Mini-Course! #edtech #gsuiteedu"]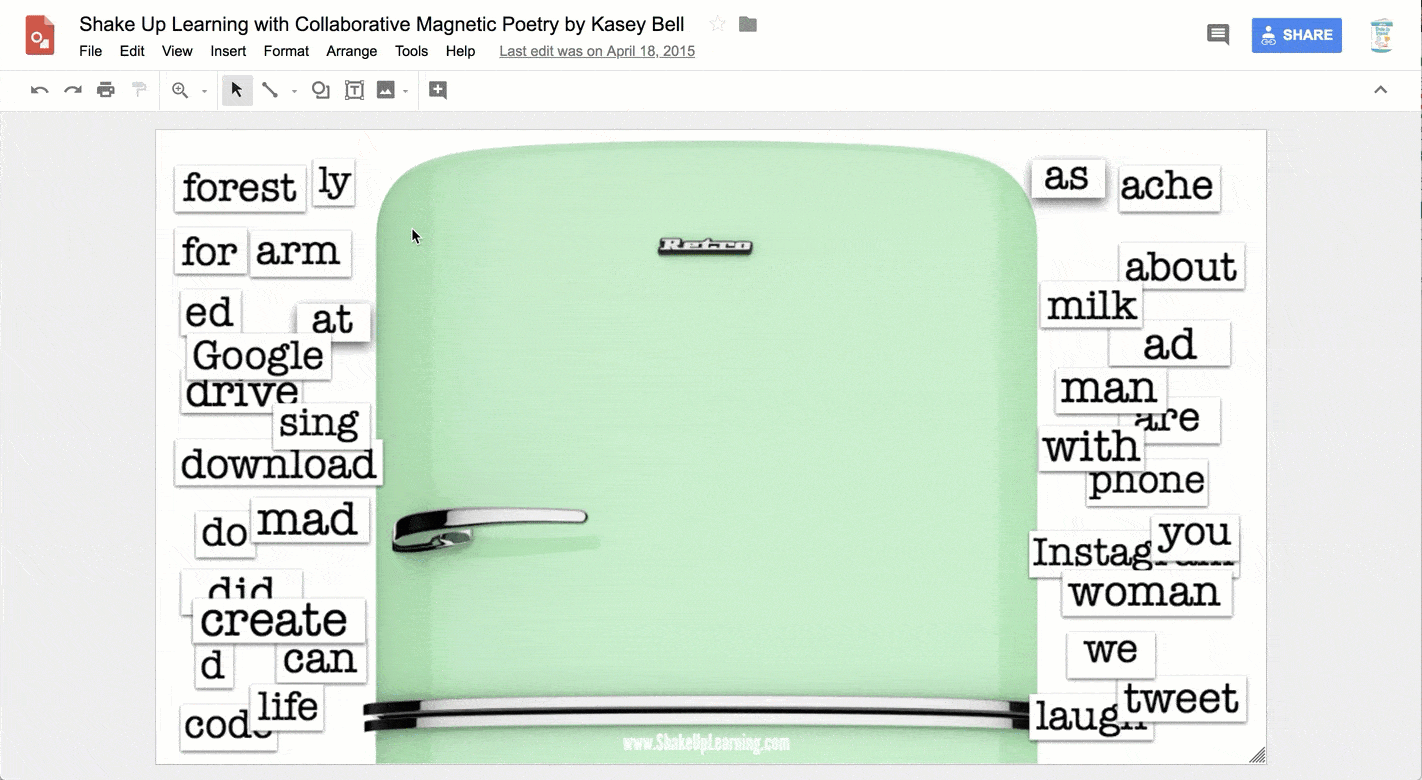 How to Create Magnetic Poetry (FREE Mini-Course)
Based on some of the most popular blog posts on Shake Up Learning, Magnetic Poetry, I'm going to show you exactly how I created these fun and engaging interactive templates, share my favorite tips and tricks, as well as help you understand how YOU can create other types of interactive lessons with G Suite tools!
Even if you don't teach poetry, you can learn some super cool skills that will help you create for your classroom.
Don't miss this opportunity for some FREE PD!
Oh, and I've got even more planned! Keep reading to learn more about the Google Slides Master Class!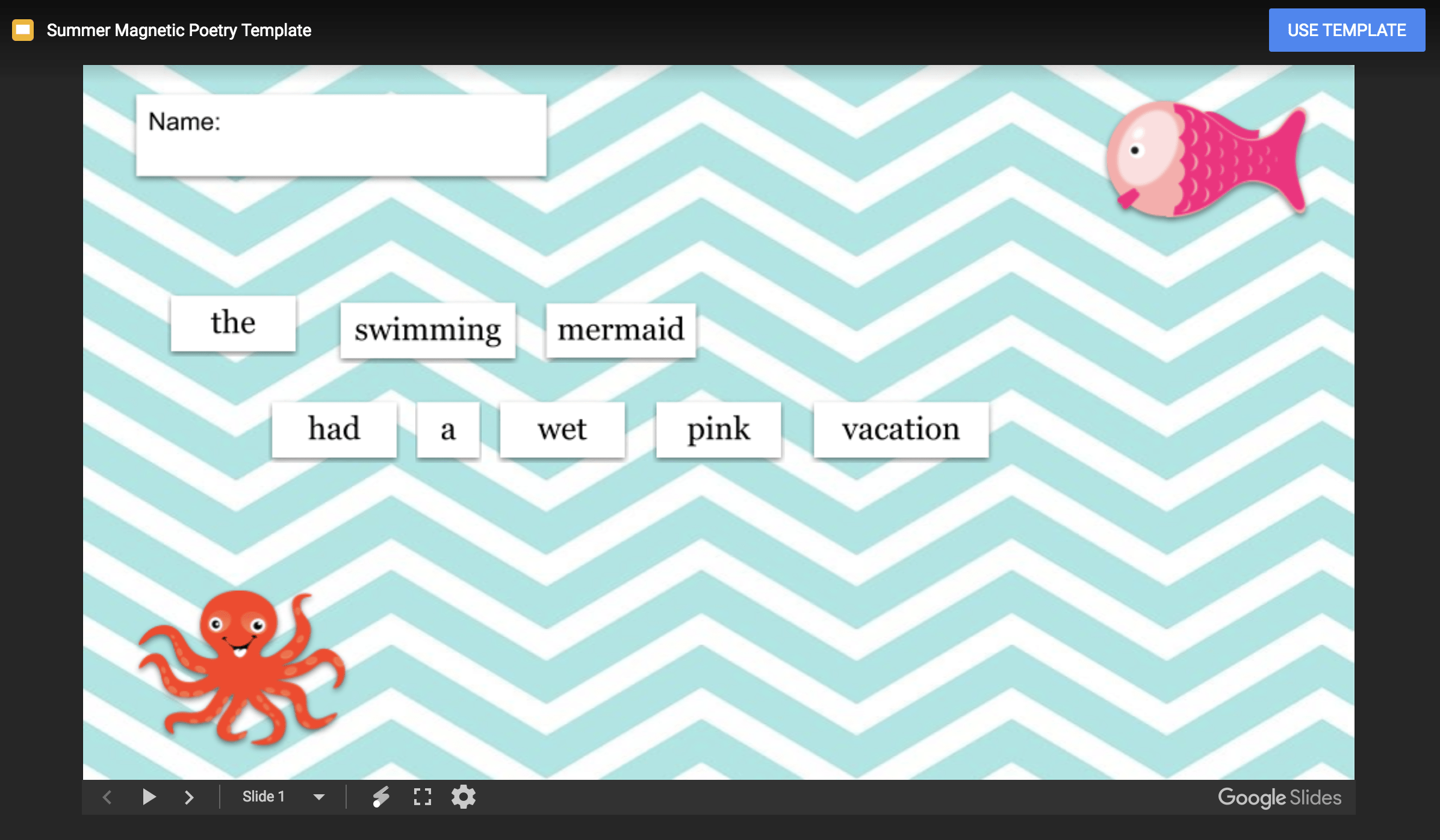 Using the Summer Magnetic Poetry Template as an example, I will show you exactly how I created it so you can create and revise these types of activities for your class.
Learn how to use Google Slides to create a creative background that is locked, so it doesn't move when students start adding words. AND learn how to create words that have the "look" of the magnets using Google Drawings.
---
© Shake Up Learning 2023. Unauthorized use and/or duplication of this material without express and written permission from this blog's author and/or owner is strictly prohibited. Excerpts and links may be used, provided that full and clear credit is given to Kasey Bell and Shake Up Learning with appropriate and specific direction to the original content on ShakeUpLearning.com. See: Copyright Policy.