Digital tools are part of everything I do throughout the day.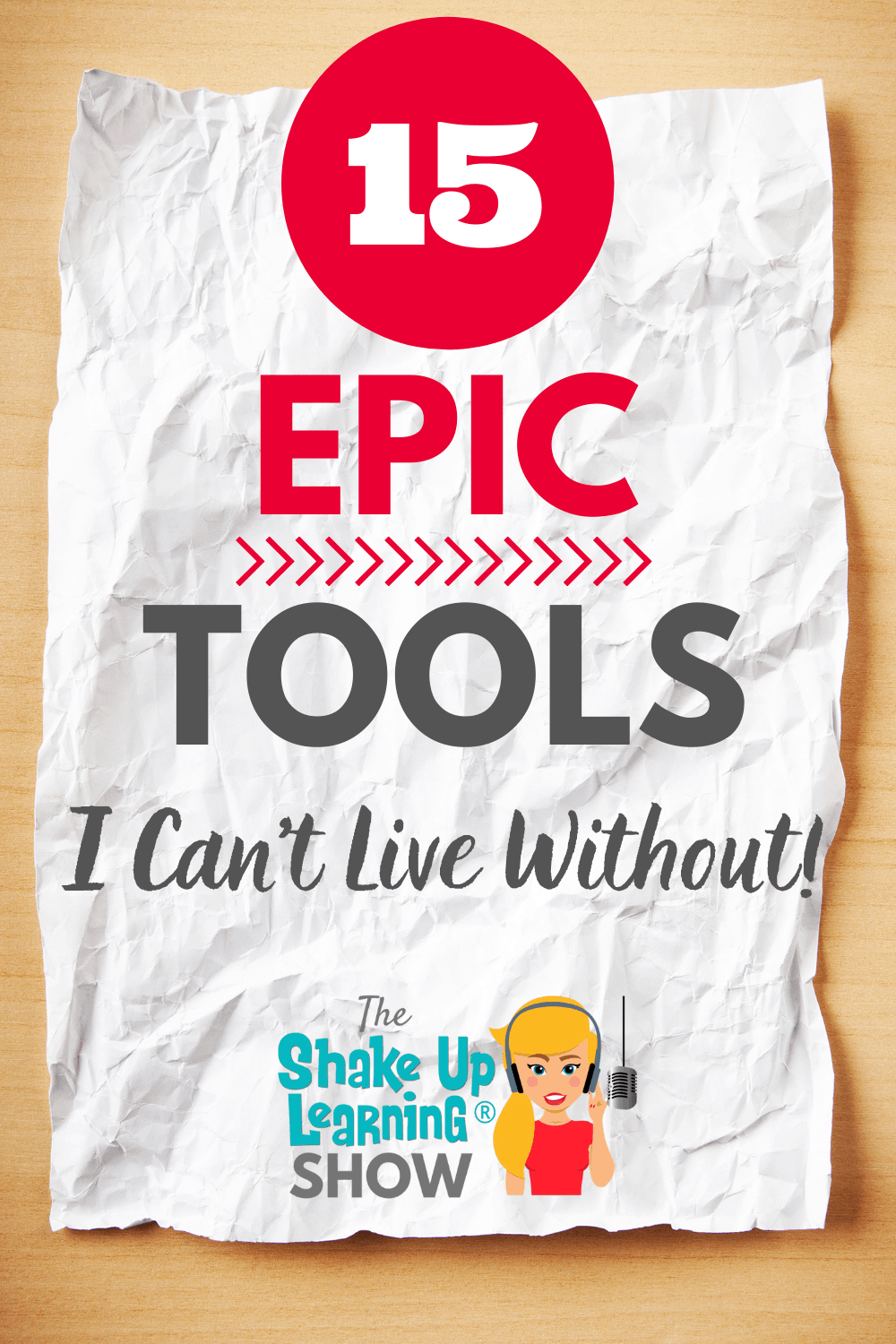 I use so many online tools, gadgets, and software to do all the things I need to do.
From productivity, to organizing my day–to podcast production and screencast videos–I need a LOT of different tools to keep Shake Up Learning running.
In this post and podcast episode, I am sharing 15 EPIC Tools I Can't Live Without!
What are the tools that you can't live without?
This is an updated post from my very first year of blogging (2014).
Listen to this article.
Shoutout
Thank you to Joey Jackson on Twitter (@iAMJoeyJackson) for sharing your excitement about Blended Learning with Google and Google from A to Z!
Quick Tip (Full Screen Interactive Slides Chrome Extension)
Don't you love interactive Google Slides? I do! But many teachers wish there was a way to keep the interactivity in full-screen mode. I found a Chrome extension that will let you do just that!
Watch this quick video to learn how!
15 EPIC Tools I Can't Live Without!
Digital tools are the meat and potatoes of my workday. There are so many wonderful digital tools that make life easier and more fun!
I often get asked about what tools I prefer for certain tasks, so I thought it would be useful to share some of my favorites. This is by no means an exhaustive list of tools that I use, but these are the ones that I don't want to do without, and yes, they are EPIC!
(They are in no particular order or ranking.)
(This post contains affiliate links. If you purchase using an affiliate link, we make a small commission at no additional cost to you.)
1. Google Suite of Tools

No surprise here! This post could have been a list of how I use Google tools, but that gets shared daily. Google's suite of tools, aka G Suite or Google Workspace, is number one on the list because they are part of almost every digital task I complete.
I use Gmail for all of my email accounts, work and personal. I store all of my files in Google Drive, which of course, syncs across all of my devices. I also use Google to create documents, spreadsheets, presentations, and more. Google Chrome is always open on ALL of my devices.
Google allows me to store, create, and, most importantly, collaborate! Be sure to peruse all of the Google Resources on this site.


2. Canva

Canva is my favorite tool for creating images for my blog and social media. I use Canva every single day! It's easy to use, and they have a ton of professionally looking templates. They also have a special version of Canva for Education that is completely free for educators and students.
3. Trello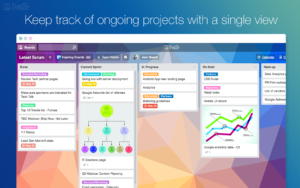 Over the last couple of years, I have begun using Trello more and more. Trello is a project management tool that allows you to organize your tasks into boards. This is not where I keep my regular to-do list, but where I track the workflow for projects. I use Trello for planning blog and podcast content, and to make sure I don't forget anything in my process. I love using boards to help move things into different phases of the project.
4. WordPress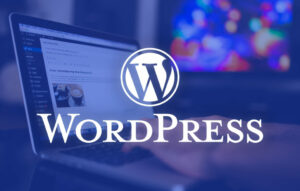 This backbone of this website and blog, as well as my other site, ShakeUpLearningBooks.com, is also on WordPress. WordPress is the gold standard for creating websites. It is an open-source tool that gives you maximum customization. There are two ways to use WordPress, WordPress.com, and WordPress.org. The latter (.org) is what I use and host it myself. Choose WordPress.com (the easier route) and they will host the site for you.


5. Evernote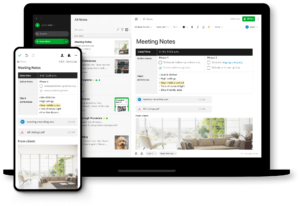 Remember Evernote? It's been around for a long time now. While I rely on Google Docs for many documents, I still use the paid version of Evernote for notes, journaling, projects, and planning. I like the notebook organization, as I am sure many Microsoft users will have a similar favorite with OneNote.
I also love the Evernote Scannable app on my iPhone for scanning documents on the fly.
6. Power Sheets
I have been using Lara Casey's goal-setting PowerSheets for the last five years. As I shared in e59 of the Shake Up Learning Show, I rely on these sheets to help me set goals for the year and stay focused on my goals each month. I love the focus and clarity they give me. Plus, they are super cute! I get out my gel pens and go to town brainstorming, journaling, and setting big goals.
7. Screen Recording Software/Screenflow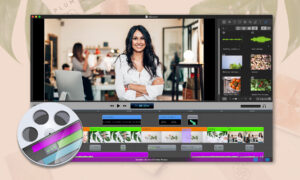 I create a lot of screencast tutorials, both on the Shake Up Learning YouTube Channel and the weekly Quick Tips, as well as teaching my online courses. I use an application called Screenflow on my Mac to create most of my screencasts. It is only available for Mac. There are many other fantastic screen recording tools available that are compatible with PCs and Chromebooks. Some other favorites are Screencastify, Snagit, and Camtasia.
8. Video Conferencing Software/Zoom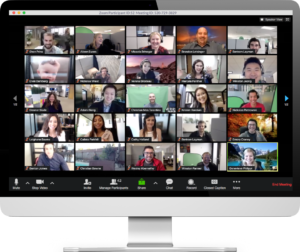 Yes, I do prefer Zoom to Google Meet. While Google Meet has come a long way, and you know I love Google tools, I have grown to love Zoom's robust features. Zoom also seems to be the preferred connection for many of the schools that I work with. I use Google Meet from time to time, but I prefer Zoom if given a choice.
9. Zencastr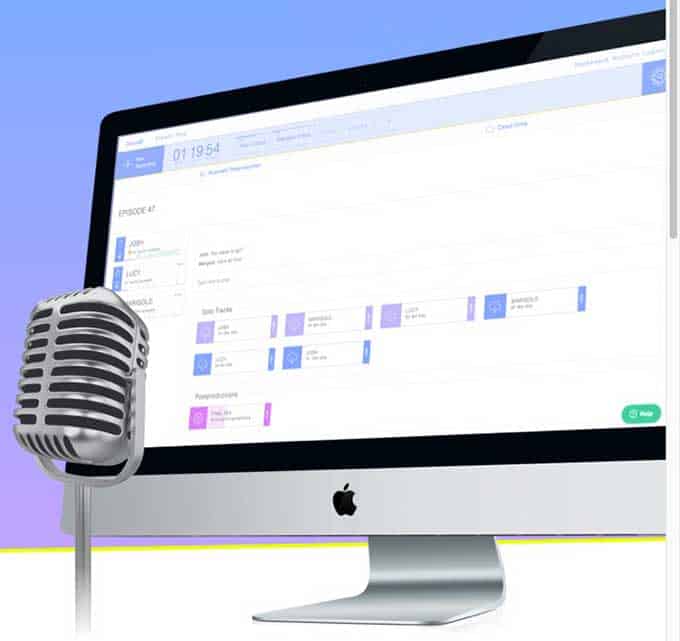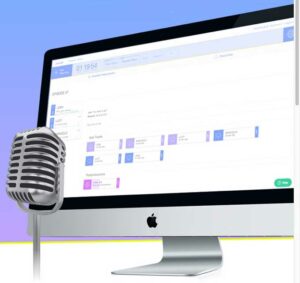 I use several tools for podcasting. My favorite tool for recording interviews is Zencastr. Matt Miller and I have been using it for many years on the Google Teacher Podcast, and I use it to record the interview episodes on The Shake Up Learning Show. It's easy to use, light-weight, and web-based. Best of all, it saves the recording locally, so even if you have a glitch with your connection, the recording is preserved.
10. Garageband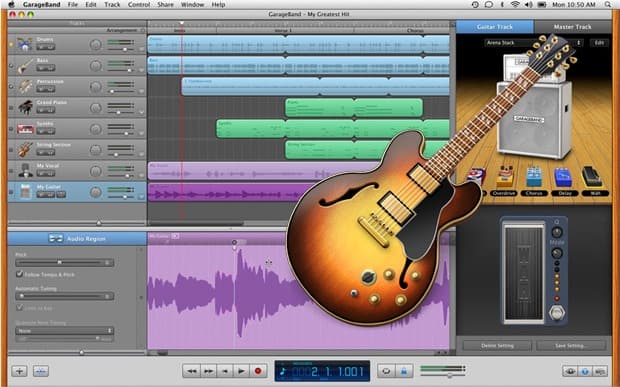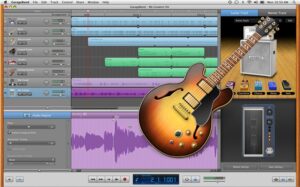 When I am recording solo podcast episodes, I use Garageband on my Mac. It's a very robust audio recording tool that comes standard on all Mac computers. (Also available in the iOS store.) If you are not on a Mac, try Audacity. It's free and PC compatible. Chromebook users check out this post for compatible audio recorders.
I need a good microphone for podcasts, recording screencast tutorials, Zoom meetings, and delivering live and recorded presentations. I have used the Blue Yeti mic for many years, and it produces a quality sound at a reasonable price. It's easy to set up and doesn't require additional equipment–plug and play!
12. HD WebCam
Now, more than ever, is the time to invest in a webcam. Often the cameras that come standard on laptops and Chromebooks just don't cut it. When I record or connect live, I almost always use my external Logitech HD webcam on my computer. You can purchase one like it on Amazon. I will soon upgrade to 4K or better. Speaking of cameras, be sure you have good lighting! It doesn't have to be fancy.
13. OmniFocus Task Manager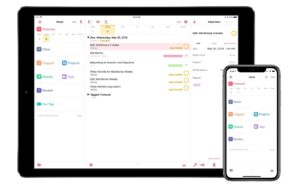 My to-do list is quite long, and I try very hard to prioritize my tasks. A simple list manager doesn't really work for me. I needed something more feature-rich. I've been using the OmniFocus app on all of my devices for the last few years. It helps me create repeating tasks, organization tasks into categories, and prioritize what's most important.
14. Fantastical Calendar App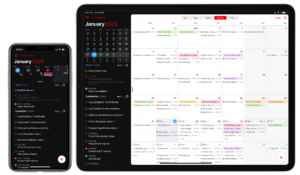 If you assumed that I use Google Calendar, you would be right! But…I typically manage my Google Calendar with a different application called Fantastical. Google Calendar has come a long way, especially on mobile, but I needed more. I began using it because it allowed me to combine calendars from multiple places like Outlook and Google. Over the years, I have become accustomed to many of the features that I cannot find anywhere else.
15. Focus To-Do (Pomodoro)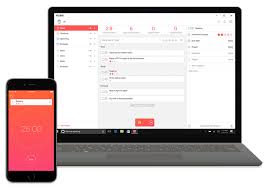 One productivity trick that I love to use is called the Pomodoro Technique. The Pomodoro Technique breaks work down into intervals. You work for 25-30 minutes and then take a 5-minute break. I like to use this time to walk around, stretch my legs, and clean up my desk. Then you go again.
I use an app called Focus To-Do on my iPhone for Pomodoro timers. Since most of our work is in front of screens these days, this is also a break for your eyes and from screen time. When I first heard of this, I thought it was crazy and that it would break my flow. NOT TRUE! It helps me stay hyper-focused when I need to be.
What are the tools you can't live without? Share in the comments below!
© Shake Up Learning 2023. Unauthorized use and/or duplication of this material without express and written permission from this blog's author and/or owner is strictly prohibited. Excerpts and links may be used, provided that full and clear credit is given to Kasey Bell and Shake Up Learning with appropriate and specific direction to the original content on ShakeUpLearning.com. See: Copyright Policy.