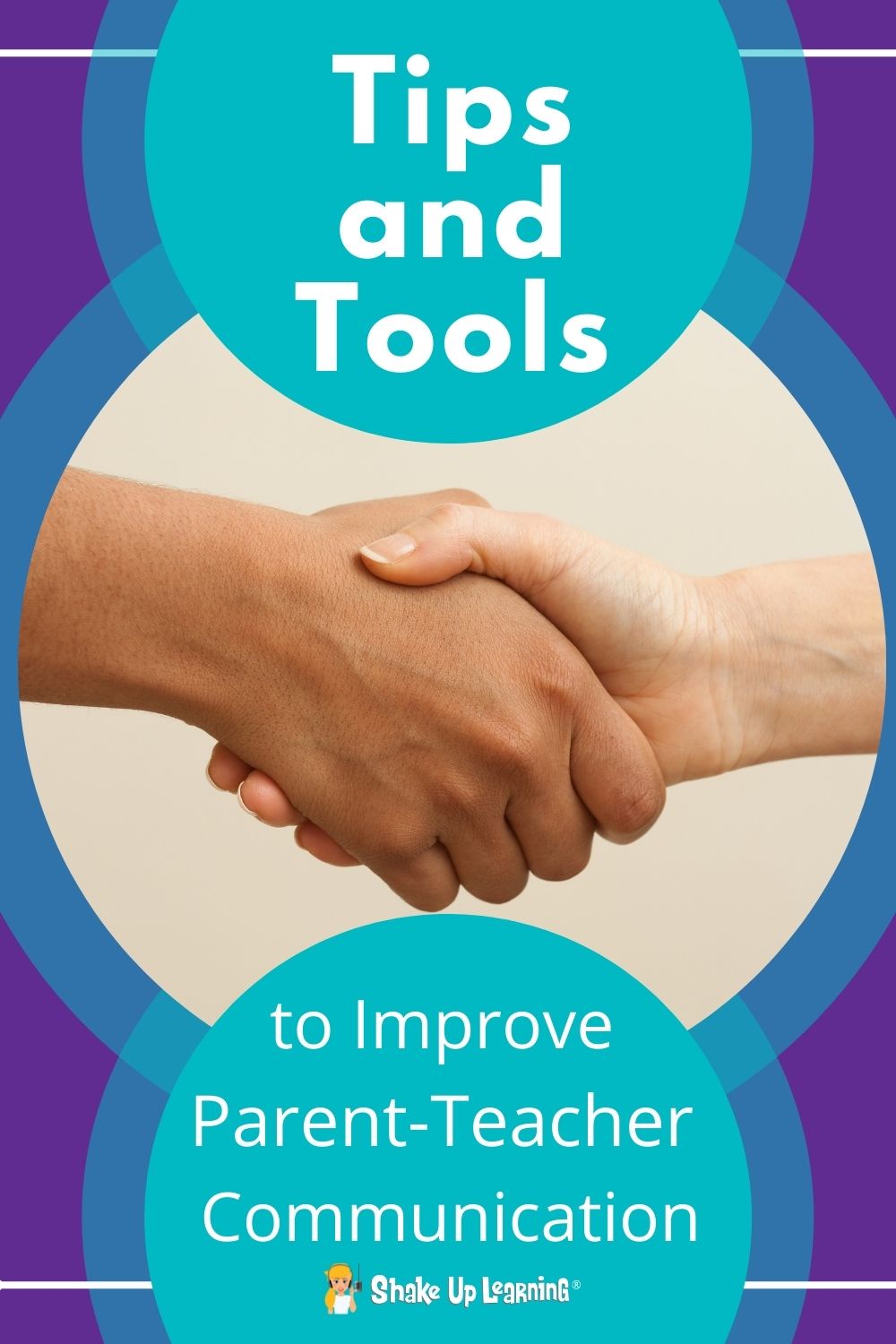 In this episode, Kasey shares her favorite tips and tools to improve parent-teacher communication. Technology can help improve communication and save valuable time. Let's explore practical tips, digital tools, and strategies to communicate effectively with parents.
Communication with parents can often make or break a student's school year. Keeping parents informed is always a top priority for educators and usually, it requires several modes of communication. We want to be transparent and timely in sharing information with our parents. These tips and tools will not only help support students and parents but also provide a record for teachers. 
Listen to this article.
Tips and Tools to Improve Parent-Teacher Communication
Virtual Tech Support and Tutorials
There are a few ways that virtual tech support and tutorials can help parents. Of course, in these pandemic times of virtual learning, we are all now accustomed to this situation and the need for support in this area. However, a tutorial might also be helpful for parents who may not be as familiar with the technology. They may need help navigating a classroom website or the online grade book. 
Screencastify is a simple Chrome extension that will save all recordings onto your Google Drive automatically. It's free and allows you to edit, add text, and much more. 
Loom is very similar to Screecastify, and also offers free and paid versions. Loom adds a more personal touch by including your face video in the corner while you share the tutorial. 
Iorad is another screen recording tool that allows you to record an interactive tutorial. For example, if you want to walk parents through a website with a number of clicks, Iorad allows them to click through that process. 
Consider how these tutorials need to be stored and then accessed by parents. A district or building a YouTube channel may be the best option. Sharing a playlist link or individual video link is super simple. 
Google Drive links can also be embedded on websites or in emails. 


Social Media Communication
Important dates and reminders can often be an expectation for parents to see within their social media feed. It's likely parents visit those communication tools daily and will see those important announcements and reminders. 
Parents and students enjoy seeing pictures from special events and celebrations that happen during the school day. However, it's important to consider how student images are being shared. Episode 153 of the Shake Up Learning show provides ten reasons to stop and think before sharing images of children on social media. 
The most common social media platforms that teachers and schools are using to share information with parents include Twitter, Instagram, Facebook, YouTube, and occasionally TikTok. 
For those utilizing social media to communicate it's worth sharing that Canva offers a number of templates. Using templates can help save time and allow for a cohesive, branded look that will help parents see it as official information.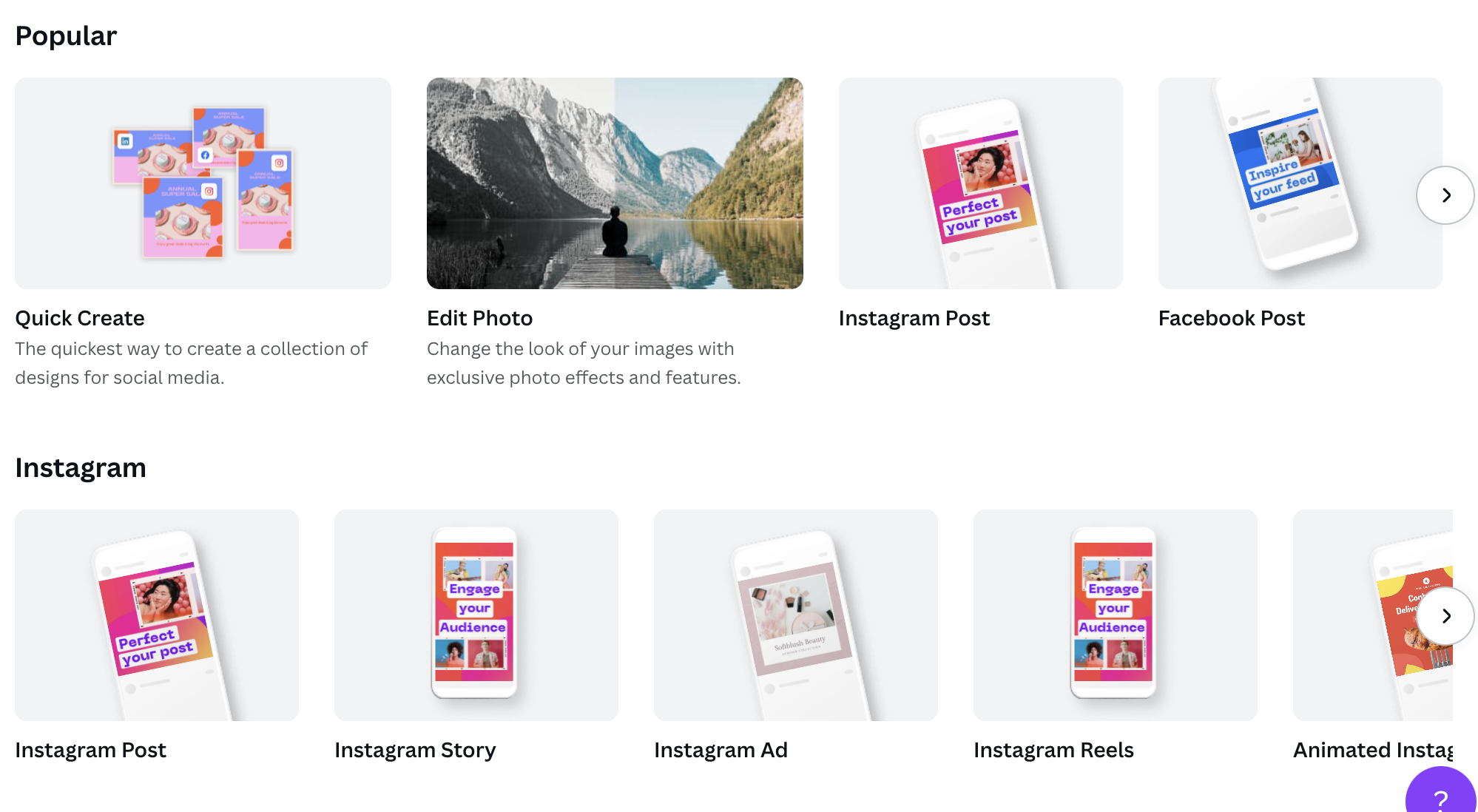 Direct Parent Communication
In the instances where schools have participated in remote learning, teachers were away from classroom telephones. As a solution, many turned to a Google Voice phone number for talking directly with parents. This is a phone number that is connected to your Google account and offers voice calls, text messaging, as well as, voicemail. 
Email is by far the most popular form of communication. One of the best ways to leverage this communication tool is through the email signature. There, teachers can add links to other communication tools. 
Text messaging through a personal phone number may not be something teachers want to provide to parents. Remind is a great tool that allows teachers to send messages without being linked to their personal phone numbers. The options to send links, images, or voice clips are all available. This also keeps a record of the communication that took place between the teacher and parent. Messages can also be sent to a group or individuals. 


LMS Progress Reports and Communication
Many of the most popular platforms allow for teachers to automate communication about grades and assignments. Google Classroom allows guardians to input their email addresses and set up notices for assignments. Schoology, Canvas, and Seesaw also provide ways for parents to see student progress and assignments. 
Class Dojo is a tool used mostly in the elementary grades as a behavioral management tool. Teachers have the ability to send personalized messages along with the behavior updates automatically shared with parents. 
Surveys and Feedback
At the start of every school year, it's a good idea to connect with parents and ask them about their preferred method of communication. Comparing your preferred tools to parent-preferred tools can help you navigate which tutorials might be necessary to start.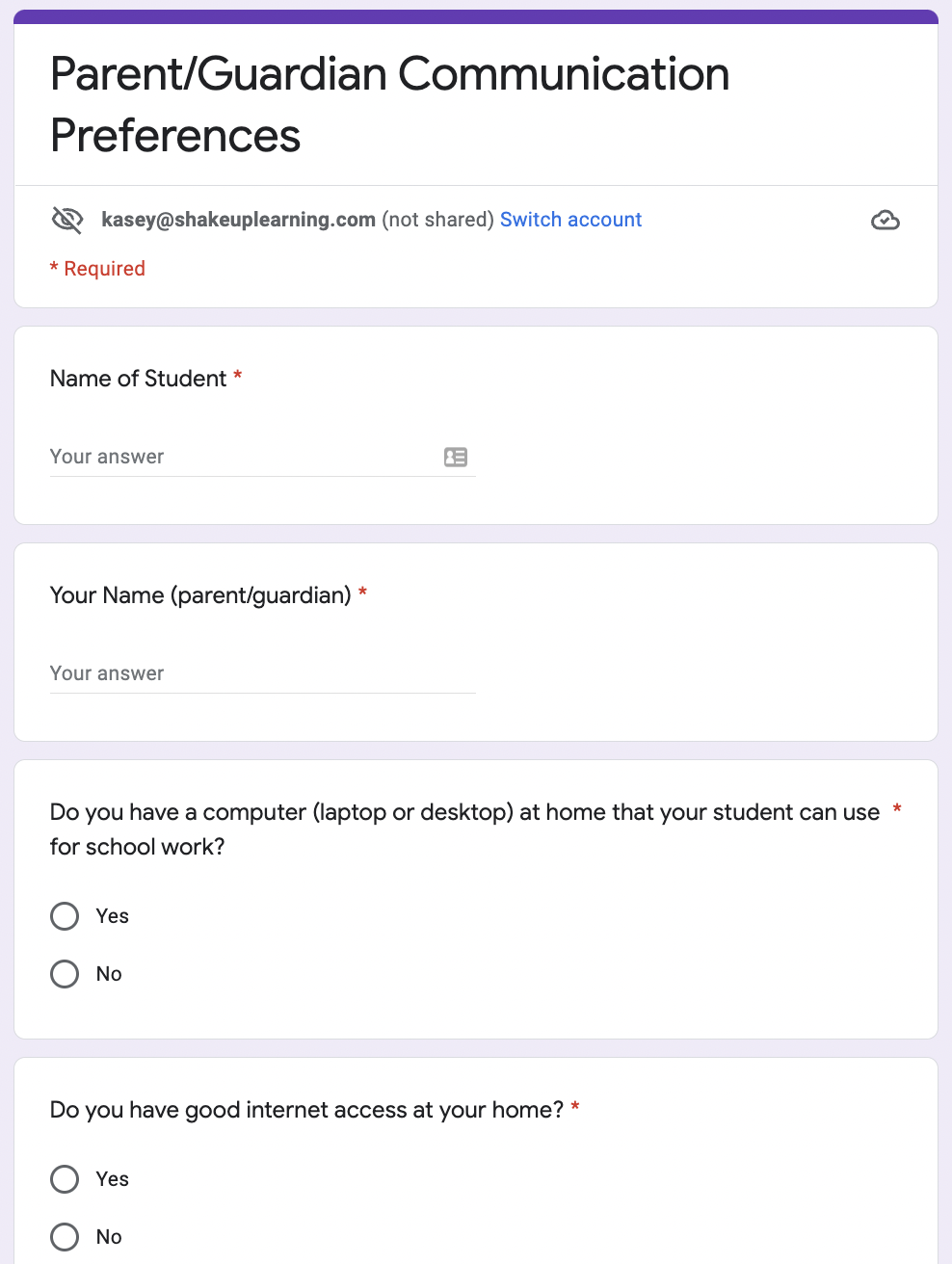 Two tools that can help generate feedback are Google Forms and Jotform. Google Forms is a great way to help you see what's most popular and collect information that can be saved in a spreadsheet. JotForms are great for taking a PDF information sheet and making it digital. Once parents answer all the questions the form can be printed in its original form and added to a binder. 
Parent-Teacher Conferences and General Updates
Another innovative option that surfaced during the pandemic is the option to have virtual conferences. Whether these meetings are a typical update or a necessary meeting to comply with the special needs of a student, Google Meet, Zoom, or Microsoft Teams are popular tools. 
Google calendar now allows for a booking page! This can be used to create appointment time slots where parents can choose their time and day based on your provided options. 
When choosing a video conferencing tool consider the needs of the parents. Google Meet can provide captions, as well as, translated captions. Google Docs also provides a translation feature. Perhaps it is necessary to keep a document of notes during the conference, a Google Doc can allow for collaboration and a record of the meeting. 
Flipgrid is often referenced for students, but it could be used for personal video messages being shared with parents. Rather than mailing a positive postcard, Flipgrid could be the place to share something positive that a student did that day. 


Class Resources, Newsletters, and Happenings
Throughout the school year, it may be necessary to share classroom resources with parents. Perhaps students are using an online textbook, web-based reading materials, or specific web-based learning tools, these can all be collected inside of Wakelet. While these may be used by students, it helps when parents understand and know how to help their students access them. 
Another way that Wakelet can help is to collect resources specifically for parents. Any video tutorials, links to class websites, or even a virtual newsletter can help keep everything in one place to easily locate.  
When mapping out how you will communicate with parents it's important to consider the time it takes to complete a single communication tool. Designing and writing a newsletter could be incredibly time-consuming. However, utilizing a template from Canva could help speed up the process. In episodes 132 and 133, Kasey shares more than 30 ways to use the templates that Canva provides for educators. 
Class Blogs are another great way to share information with parents. Providing parents with a singular place that shares all the information, even in the palm of their hand, can be a major time saver for teachers. 
Some of the most common options for creating this type of website include Edublogs, WordPress, Weebly, or Google Sites. While Google Sites is not officially a blog, it is a simple way to create a classroom website with embedded documents, images, and links. 
No matter how you choose to communicate with parents it's always a great idea to begin with some collaboration. Check with administrators to learn if there are preferred tools. Talk with colleagues and team members to help generate consistency and time-saving habits. It may be possible to share the work in creating general communications. Even students can help! 
© Shake Up Learning 2023. Unauthorized use and/or duplication of this material without express and written permission from this blog's author and/or owner is strictly prohibited. Excerpts and links may be used, provided that full and clear credit is given to Kasey Bell and Shake Up Learning with appropriate and specific direction to the original content on ShakeUpLearning.com. See: Copyright Policy.