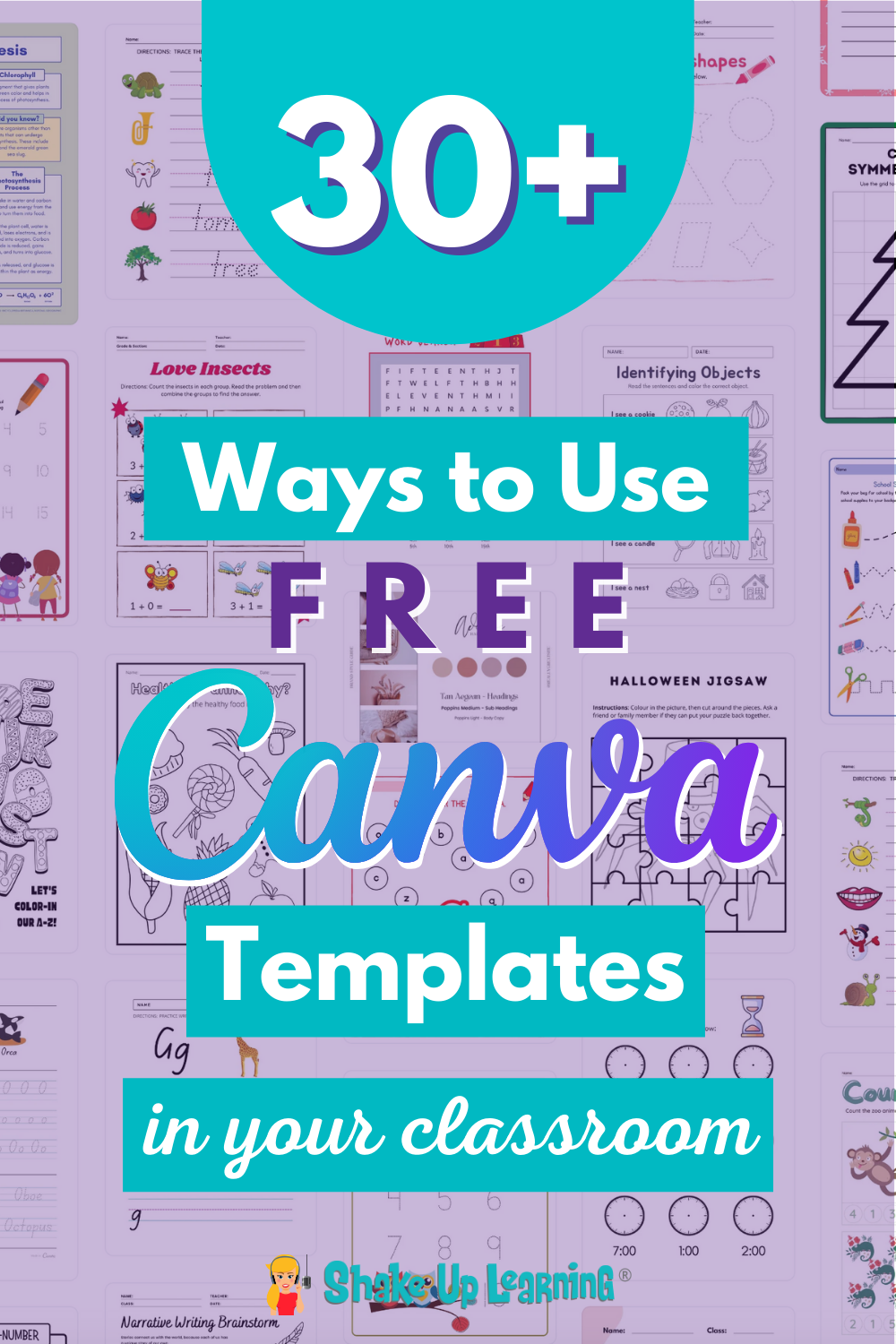 Canva is FREE for teachers and students, and their templates are beautiful, user-friendly, and great for the classroom! In this 2-part series, Kasey shares 30+ ways to use FREE Canva templates in your classroom, including graphic organizers, choice boards, certificates, and more!
In case you are brand new to Canva, this is a web-based digital design platform. Canva provides a number of free, editable templates specifically for educators. Students can create an account that is connected to a teacher and it will integrate with a number of Learning Management Systems. Students are also able to collaborate within the Canva platform. 
30+ Ways to Use FREE Templates from Canva in Your Classroom (Part 1)
With the emphasis on social-emotional learning for students, Canva provides a variety of check-in charts, posters, difficult conversations activity pages, and more. These are not just provided in a variety of activities and topics, but also an array of age groups.
This is Teacher Template Heaven, y'all!
Click here to get your FREE Canva for Education Account!
In part 1 of this series, we will cover the first 17 ways to use Canva templates in your classroom!
Teacher Template Heaven!

Want to create a personalized header for Google Classroom or a Google Form? Canva has a number of templates created. You can download them as is, or personalize them for your needs. When you download them as a PNG you'll be able to upload the image into Classroom or your Form. Banners can also be used for websites, emails, or even a handout.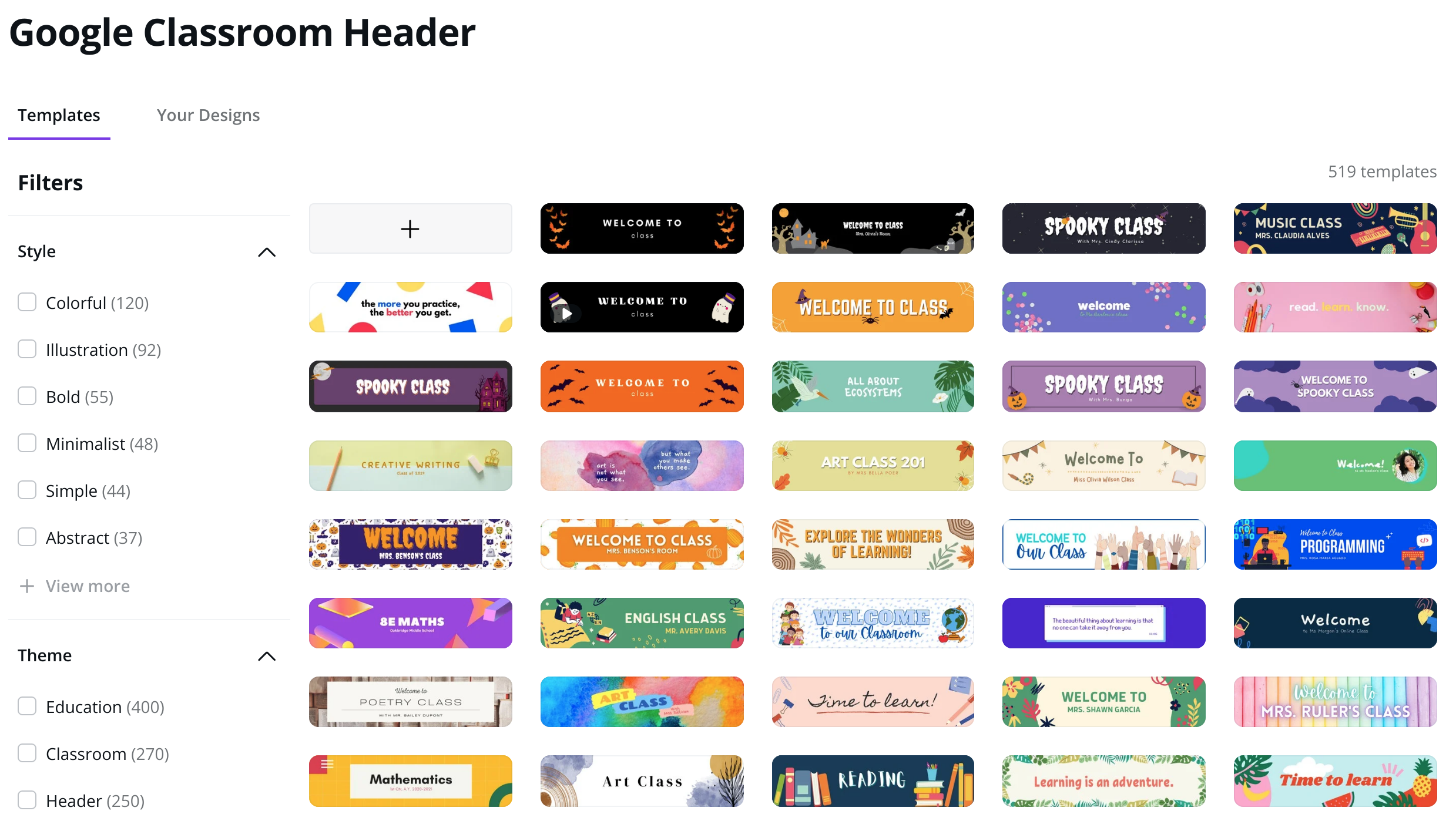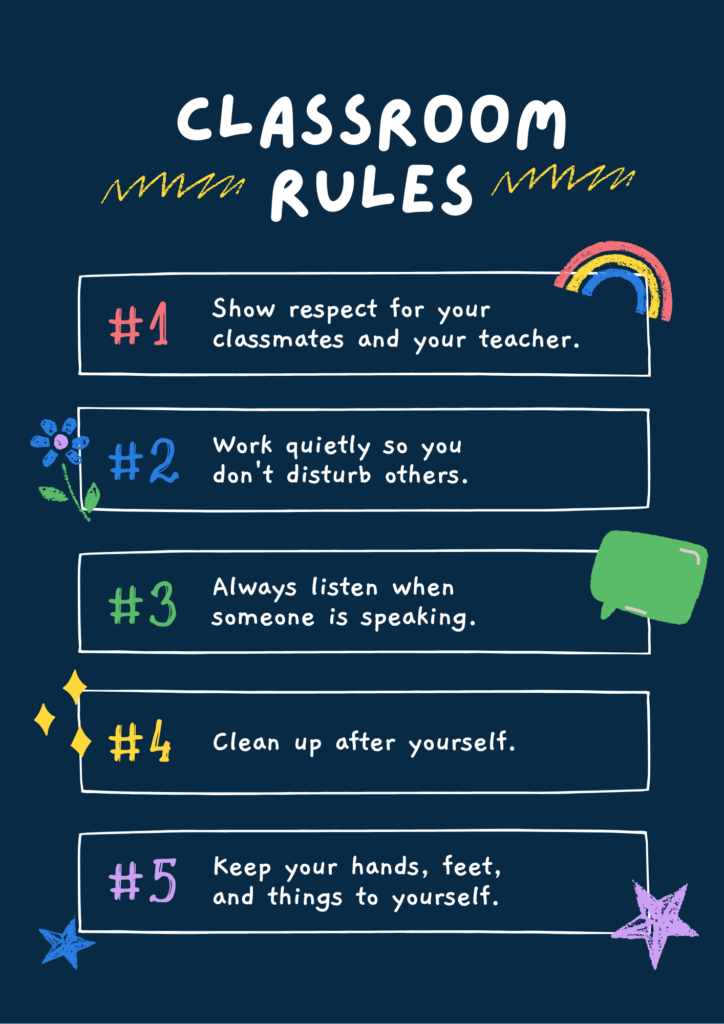 For the teacher who enjoys keeping a decorative theme and color palette, Canva provides templates for Classroom Decor Kits. In this section, you'll find posters, art, bunting, labels, agendas, calendars, meet the teacher presentations, and digital decorations. Find a design you love or use their simple drag and drop elements to create your own designs.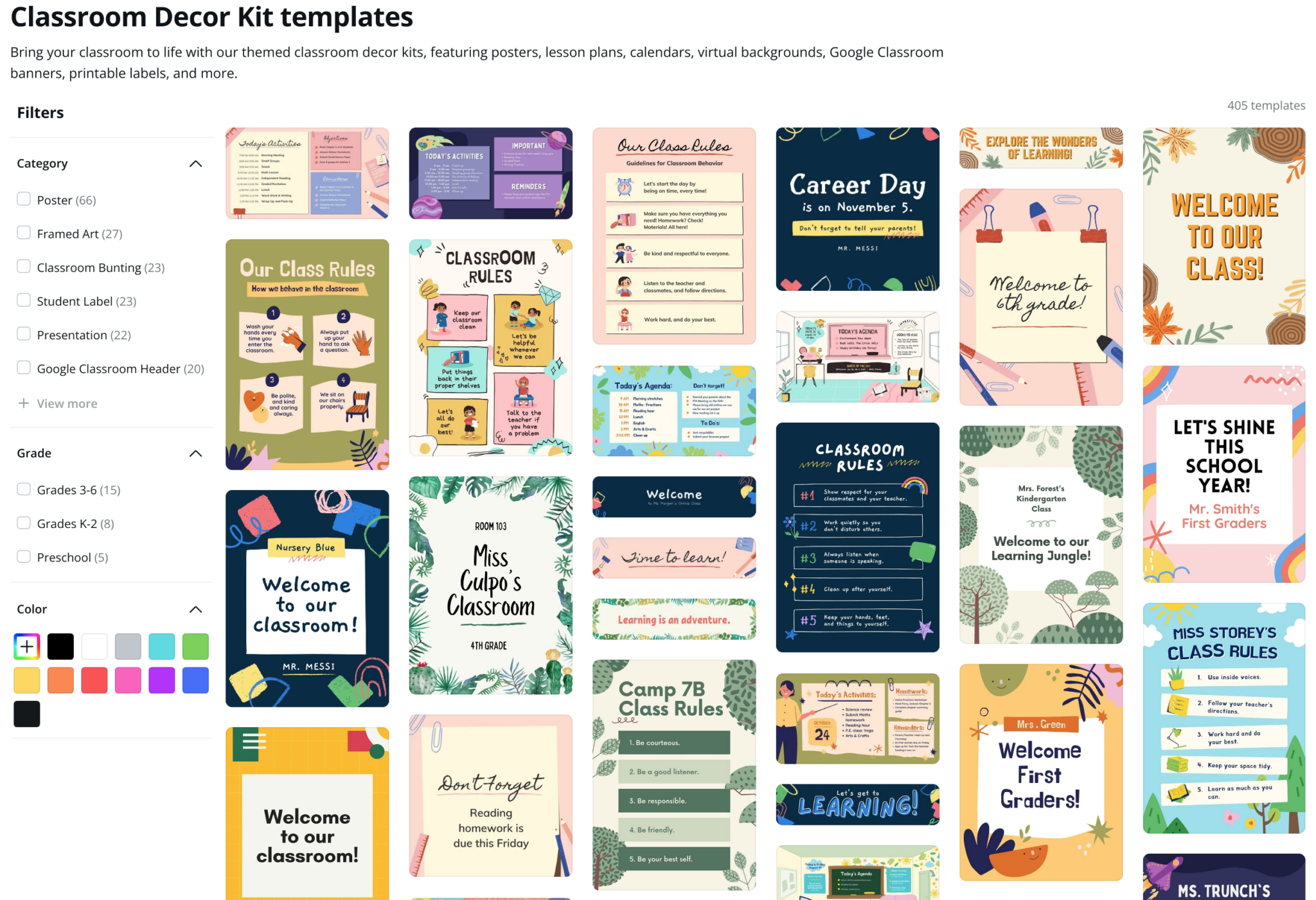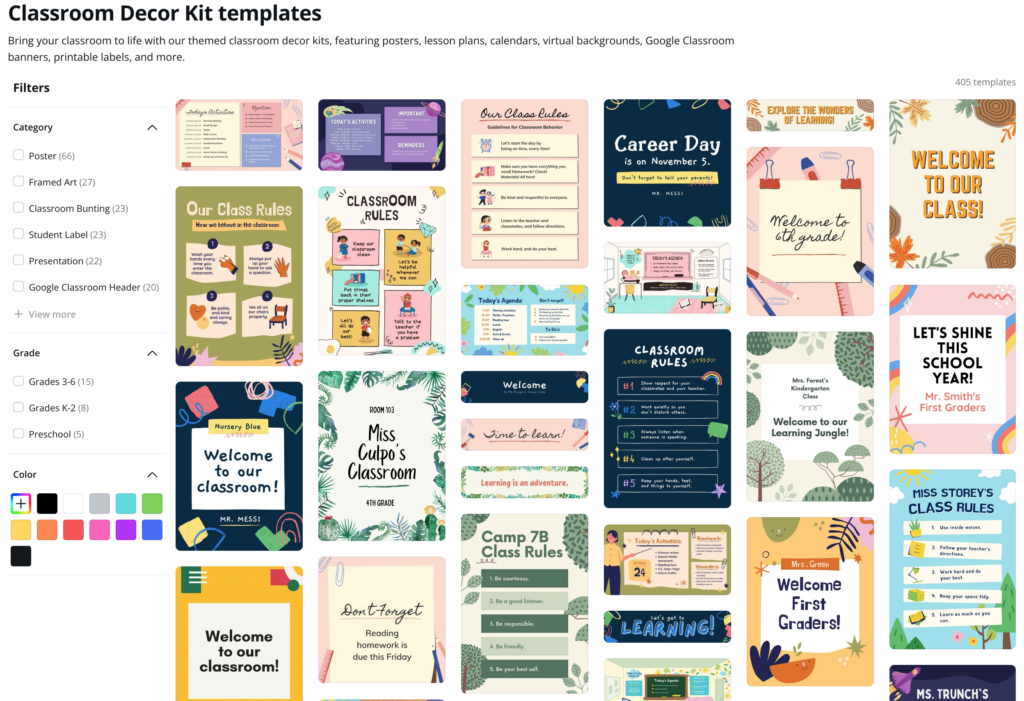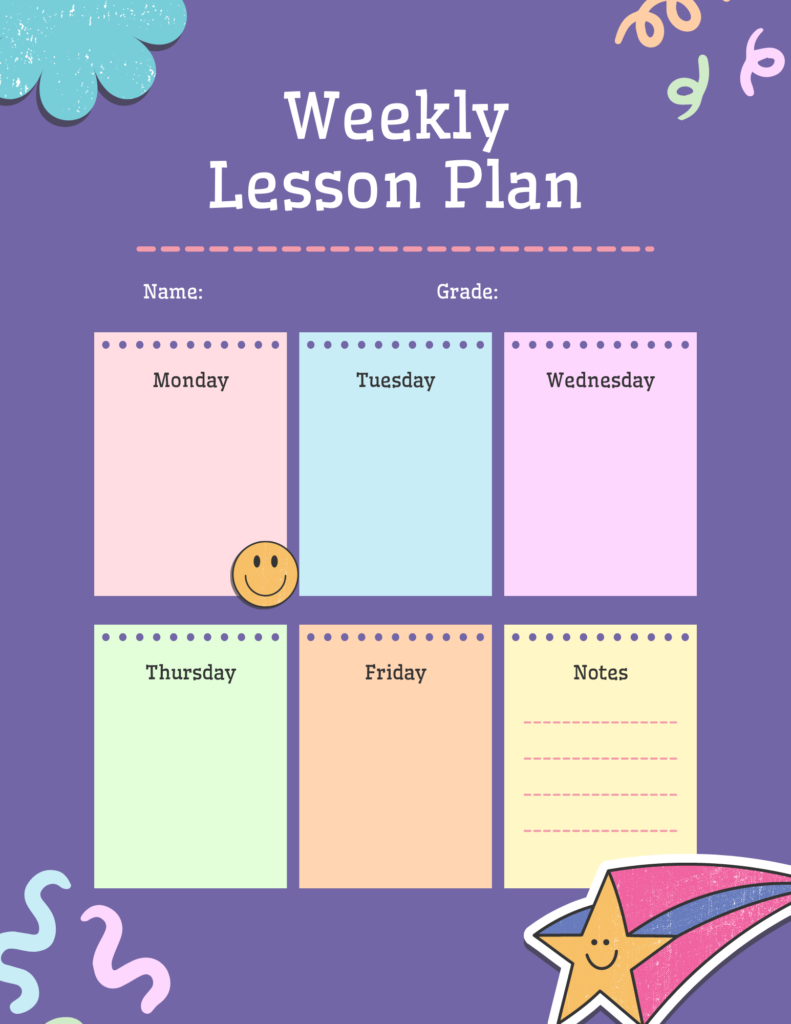 Lesson Plan templates are available as a template in Canva. Most are very simple with several labeled boxes. For those who enjoy a pretty page, these templates also include embellishments and colors. Of course, there is always the option to personalize the templates. Add or resize boxes with your own labels to fit your needs.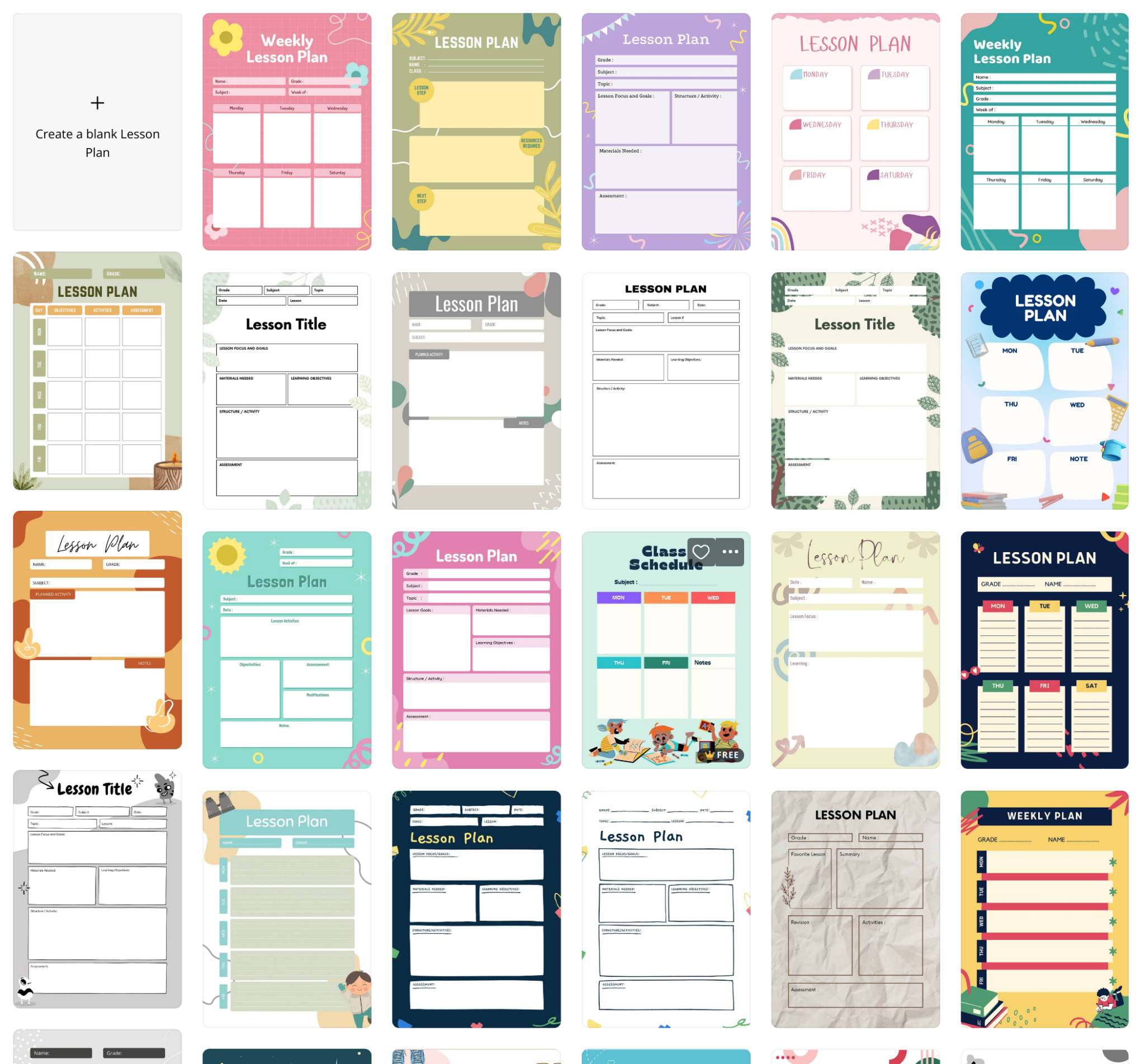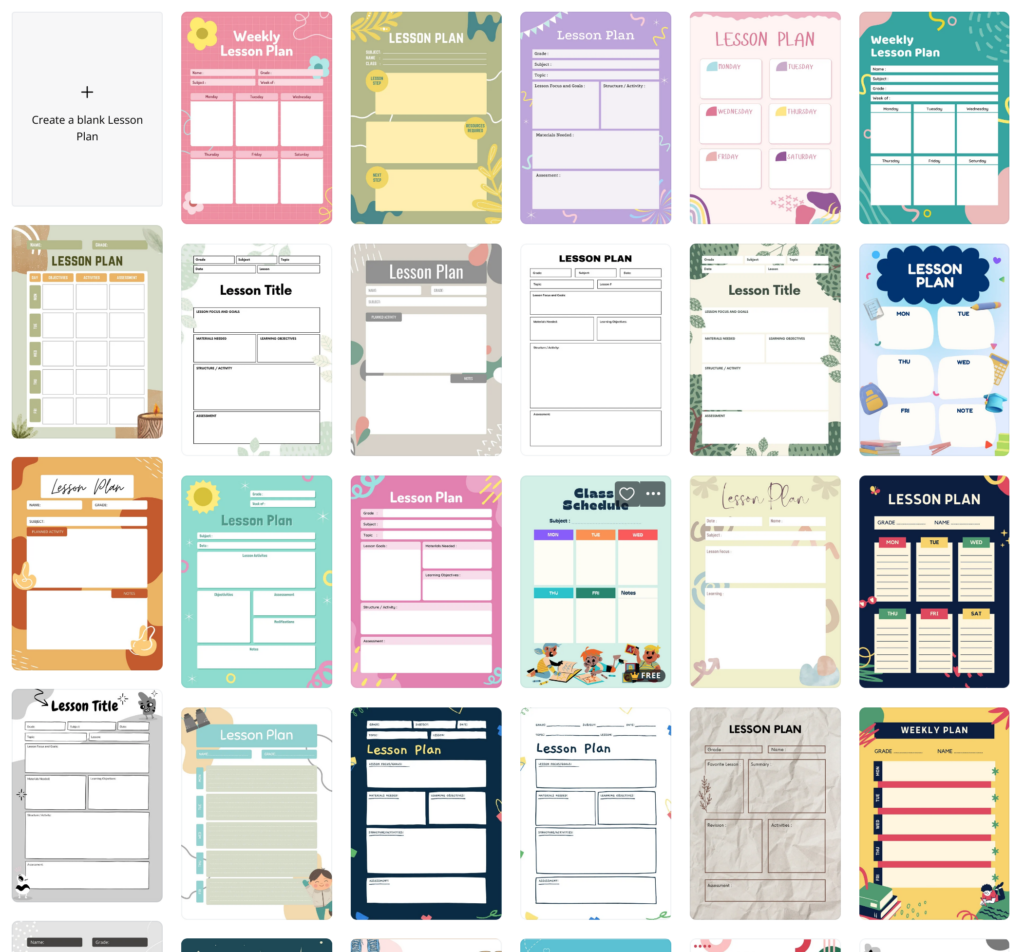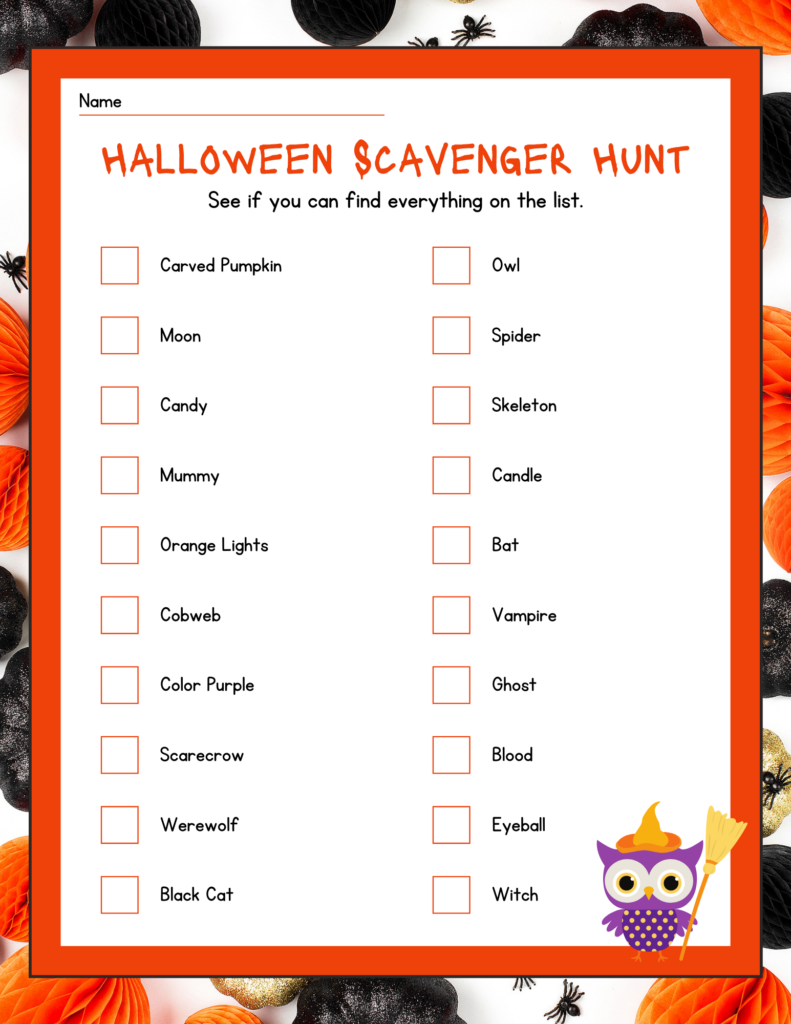 The worksheet section in Canva provides a large number of templates, some would be categorized by most as busywork, while others are valuable paper activities. In this section they include different types of mindmap, math games, writing prompts, graphic organizers, counting, coloring pages and so much more. 
Within the section of worksheets, you can also narrow your search based on subject areas, grade levels, themes, and even color. Chances are you may not find exactly what you need, however, the beauty of this platform is that you can add or delete. Their template might just spark a new idea for you to use in your lessons.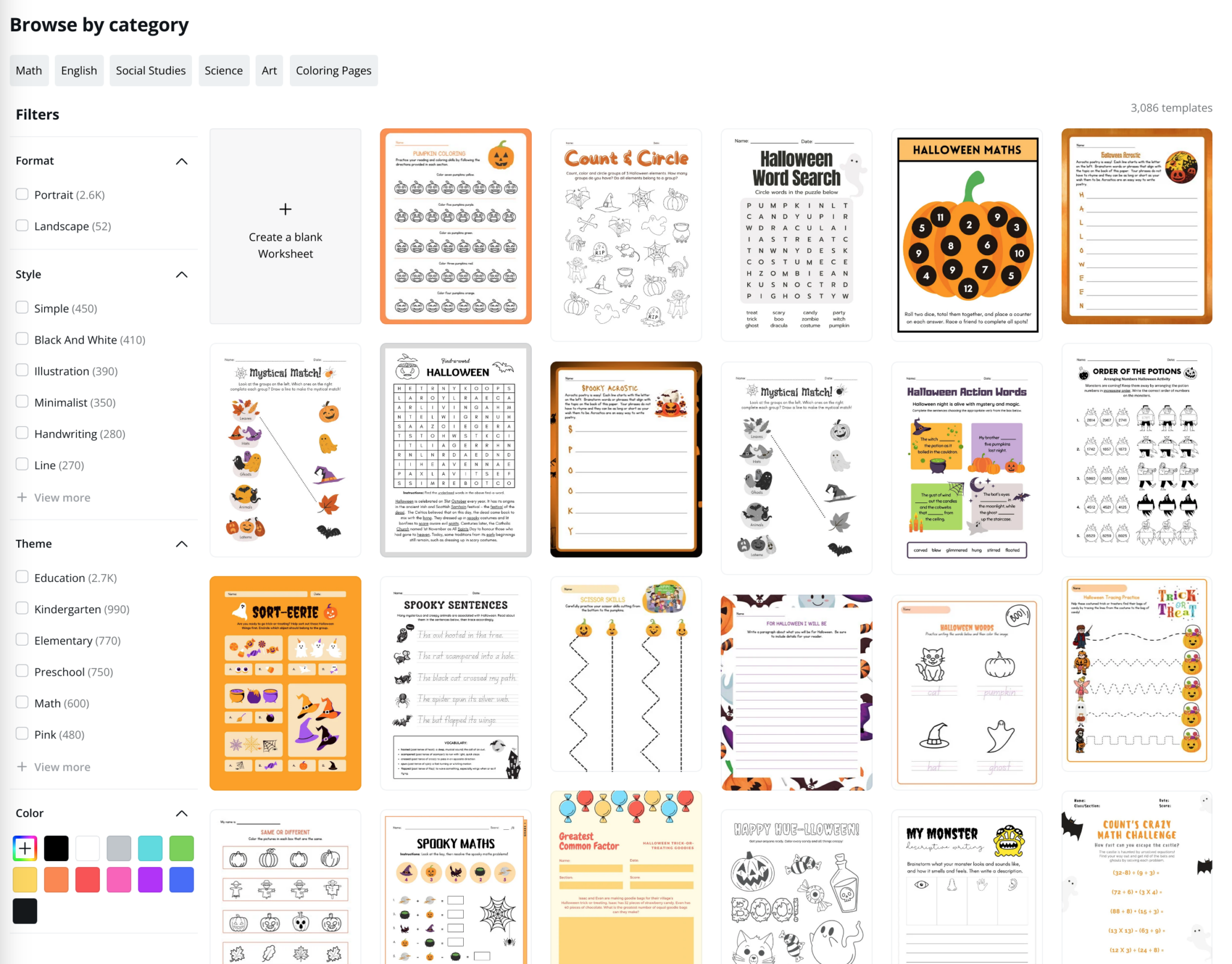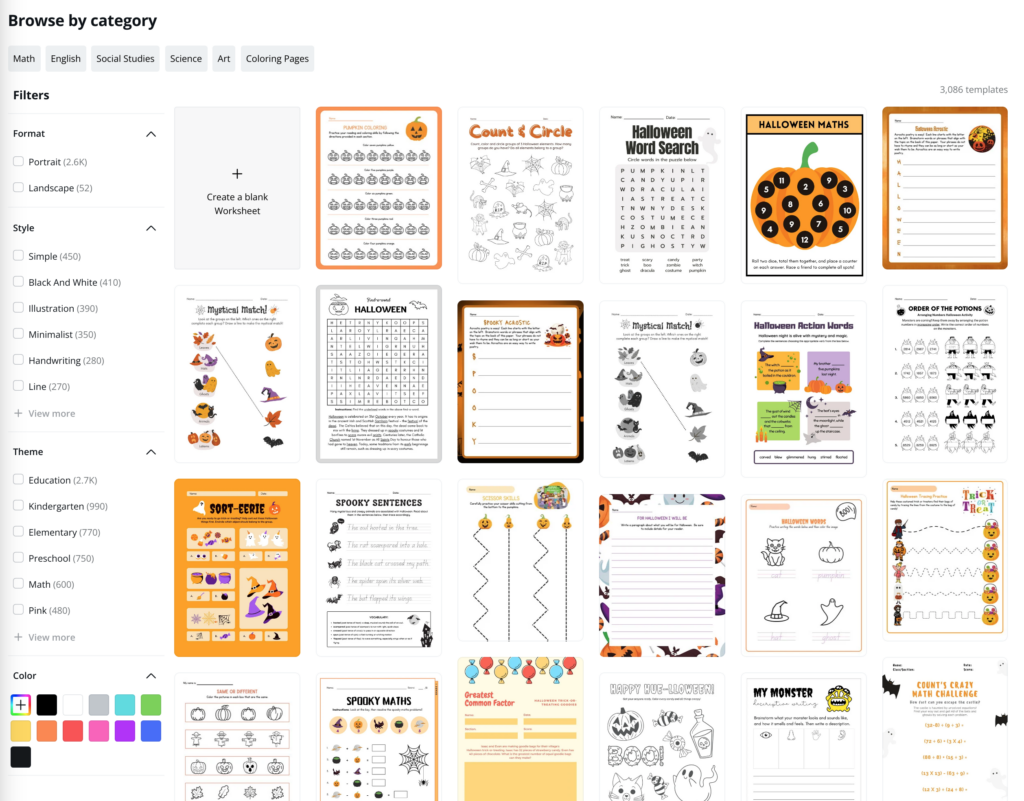 Related: How to Create Drag and Drop Activities in Google Slides
Celebration and Recognition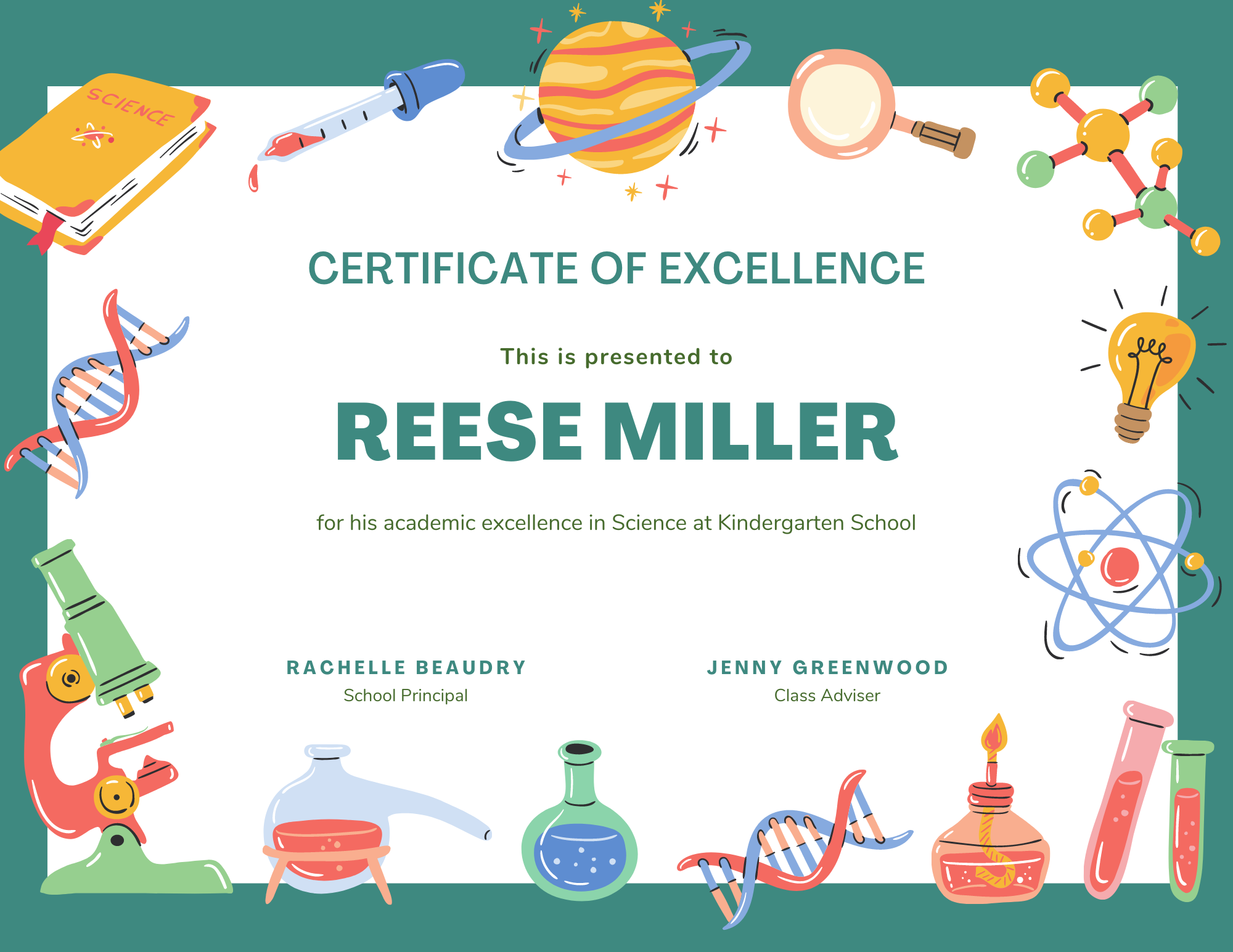 Certificates can be used in a variety of ways. There are certificate templates with a more student-friendly look and some professional-type certificates. Canva includes elementary topics for awards, as well as, certificates for older students. It's also possible to brand these certificates with a class logo and colors, as well.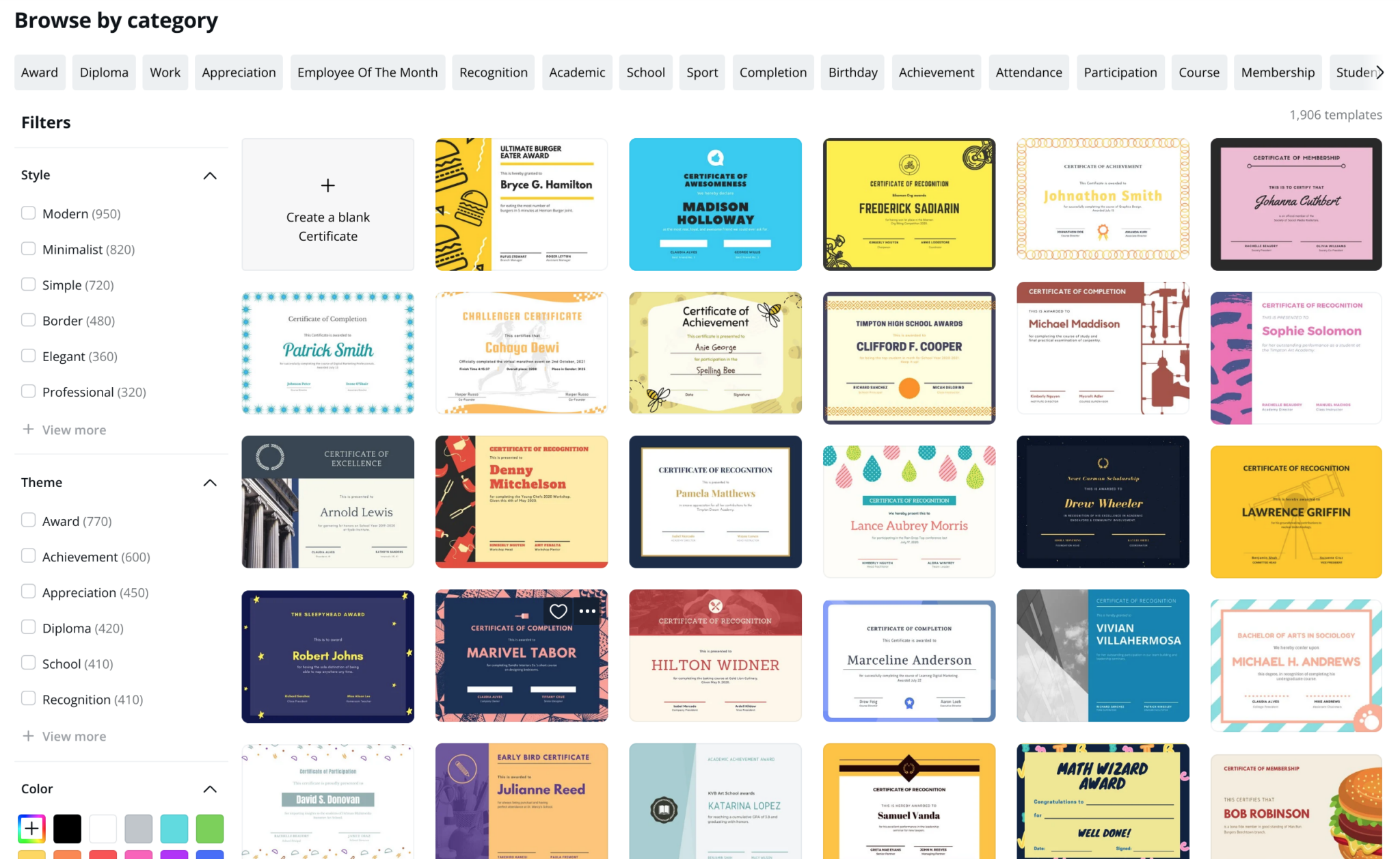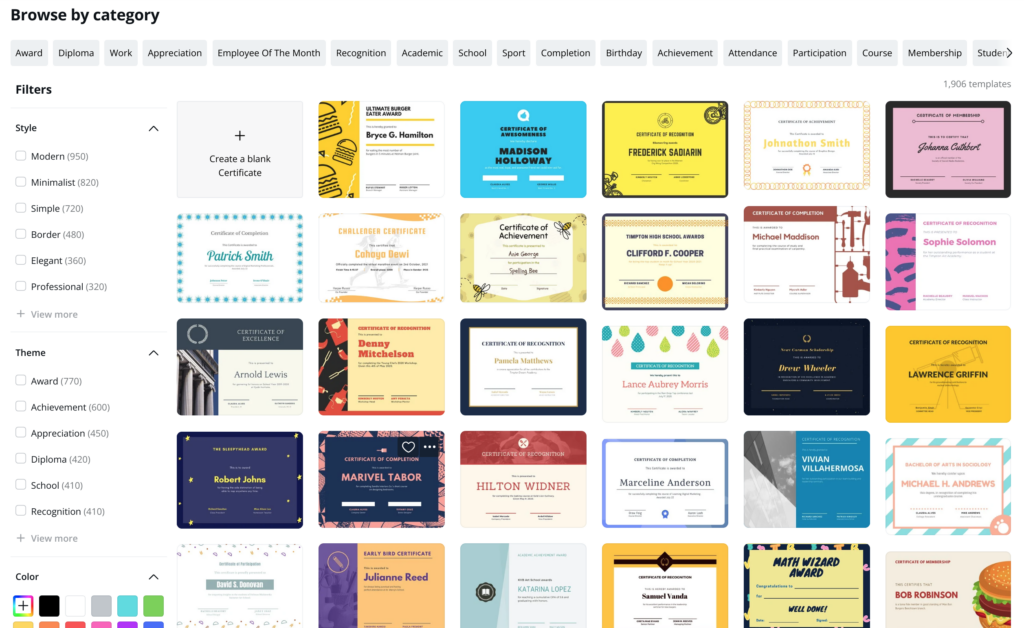 Bookmarks are another great way to recognize students as a small gift. They work well for reading reminders, questions, key vocabulary, reading strategies, and so much more. Bookmarks aren't just for reading teachers. Content teachers can use bookmarks to encourage reading or help with a specific assignment.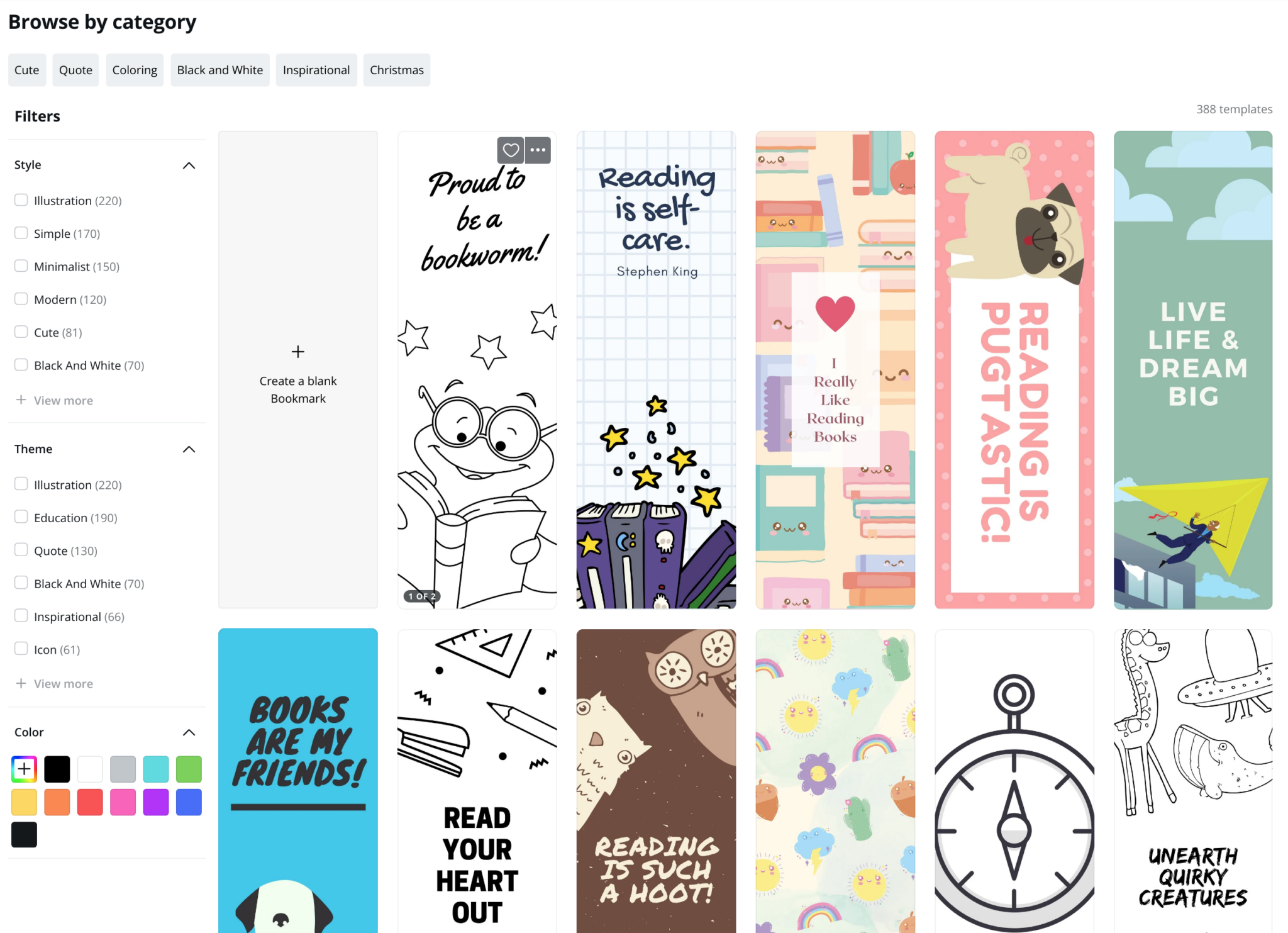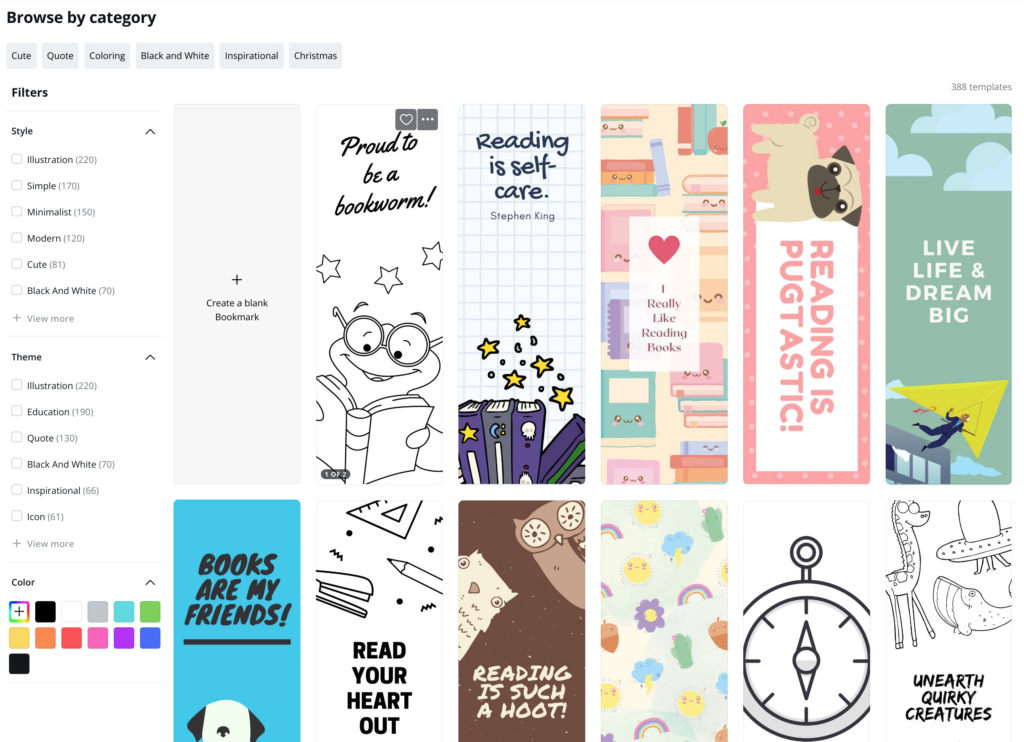 Get Organized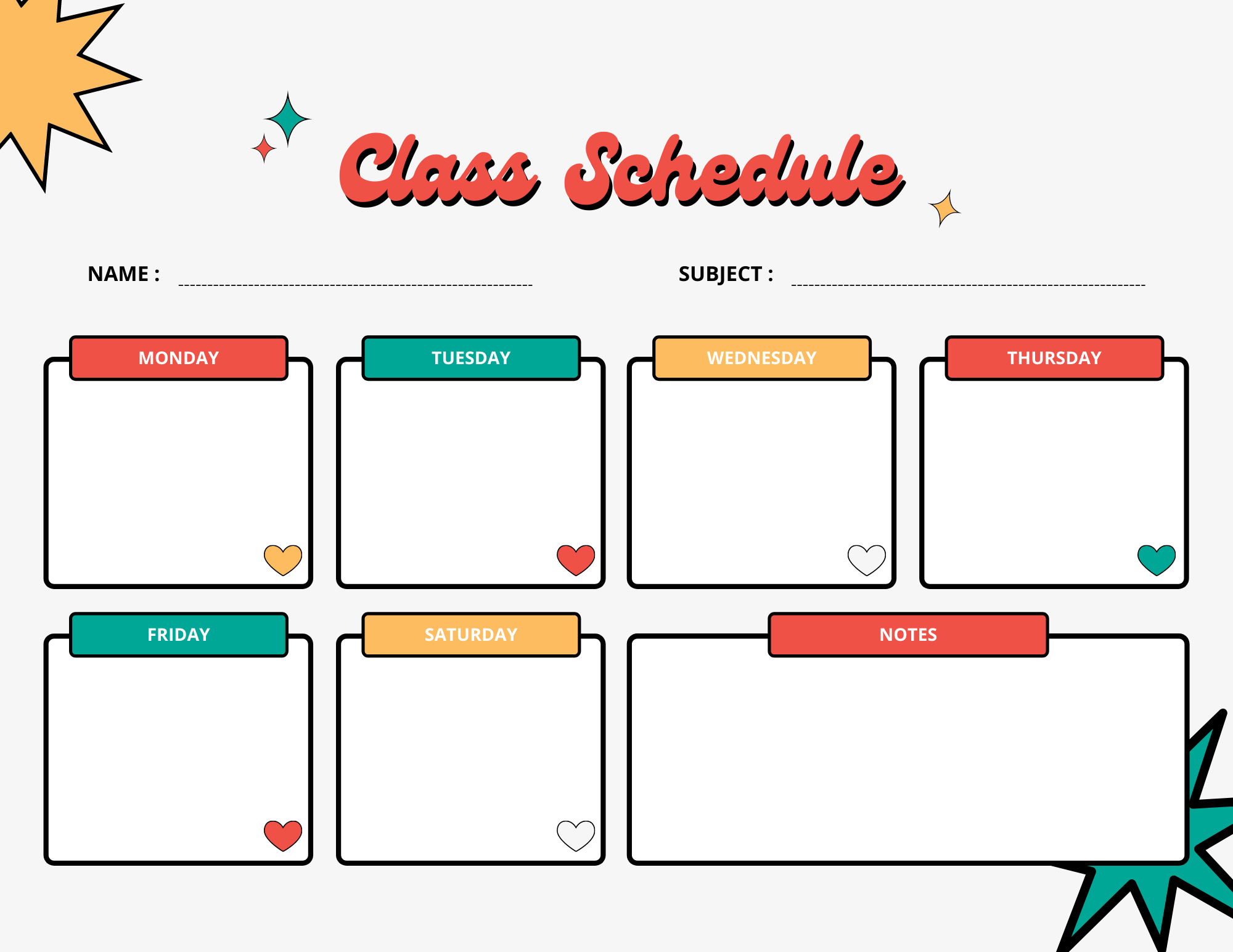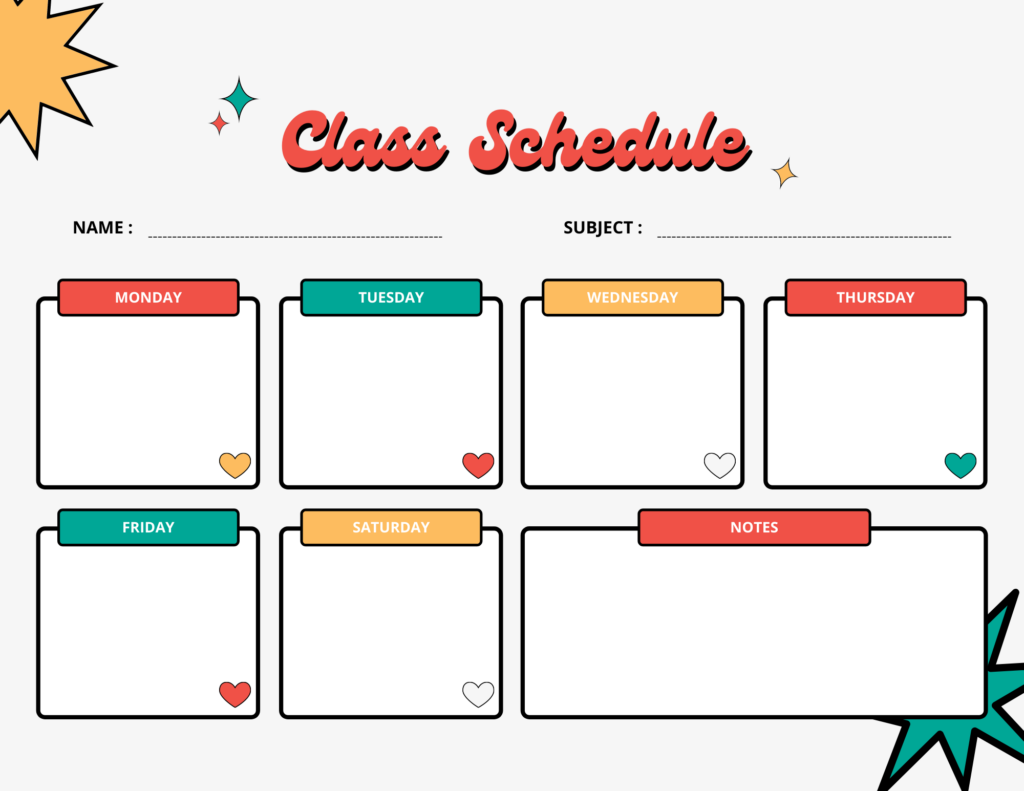 Most of the class schedule templates are geared toward students keeping organized with their different classes. Using these templates at the start of the school year could be helpful for younger students, especially those who are starting to change classrooms throughout the day for the first time. These can also be handy for virtual learning, a schedule can help students manage their time at home. Teams of teachers might consider using a template to share weekly student assignments and deadlines on a website or in an email.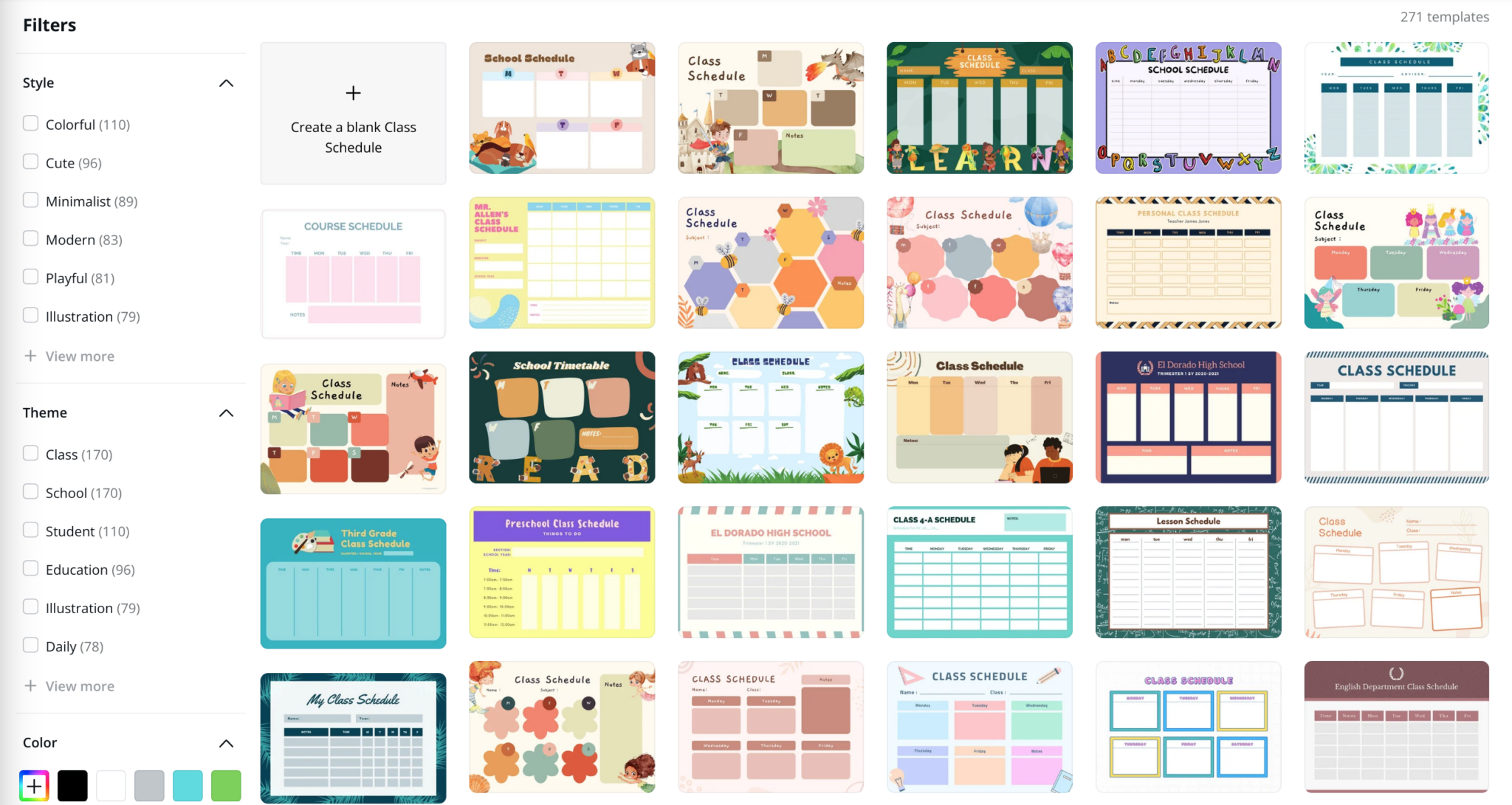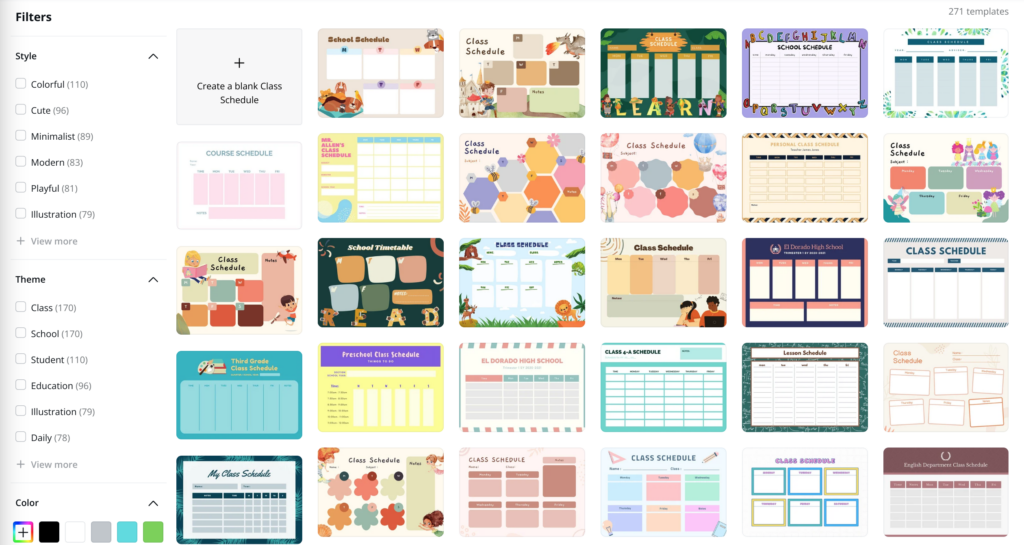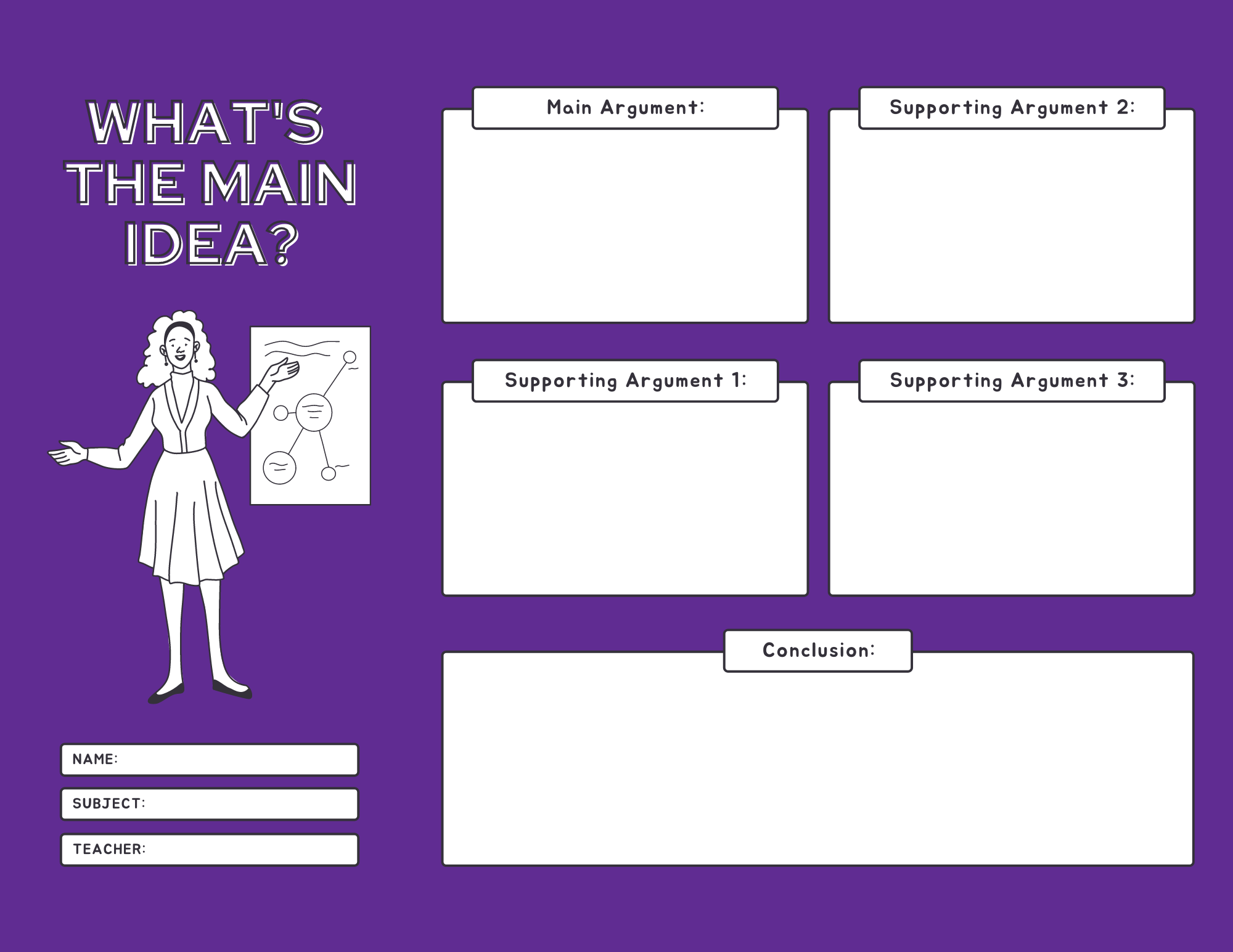 Graphic organizers can be used in every classroom at every grade level. At the top of your Canva homepage, there is a search bar to look for specific pages. Type in "graphic organizer" and you'll discover a number of different options. Some are basic mind maps with several design options, while others are specific to the content area. 
As with any of these templates, personalization is key. Make sure that the organizer uses the same vocabulary you are teaching or asks the exact questions you want students to consider for the activity. These changes are easy to do, making these templates a huge time saver. Beware of printing without reviewing all of the text. Use the zoom function at the bottom to see any small text and make changes where necessary.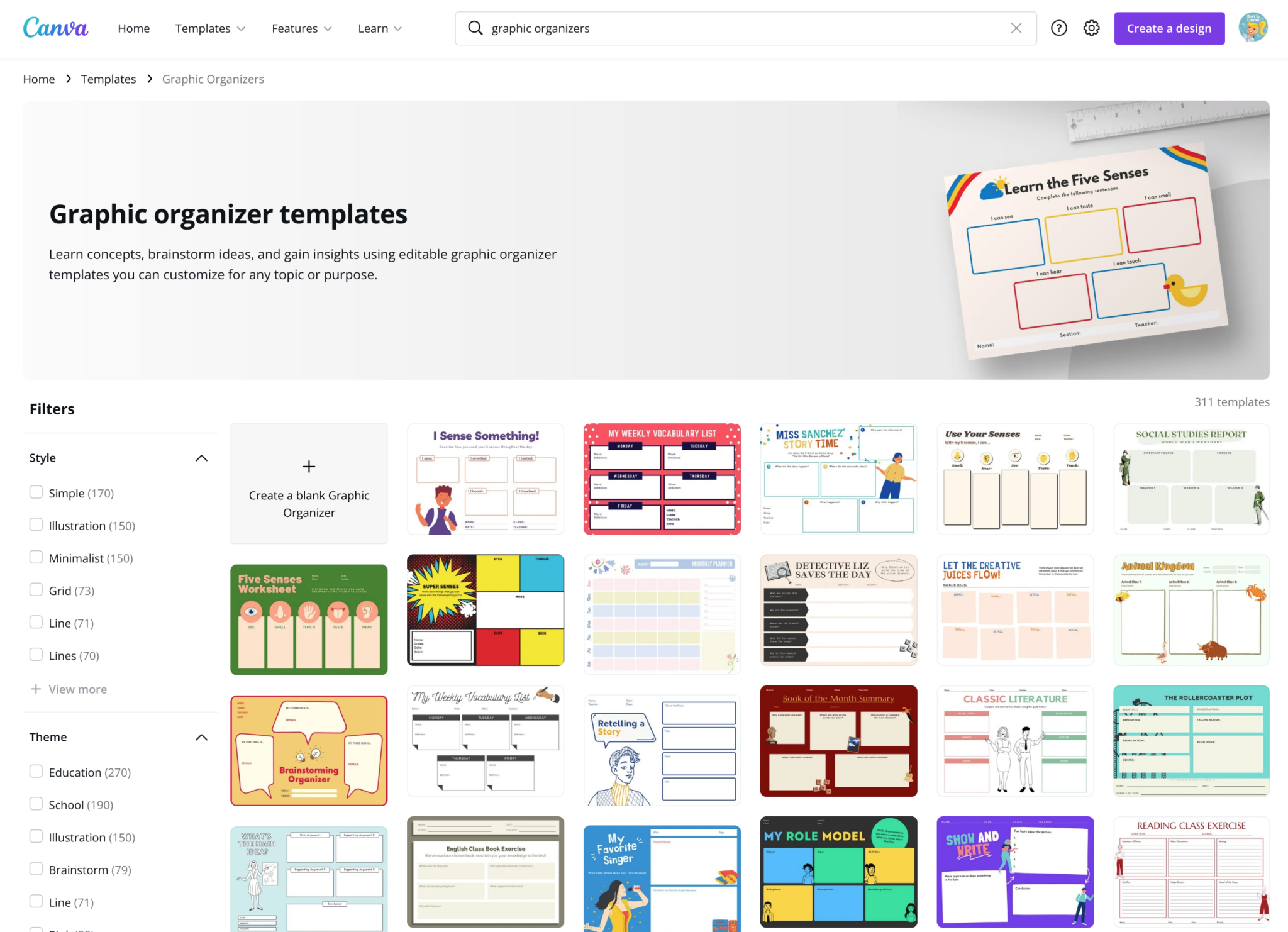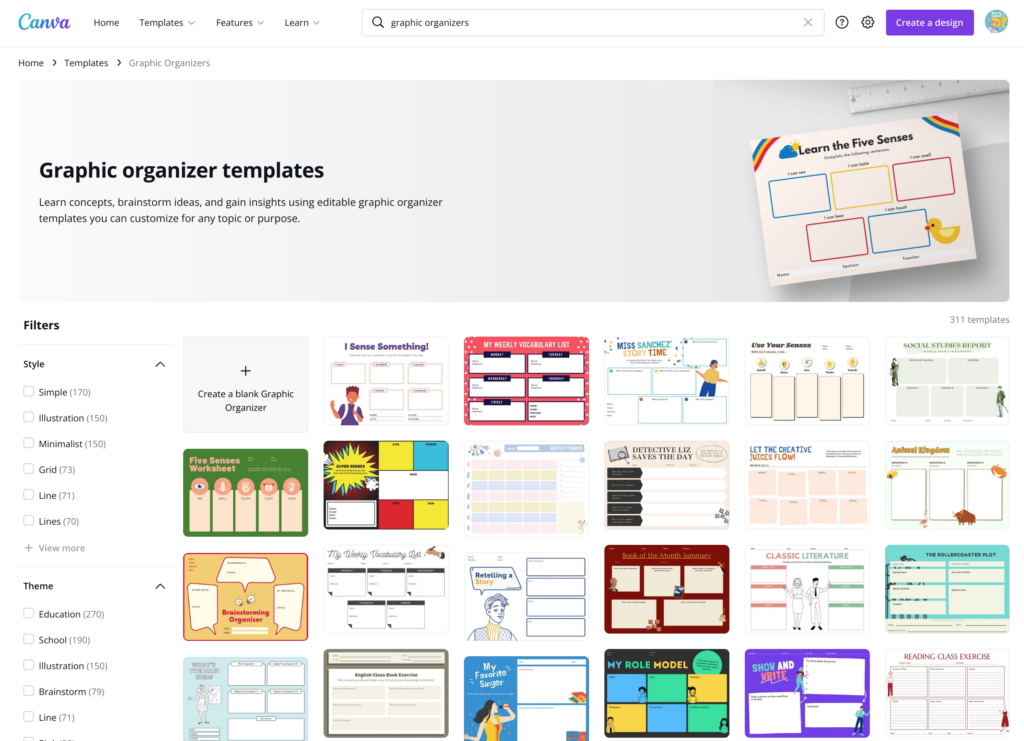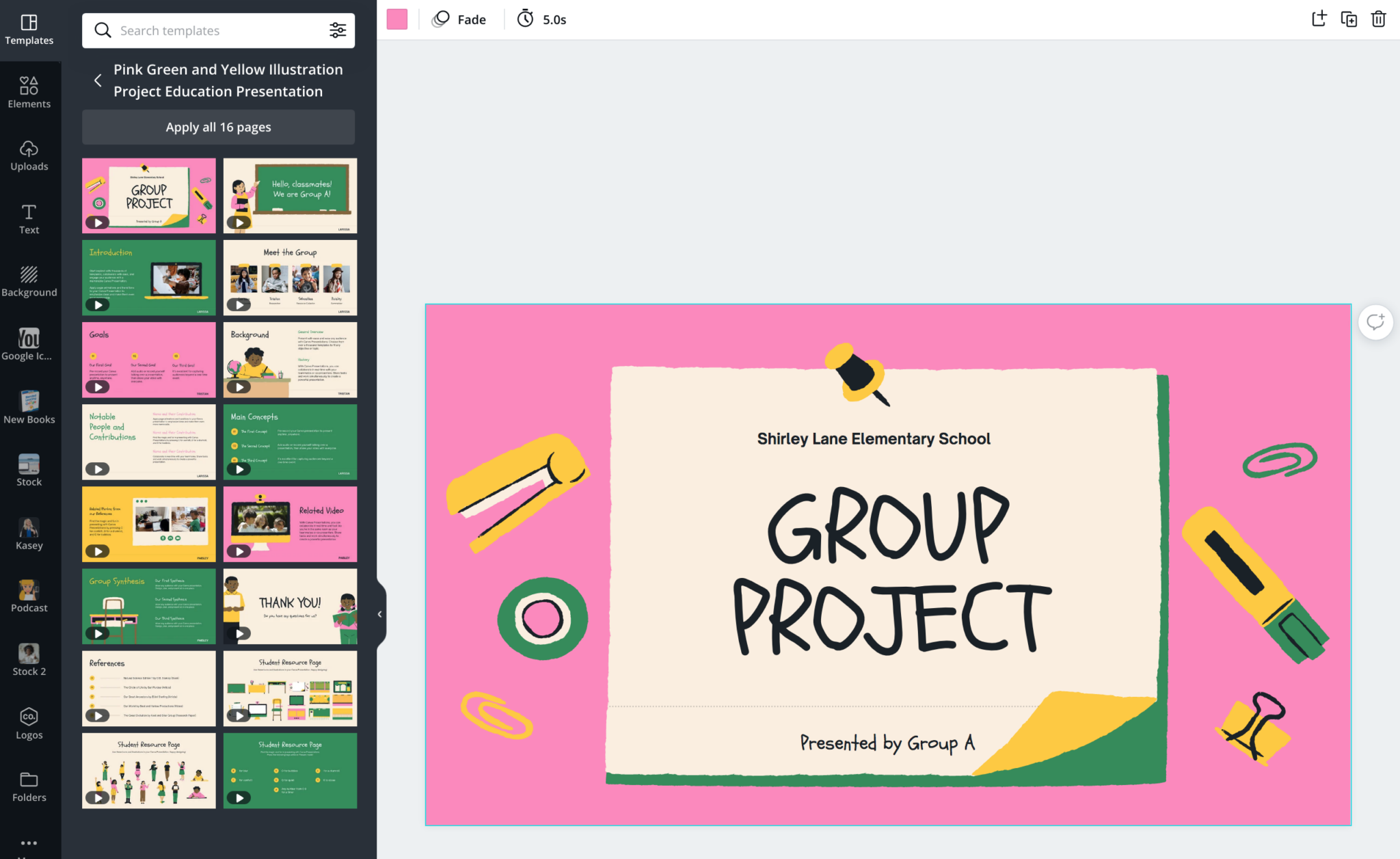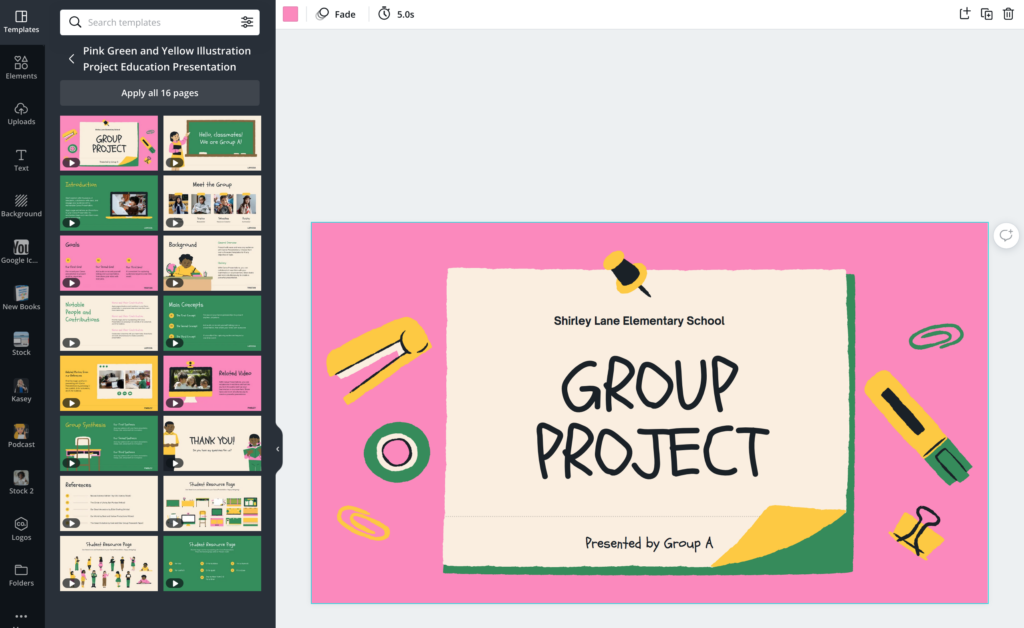 Canva has a number of presentation templates that are helpful to keep a consistent look. The education category has templates from Meet the Teacher to the class syllabus. There are also specific lessons that may not provide your specific content, but they can save you the time of adding in all the embellishments. 
There is also a Brainstorm Presentation category that would be a great tool for students to collaborate. These presentation slides can provide students with the typical format to share ideas as a group.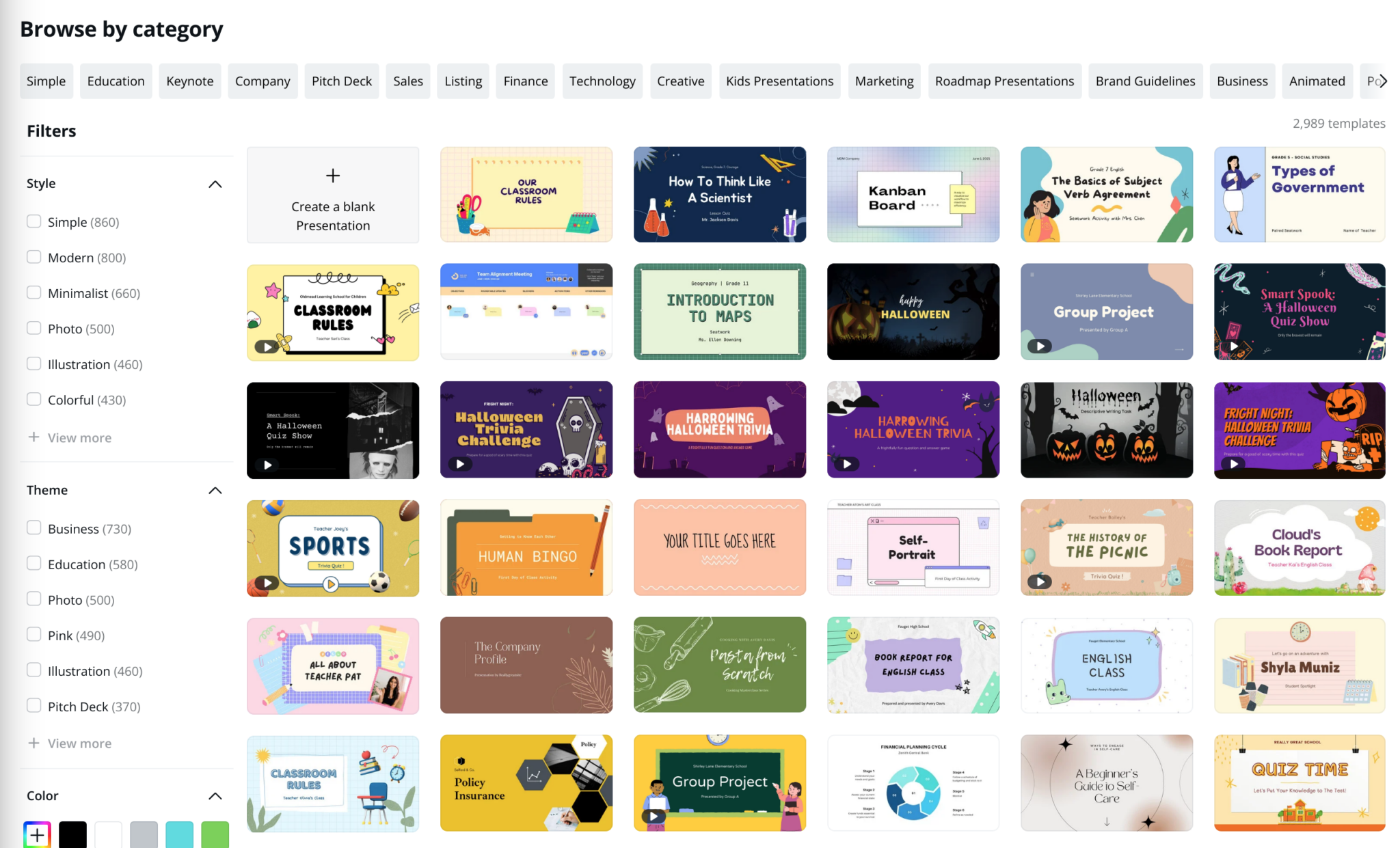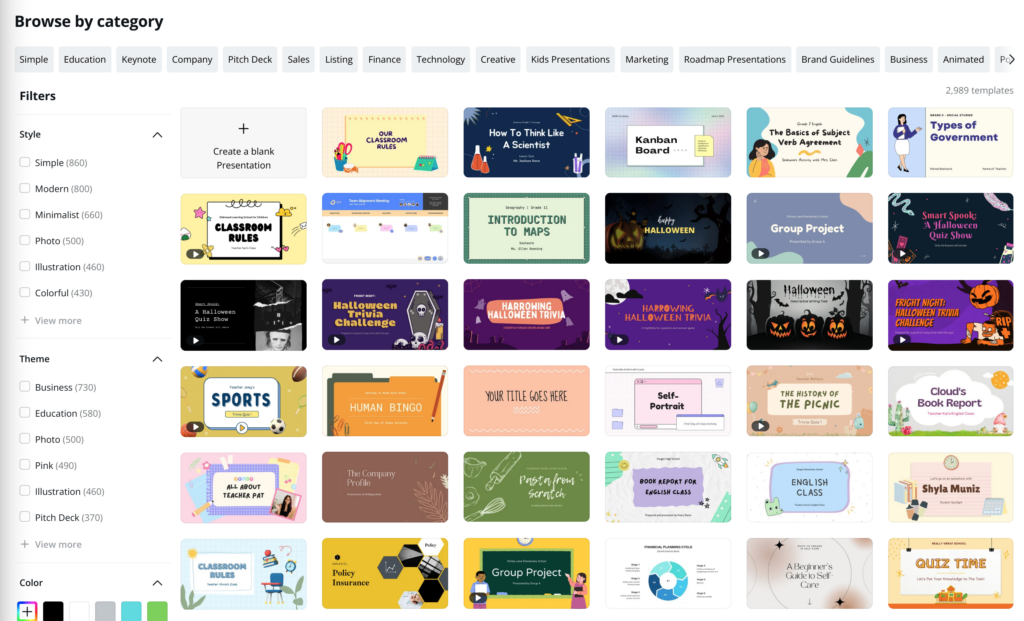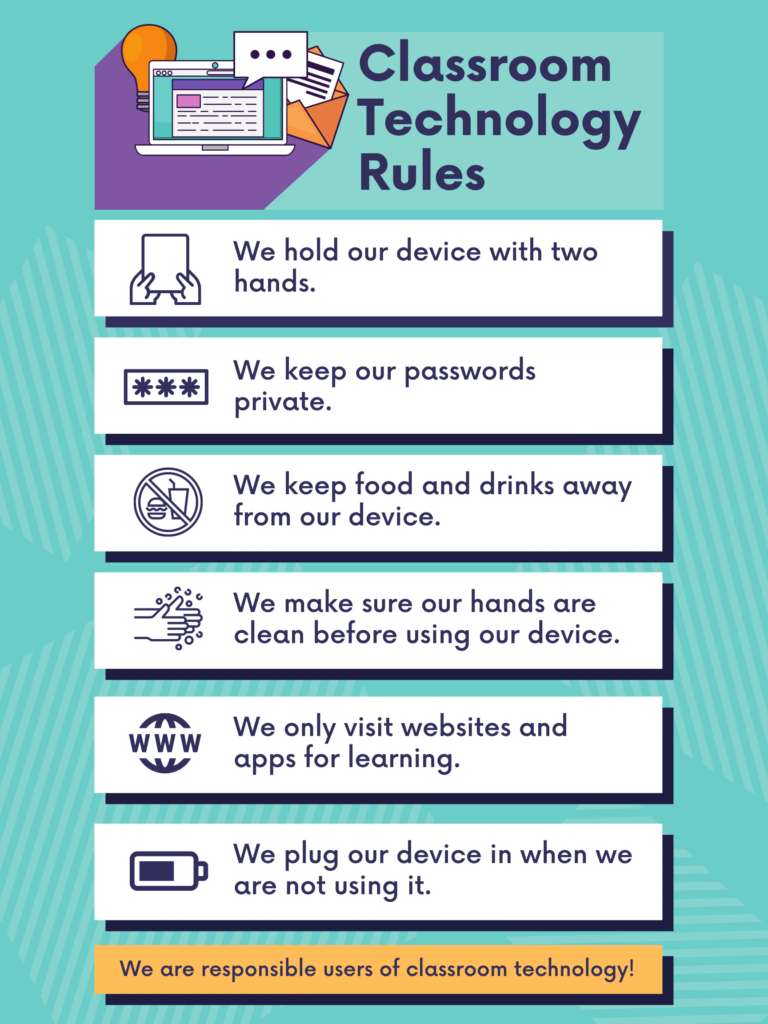 Posters are another great way for students to present or share their learning. Students can use templates for this or use a blank canvas to design their own. Teachers can also use the poster template for current vocabulary or content. Having access to a large poster printer with color is ideal, but it can also be scaled to print on regular printer paper.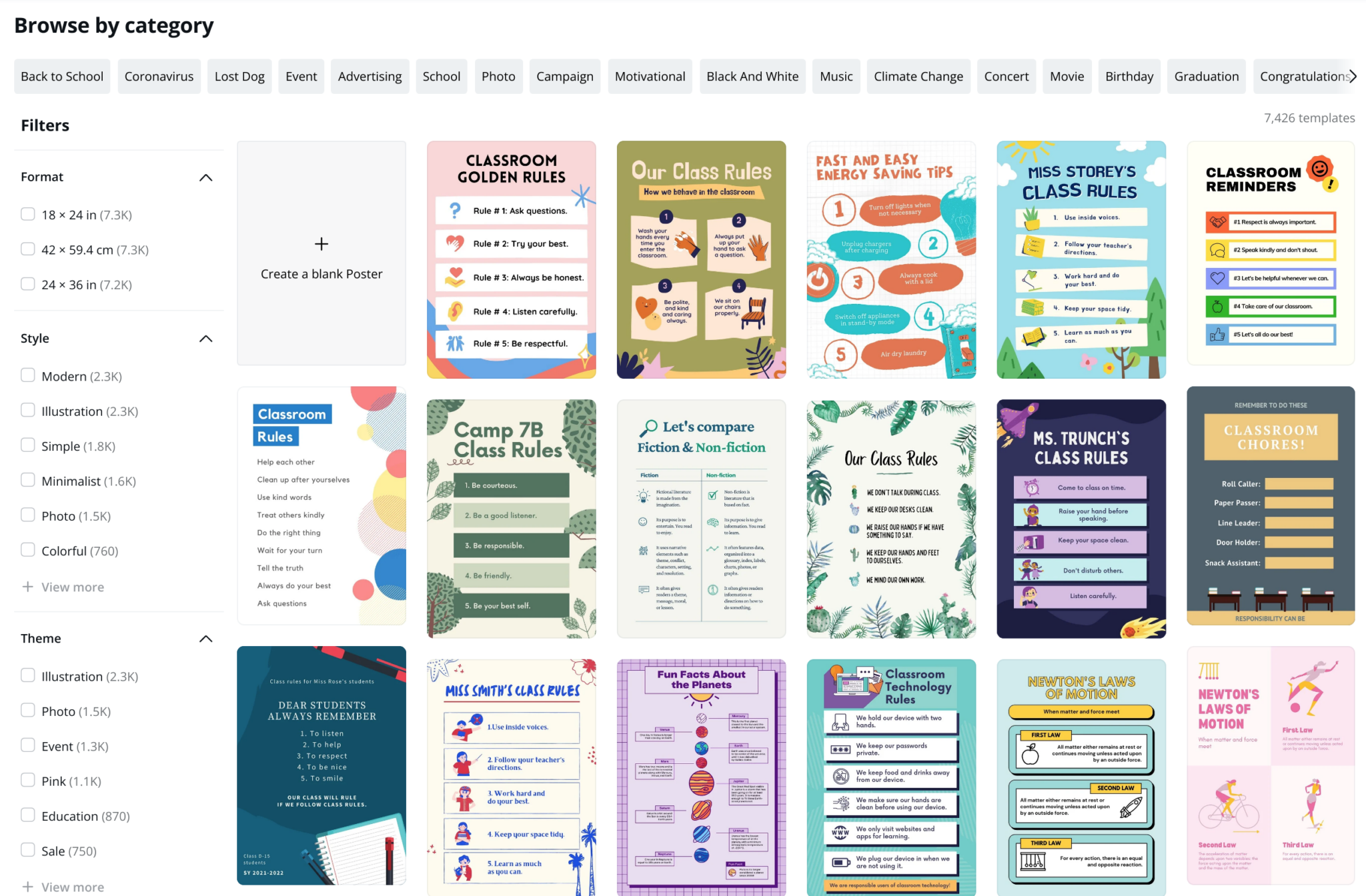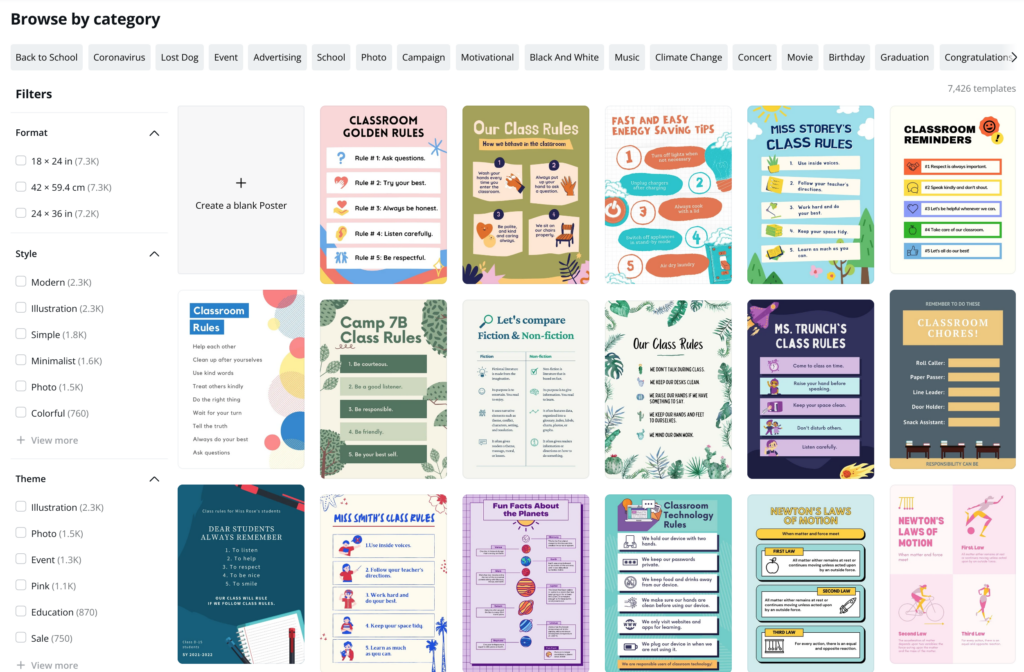 Job Skills
While presenting information and collaborating in a group are all necessary future skills, students may also need to practice writing a resume. There are so many different templates, many that are more visually appealing. Modern resumes are no longer that exact same format. Adding a visual appeal is now acceptable.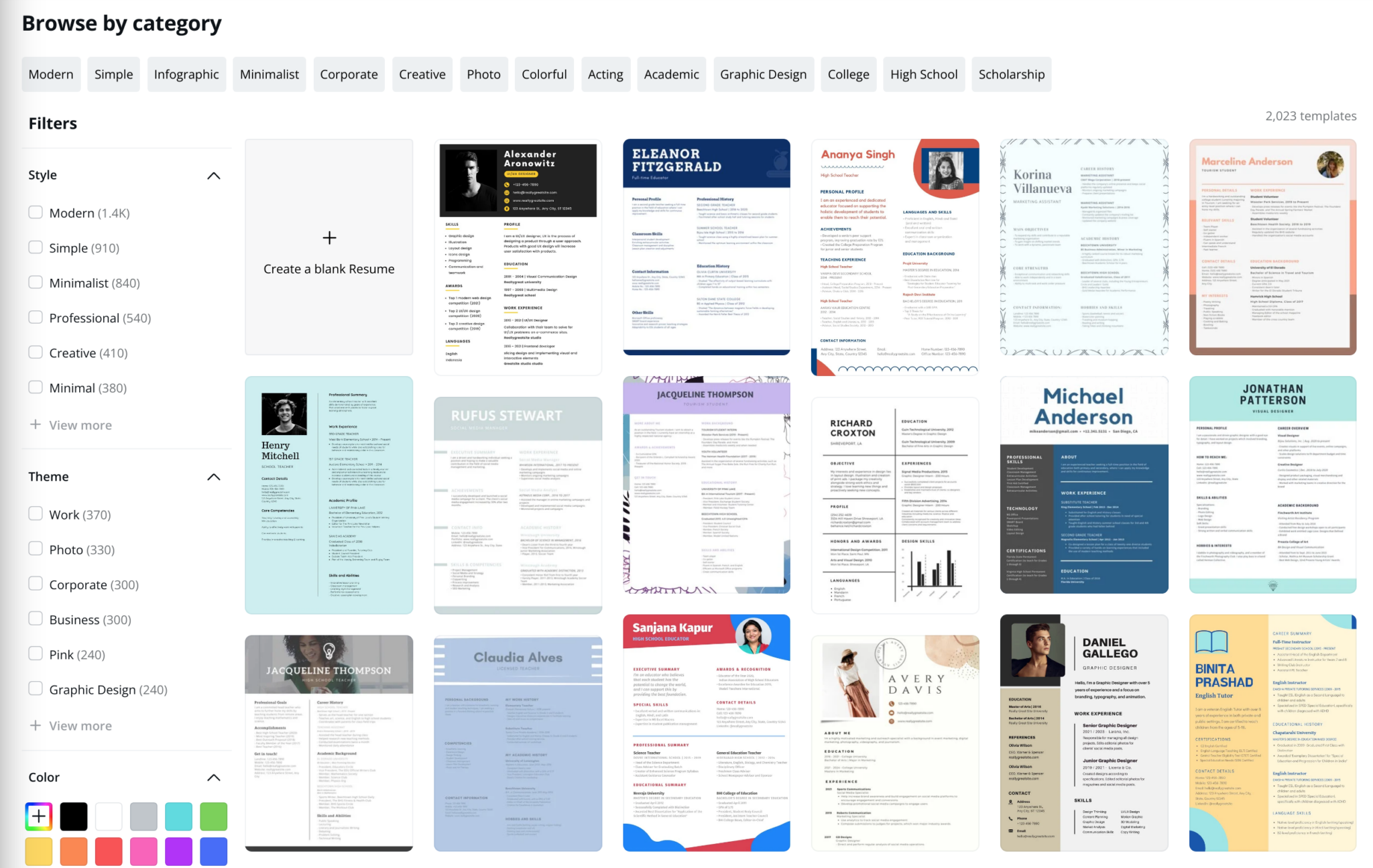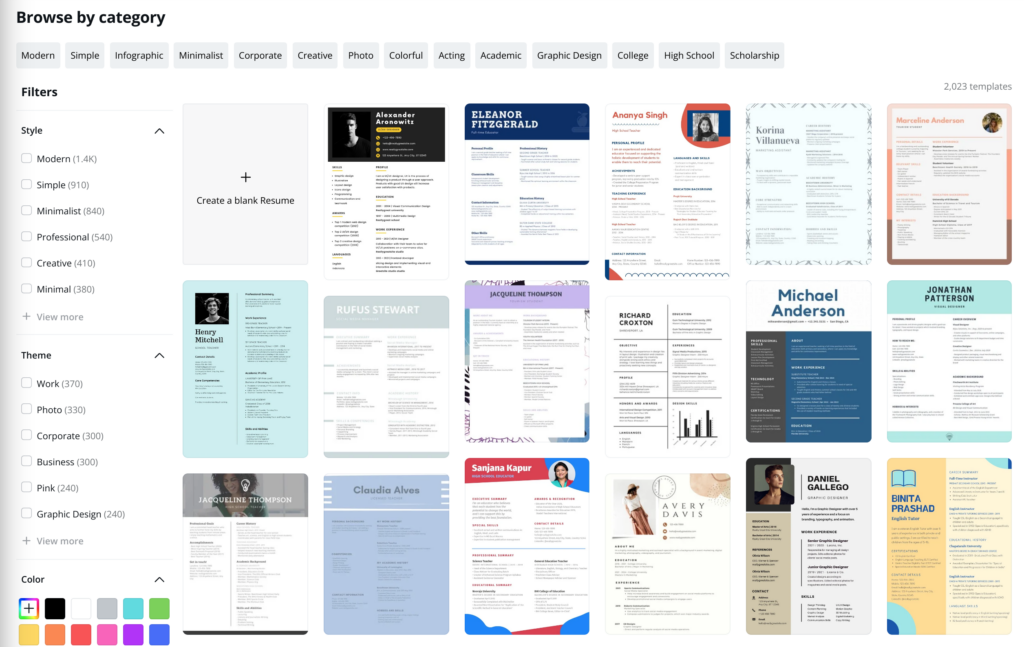 Get Social
Most teachers don't have their students posting to social media accounts, however, using the Canva templates can be a great way to design "fake" posts. These can also be used as a great "get to know you" activity.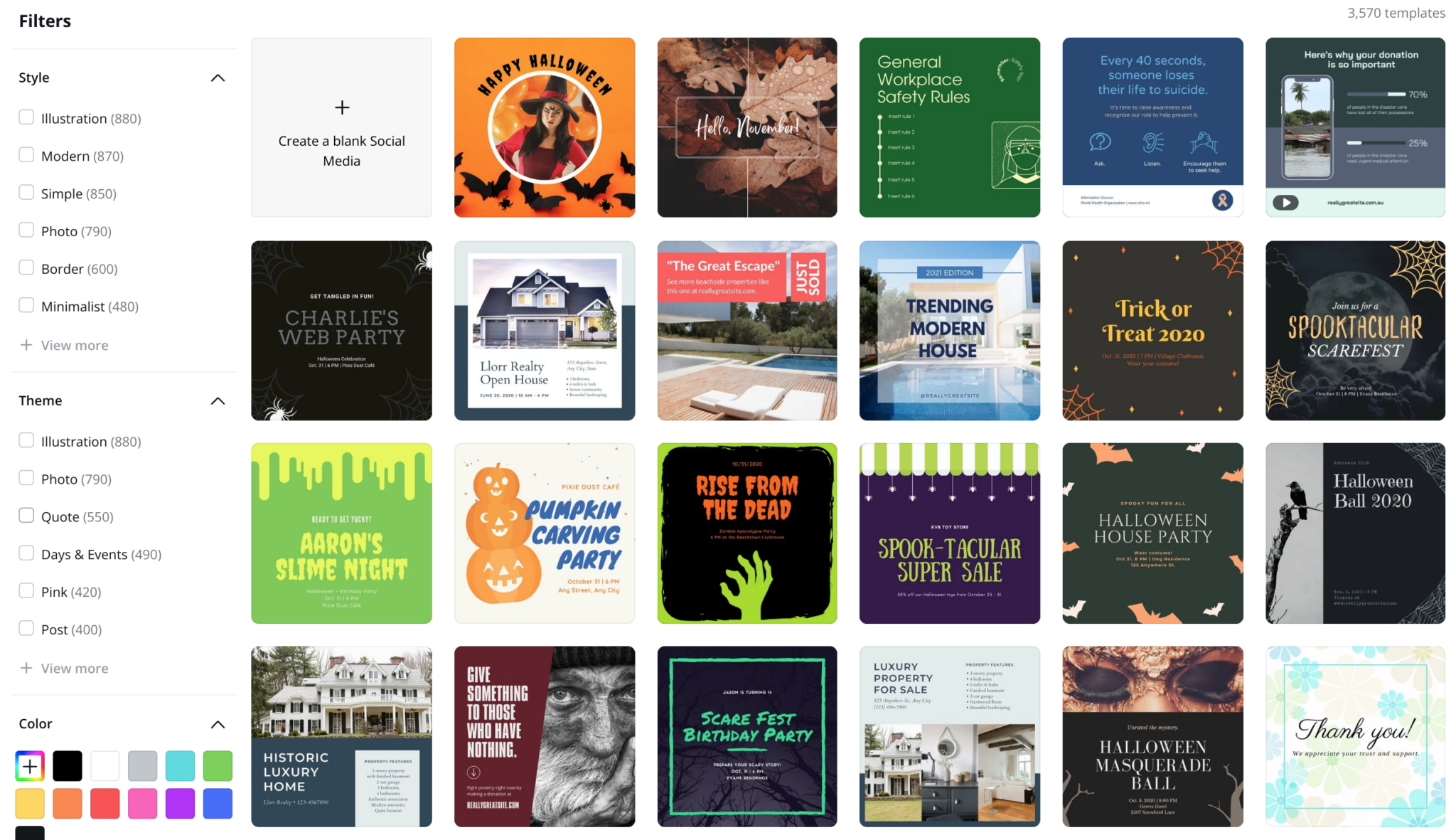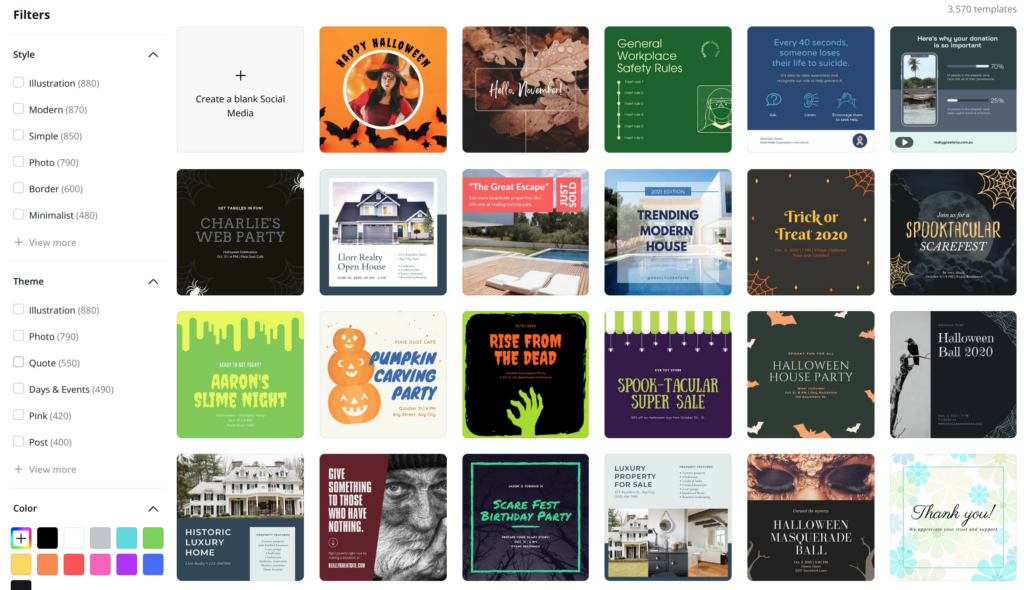 Canva also has each specific size for the personalized headers that appear in your favorite social apps, like Twitter and Facebook, or even YouTube channel art.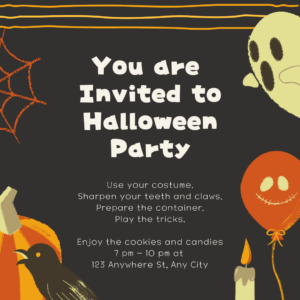 Invitations are a great way to introduce communication skills or teach this type of writing. Another great "fake" assignment to show student understanding. 
Whether you are inviting parents to Open House or students are learning the proper way to communicate through an invitation, Canva has invitation templates covered!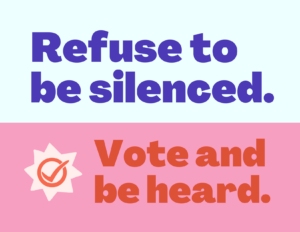 Postcards are another way to teach concise communication skills because they require such a small space to write. While this type of writing may seem archaic to most students there is great value in writing and illustrating. English teachers may use this as an assignment to have students share character elements.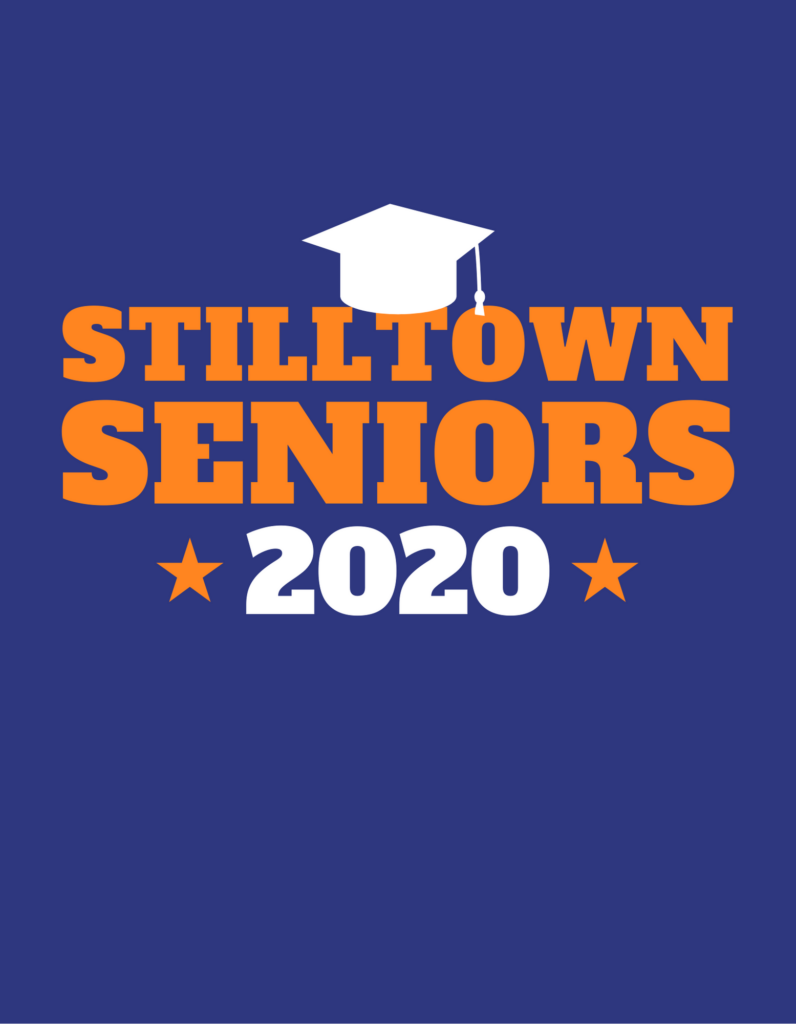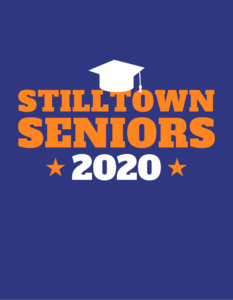 A popular need for any group, club, or sports team is a custom t-shirt. Whether they are used to show camaraderie or as a fundraiser, students may enjoy designing their own logos.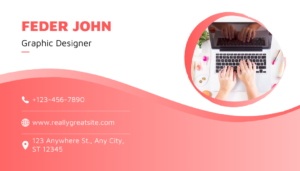 Business card templates could be helpful while discussing job skills. Students might also find these fun to make if they have a blog or website to share with family and friends. 
Part 2!
These are only a few of the possibilities found in Canva. Be sure to check out part 2 for more templates and ideas.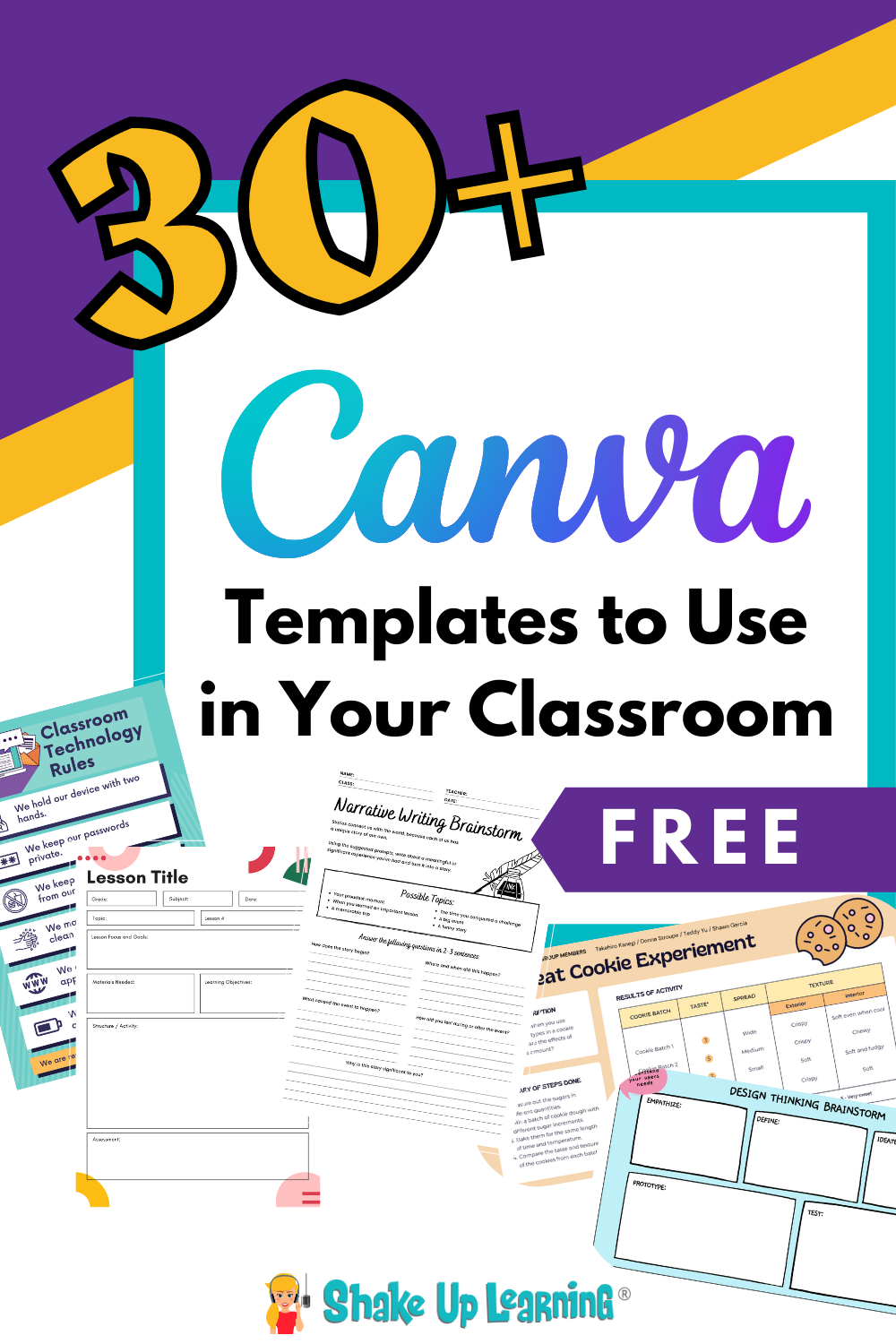 © Shake Up Learning 2023. Unauthorized use and/or duplication of this material without express and written permission from this blog's author and/or owner is strictly prohibited. Excerpts and links may be used, provided that full and clear credit is given to Kasey Bell and Shake Up Learning with appropriate and specific direction to the original content on ShakeUpLearning.com. See: Copyright Policy.