Who's ready for a little Halloween fun? Try Halloween Magnetic Poetry with Google Drawings!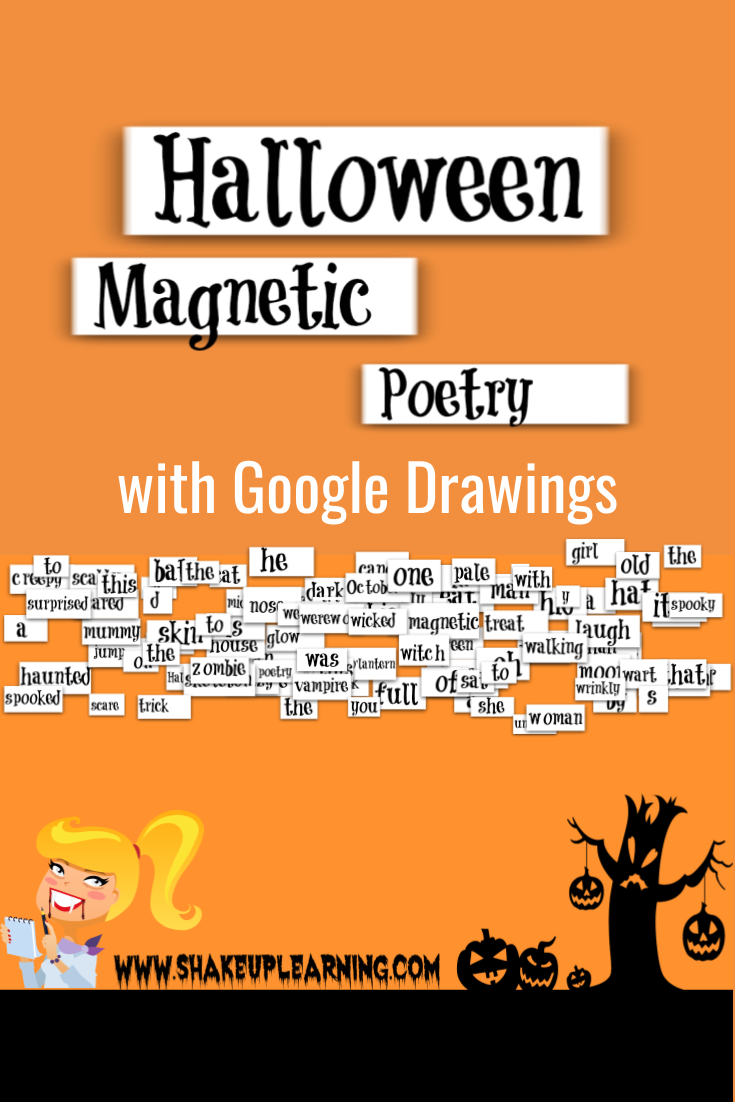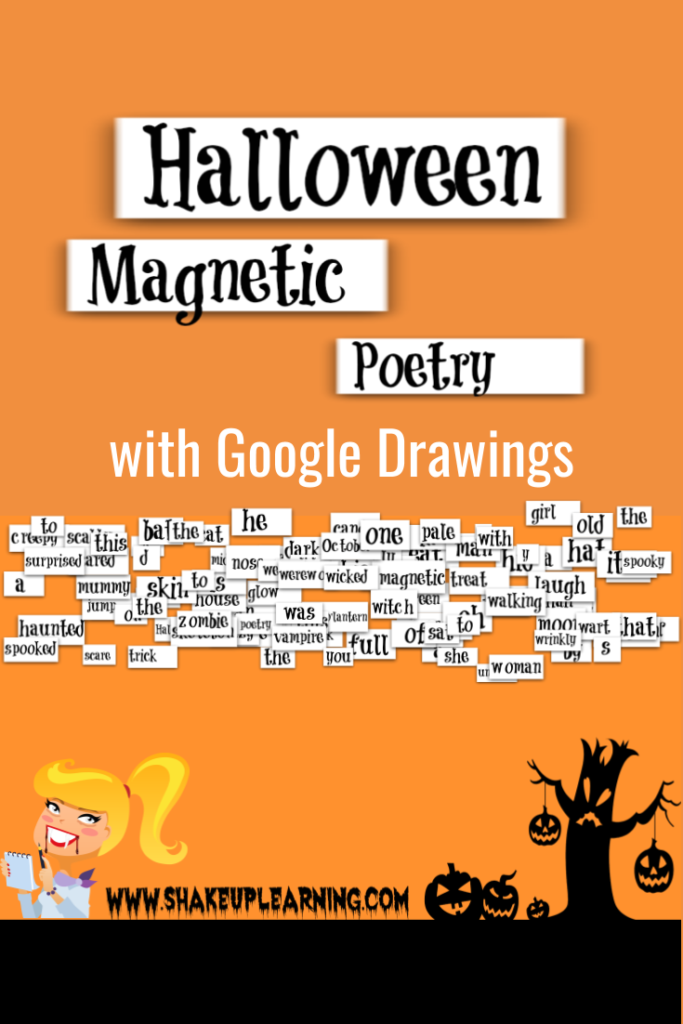 I've created a Halloween-themed magnetic poetry template with Google Drawings for you and your students.
There are nearly 100 words in this one, so adapt the words that are appropriate for your grade levels. You can use this as an independent activity, or take it a step further and make it a collaborative activity and see how the poetry evolves. You can use the "magnets" included, or even add your own text boxes to extend the activity.
(Note: The words I created are actually images and cannot be edited, but you can delete them. The images give you more of the "magnet" effect. You can add your own by creating a new text box and filling it with a white background, or right-click on the name box and copy it to use.)
To learn how to create your own, enroll in my free mini-course!
[Tweet "Halloween Magnetic Poetry with Google Drawings! "]
Get the Halloween Template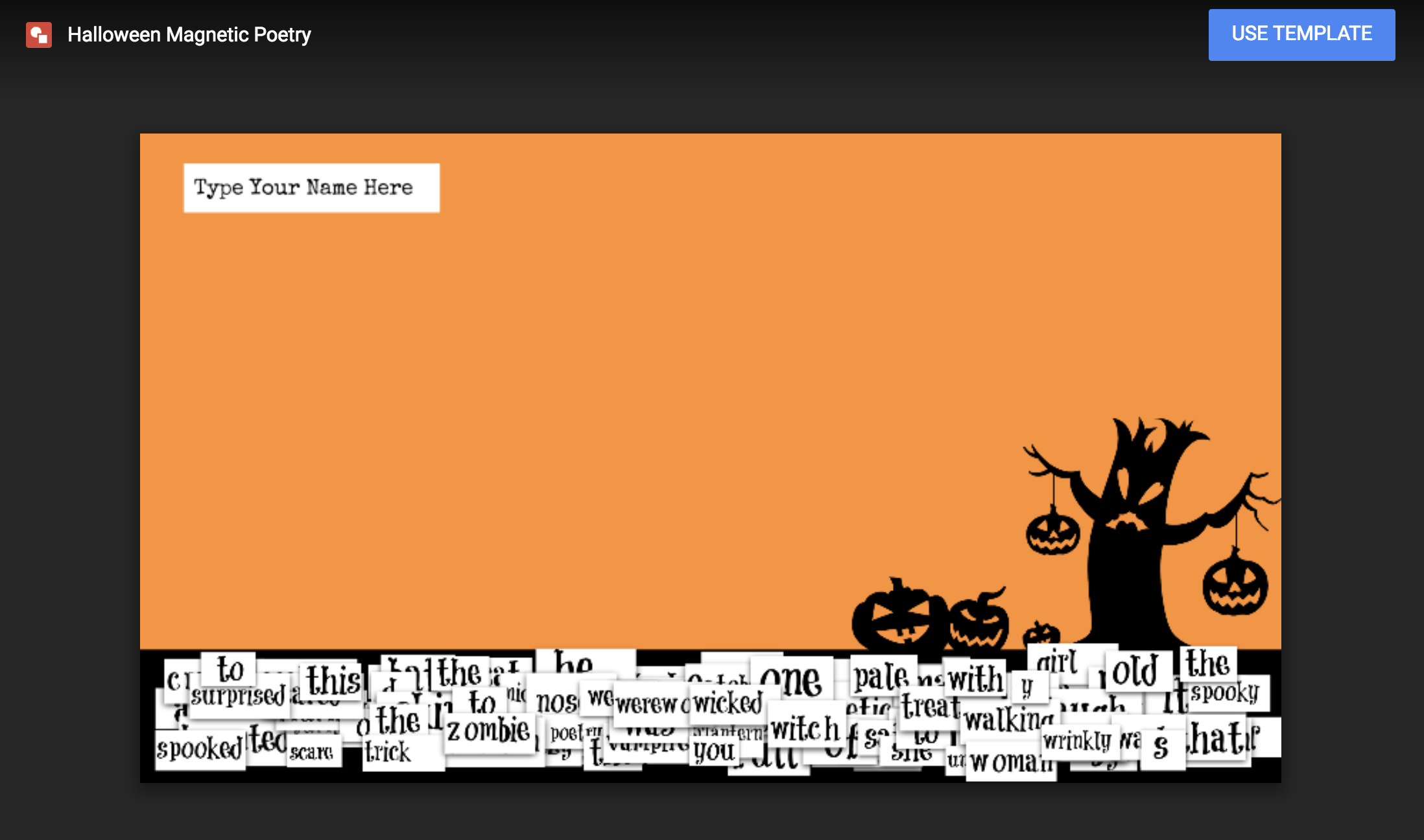 Click here to use the template | Click here to make a copy
Please make a copy of the template BEFORE assigning this to your students! 
I repeat! Please make a copy of the template BEFORE assigning this to your students!
How to Assign Templates in Google Classroom
Please share your student creations with other teachers! I've set up a public folder where you can drop the file in your grade folder. This way we can see how this is used at different grade levels and give students a place to view other student work and leave comments and feedback! CLICK HERE TO ACCESS THE FOLDER.
Make sure you protect student privacy according to the policies by your school. When in doubt, first names only!
I also love to see pics of this in action on Twitter. Use the hashtag #ShakeUpLearning!
Or, share in the comments below this post!
---
Check out the other Magnetic Poetry posts:
---
How to Create Magnetic Poetry Mini-Course
Want to learn how to make your own magnetic poetry and other types of interactive lessons?
Jump into my FREE mini-course, How to Create Magnetic Poetry with Google Slides and Drawings.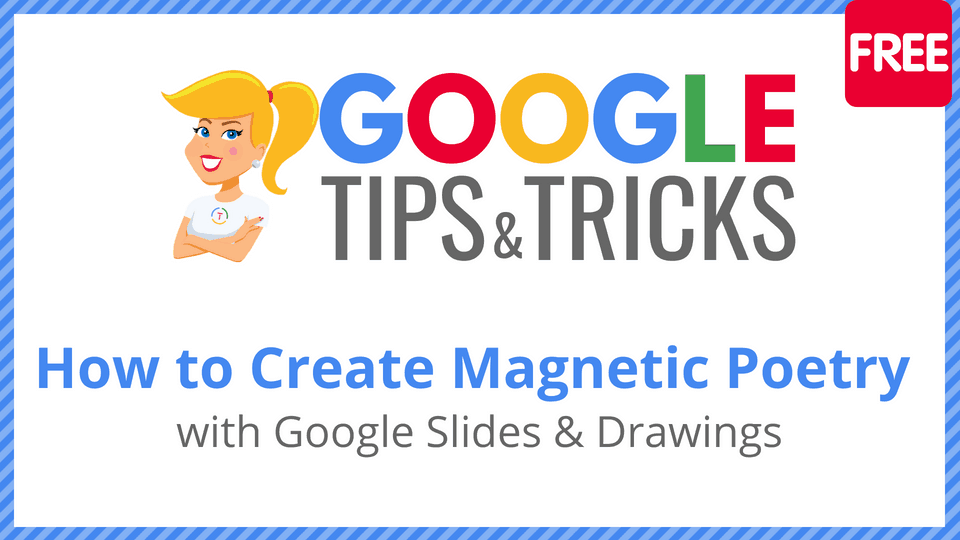 In this course, are two, quick, video-based lessons to show you how to create the background and create your own word images. All self-paced! Learn when and where you want! Easy peasy!


---
© Shake Up Learning 2022. Unauthorized use and/or duplication of this material without express and written permission from this blog's author and/or owner is strictly prohibited. Excerpts and links may be used, provided that full and clear credit is given to Kasey Bell and Shake Up Learning with appropriate and specific direction to the original content on ShakeUpLearning.com. See: Copyright Policy.