So many of us are excitedly getting ready to head back-to-school for a new year—but things might look a little different. Many of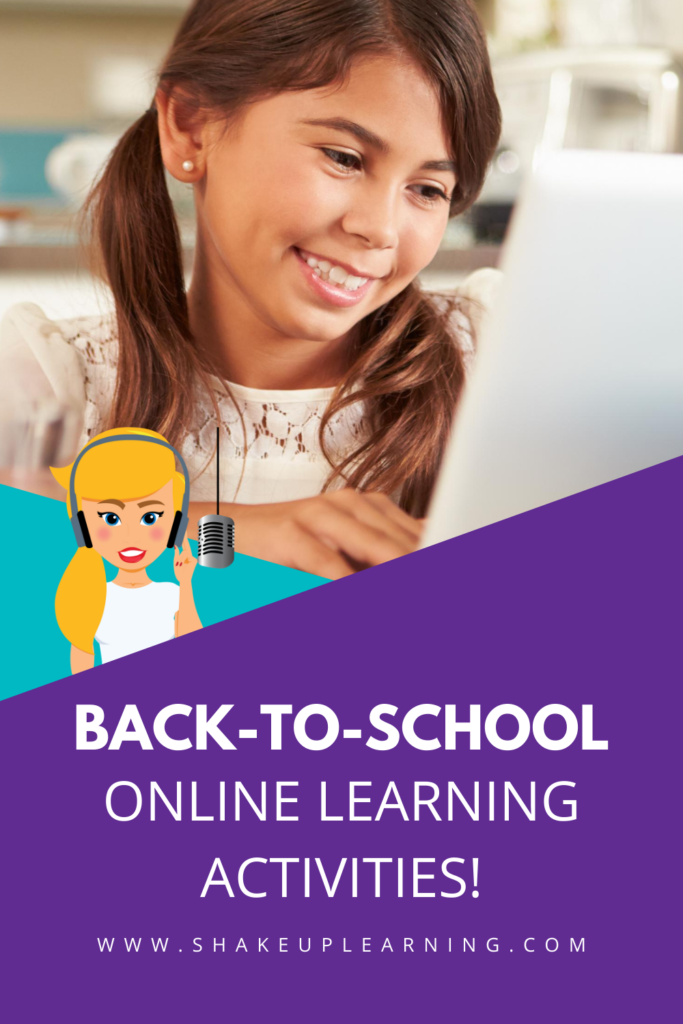 us are starting back-to-school online.
Luckily, there are ways to make your students feel connected during the back-to-school season, even if you can't be physically together in the classroom!
In today's post and episode, you'll learn 8 awesome ways to make back-to-school online fun and engaging for students.
From connecting over virtual introductions to taking a virtual classroom tour, these ideas will get your students excited and engaged with the idea of online school!
This is part 2 in our Back-to-School series! Did you miss part 1 or part 3?
Listen to this article:
Quick Tip of the Week (Google Classroom)
Did you know you can distribute assignments in Google Classroom to multiple classes all at once? It's super easy!
Watch this quick video to learn how!
8 Back-to-School Online Activities for Digital Learning
These 8 back-to-school online activities are meant to get you and your students excited for the beginning of the school year! Students might not be sure what to expect from online learning, and chances are they're a little bummed about it. Connect with students, boost engagement, and build community digitally! These activities are easy and fun. 
Meet the Teacher and Students Flipgrid
For educators who will be teaching fully remotely for the beginning of the school year, it can be a challenge to really nail community-building. That's why we have to get super creative with get-to-know-you activities online!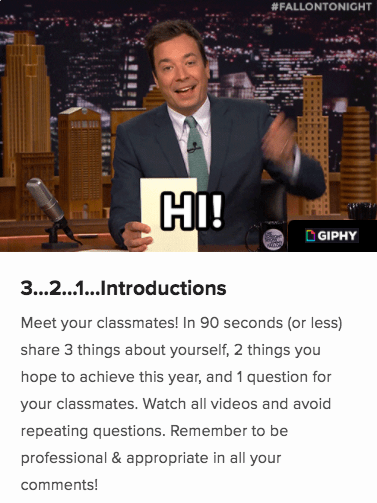 Flipgrid is the PERFECT tool for introductions. It already has an activity built in that you can assign to your students—it's called 3-2-1, Introductions! In 90 seconds or less, students will share three things about themselves, two things they want to achieve this year, and one question for their classmates. This is an awesome introductory activity that's ready-made and ready to assign to students, which saves you time! 
Pro-Tip: Flipgrid has a whole section on remote learning ideas, so if you're teaching online, browse through it to see what resonates with you! 
Make sure you're communicating with the other teachers on your team or in your grade-level. Y'all, nothing is worse for students than doing the same activities in every single class. Be engaging and creative! Consider skipping classic activities like two-truths-and-a-lie in favor of something your students haven't already done dozens of times. Video is a great tool for a more creative get-to-know your students, type of activity.  
Related: 10 Awesome Ways to Use Flipgrid in Your Classroom
Virtual Classroom Tour & Orientation
Getting to know your classroom is always a huge part of back to school season! How do we translate that into a virtual environment? One tool that comes to mind is Screencastify, a super simple screen-recording tool. It's an easy-to-use Google Chrome extension that lets you record your screen. 
Use short video recordings of your screen to point out different features.
Here are some ideas: 
Where is the teacher's website? 

Where do I go to find my assignments? 

Where can I find help? 

Where can I find resources? 

Where is my weekly checklist located? 
Add all of this into your back-to-school online orientation! 

Create an App with SlidesMania
SlidesMania is one of my favorite tools. They've created a free template where you can actually create a phone app within Google Slides! It's not actually an app you download from an app store, but mimics the way an app works on the phone, allowing you to create a classroom hub.
You can create an app with lessons on where to go for help, where checklists are, and more of those questions students will have about back-to-school. This is so easy to create, but SO engaging for students! 
Basically, each question will have its own page or link on the app's home screen. It's a powerful way to connect with students and direct their attention to what's important! 
Bonus: Slidesmania even has a ready-made template you can customize. You'll have an awesome classroom app you can always refer parents and students to as questions pop up! 
Virtual Classroom Introductions
Creating a Bitmoji classroom is one of the most POPULAR ideas for back-to-school online activities this year. You can do this in Google Slides, but in lots of different places too! Basically, you mimic a classroom environment, but in the world of Bitmoji—so cute! 
Hello Teacher Lady has some awesome recommendations for how to create this in an engaging way. You can even put a little Bitmoji TV in the scene and embed a video into the screen—how cool is that? There are so many ways to use this throughout the year to engage students, so try it out! You can also teach your students to do this and have them do different assignments with it throughout the year (while learning Google skills—score!) 
Get in the Spirit with Virtual Locker Decorations
Try decorating a virtual locker in Google Slides. This is one of the cutest back-to-school online ideas, and it came from Brandon Sigman in the Shake Up Learning Community Facebook group.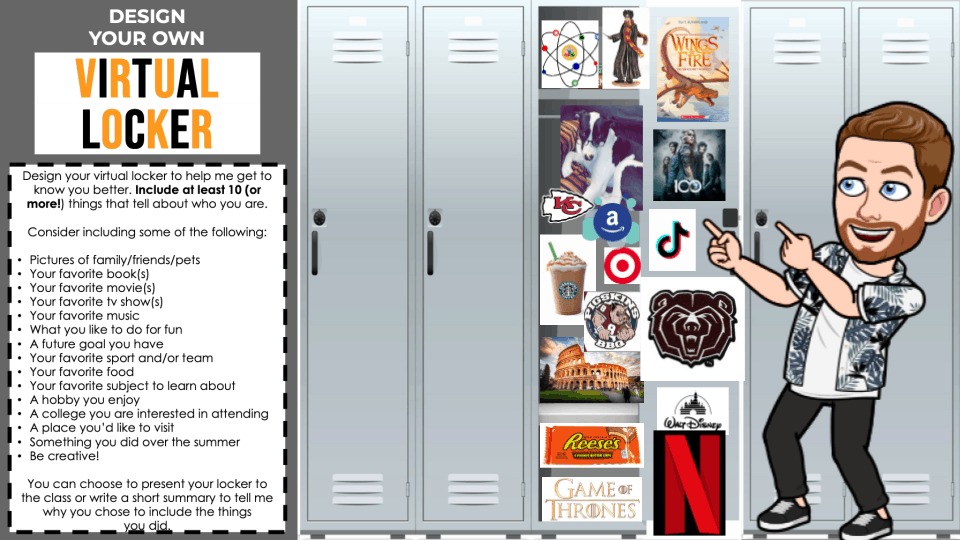 Use Brandon's Virtual Locker Template in Google Slides
Set up a slide with a blank set of lockers for students to decorate! Especially in the secondary world, lockers are one of the most exciting (and underrated) parts of school. Students love to decorate their lockers, and what they choose actually helps you get to know who they are! This is such a fun idea to get your students creating and communicating. You can even create your own as an example, and it'll serve as another way for students to get to know YOU! 
Do Some Emoji Writing
Have you ever tried Emoji Writing? Emojis are everywhere right now. They represent moods and feelings, so they're a great social-emotional check-in! Have students choose one or a few emojis to reflect on how they feel. Get more specific by asking students questions like: 
How do you feel about online learning? 

Are you nervous about learning digitally?

Are you scared you're going to make a mistake with technology? 

Are you worried about time management on your own and forgetting something? 
You can also let students write a whole story with emojis. You might just need them to explain it in words after! Dive into this creative and engaging activity. It's easy to translate for whatever grade level you teach. Go beyond the back-to-school season and use this activity as a periodic check-in for students, especially during remote learning. 
Create "About Me" or "About My Summer" Comic Strips
Another alternative to classic "about me" activities is comic strips! Creating a comic strip in Google Slides, Drawing, or even Canva is a great way to share things like: 
About yourself

About your summer

What you're super excited for this year. 
Canva has ready-to-go comic strip templates. If you want students to log in and edit within Canva, you'll need an account login they can use. But otherwise, you can grab the background from there yourself and just add it to Google Slides for students to edit.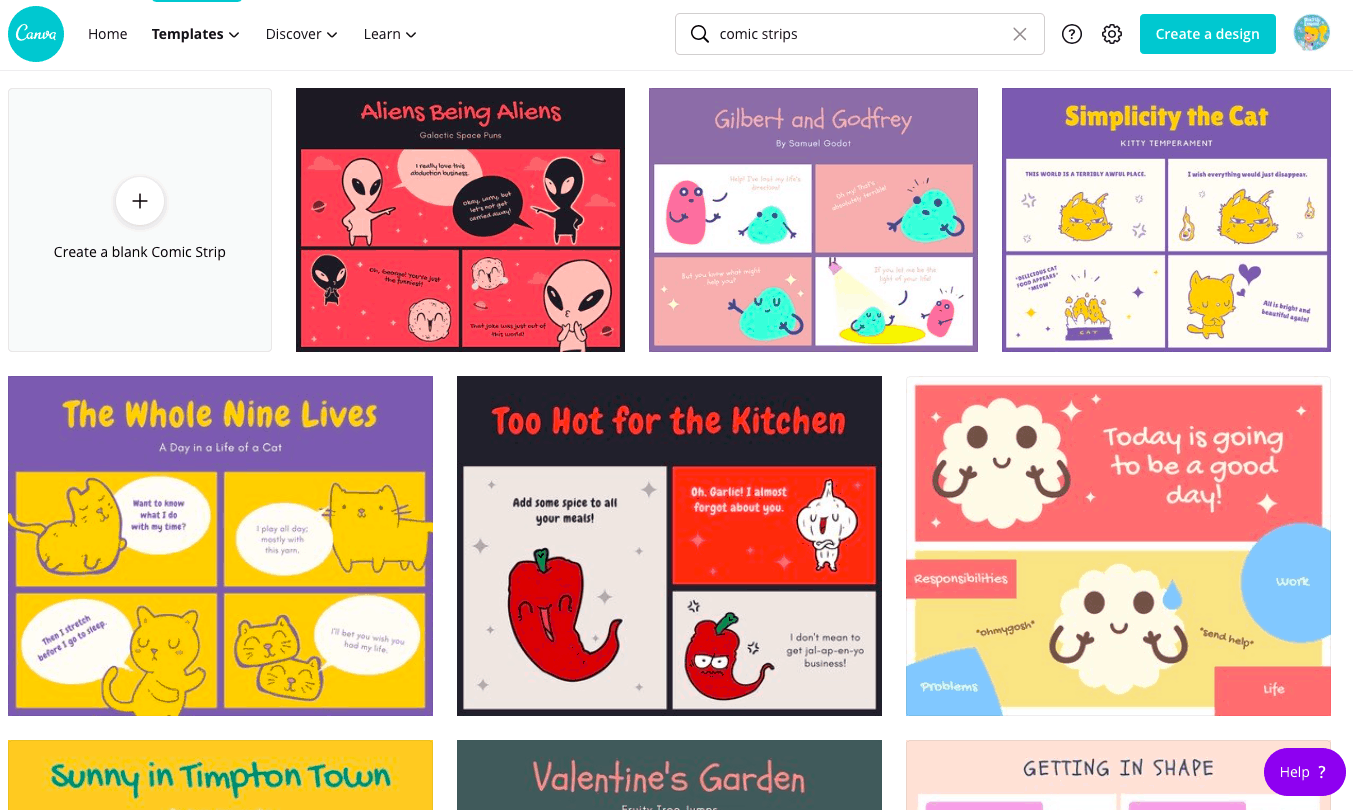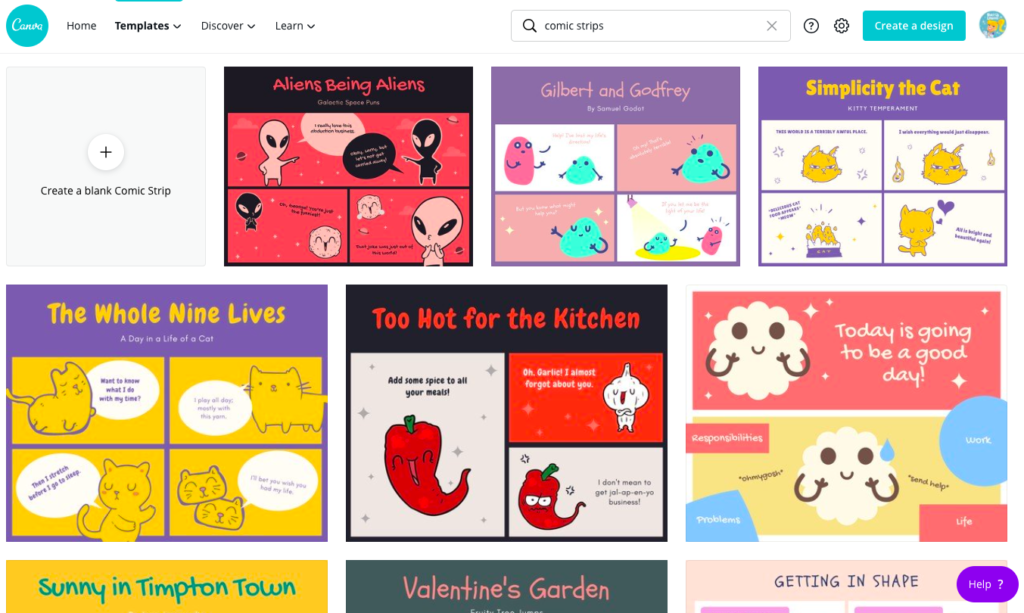 Guide this activity with some "must-include" details and a rubric. The great thing about a comic strip is how concise you have to be with the space you have. 
Create a Unique Zoom Background Using Canva
Canva has custom backgrounds for video calls, like Zoom and Google Meet. How fun is that? If you have access to Canva for your students, this can actually be a cool back-to-school activity. If not, you can have them do it in Slides! This is fun and also a way to provide some privacy for your students who might not want to show off their space at home.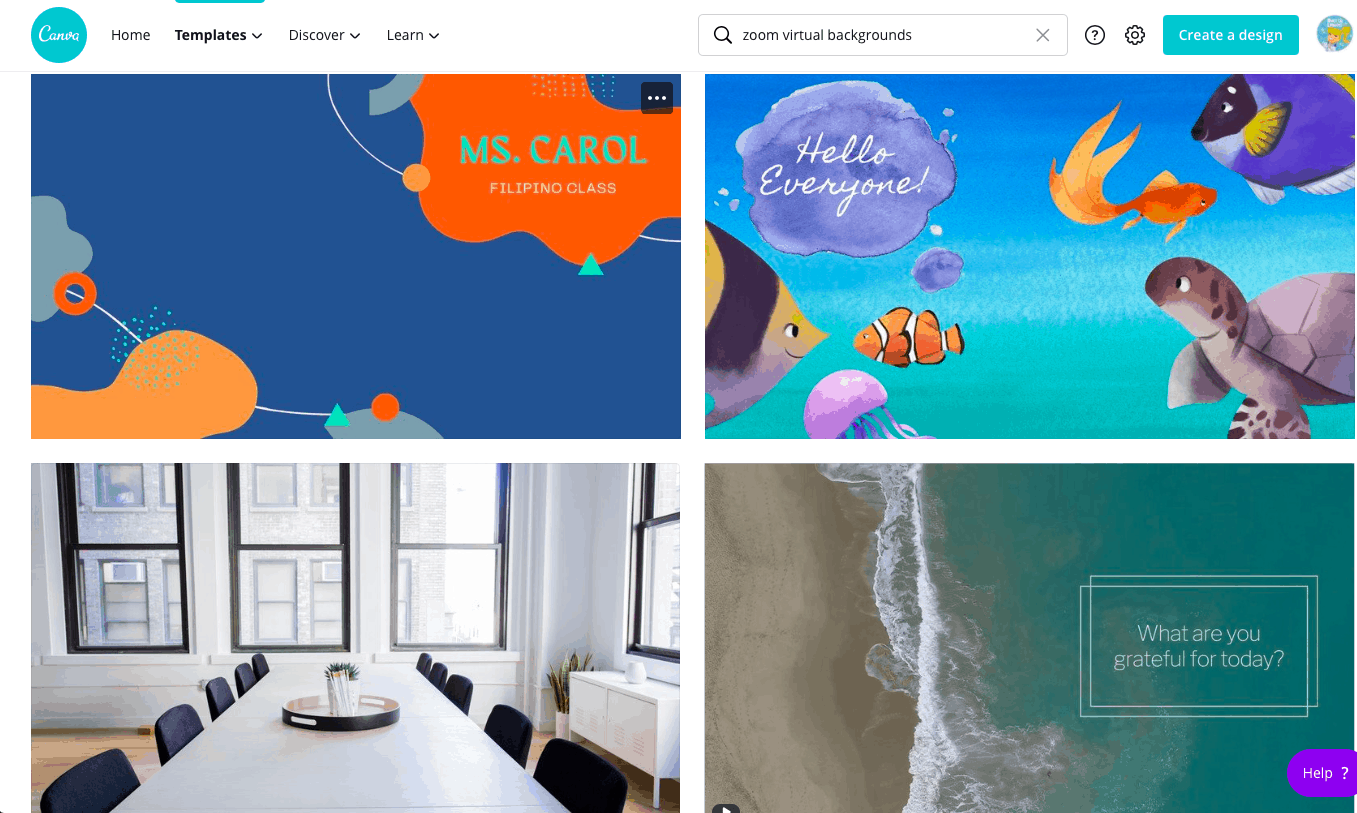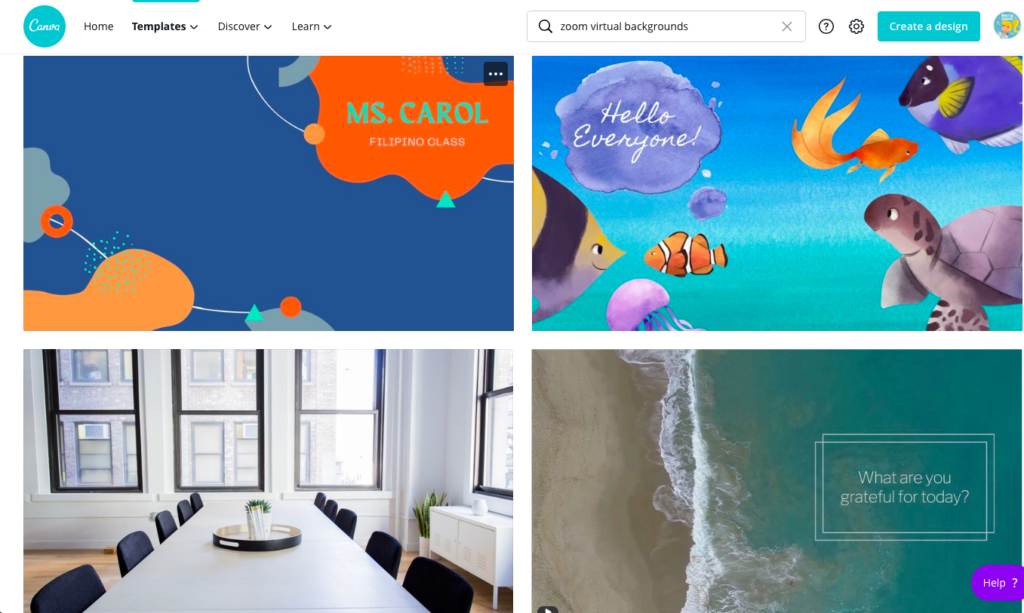 I hope these engaging back-to-school online ideas help you get to know your students and build a fun classroom environment digitally! What are you planning to engage students this year remotely?
Podcast Question of the Week
---
What are your favorite Back-to-School activities? Please share in the comments below.
© Shake Up Learning 2023. Unauthorized use and/or duplication of this material without express and written permission from this blog's author and/or owner is strictly prohibited. Excerpts and links may be used, provided that full and clear credit is given to Kasey Bell and Shake Up Learning with appropriate and specific direction to the original content on ShakeUpLearning.com. See: Copyright Policy.