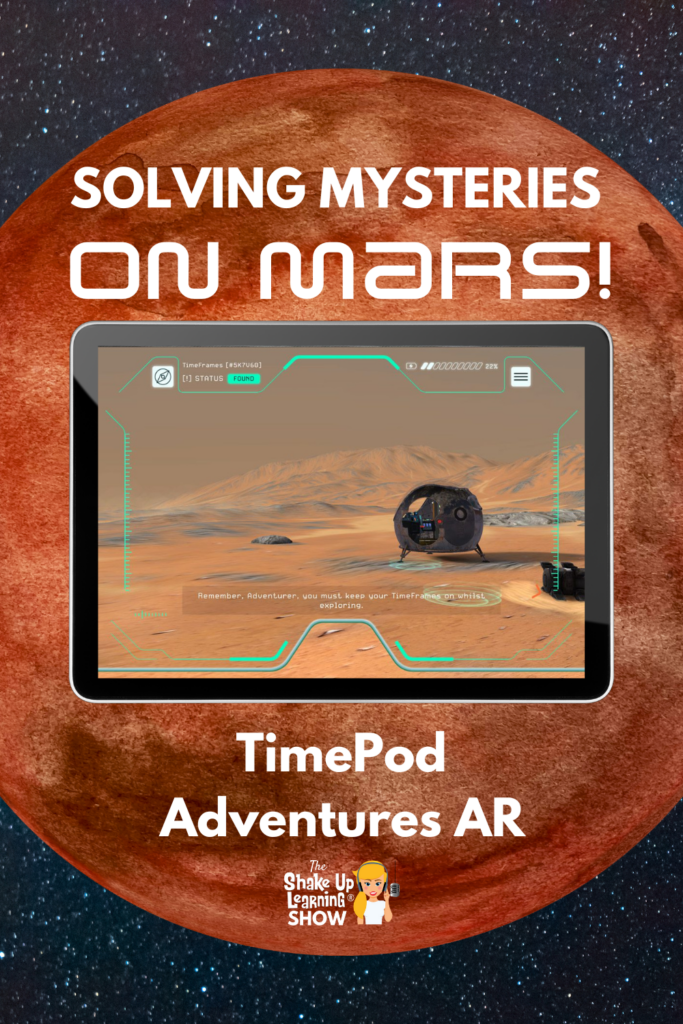 In this episode, Kasey chats with Immersive Content Director Phil Birchinall from Discovery Education.
Phil shares the TimePod Adventures AR app, where students can virtually journey through time and space to Mars while solving challenges ranging from "fixing" their TimePod to discovering water on the planet.
This is a super cool app that encourages problem-based learning and STEM skills for students.
I wish this app had been around when I was a kid!
Listen to this article.
To inspire tomorrow's brightest minds, educators need today's best tools. Introducing Verizon Innovative Learning HQ, an easy-to-use, free online portal that empowers K-12 educators to bring new ways of learning into the classroom. The site offers tools for all educators regardless of the technology available to them, including hundreds of free standards-based ready-to-teach lesson plans, immersive educational experiences, and professional development courses to help educators learn new skills, feel more confident with technology integration, and have the opportunity to earn research-backed micro-credentials. FREE. This back-to-school season, new curricula are available from partners including Discovery Education, McGraw Hill, and NYU. Also, new professional development courses and lesson plans focused on esports and game design. It's all part of Verizon's commitment to help close the digital divide. Start your journey at verizon.com/shakeup.
Solving Mysteries on Mars: TimePod AR
Welcome to Mars, y'all!
During my chat about TimePod with Phil, I felt like I was back in fourth grade–geeking out over Space Camp and everything space-related.
This is some seriously cool stuff!
It's World Space Week!
Did you know? The United Nations General Assembly declared October 4th-10th World Space Week, an international celebration of science and technology.
Every year, space agencies, companies, museums, schools, and more hold space education and outreach events to commemorate World Space Week.
Using the power of AR/VR and immersive technology, teachers have the ability to bring space to life for their students.
What is TimePod Adventures?
TimePod Adventures is an augmented reality mobile app available on iOS and Android devices.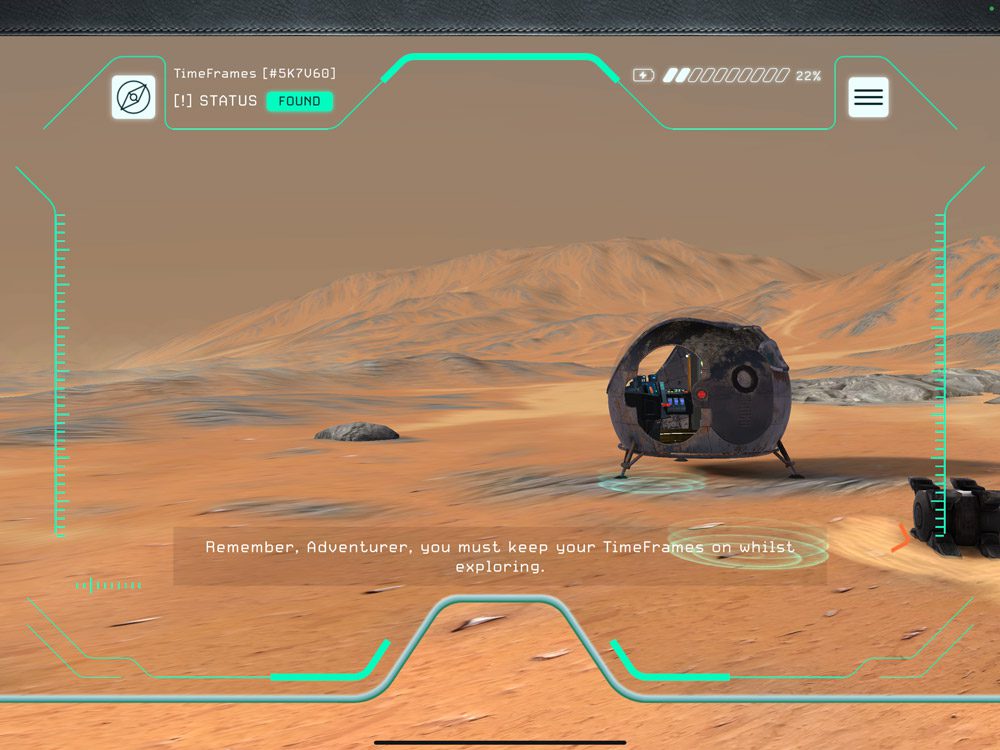 "Take the TimePod on a journey across time and space to Mars in 2024 to help solve a series of crises as Earth begins its full colonization of the red planet. You will be helped along by ADA (Autonomous Digital Assistant), who has traveled with the TimePod across millennia. As you encounter challenges, invite your friends to help you and even remotely control the TimePod wherever they are. Episode 1-Intro Sequence will get you familiarized with the TimePod, TimeFrames and ADA, as you fix the TimePod and arrive on Mars! In Episode 2-Water students will work to discover water on the planet. Students will work through questions to help them think through how to best utilize and secure water on Mars.
TimePod Adventures is an Augmented Reality app with multiplayer elements allowing multiple users to take part wherever they are through a browser."
But wait, there's more!
TimePod is part of Verizon Innovative Learning HQ, and you can access free lesson ideas and much more through their free, online portal.
*Related: Inspiring Students with AR All Year Long 

Through TimePod app created in partnership with Discovery Education and Verizon, students are able to virtually journey through time and space to Mars while solving challenges ranging from "fixing" their TimePod to discovering water on the planet.
Subjects: math, science, engineering
Age group: K-12
Technology needed: iPhone or iPad
The app leverages augmented reality and encourages design thinking and STEM learning to engage students in both space and future STEM careers.
Lessons for the app are accessible for free via Verizon Innovative Learning HQ.


Here are 5 TimePod Lessons to try (elementary, middle, and high school).
What do you think? Are you excited to take your students to Mars?
*Related: 10 AR Math Lessons You Need to See
About Phil Birchinall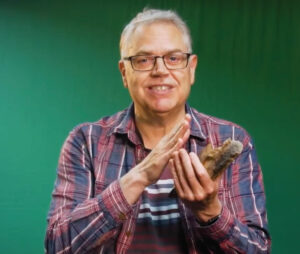 Twitter: @philbirchinall
Location: East Cheshire, United Kingdom 
Title: Senior Director, Immersive Content @ Discovery Education
Phil has been an educator and award-winning EdTech innovation leader for over 30 years, creating and delivering high-impact content into the classroom. In 2022, he was named one of the pioneers of immersive learning and has led regional and national education and innovation initiatives in the UK and globally. Phil was a co-founder of the award-winning immersive company Inspyro, which was acquired by Discovery Education in 2019.
© Shake Up Learning 2023. Unauthorized use and/or duplication of this material without express and written permission from this blog's author and/or owner is strictly prohibited. Excerpts and links may be used, provided that full and clear credit is given to Kasey Bell and Shake Up Learning with appropriate and specific direction to the original content on ShakeUpLearning.com. See: Copyright Policy.