Bring Google Expeditions and Virtual Reality into Your Classroom – Part 1
*This post is sponsored by Samsung. All thoughts and opinions are my own.*
---
You've heard the hype, but are you ready to bring virtual reality or VR to your classroom? Getting started with Google Expeditions and virtual reality can sound complicated, so I've decided to break it down for you in this article. Let's cover the basics so that you can prepare to bring virtual reality into your classroom. This post is part one is a new series to help you learn more about virtual reality and how to bring Google Expeditions into your classroom.
---
---
---
[Tweet "Getting Started with Virtual Reality and #GoogleExpeditions @SamsungEdu"]
---
What is Virtual Reality?
Just in case you are still trying to figure out what VR is, let's define it. Merriam-Webster defines virtual reality as "an artificial environment which is experienced through sensory stimuli (as sights and sounds) provided by a computer and in which one's actions partially determine what happens in the environment"…eh? So what does that mean? Basically, virtual reality uses a computing device to simulate and immerse you in a virtual environment. Virtual reality is NOT the same as augmented reality, but we can talk about that one later. Watch the video below get a better understanding of virtual reality, or what is often referred to now as VR.
---
Is Virtual Reality Ready for the Classroom?
In a post on the Samsung Insights blog, you will find the infographic below: Is Virtual Reality Ready for the Classroom? This infographic displays the results of a survey commissioned by Samsung to see if teachers were ready and receptive to virtual reality in the classroom.
[Tweet "Is Virtual Reality Ready for the Classroom? [infographic] @SamsungEdu"]
What do you think? Do you agree with the survey results? Are you ready to embrace virtual reality? Please feel free to leave your comments below this post.
---
What is Google Expeditions?
Google Expeditions is a unique initiative from Google designed to bring educational virtual reality experiences into the K12 classrooms. "
Google Expeditions
 enable teachers to bring students on virtual trips to places like museums, underwater, and outer space. 
Expeditions
 are collections of linked virtual reality (VR) content and supporting materials that can be used alongside existing curriculum. These trips are collections of virtual reality panoramas — 360° panoramas and 3D images — annotated with details, points of interest, and questions that make them easy to integrate into curriculum already used in schools. Google is working with a number of partners, including: WNET, PBS, Houghton Mifflin Harcourt, the American Museum of Natural History, the Planetary Society, David Attenborough with production company Alchemy VR and many of the 
Google Cultural Institute
 museum partners to create custom educational content that spans the universe."
[Tweet "What is Google Expeditions? #googleedu"]
---
---
---
Get the Google Expeditions App
---
What is Google Cardboard?
Google Cardboard
is a virtual reality viewer, made of cardboard to make it affordable and accessible. To get a taste of Google Cardboard and virtual reality, try the Google Cardboard app.
Google Cardboard is just one option when it comes to virtual reality viewers. I will go more in-depth on viewers in another post, but below are a few options to get you started:
---
This post is part one is a new series to help you learn more about virtual reality and how to bring Google Expeditions into your classroom.
---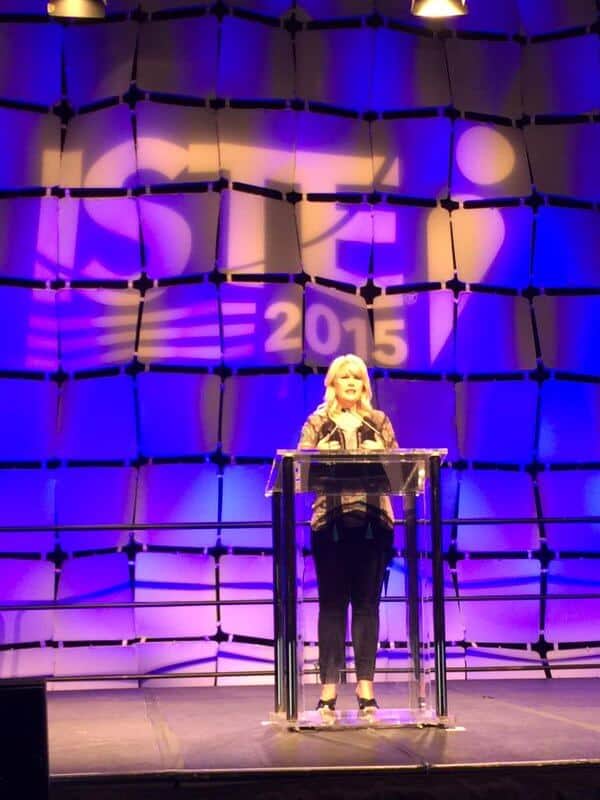 Want to Shake Things Up in Your School or District? Bring Kasey Bell and Shake Up Learning to You!
Ready to shake things up in your school or at your event? Email me at 
Kasey[at]ShakeUpLearning.com
, or submit this 
PD request form
 to bring Shake Up Learning to your 2016 event.
---
Below are just a few of the keynote presentations and workshops that I deliver across the globe:
Change is the New Black: Embrace the Digital Learning Revolution (keynote)
Geeking Out Over Google Classroom
How to Get Google Certified!
Transform the Learning with Google Expeditions and Virtual Reality
Interactive Learning with Google Drawings
G Suite for Administrators
Digital Differentiation with G Suite
and many more!
---
Testimonials
Here is what others have said about Kasey Bell's presentations:
"Thank YOU for an outstanding presentation this morning. I received so many wonderful comments about your keynote at our conference. These attendees didn't just say they "liked" it; they each offered a specific point from your presentation to share with me that impacted their thinking about "change" or the integration of technology & instruction. Now that's an effective presentation!" – Jane McKinney
---
"Great session. Loved the 'treasures' theme throughout. Great, quick overview of tools and classroom applications for Google Apps." – Chad Kafka
---
"If you are attending a conference, follow these steps:
1. Search by presenter.
2. Find Kasey Bell.
3. Put all her sessions on your schedule!
You will learn so much and have a great time doing it!" – Stacy Menifee
---
"Best session I went to…..So much wonderful information and every bit of it useful!" – Luanne Rowland
---
© Shake Up Learning 2023. Unauthorized use and/or duplication of this material without express and written permission from this blog's author and/or owner is strictly prohibited. Excerpts and links may be used, provided that full and clear credit is given to Kasey Bell and Shake Up Learning with appropriate and specific direction to the original content on ShakeUpLearning.com. See: Copyright Policy.