Who's ready to Shake Up Learning? I am!
That's not just the name of this blog.
It is my mission.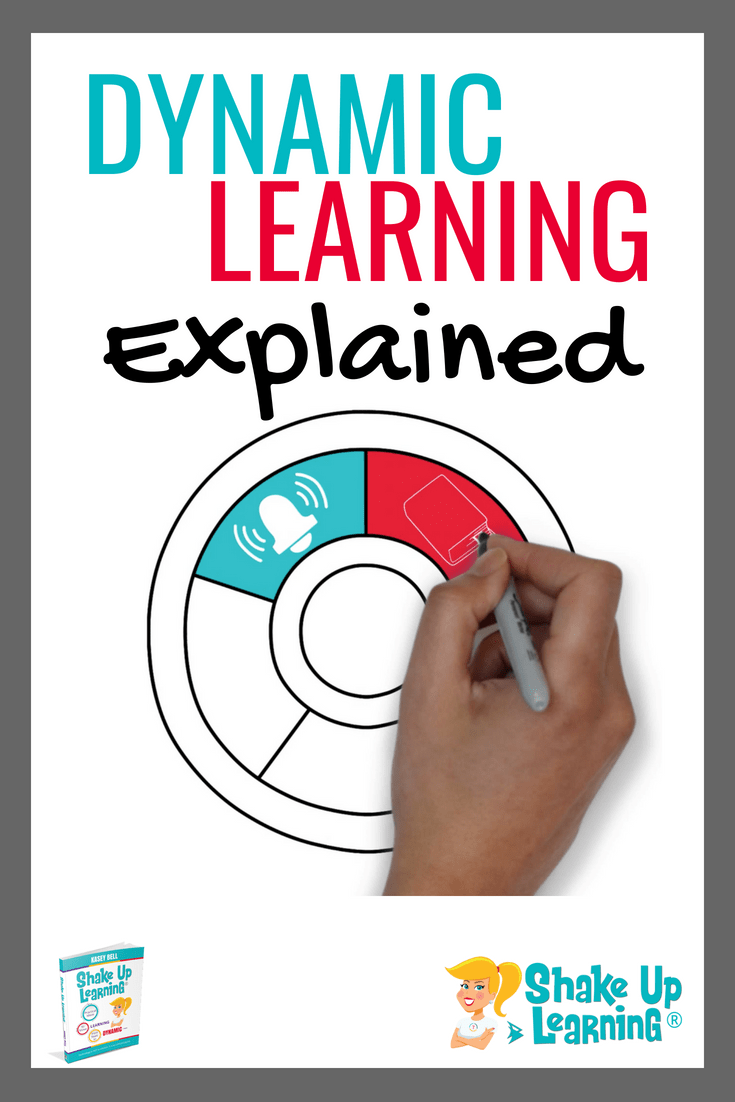 When I decided to write a book, a knew I wanted it to be practical, but I also wanted to help push the boundaries of the traditional classroom.
That's why I developed The Dynamic Learning Framework.
The Dynamic Learning Framework is simple enough to get even the most technophobic teachers on board, but with room to grow, deepen and help even the most tech-savvy users bring more meaning to their classrooms.
I don't consider Dynamic Learning, in and of itself, something new. But it is a new way to frame meaningful technology integration that goes BEYOND what was previously possible.
It's a way to put it all together.
With a focus on learning outcomes, not on technology, we can use digital tools as an opportunity to do things differently, prepare students for the future, and yes, Shake Up Learning!
The Dynamic Learning Framework for Teachers by Kasey Bell (Whiteboard Animation)
Watch The Dynamic Learning Framework come to life in this engaging whiteboard animation video.
The Dynamic Learning Framework for Teachers (infographic and FREE Download)
Below is the infographic I designed to help explain the framework. With the Dynamic Learning Model at the center, you can see the heart of this model is all about learning, not about technology.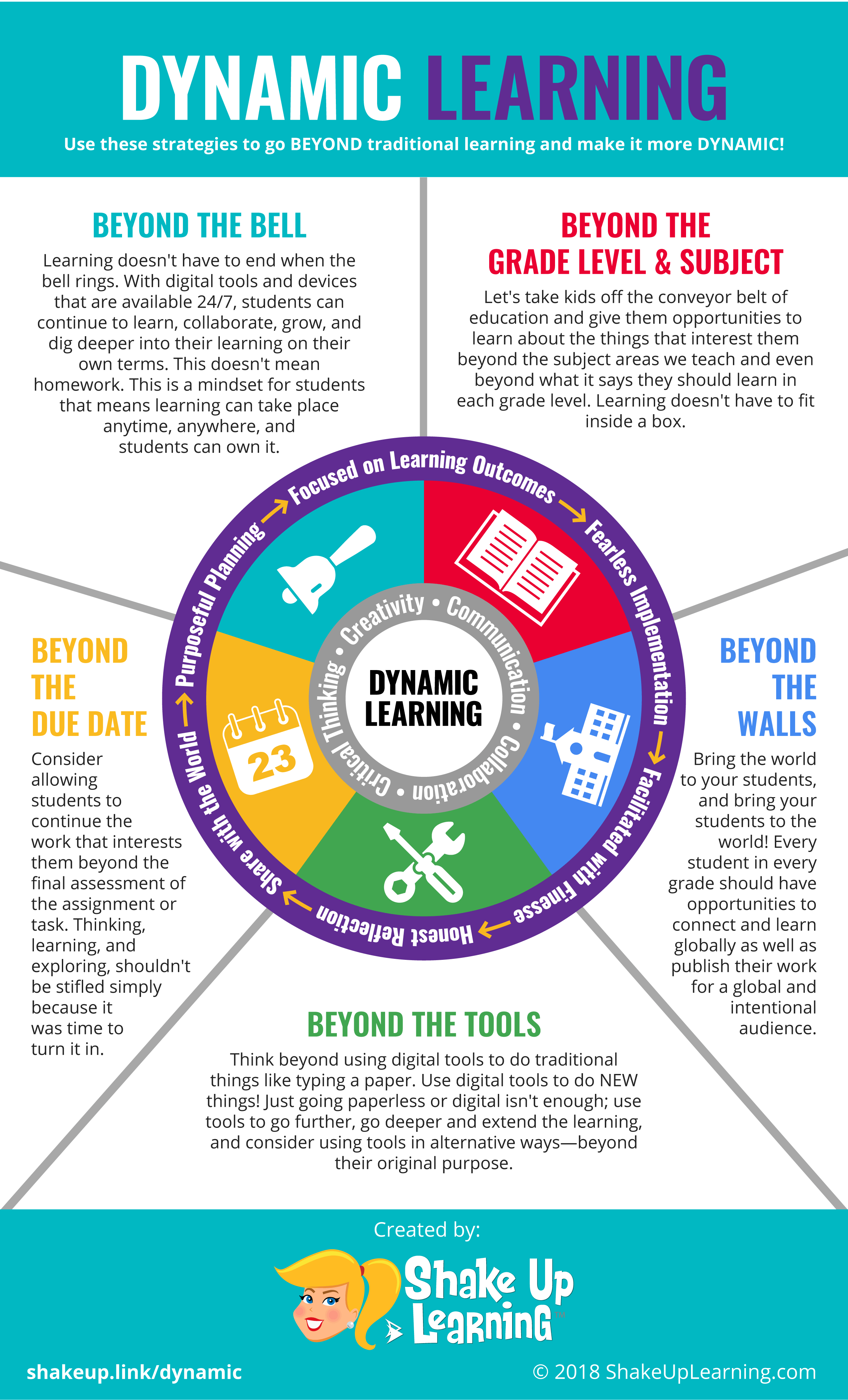 Download a PDF version of The Dynamic Learning Framework
---
---
Learn More About Dynamic Learning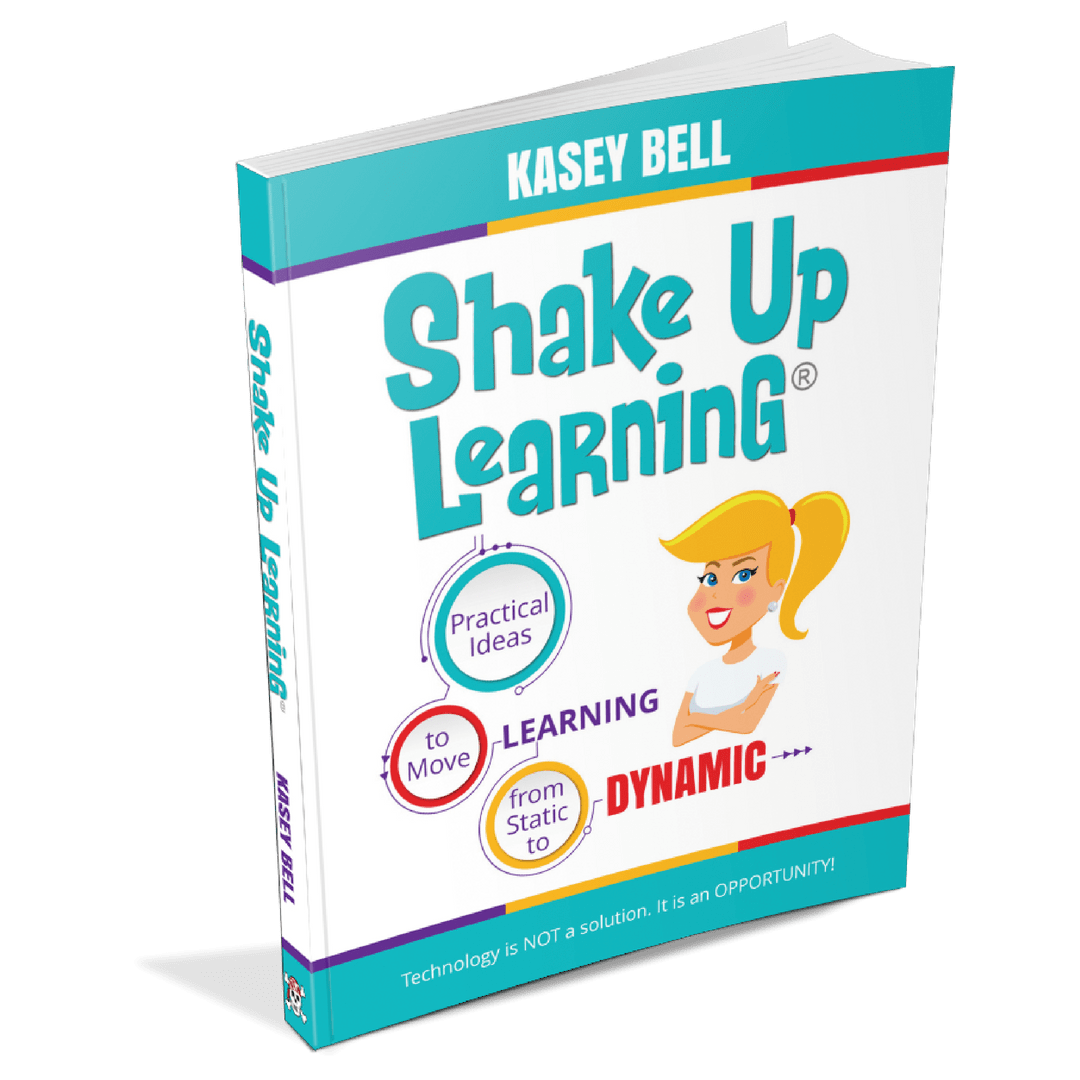 Dynamic Learning is at the heart of my book, Shake Up Learning: Practical Ideas to Move Learning From Static to Dynamic.
Consider this your guide to classroom transformation.
This isn't a book about technology, Google, silver bullets, or pie-in-the-sky thinking. This is a book about LEARNING!
In this three-part book, you will explore
WHY it's time to Shake Up Learning,
WHAT changes we can make in our classrooms to support dynamic learning experiences, and
HOW to plan meaningful lessons for your classroom.
Shake Up Learning is a powerful guide and planning tool to help educators at all grade levels make the most of technology.
---
© Shake Up Learning 2023. Unauthorized use and/or duplication of this material without express and written permission from this blog's author and/or owner is strictly prohibited. Excerpts and links may be used, provided that full and clear credit is given to Kasey Bell and Shake Up Learning with appropriate and specific direction to the original content on ShakeUpLearning.com. See: Copyright Policy.
Shake Up Learning QUICKSTART GUIDE
Join the email list to get the latest information about the Shake Up Learning Book AND Get the FREE 20-Page Quickstart Guide that will help you Shake Up Learning in your classroom this year!