Dynamic Learning Blog Posts and Resources
I've been sharing a lot about Dynamic Learning, what it is, how to support it, and how to break some bad habits in order to bring learning to life. This page is a curation of the Dynamic Learning Resources.
Related Posts:
Dynamic Learning v. Static Learning (DO THIS, NOT THAT Infographic)
Move from a Static Classroom to a Dynamic Classroom
How to Push the Boundaries of School with Dynamic Learning
In the Game of School, We Change or Students Lose!
How to Package Your Digital Assignments
Every Student Should Publish for the World!
---
Want to learn more about Dynamic Learning?
Then you don't want to miss my soon-to-be-released book: Shake Up Learning: Practical Ideas to Move Learning from Static to Dynamic.
JOIN THE WAITLIST to get all the details on the release and enter to win a FREE copy!
Shake Up Learning Book Waitlist
Join the waitlist to get all the details on the new Shake Up Learning book and how you can win a free copy!
---
COMING SOON!
Is the learning in your classroom static or dynamic? Meaning, does your classroom offer one and done type of learning activities, or does the learning grow, inspire, and evolve throughout the year and beyond? With digital tools like G Suite for Education that are available 24/7, the learning doesn't have to stop when the bell rings, or when the worksheet is turned in. The learning takes on a life of its own; it becomes dynamic. Join Kasey Bell of ShakeUpLearning.com for this one day workshop where we will take a deep dive into the Dynamic Learning Model and Framework, and create an action plan for meaningful learning transformation.
Register here: shakeup.link/DLworkshop
---
Bring Dynamic Learning to Your School or District
Want to shake things up and bring the power of Dynamic Learning to your school or district? Send me a PD request using this form.
---
18 Challenges for Teachers in 2018 FREE eBook!
Get the FREE eBook: 18 Challenges for Teachers in 2018! Simply fill out this form and we will send you the 83-page PDF ebook.
Search Shake Up Learning
Resources
Get the FREE eBook: 18 Challenges for Teachers in 2018
Enter your email below to download this 83-page ebook for FREE!
Categories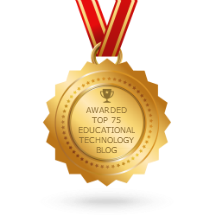 Archives