Using G Suite in the Primary Grades, Yes They Can!
In this episode, Matt and I interview Christine Pinto, a Kindergarten teacher, who shares how she uses Google with her littles. Christine explains how she uses G Suite, including Google Classroom in Kinder. She also shares an awesome lesson plan for models and equations that can be used at several grade levels! There are great tips in this episode for any grade level. We also have some Google news and updates and some other great resources to share.
You can play the first episode using the player below, or subscribe on iOS, Android, Stitcher or RSS.
Show Notes and additional resources and links are below.
Subscribe to the Podcast
You can subscribe to the Podcast on iOS, Android, Stitcher or RSS.
Episode 6 Show Notes:
Google News and Updates
Preview password protected Microsoft Office files in Google Drive
Google Keep: draw a note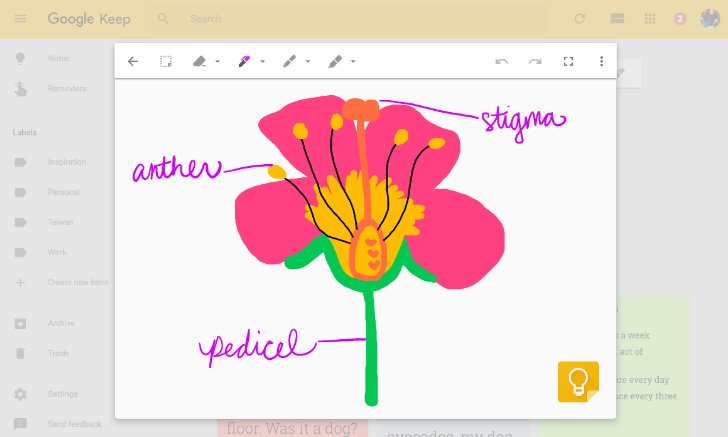 When words, voice memos and checklists just won't do…draw in #GoogleKeep on your @Android or computer! #TuesdayTip pic.twitter.com/FnBWIHc371

— Google Docs (@googledocs) January 3, 2017
Google Sheets Rotated Text (h/t Wanda Terral)
---
Interview with Christine Pinto (aka Pinto Beanz)
Christine Pinto teaches kindergarten for Arcadia Unified, which is located in southern California. She is the founder of #GAfE4Littles, which stands for Google Apps for Education for Little Kids (primary aged students).
Pinto, Google Certified Educator (Level 1),  believes that all kids, even our youngest learners can think critically and create with Google Apps.
Lesson shared by Christine:
---
Connect with Christine Pinto:
---
Mailbag from Our Listeners
Robin Limpert (https://www.robinlimpert.com/) – As a primary educator, I would love to hear more about integrating Google tools into our primary grades K-3. Most of us have iPads and using Google on iPads is a very different animal. We are starting to see Chromebooks become more primary friendly and I am excited about that but for now, do you have ideas for us using both iPads and Chromebooks?
Google on the iPad Resources:
---
Google Chrome and Chromebook Resources:
---
Michael Fricano via SpeakPipe- Follow @edtechnocation – edtechnocation.com
---
On the Blogs
---
Submit Your Questions to the Podcast
We would love to answer your questions on air! Please feel free to submit your questions here and leave us a voicemail so we can play your question for our listeners.
https://googleteachertribe.com/feedback 
---
Leave Us a Review!
We would love to hear what you think about The Google Teacher Tribe Podcast. Please leave us a review in iTunes and help other teachers find this free resource! Here's how to leave a review on an iPhone or iPad.
Don't have an iDevice? Leave a comment below to let us know your thoughts!
---
Become a VIP Member of the Google Teacher Tribe
Are you a VIP??? Become a VIP and join our exclusive email list! This list will give you VIP access to early information about our podcast when the episodes will air, and special resources just for our Google Teacher Tribe!! Just fill out this form.
Follow Us on Social Media
Use the #gttribe hashtag to share with The Tribe!
---
Sponsor The Google Teacher Tribe Podcast
The Google Teacher Tribe Podcast has some spots open for sponsors and advertisers. If you are interested, fill out this form, and we will contact you with more information.
---
Connect with Shake Up Learning
Email me directly: Kasey[at]ShakeUpLearning.com
Click on any of the icons below to connect with Kasey Bell and Shake Up Learning on social media.
---
© Shake Up Learning 2021. Unauthorized use and/or duplication of this material without express and written permission from this blog's author and/or owner is strictly prohibited. Excerpts and links may be used, provided that full and clear credit is given to Kasey Bell and Shake Up Learning with appropriate and specific direction to the original content on ShakeUpLearning.com. See: Copyright Policy.