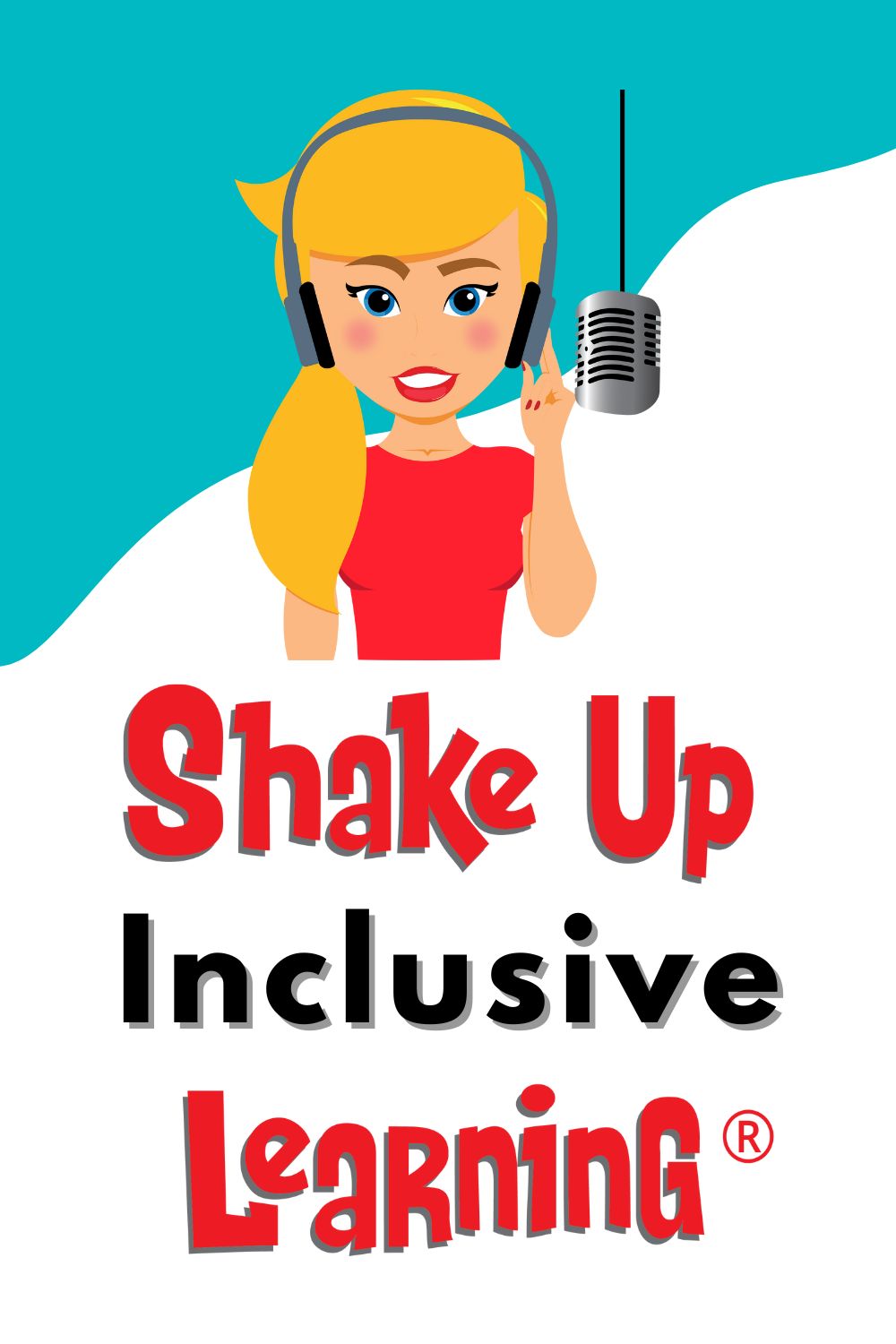 In this episode, Kasey interviews Mike Marotta, co-author of Inclusive Learning 365.
Together they discuss how inclusive learning is meeting the needs of all learners.
Every teacher should fight exclusion!
Mike shares tips and strategies to help teachers shake up inclusive learning in their classrooms.
Mike doesn't have a typical education career. He started with a career as an electrical engineer, however, he struggled to find a job in this field until he was hired at a school.
The school needed his expertise to help keep its assistive technology up and running as it was a school for children and adults with disabilities.
In the beginning, Mike fixed wheelchairs and such, but as technology expanded so did his work assisting students with disabilities.
Now Mike works as a consultant to help explore options to help support every learner. 
Listen to this article.
This episode is sponsored by Lumio.
Lumio is a digital learning tool that will transform your lessons into active, collaborative learning experiences. Every day more schools and districts are switching to Lumio – it's truly a flexible, time-saving tool that makes it easy to turn your PDFs, Google Slides, PowerPoint, and Notebook files into engaging lessons with interactive activities, games, group workspaces, and formative assessment ALL built right in. Boost your student engagement on any device wherever learning needs to happen. To get Lumio for FREE, head to Lum.io today.
Fighting Exclusion: Shake Up Inclusive Learning
Recently, Kasey and Mike teamed up to share a webinar that merged their two topics of inclusion and implementing the 4 C's to shake up learning. Both Mike and Kasey have the mission to help every learner and share how technology can better assist their learning. This doesn't have to mean students with disabilities, but it absolutely includes them.

Everyone's Different
In reflecting back on the past few years with the changes education has seen due to the pandemic, Mike asks the question, "what tools have stuck?" At the onset of the pandemic, a lot of technology was thrown at teachers and students alike. Many teachers discovered tools they didn't know about and learned how to incorporate more technology into their teaching practice. Now that most classrooms have moved back to in-person learning, Mike shares his curiosity about how teachers continue to utilize technology to help their students. 
Every student brings their own unique learning needs to the classroom. Looking for those flexible, creative ways to ensure that everyone has a chance to succeed in the classroom is the ultimate goal. Mike explains that in brainstorming content for their book, Inclusive Learning 365, the authors began thinking about individual tools. They pivoted from focusing on the tool to focusing on the teaching strategy.  
Mike explains that often teachers begin with the tool and consider how it can be used rather than starting with the student and thinking about their needs. Starting with the learner and considering what works for them, what excites them, and what engages them in the learning. Mike makes the point that asking lots of questions helps to expose what needs to be accomplished and the best strategy or tool to make that happen. 


What is Inclusion
Inclusion is fighting against exclusion. This idea, brought to the table by Chris Bugaj, struck the group as being the best picture of what inclusion means. Mike, and his co-authors, offer a website of resources. One of those resources is a self-assessment tool to examine how well a teacher is providing inclusive strategies. The self-assessment can also be useful in providing new mindsets or shifts for how to provide more inclusive strategies. 
Mike shares an example of this from the webinar. He begins with the importance of providing authentic options for students to share their learning. It's not about providing the option to use a red pen versus a blue pen. If the end goal is for a student to share what they learned and they are struggling to type their ideas then there needs to be a better option. For example, sharing their ideas by recording audio would accomplish the same end goal. Unless the end goal includes the skill of typing sharing through audio provides the same end product. 


Teaching Resources
Technology is now a readily available resource. A resource that every student can use. Rather than thinking that students who have documented accommodations should be the only ones to utilize technology resources, allow all students to have the option. People utilize different means for gathering information all the time, sometimes people prefer to read information, and sometimes people prefer to listen. It's why podcast episodes and these show notes simultaneously exist. 
Mike shares his own editing tip of listening to the audio of his own typing rather than reading it. Either can produce the same end results, but knowing that hearing the audio will be more effective allows Mike to make the best choice for his end product. Teaching students to make these decisions with their own learning can provide them with practical life-long learning skills. 


Looking Ahead
With the next school year several weeks away, Mike shares some ideas to consider when planning the upcoming school year. The book, Inclusive Learning 365, is organized as small "nuggets" of information. The eight areas of focus for the strategies included are cross-content, reading, writing, STEAM, research and studying, executive functioning, social-emotional learning, and professional learning. 
Each page provides a teaching strategy in one of those eight areas. The strategy is explained or defined, then there is a list of inclusive paths with tools for the strategy along with how it might be incorporated into the classroom. Finally, the resources and tools are aligned with the ISTE standards. 
The book itself is meant to be a resource and tool for educators. Mike shares that it doesn't need to be read cover to cover. It's possible to flip through and learn a small piece to add to the bigger experience of providing more inclusion in your classroom. 
Mike says he's often asked, what's the best tool? and his standard response to that is that it depends. However, he does have some favorites. Deciding that a tool is a favorite for Mike means that they are flexible, easy to use, has several features, and is readily available. 
Two of Mike's favorites include Read and Write for Google and Book Creator. He appreciates how these tools have so many accessibility pieces "baked" into them. Kasey wholeheartedly agrees with these choices! Both of these tools are free for users and Kasey reminds us that it's important to know which tools are being provided to teachers through their districts. 
When coaching teachers, Mike likes to start by asking what tools are already available. Often tools are already provided and a better understanding of the depth to which they can be used is a place to begin. Another great place to begin is the Inclusive 365 website. Mike explains that because technology is constantly changing the book also provides an electronic companion. 
In case you miss the ISTE conference this year, take a look at all the resources gathered through an inclusive scavenger hunt! Another great place to help build your toolbox of inclusion. 
About Mike Moratta
Twitter: @mmatp
Website: inclusive365.com
Mike is a RESNA Certified Assistive Technology Professional and the 2017 ISTE Inclusive Learning Network Outstanding Educator. Mike is a nationally and internationally recognized presenter providing practical training to professionals interested in assistive and inclusive technology. In addition, Mike is an adjunct professor at Ramapo College of New Jersey (NJ) teaching Masters level educators in Assistive Technology and Universal Design for Learning.
Mike is the Director of the Richard West Assistive Technology Advocacy Center and serves on both the CAST Accessible Educational Materials and Center on Inclusive Technology and Education Systems (CITES) Advisory Boards. Mike is also the founder of EdcampAccess NJ and co-moderator of the weekly #ATchat Twitter chat. Mike is one of the co-authors of the ISTE book Inclusive Learning 365: Edtech Strategies for Every Day of the Year.
© Shake Up Learning 2023. Unauthorized use and/or duplication of this material without express and written permission from this blog's author and/or owner is strictly prohibited. Excerpts and links may be used, provided that full and clear credit is given to Kasey Bell and Shake Up Learning with appropriate and specific direction to the original content on ShakeUpLearning.com. See: Copyright Policy.