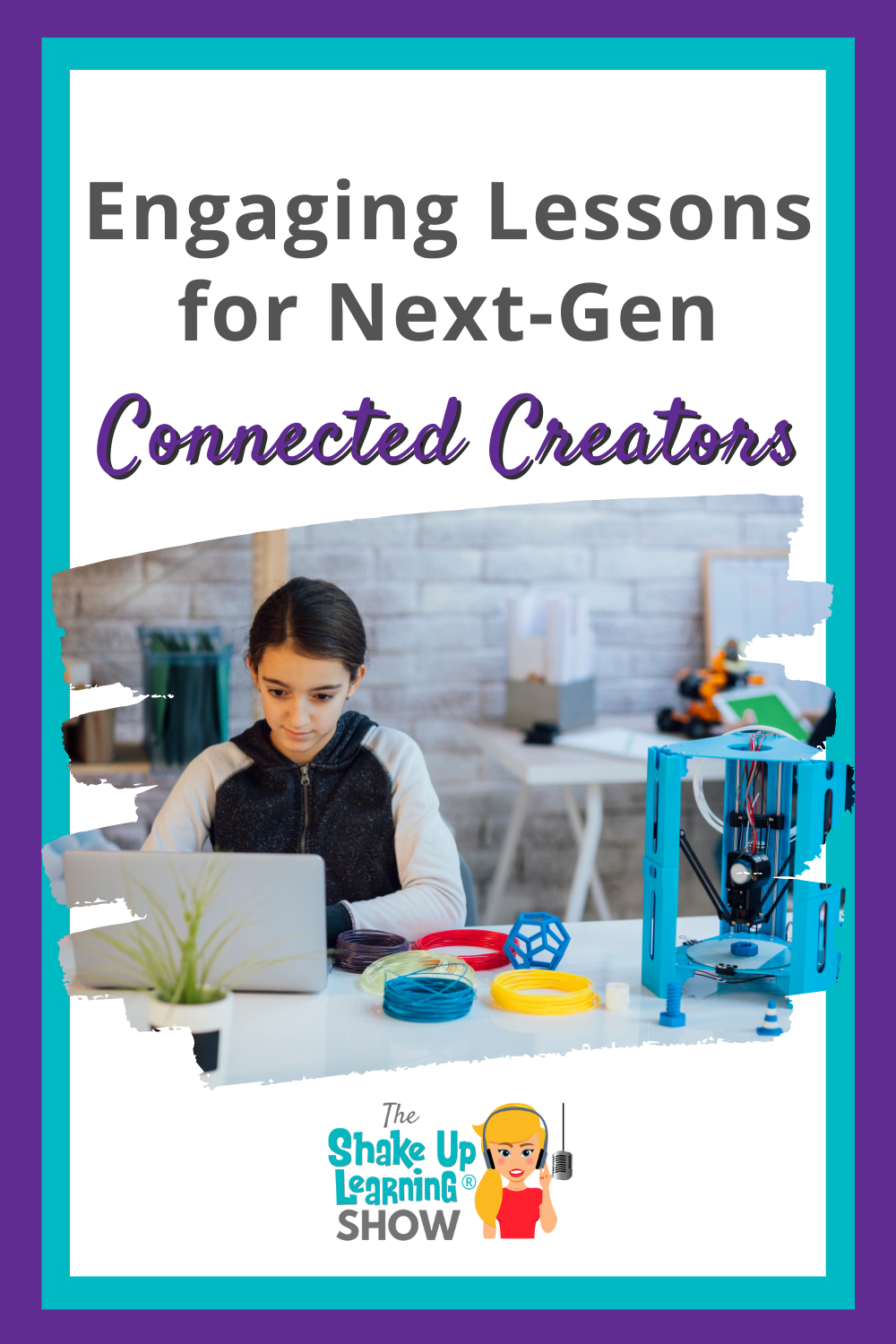 In this episode, Kasey chats with Dr. Monica Alicea, a Technology Training and Integration Specialist, about strategies and tools to engage students.
Monica loves getting students connected on a global scale and loves to use digital tools like Lumio to create interactive lessons to engage her students.
Tune in to learn more about Global Connections Week and other great ideas from Monica!
Currently, Monica serves four elementary schools in her district.
She helps to support them with the district's technology initiatives, she coaches teachers and models lessons.
Monica also offers professional development to her teachers on a number of free technology products. 
Listen to this article.
Engaging Lessons for the Next-Gen Connected Creators
This episode is sponsored by Lumio.
Lumio is a digital learning tool that will transform your lessons into active, collaborative learning experiences. Every day more schools and districts are switching to Lumio – it's truly a flexible, time-saving tool that makes it easy to turn your PDFs, Google Slides, PowerPoint, and Notebook files into engaging lessons with interactive activities, games, group workspaces, and formative assessment ALL built right in. Boost your student engagement on any devices wherever learning needs to happen. To get Lumio for FREE, head to Lum.io today.
Returning to the Classroom with Technology
Monica shares that many of her teachers, upon returning to the classroom from remote learning, wanted to simply feel like a teacher of students once again. Meaning that they looked for lessons that gave students hands-on experiences and movement. Tech products like Lumio offer engaging tools such as a spinning wheel and moveable manipulatives. 
Working with a school that is moving towards classroom laptop carts, Monica enjoys sharing Lumio since every student doesn't need a device to make lessons engaging. Another great way to engage students with technology in the classroom would be Flipgrid videos. 


Lumio for Teachers
Kasey shares how Lumio impressed her with its practicality during the remote teaching days. Monica agrees and points out that Lumio organizes lessons that match her district's instructional framework. Teachers can use Lumio to quickly create a full lesson that includes a hook. Hooks can be several different options: YouTube video or clip, KWL chart, check-in, quick response, and more. 
Monica explains how teachers can personalize learning through Lumio lessons. Providing whole class instruction, small groups, assign differentiated instruction, collaborative work, or individual practice. To conclude the lesson, teachers can assign formative assessments. These assessments can be individual or group reviews depending on the type of feedback needed for future learning.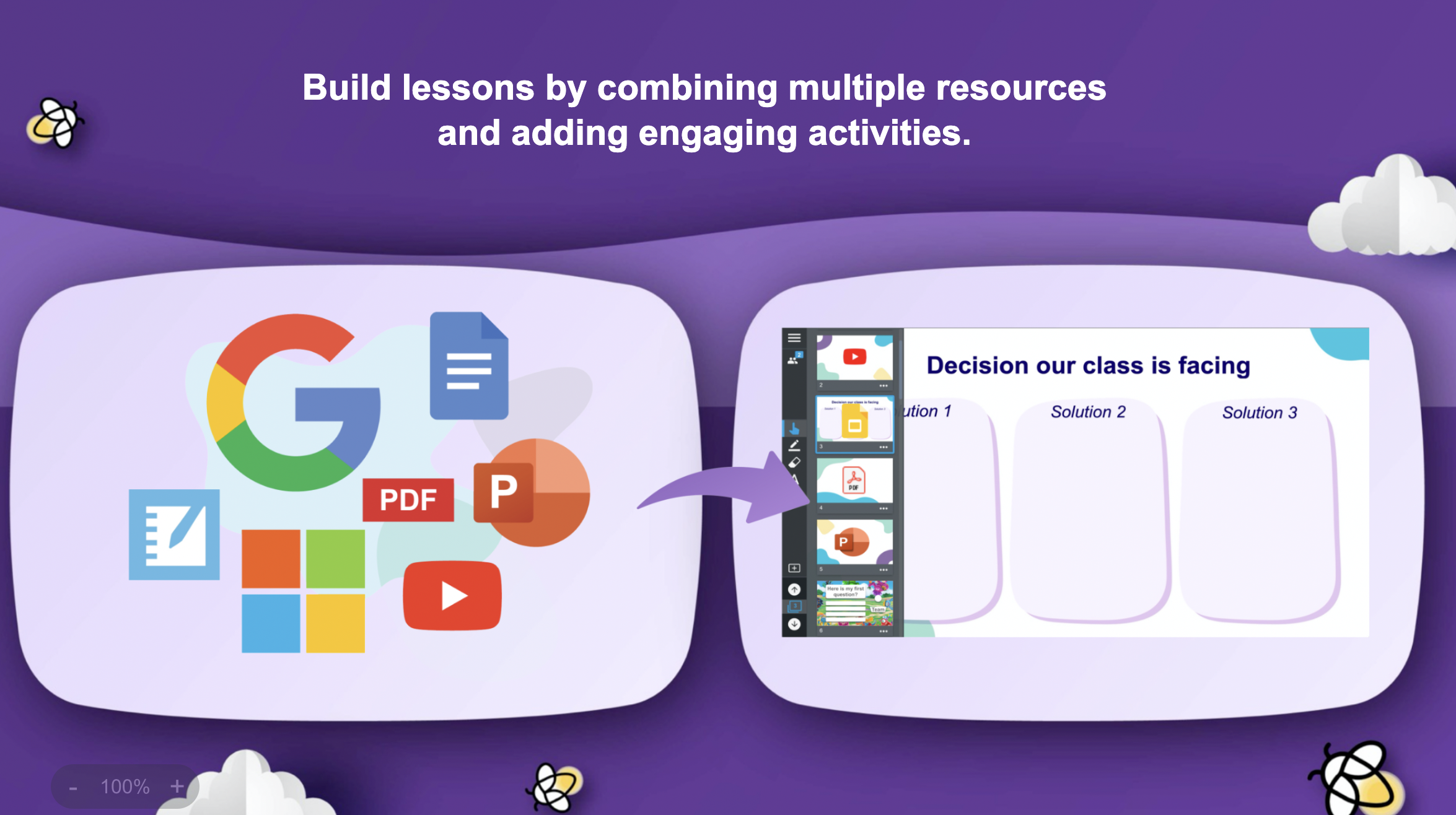 Teachers love how easy Lumio makes lesson creation with each of the elements necessary to complete the framework. Having resources at their fingertips while designing saves tons of time. The variety of options available also helps keep students engaged. 


Related: Must-Have Tips and Tools for Pandemic Teaching
Going Global in the Classroom
Monica and Kasey share a passion for showing students how to collaborate and learn on a global scale. The Global Connections Week was created by Monica's district in order to help students connect with other classrooms around the world. 
Connecting can mean several different things: taking a virtual field trip, inviting a virtual guest speaker, or even connecting with other classrooms locally and globally. The group of tech coaches also developed training materials to support their teachers and provide some ideas. Those ideas, stemming from the Mystery Skype concept, included: a mystery animal connection, a mystery number connection, a mystery geography connection, and reading your favorite book. Each class would have to guess the other's mystery by asking yes or no questions. 
Monica shares that one of her classrooms was able to connect with a teacher in Russia, who shared what her students were learning. Another classroom connected with a class in Canada to discuss the similarities and differences in their schools. The purpose of the week is to show students that there is a big world for them to explore. 
Connecting with other classrooms around the world can be very simple. Collaboration can take place in every grade and subject area. 
Learning Design with Technology
Monica reminds us that the framework helps focus on the content and who's constructing knowledge with the lesson. Rather than spoon-feeding knowledge to our students, it's best practice to allow them to construct their own knowledge. When students collaborate it's important to ask if the group is meant to complete a project or are they working together for shared decision making? 
A balance between digital and analog activities and learning is important to consider in relation to student screentime. Monica adds that tech creation tools are a great use of technology in the classroom. Allowing students the opportunity to choose and create how they share their learning is a great use of technology. Many of these creation tools also teach students during the creative process. 
While using technology to teach can be exciting and time-saving, it's always important to match the learning goal to the tool. Educators want their students to be less a consumer of knowledge and more a creator of learning. To do this well it can often mean letting go of control. A difficult task for many educators. Monica shares that she was in that place and when she did let go of control everything changed for her. 


She advises teachers to find other educators who are doing what they'd like to be doing and reach out to them. Many teachers are willing to support other teachers and share their lesson ideas and methods. Monica shares that there are several ways to connect with other educators through social media platforms. Kasey also points out that attending conferences can be a great way to find your people. 
Monica wanted to leave everyone with one last tip on using technology in the classroom: we can learn from our students. Sometimes it may feel as though we need to know all the ins and outs of the tech to use it with students, but oftentimes we need only provide the content and allow students to use the tech.
About Monica Alicea
Monica Alicea is in her fourth year as a Technology Training and Integration Specialist with the Cobb County School District in Marietta, Georgia. She supports four elementary schools where her responsibilities include supporting district initiatives, providing training, coaching, and modeling of Digital Age Classroom instructional strategies and district priorities based on district and school needs. Prior to this, Monica was a Gifted Education Specialist and taught 1st-5th gifted students. Monica was Teacher of the Year in 2015-16 school year at Cheatham Hill Elementary and the 3rd place Voya Unsung Hero award winner of
 a $7000 grant for Farm2Table: A Service Learning Project in 2017. Monica holds a Ph.D. in Elementary Education from Georgia State University. She has a passion for Service Learning, Global Connections, and Experiential Learning.
© Shake Up Learning 2023. Unauthorized use and/or duplication of this material without express and written permission from this blog's author and/or owner is strictly prohibited. Excerpts and links may be used, provided that full and clear credit is given to Kasey Bell and Shake Up Learning with appropriate and specific direction to the original content on ShakeUpLearning.com. See: Copyright Policy.