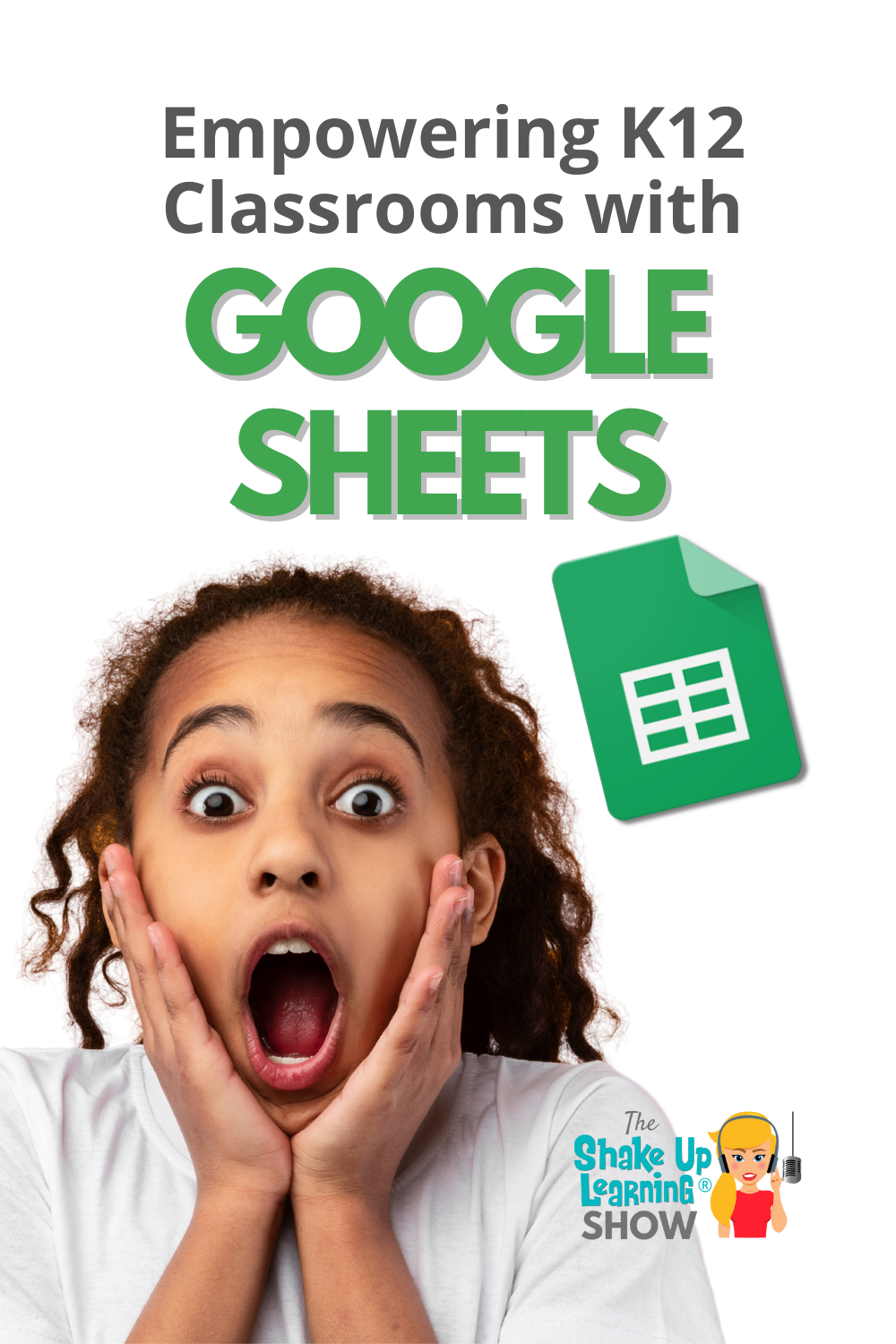 In this episode, join Shake Up Learning team member Sarah Kiefer and me for Part 1 of an in-depth discussion on Google Sheets.
We dive into innovative approaches to harnessing the power of Google Sheets in K12 education.
We explore Sarah's outstanding Google Sheets presentation, a tool crafted to enrich educators and students by strengthening their foundational grasp of Sheets and elevating their classroom learning experiences.
And stay tuned for Part 2 of this jam-packed series!
Listen to the full podcast episode:
This episode is sponsored by Kognity.
I'm so excited to take part in Engage by Kognity happening on November 9th! This full-day online event is packed with inspirational speakers and great sessions. Engage is created for anyone and everyone involved in High School Science Education and offers three different session tracks. The Science Pedagogy track, the Elevate Teaching track as well as a Leadership track. Make sure to catch my session: The Teacher's Guide to Choice Boards: Empower & Engage Students! Also, don't worry if you can't attend live, you'll get access to the recordings as well. If you sign up at kognity.com/engage using my code SHAKEUPLEARNING you can attend completely for free!
Empowering K12 Classrooms with Google Sheets (Part 1)
Google Sheets is often overlooked by educators and students, but it has the potential to revolutionize the way we approach teaching and learning. In this episode, Sarah Kiefer shares her passion for using Google Sheets in the classroom and how it can be a game-changer. This blog post will take you through some key insights from the podcast and show you how to harness the full potential of Google Sheets in your teaching.
*Related: FREE Templates for Teachers: Where to Find Them and How to Create Them
Redefining Google Sheets
Google Sheets often conjures images of data collection and number crunching, which may not seem very exciting to most educators and students. However, Sarah Kiefer believes that Google Sheets can be a versatile and engaging tool for all ages. It's not just about data; it's about how you use it.
Sarah Kiefer had the opportunity to present on Google Sheets at a recent conference. Instead of creating a traditional slide deck, she decided to build her presentation entirely within a Google Sheet. This choice allowed her to showcase the versatility of Google Sheets beyond data collection. With this unique approach, she demonstrated that Google Sheets can be a dynamic tool for creating engaging classroom activities.
➡️ ➡️ Get a copy of Sarah's Google Sheet! Template Link
Creating a Google Sheets Presentation
The presentation Sarah created within Google Sheets is a testament to the application's capabilities. She started with a cover sheet that resembled a typical presentation slide. She merged cells, inserted images, and added links, showcasing that Google Sheets can be as visually appealing and functional as other Google applications.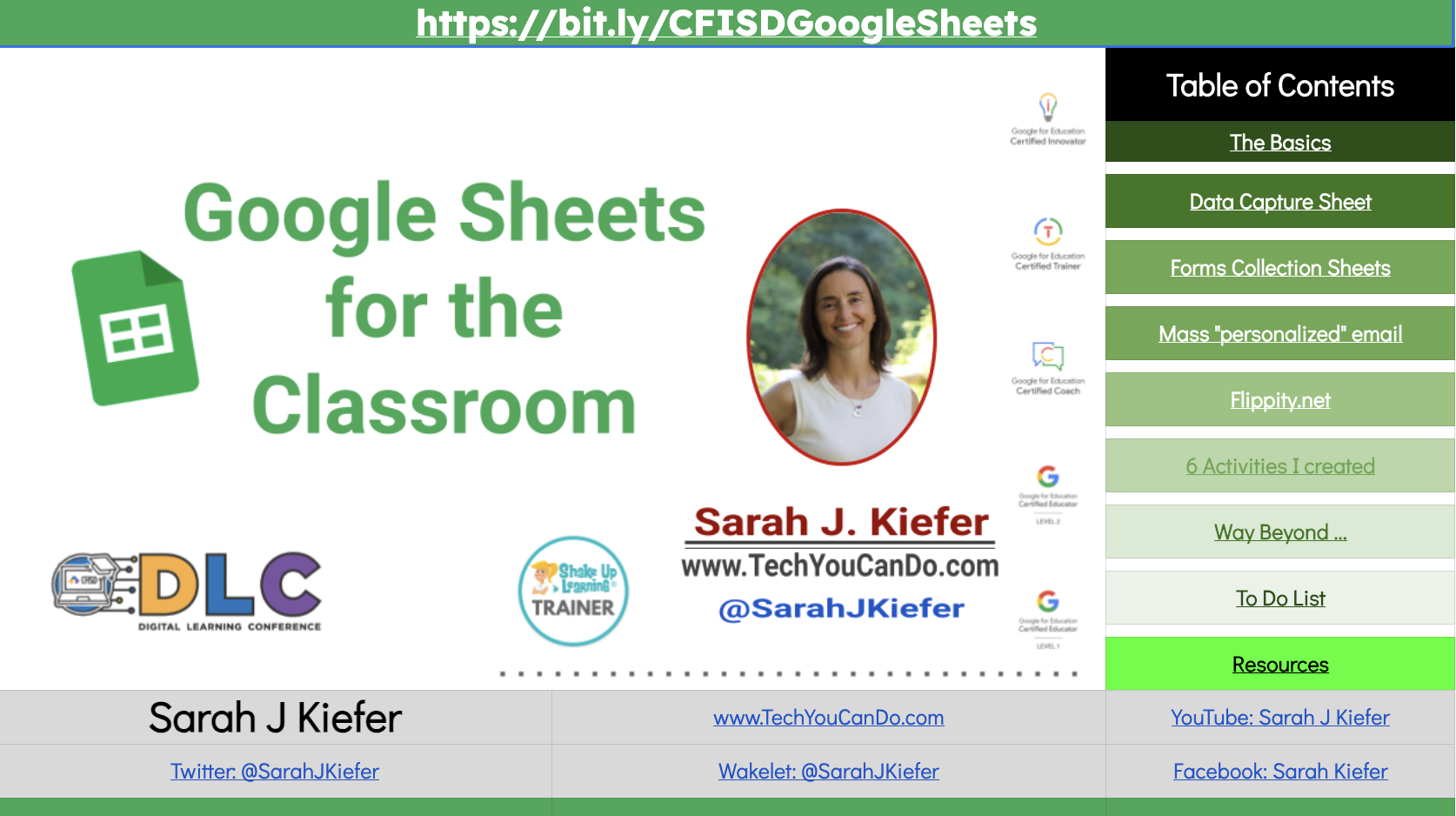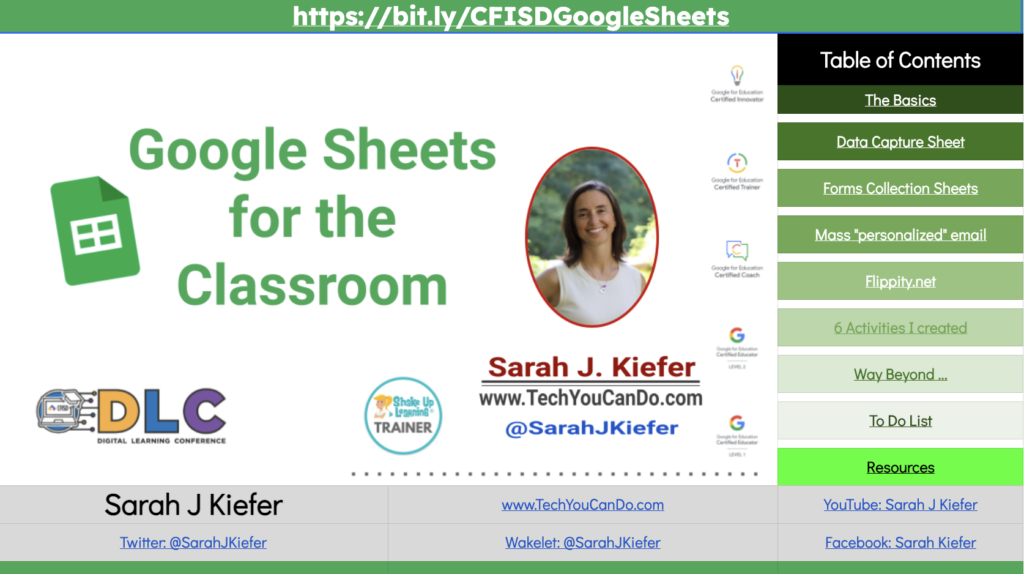 Mastering the Basics
Sarah understands that not everyone is familiar with the terminology and features in Google Sheets. That's why she dedicated a tab to the basics, offering a comprehensive glossary of essential terms, toolbars, and tabs. This resource can serve as a cheat sheet for those new to Google Sheets or as a reference point for students.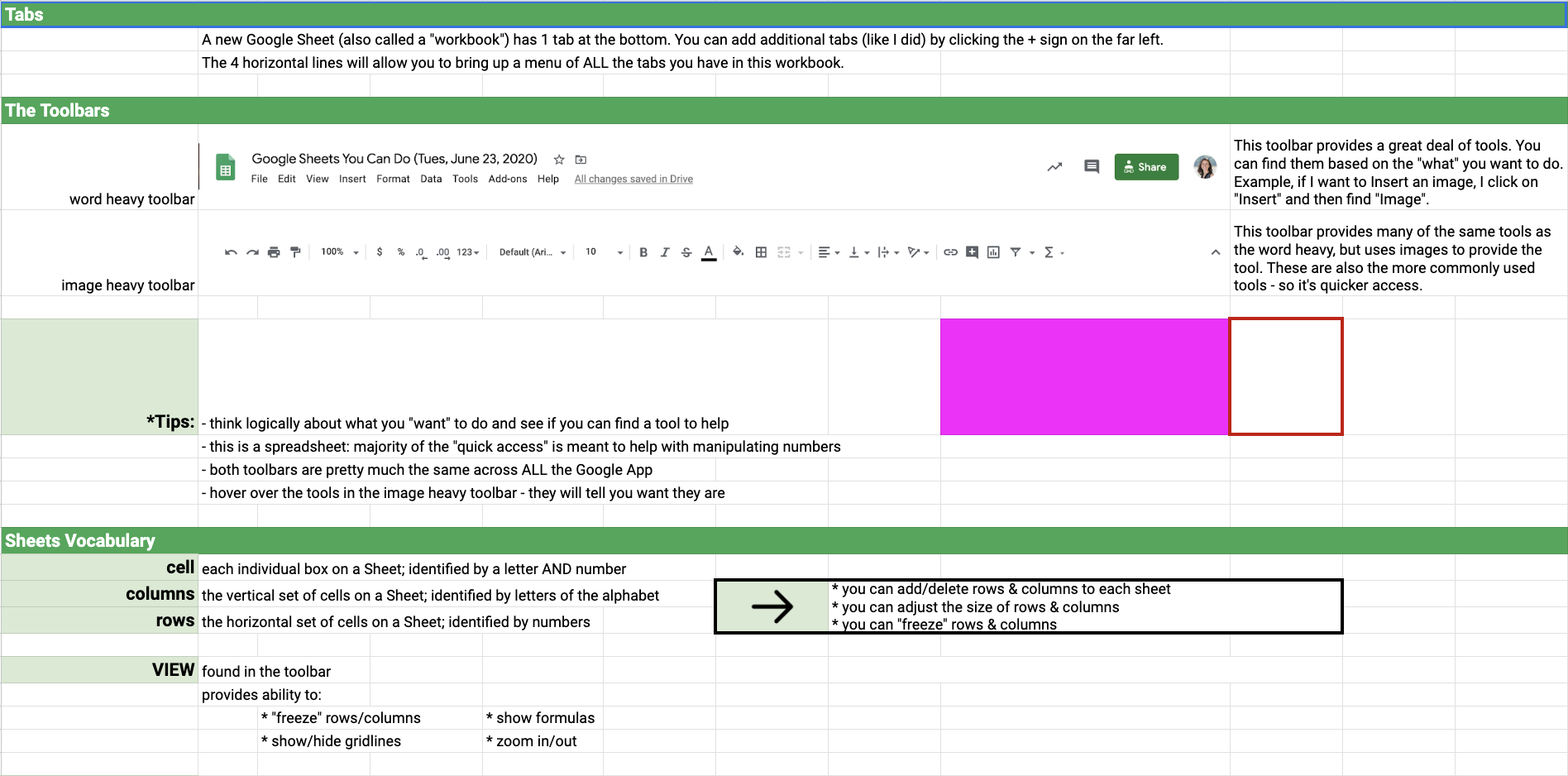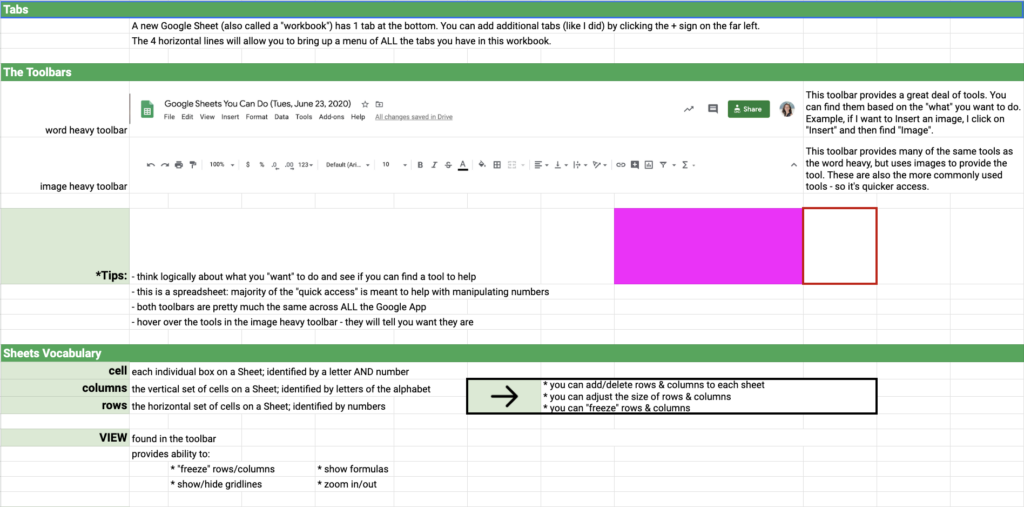 *Related: 15+ Ways for Teachers to Use Google Sheets in the Classroom
Data Capture with Google Sheets
One common use of Google Sheets is data capture. Sarah shared a template used in her previous school district to collect and analyze data for incoming kindergarteners. The data capture sheet made it easy for teachers to input student information, and it could be accessed by grade-level teams and administrators. Google Sheets simplifies data management and provides a centralized location for collaborative efforts.


Google Forms Integration
Google Forms are often underutilized in conjunction with Google Sheets. Sarah highlighted the power of Google Forms for collecting data from students or team members. She emphasized the importance of planning your form to get the data you want and highlighted how Google Forms' recent improvements make data visualization even more accessible.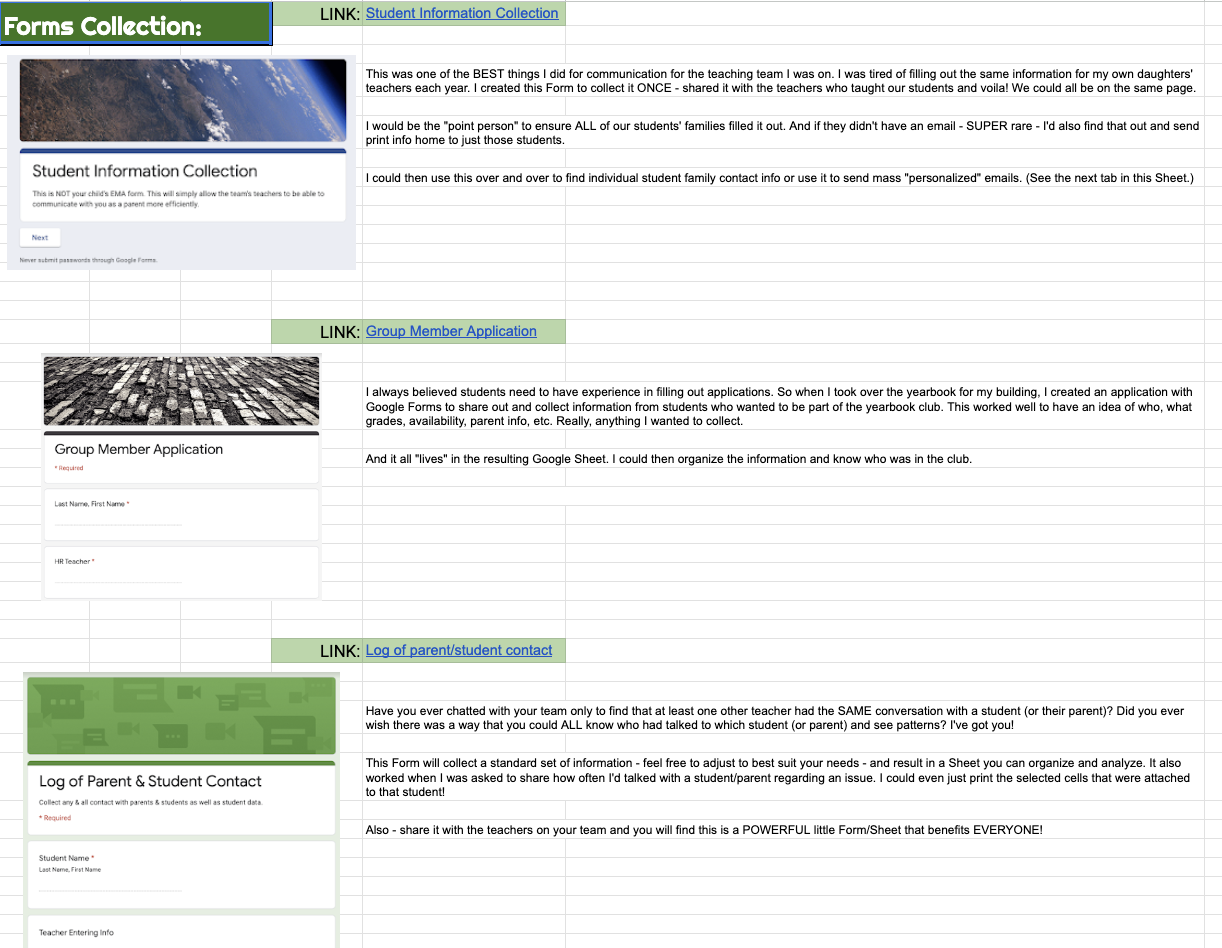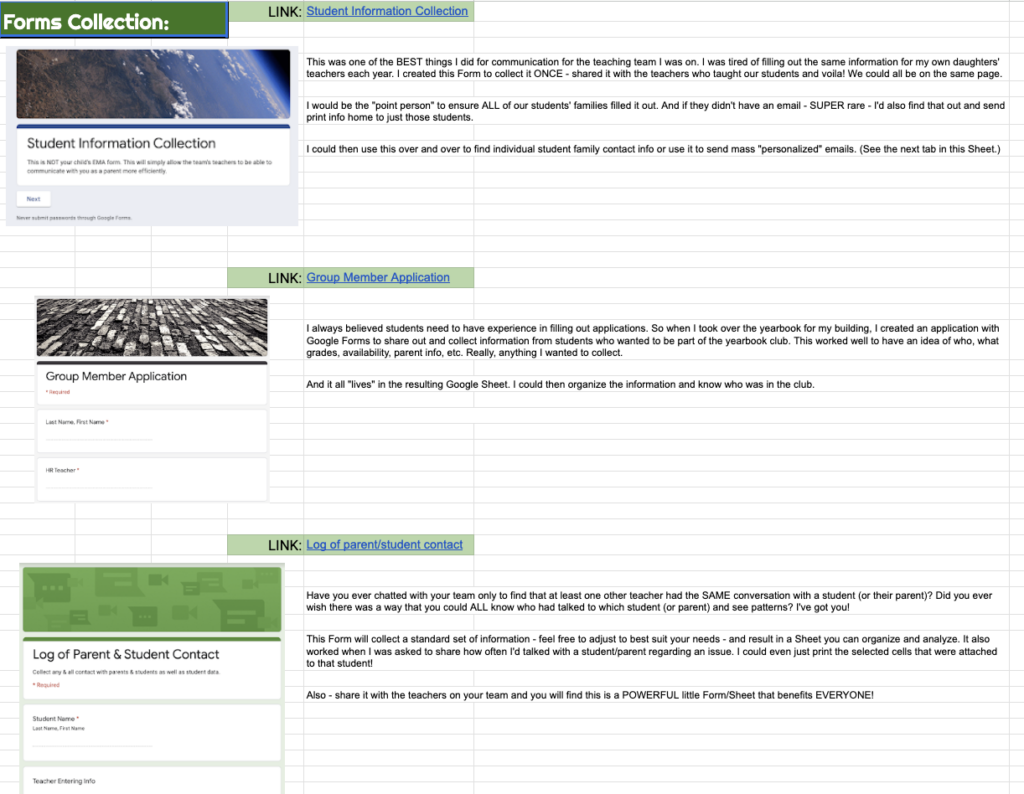 Expanding the Possibilities
While Google Sheets excels at managing data, it offers much more. The presentation explores advanced functions like personalized email, Flippity activities, and creating to-do lists within Google Sheets. These features demonstrate the endless possibilities of Google Sheets for classroom activities.

More Coming in Part 2!
We couldn't fit it all into ONE episode and blog post, so don't miss the second half of Sarah's ideas and resources!
Unleash the power of Google Sheets in your classroom and see the positive impact it can have on teaching and learning.
About Sarah Kiefer
Sarah Kiefer is a classroom technology teacher in a new district. She has spent the last 7 years supporting students and teachers use technology in meaningful ways and 14 years in the classroom before that. Sarah is a wife and mom to three daughters and blogs at www.TechYouCanDo.com.
Current Certifications: Google Certified Educator Level 1, Google Certified Educator Level 2, Google Certified Coach, Google Certified Trainer, Google Certified Innovator, Wakelet & WeVideo Ambassador; Mote Certified Educator; Master Screencaster.
Sarah's most popular presentation topics: Google tools, Schoology, WeVideo, Wakelet
Work with us!– Bring Sarah or one of the Shake Up Learning Trainers to your school or event.
© Shake Up Learning 2023. Unauthorized use and/or duplication of this material without express and written permission from this blog's author and/or owner is strictly prohibited. Excerpts and links may be used, provided that full and clear credit is given to Kasey Bell and Shake Up Learning with appropriate and specific direction to the original content on ShakeUpLearning.com. See: Copyright Policy.