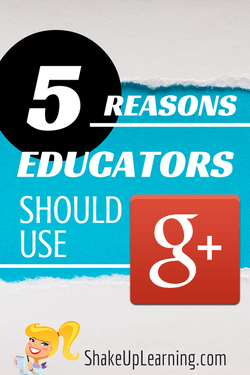 Five Reasons Educators Should Use Google+
When I poll educators and ask, "How many of you are on Google+," I get very few hands responses. Google+ is not just for Google employees and Google fanboys anymore. Google+ is the fastest growing social network, and offers some great ways to connect and learn with other educators that you cannot find on other platforms. 
Google+ has quickly become one of my favorite social media platforms. I have connected with some great educators, and now moderate several communities. If you are not using Google+, you are missing out on some great features, and great ways to expand your PLN. 
Below are the Five Reasons Educators Should Be using Google+:
---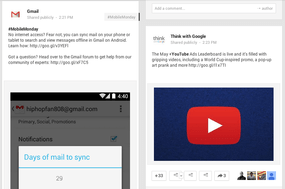 1. Visual Posts with Text, Images and Video Options: The Google+ feeds are visually-driven, allowing you to get a snapshot or video along with the text of the post. Frankly, there is not enough time to read everything in all of my social media feeds. I appreciate good visuals that guide me to high-quality posts and information.
---

2. Google+ Mobile App:
There is a great companion app for just about any mobile device around. If you have not downloaded the app for
iOS
,
Android
, or
Windows
, it is worth the time and set-up. One major reason to use the app–if for no other reason–BACKUP YOUR PHOTOS and VIDEOS from your device to your G+ cloud storage. Google storage is cheap, cheaper than iCloud, and storage always seems to be monopolized by photos and video on mobile devices. Don't worry! Your pictures are only shared if you tell G+ to share them.
---
3. Auto-Awesome:
 Add special effects to your photos and videos with the auto-awesome features! You can turn photos into animated GIFs (
see my GIF here
), add snow, and even create short videos automatically. The best way to take advantage of this feature is to take lots of pictures and back-up to G+.
Wanna try? Here's How to Get Auto-Awesome Photos
---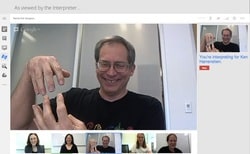 4. Google Hangouts:
Bring your conversations to life with text and video chat, and group video calls. Google Hangouts is Skype on steroids! Try a 
Mystery Hangout
 with another classroom for a fun classroom activity, or try a Hangout On Air to experience a live video broadcast to the world. Oh, and Hangouts On Air are recorded and saved to YouTube–awesome!
Learn more about Hangouts here.
---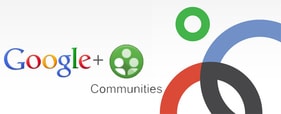 5. Communities: Google+ Communities is where the magic happens! There are hundreds of educational communities to join and connect. Expand your professional learning network by joining a few. You will be instantly hooked! Here is a great list of Google+ communities from Educational Technology and Mobile Learning to get you started.
Getting Started with Google+:
What are your favorite features of Google+? Please share in the comments below.
© Shake Up Learning 2023. Unauthorized use and/or duplication of this material without express and written permission from this blog's author and/or owner is strictly prohibited. Excerpts and links may be used, provided that full and clear credit is given to Kasey Bell and Shake Up Learning with appropriate and specific direction to the original content on ShakeUpLearning.com. See: Copyright Policy.