If you have followed this blog for very long, then you know that I am a self-professed Chrome Addict. I love it! I love the fact that I can customize it to fit my needs, but I love it even more because we can customize it to fit the needs of learners! Below are just a few Google Chrome Apps to support readers in the classroom. These apps offer various ways find leveled reading material (by Lexile and grade level), as well as many other robust features!
---

Newsela 
(Freemium: Grades 3-12)
Newsela publishes and adapts daily news articles at 5 reading levels from grades 3–12, and aligned quizzes. This is a great resource for non-fiction text!  Students and teachers can login with their Google accounts. Teachers can assign articles and monitor progress. Below is a video to help you get started with Newsela.
---
---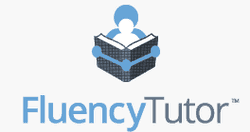 Fluency Tutor for Google (Freemium: Age 6 and up)
Fluency Tutor for Google is much more than just an app for leveled reading passages. This is a very robust tool that allows teachers to assign leveled reading passages, add your own reading passages, and more. Students can also practice and record their reading to improve fluency, and teachers can listen to the recordings when convenient. There is so much to this tool! It could have been the subject of this entire post! Watch the video below to learn more.
---
---
Books That Grow
 (Free: Grades 2-12)
Books That Grow is a leveled reading application with over 100 eBooks. Teachers can assign reading to their classroom, and monitor student reading student progress. Books That Grow also allows the students to signup on their own to find reading at their own level. (
See levels here
.) Watch the video below to learn more.
---
---
What are your favorite Google tools to support reading? Please share in the comments below.Kasey Bell will be presenting at the following upcoming events:
#TXGoo15, May 16: Texas Summit feature Google for Education (New Caney, TX)
TCEA Area 16 Conference Jamboree, June 4 (Amarillo, TX)
Prosper ISD Tech Conference, June 10 (Prosper, TX)
Speed 21 Conference, June 11 (Wylie, TX)
Texas ASCD Ignite, June 15-17 (Irving, TX)
iPadpalooza, June 23-25 (Austin, TX)
ISTE, June 28-July 1 (Philadelphia, PA)
<![CDATA[ ]]>
<![CDATA[ var googletag = googletag || {}; googletag.cmd = googletag.cmd || []; (function() { var gads = document.createElement('script'); gads.async = true; gads.type = 'text/javascript'; var useSSL = 'https:' == document.location.protocol; gads.src = (useSSL ? 'https:' : 'http:') + '//www.googletagservices.com/tag/js/gpt.js'; var node = document.getElementsByTagName('script')[0]; node.parentNode.insertBefore(gads, node); })(); ]]>

<![CDATA[ googletag.cmd.push(function() { googletag.defineSlot('/11692727/ShakeUpLearning_ROS_ATF_300x250', [300, 250], 'div-gpt-ad-1420840248775-0').addService(googletag.pubads()); googletag.pubads().enableSingleRequest(); googletag.enableServices(); googletag.display('div-gpt-ad-1420840248775-0'); }); ]]>
© Shake Up Learning 2023. Unauthorized use and/or duplication of this material without express and written permission from this blog's author and/or owner is strictly prohibited. Excerpts and links may be used, provided that full and clear credit is given to Kasey Bell and Shake Up Learning with appropriate and specific direction to the original content on ShakeUpLearning.com. See: Copyright Policy.