Ready for blended learning in a post COVID world?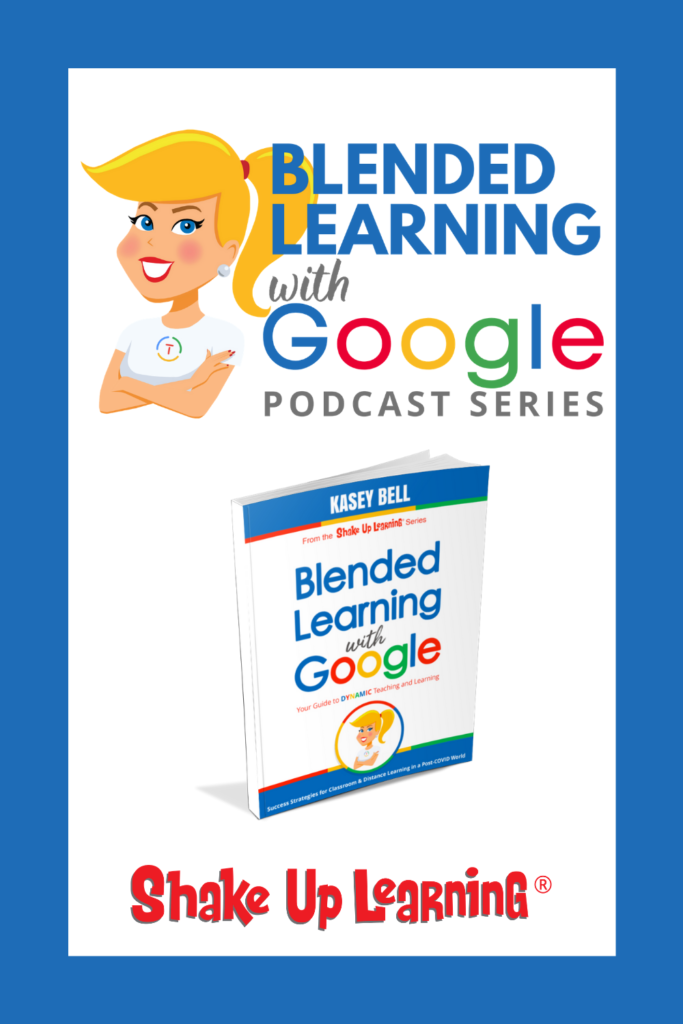 Say goodbye to boring lectures, sit and get, and the same old, tired projects.
In this 3-part Blended Learning with Google podcast series (based on Kasey's book of the same name), we will show you how you can use Google tools to create dynamic, blended learning experiences for your students!
I have always believed that technology presents us with a unique opportunity in education, an opportunity to create more dynamic learning experiences for our students.
We have to start thinking differently about our assignments.
One-and-done doesn't cut it anymore.
The learning needs to live, grow, connect, and go beyond traditional ideas.
Think of Dynamic Learning, like blended learning on steroids!
We need Dynamic Learning!
In part one of this podcast series, we will explore how Google tools can help us create dynamic blended learning experiences for students. And get a sneak peek of Kasey's new book, Blended Learning with Google!
More Blended Learning with Google! In part two of this podcast series, we will take a deep-dive into storytelling with Google tools and how we can use this strategy in any grade level or subject area.
In part 3 of this 3-part podcast series, I will share with you the BEST takeaways, templates, lesson plans, remote learning tips, Google tips, ideas, and resources from the Blended Learning with Google book! AND don't miss the details on the EARLY BIRD BONUS Training Video!
EARLY BIRD BONUS!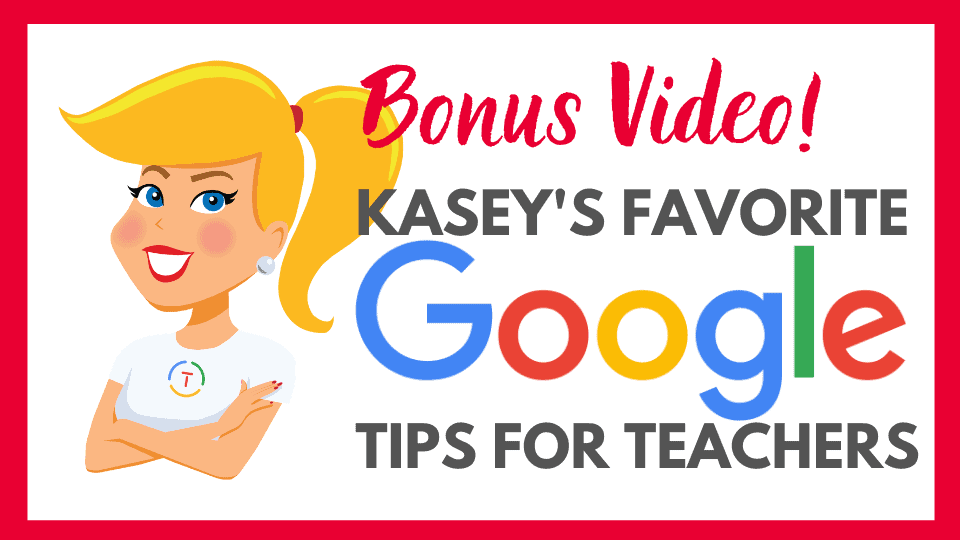 When you order a PAPERBACK copy of Blended Learning with Google during the early bird special, you'll get FREE access to Kasey's video training full of her favorite Google tips for teachers! This one-hour video training is valued at $99, and you will have unlimited access with your early purchase.  Don't miss this valuable resource! (Offer good through Dec. 31, 2020)
Insider tips taught by Google Certified Trainer and Google Certified Innovator, Kasey Bell
Watch this on-demand at any time!
Pause, rewind, and rewatch as needed.
1-hour professional learning credit
Here's how to claim your BONUS video: