I can't wait to share with you 8 Reasons to Love Blended Learning with Google, and give you a sneak peek into my new book!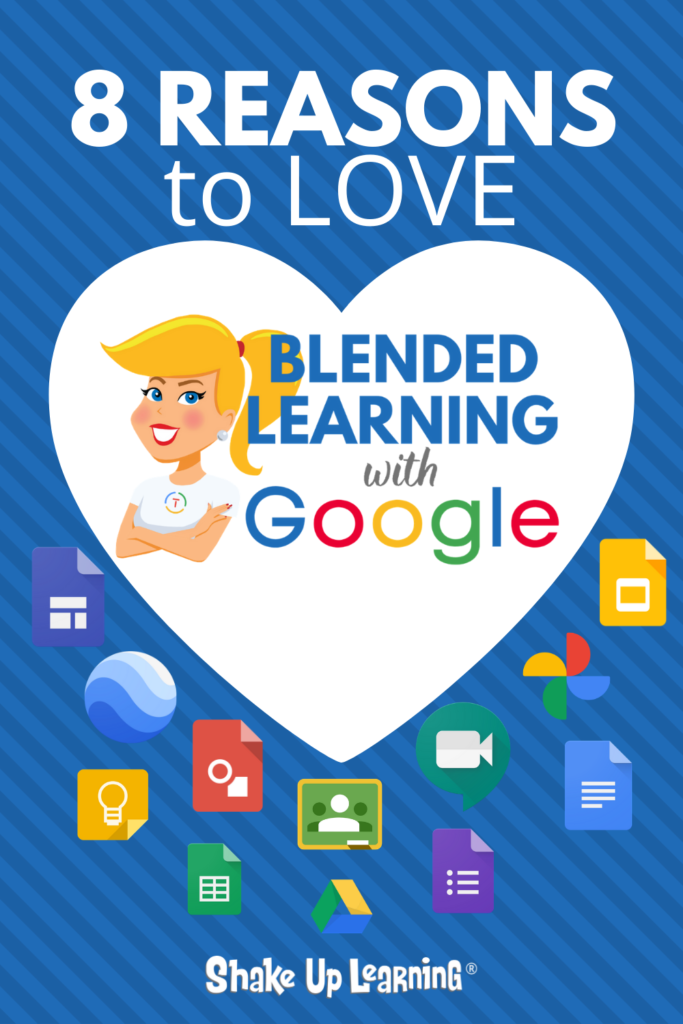 In part 3 of this 3-part podcast series, I will share with you the BEST takeaways, templates, lesson plans, remote learning tips, Google tips, ideas, and resources from the Blended Learning with Google book!
AND don't miss the details on the EARLY BIRD BONUS Training Video!
Did you miss Blended Learning with Google Part 1 or Part 2? CLICK HERE to access the entire series.
Shoutout
I want to thank the Blended Learning with Google Launch team for all their support and efforts to get the word out about this book! A few of the team members will also be talking during this episode!
Quick Tip of the Week (Google Classroom)
Have you ever wanted to add your zoom link or additional information for students to the Google Classroom header? Yes, you can add your clickable Google Meet link, but what if you don't use Meet? This tip will help you add additional information and links to the header.
(Note: links will not be clickable, but can be copied and pasted)
Listen to the article.
8 Reasons to Love Blended Learning with Google
(Go to BlendedLearningwithGoogle.com to get the latest information about the new book, supplement, and online course.)
I am super excited to share with you my new book, Blended Learning with Google: Your Guide to Dynamic Teaching and Learning. (available now)
And I'm going to give you 8 Reasons to Love Blended Learning with Google!
This book is a follow-up to my first book, Shake Up Learning: Practical Ideas to Move Learning from Static to Dynamic. In the new book, we take the Dynamic Learning Framework a bit deeper and look at ways that Google tools can help us create dynamic blended learning experiences for our students.


Here's what @CoolCatTeacher, Vicki Davis had to say about Blended Learning with Google:
As a classroom teacher, the joy of this book is it quickly goes from theory to practical, simple classroom examples that can be used to transform teaching right away. Right now with so much learning online, we have to do better. I think Kasey's book helps all of us do that. Now is the time to pick up this book, discuss it with colleagues and shake up our blended, distance, hybrid, and face to face learning. – Vicki Davis, host of the 10-Minute Teacher Podcast
#1: The Companion Website
Paper is never enough for me! I cannot talk about dynamic learning and give you a static book. So I have created a companion website with a dedicated page for each chapter, including additional resources, posts, videos, and more, as well as book study questions.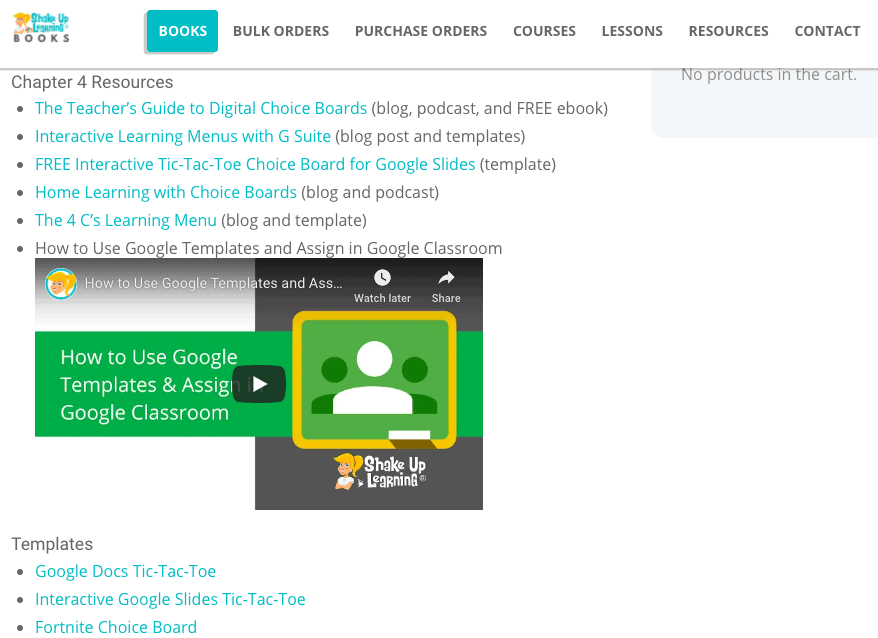 #2: Pro Tips
Throughout Blended Learning with Google, I have included "pro tips" to help any educator become more efficient and effective with Google tools.

#3: Remote Learning Tips
No matter what your school is choosing to call it, this new idea of teaching and learning remotely deserves some dedicated tips. I've included a ton of remote learning tips to help teachers and students.

#4: FREE Templates
There are tons of great lesson ideas and templates shared in the book. You will be able to access those templates, make a copy, and add to your Google Drive. I've included fun choice boards, fake Instagram, student table of contents, and more!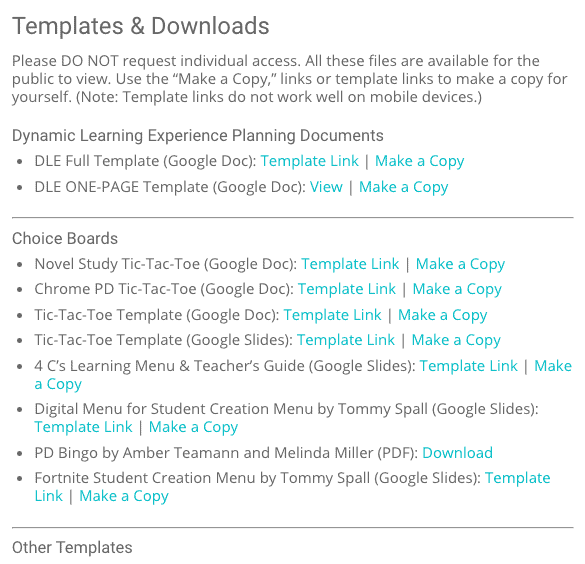 #5: Lesson Plans
Included in the book, you will find REAL lesson plans that were designed and implemented by classroom teachers. These lesson plans can be adapted and revised to fit your classroom. All of these lessons will be available on the companion website, as well as a database of lesson plans!
#6: The Blended Learning with Google Workshop (the companion course)
Google changes all the time, and it's impossible to teach step-by-step in a paper book. That's why I've created the companion workshop so you can learn how to create these lessons, templates, and tips through my video-based, self-paced, online course. (This course is available for pre-order now, and all content will be released no later than Dec. 31, 2020.)
Pre-Order Workshop and SAVE $20!
#7: Google from A to Z: The Google Glossary for Teachers (the supplement)
This handy 40-page supplement is a little 5×8″ booklet that goes wherever you need it! I've compiled a glossary of Google tools for teachers. Use this to learn about new tools and build your digital toolbox! It is available now! Use this booklet with all of the Shake Up Learning books and courses, or keep it handy for all your Google needs!
#8: Early Bird BONUS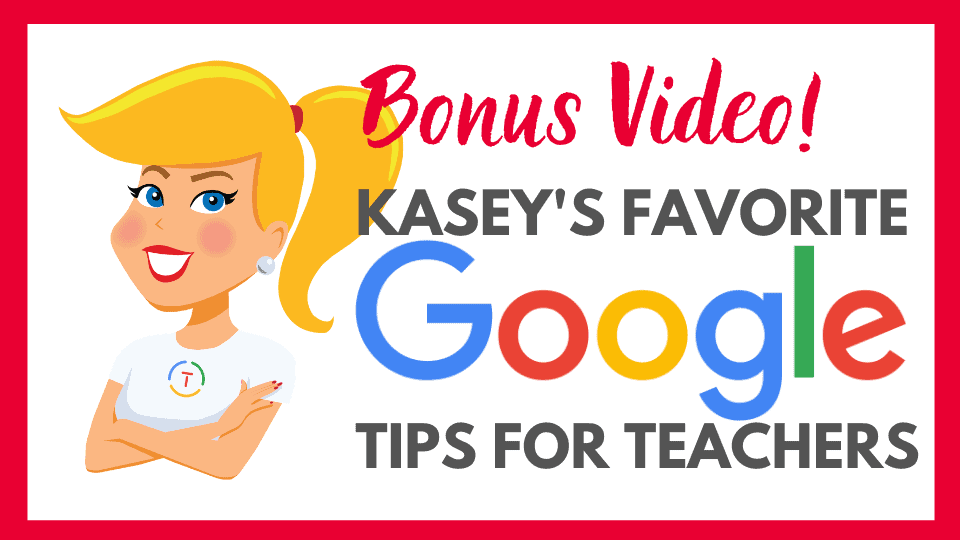 If you order the paperback version of Blended Learning with Google before the end of 2020 (Dec. 31, 2020), I will give you a free 1-hour video training of my favorite Google tips and tricks (valued at $99!). You can also earn 1-hour professional learning credit. Must purchase your book no later than NEW YEARS DAY!
Here's how to claim the Early Bird BONUS!
Buy the paperback version of Blended Learning with Google no later than January 1, 2020.
Forward your receipt to preorders@shakeuplearning.com no later than January 31, 2020.
You will receive an email with information on how to access your BONUS.** All receipts must be received no later than 1/31/21.
So what do you think? Are you excited to read Blended Learning with Google?
Learn more: BlendedLearningwithGoogle.com
© Shake Up Learning 2023. Unauthorized use and/or duplication of this material without express and written permission from this blog's author and/or owner is strictly prohibited. Excerpts and links may be used, provided that full and clear credit is given to Kasey Bell and Shake Up Learning with appropriate and specific direction to the original content on ShakeUpLearning.com. See: Copyright Policy.