As schools across the globe begin to plan for the new normal and redefine the school day and location, we must also rethink our professional learning plans for teachers and staff.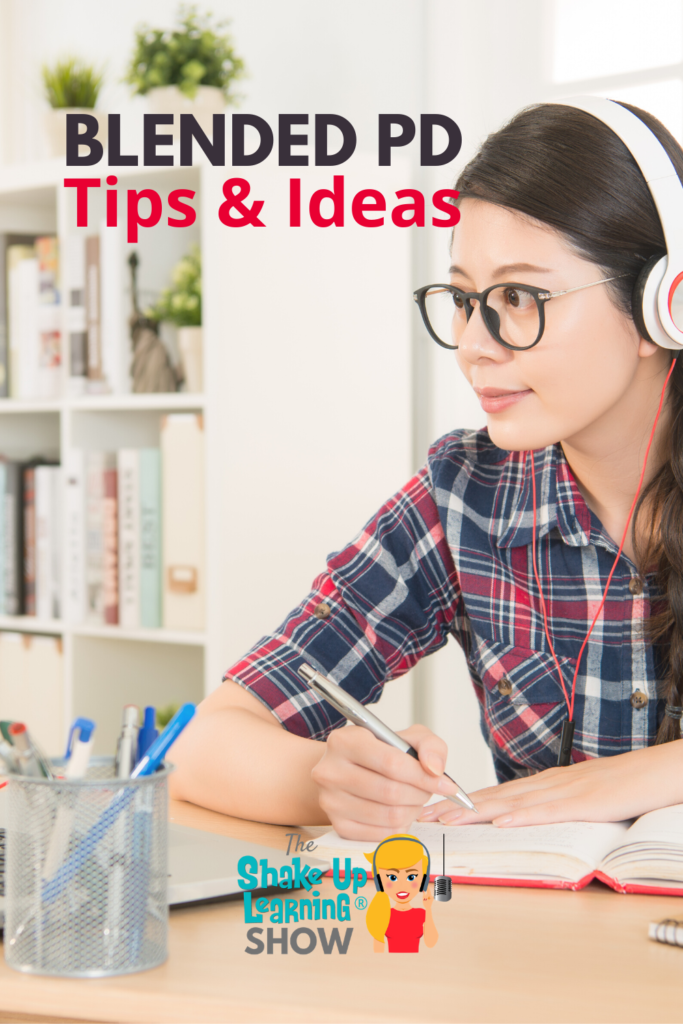 In this 3-part podcast series, I'm sharing a framework for Blended PD. No matter what you call it–blended PD, virtual PD, online PD, remote PD, or hybrid PD, we need to rethink our professional learning methods.
As we face the new normal, redefining what school looks like, and how we will get our teachers the training they need, I want to share some ways to revolutionize professional learning.
I have put together a Blended PD Framework that I hope will help us approach this problem with purpose.
This page contains links to each of the 3 episodes and blog posts.
Take a deep-dive into Blended PD in this series!
A Framework for Blended PD (Part 1) – Planning and Scheduling
A Framework for Blended PD (Part 2) – Designing Meaningful PD
A Framework for Blended PD (Part 3) – Activities and Facilitation Tips