MACUL 2019 – shakeup.link/macul19
Presentations and Resources by Kasey Bell
---
© Shake Up Learning 2019. Unauthorized use and/or duplication of this material without express and written permission from this blog's author and/or owner is strictly prohibited. Excerpts and links may be used, provided that full and clear credit is given to Kasey Bell and Shake Up Learning with appropriate and specific direction to the original content on ShakeUpLearning.com.
---
Dynamic Learning with G Suite
Leave me a comment here: http://shakeup.link/feedback
---
Interactive Learning Menus and Choice Boards
Leave me a comment here: http://shakeup.link/feedback
---
The Shake Up Learning Show Starts March 26th!
I'm #superexcited to launch The Shake Up Learning Show, my brand new podcast, on Tuesday, March 26th!
WHAT: The Shake Up Learning Show is a weekly podcast hosted by Kasey Bell.
The show features a variety of episodes for K12 teachers and educators, including tech tips, lesson ideas, practical advice, on-air coaching, student interviews, and interviews with inspiring educators.
WHEN: The first 5 episodes will be released on March 26th. This binge-worthy series will focus on meaningful technology integration and dynamic learning strategies for teachers, and listeners will get access to an EPIC FREEBIE DOWNLOAD!
New episodes will be released every Tuesday.
HOW: Once released, the episodes will be available on Apple Podcasts, Google Play, Stitcher, Spotify, or any of your other favorite podcatchers. You can also stream from ShakeUpLearning.com.
---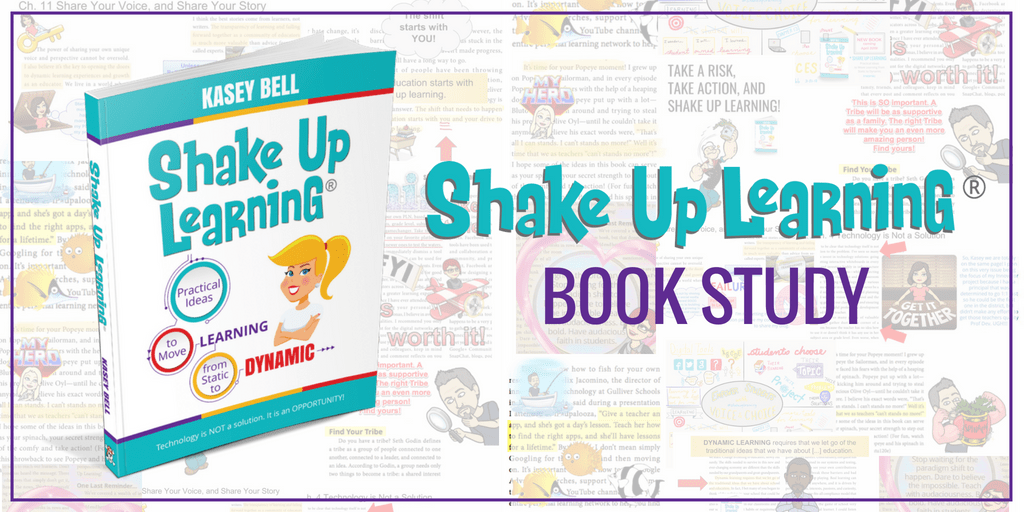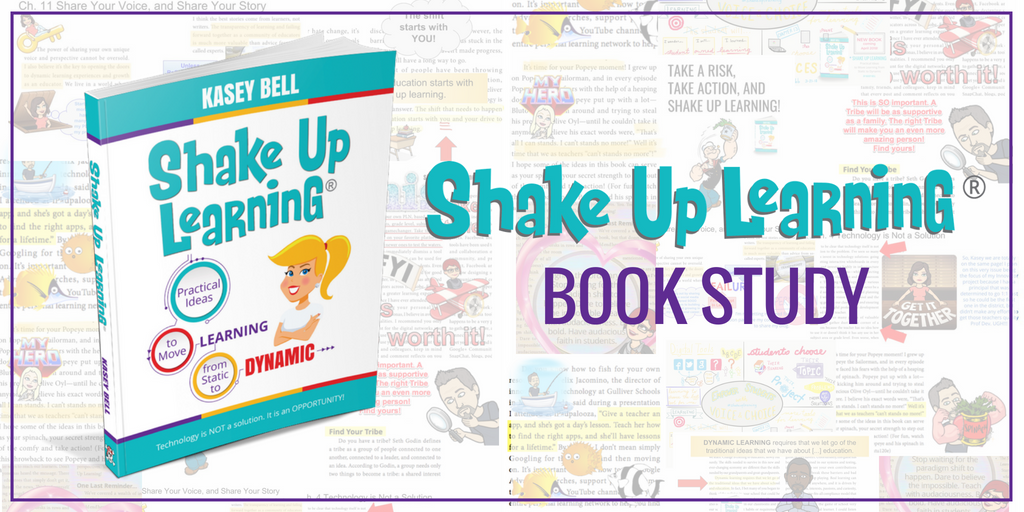 YOU are invited to join the Shake Up Learning Spring Book Study! I am #superexcited to launch another book study of my book, Shake Up Learning: Practical Ideas to Move Learning From Static to Dynamic.
The Shake Up Learning book was designed for book studies! I couldn't just write a paper book. I had to make it an interactive experience and give you extra resources to go deeper and make reading the book a dynamic learning experience.
It starts on March 28th! Learn more here.
---
Shake Up Learning has helped thousands reach their goal of becoming a Google Certified Educator, Level 1, Level 2, and even Google Certified Trainer.
Whether you are brand new to using Google in the classroom, or a seasoned expert, Shake Up Learning can help you reach you Google Certification goals with our online courses.
Learn more about Google Certification, access free resources, webinars, downloads and more: GetGoogleCertified.com
The courses only open twice a year so be sure to join the waitlist to be the first to know the details!
---

Get the Shake Up Learning T-Shirt!
T-shirts are available online in a variety of styles in colors!
The Shake Up Learning Guide to Y'all is printed on the back!
---
About Kasey Bell
Kasey Bell is part sparkling smile, part witty personality and a whole heap of passion as big as a Texas–go big or go home, y'all! She is a disruptor of the boring.  An engaging, innovative, from the heart sharer who inspires educators while transforming their teaching with original, timely and use-tomorrow ideas for student choice, differentiation, and technology integration. Whether it is learning from home through online courses, professional development, conference workshops or as a keynote speaker Kasey is a relentless innovator of ideas and a devoted transformer of classrooms and teaching. Through teacher empowering publications and award-winning educational resources at ShakeUpLearning.com, learner-driven workshops and presentations and co-hosting Google Teacher Tribe weekly podcast, Kasey proves why we should never settle for the boring when it comes to bringing out the very best in our students, and we should always strive to Shake Up Learning!
Bring Kasey to Your School or Event!
---
Connect with Shake Up Learning