Presented by Kasey Bell
---
© Shake Up Learning 2023. Unauthorized use and/or duplication of this material without express and written permission from this blog's author and/or owner is strictly prohibited. Excerpts and links may be used, provided that full and clear credit is given to Kasey Bell and Shake Up Learning with appropriate and specific direction to the original content on ShakeUpLearning.com.
---
---
100+ Google Quick Tips for Educators
Leave me a comment here: https://shakeup.link/feedback
---
PRE-ORDER the AI-Powered Choice Boards Mini-Workshop
Only $7!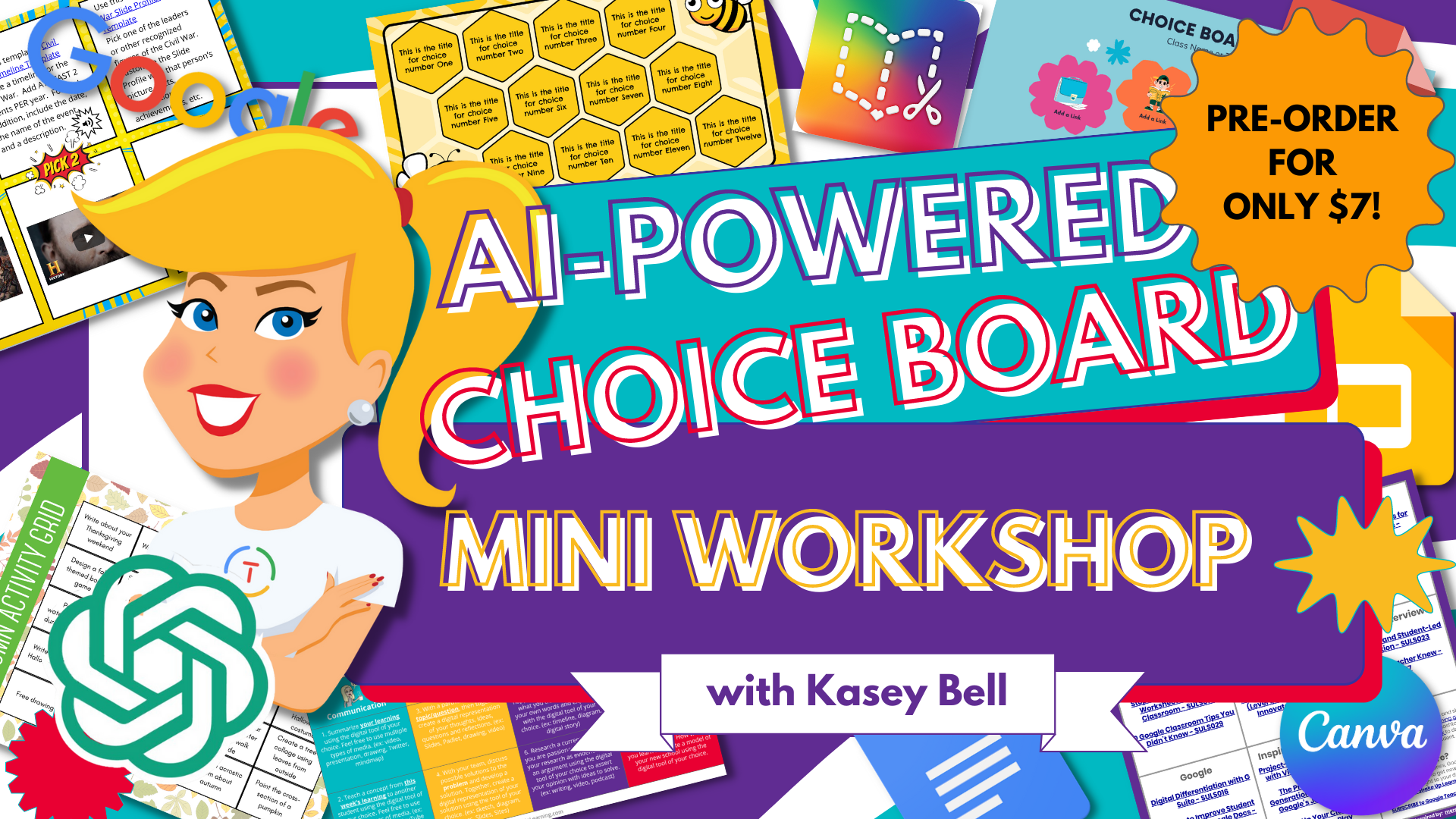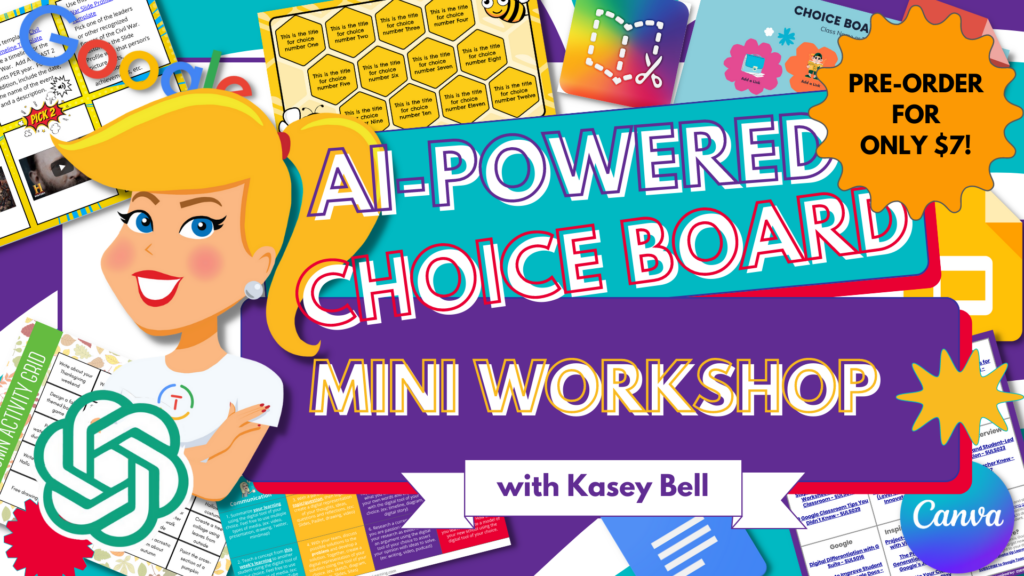 Are you tired of spending countless hours on lesson planning? We have a game-changing solution that will transform your teaching experience and make your classroom more student-centered than ever before!
Introducing our AI-Powered Choice Board Mini Workshop with the edtech expert, Kasey Bell. This workshop is designed to empower teachers like you to harness the power of artificial intelligence and streamline the process of creating choice boards aligned with your learning goals. And the best part? It's now available for an incredibly affordable price of just $7!
Here's what you'll gain from this self-paced, on-demand mini-workshop:
Time-Saving Templates: Say goodbye to tedious planning! We provide you with pre-designed choice board templates that you can easily customize to fit your classroom needs.
AI Prompts for Inspiration: Our AI-powered prompts will spark your creativity, giving you fresh ideas to create captivating and enriching activities for your students.
Student-Centered Learning: Learn how to design choice boards that put your students at the center of their own learning journey, fostering independence and active engagement.
1-Hour Credit Certificate: Receive a professional development certificate upon completion, showcasing your commitment to continuous improvement as an educator.
Supporting Resources: Access a treasure trove of additional resources, tips, and tools to enhance your teaching practices further.
Enroll now to take advantage of this incredible opportunity to revolutionize your lesson planning. As teachers ourselves, we understand the challenges you face daily. That's why we're thrilled to offer this mini workshop at such an affordable price, so you can experience the benefits of AI-powered choice boards without breaking the bank.
Don't miss out on this limited-time offer (the price goes up to $27 on August 4th)!