In this episode, Kasey chats with Rich Dixon, Senior Director of Innovative Learning at Hāpara. Rich shares the power of Open Educational Resources (OER)–what they are, where to find them, and how to get started. The FREE Lesson Plans and Resources You Aren't Using (but should be)–Find free, standards-aligned lesson plans and teaching resources for your classroom. (This episode sponsored by Hāpara.) 
Stop buying lesson plans and worksheets and access the wonderful free resources available to you!
Rich started his teaching career as an elementary school teacher in the Seattle area. As he moved around into different grade levels and roles, Rich discovered his passion for using technology to teach. He loved watching students succeed with the right tech for their needs.
Listen to this article.
This episode is sponsored by Hāpara We provide teachers with tools to build flexible, personalized digital learning environments so they can power awesome learning. 
The FREE Lesson Plans and Resources You Aren't Using! (but should be)
Rich shares that he spent some time recently at the Buck Institute for Education, which focuses on Project Based Learning. They specifically help educators to move into a more online or hybrid learning environment through the use of project-based learning. This knowledge fits well with Rich's current position at Hāpara, where he explains how PBL and OER go hand-in-hand. 


What are Open Educational Resources (OER)?
Teaching, learning, and even research that live in the public domain or have been licensed to be used freely. This also means that these resources are able to be customized and personalized for the classroom. 
OER includes any number of educational resources from worksheets to reflection sheets, teacher-created projects and lesson plans, textbooks, and more. Often times the resources do need to be given author attribution or they are listed under the creative commons license. 
Historically teachers have been utilizing open resources for decades now. However, in the beginning, these free resources were often not formatted in a way that teachers could readily customize or provide for their students to effectively use. They were also usually not high quality or aligned to teaching standards. 
With the emergence of Common Core and very few resources available to align with these new standards, teachers began utilizing OER once again. There was an influx of districts assigning teachers or instructional coaches to compile OER options that reflected the needs of common core. As Common Core matured and publishers began providing professional resources the use of OER trickled away. 
In 2015, the Department of Education at the federal level enacted an initiative called Go Open. It was a commitment of districts and educators to provide resources to share. However, this was not an initiative that really took off. 
More recently the higher education sector has found a demanding need for OER due to the high cost of textbooks and ever-changing information within their curriculum. These same issues are affecting schools at the K-12 level. Then add in the pandemic forcing the use of online learning. These issues have brought OER back to the forefront of educational needs. 


Where do teachers find OER? 
Rich suggests the best place to start is at the OER Commons website. Here educators can search based on subject, grade level, and standards. There are also curated Hubs that have specifically compiled resources. Teachers are also able to share their own resources to give back and share with the education community. These are all completely free!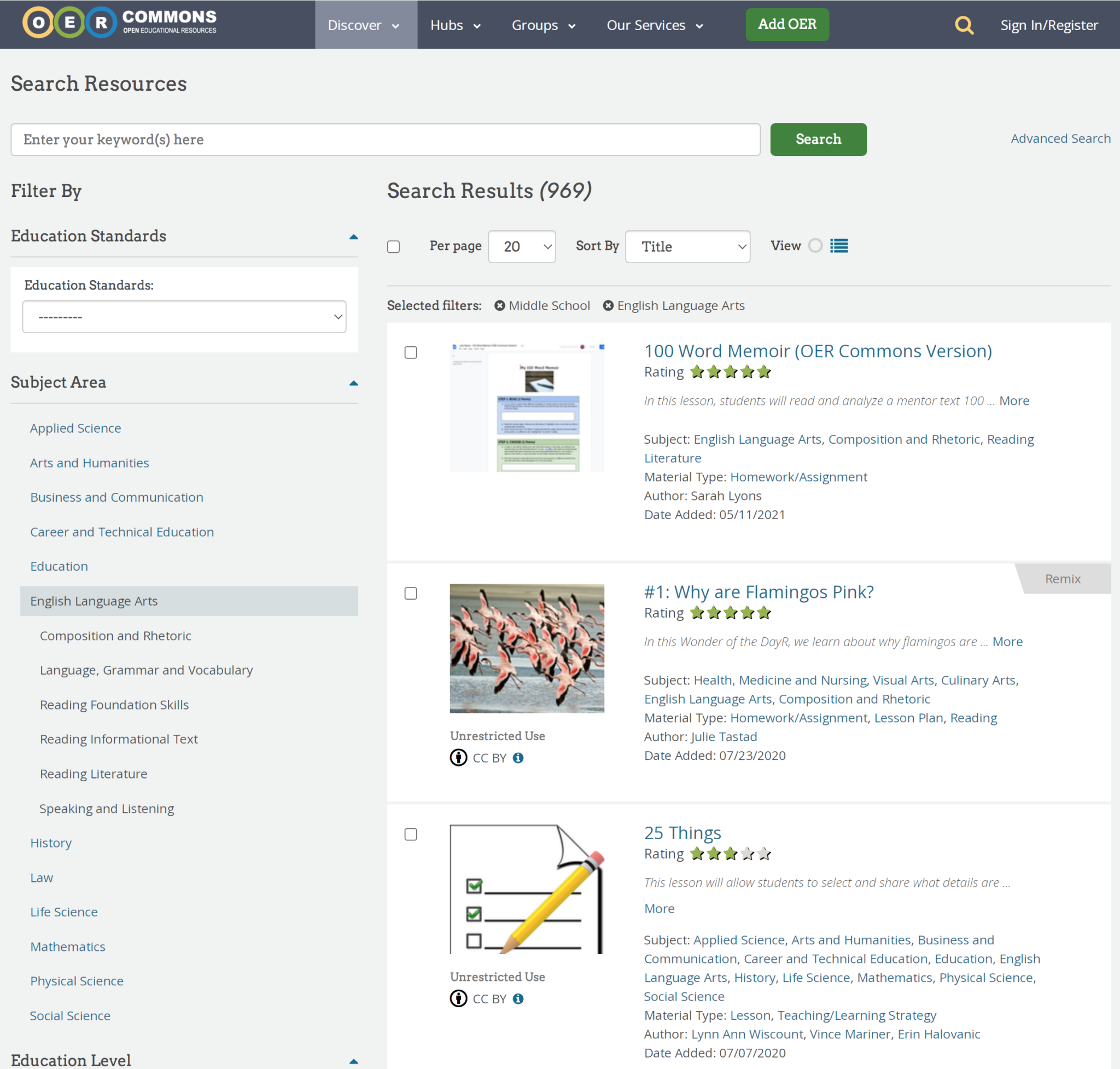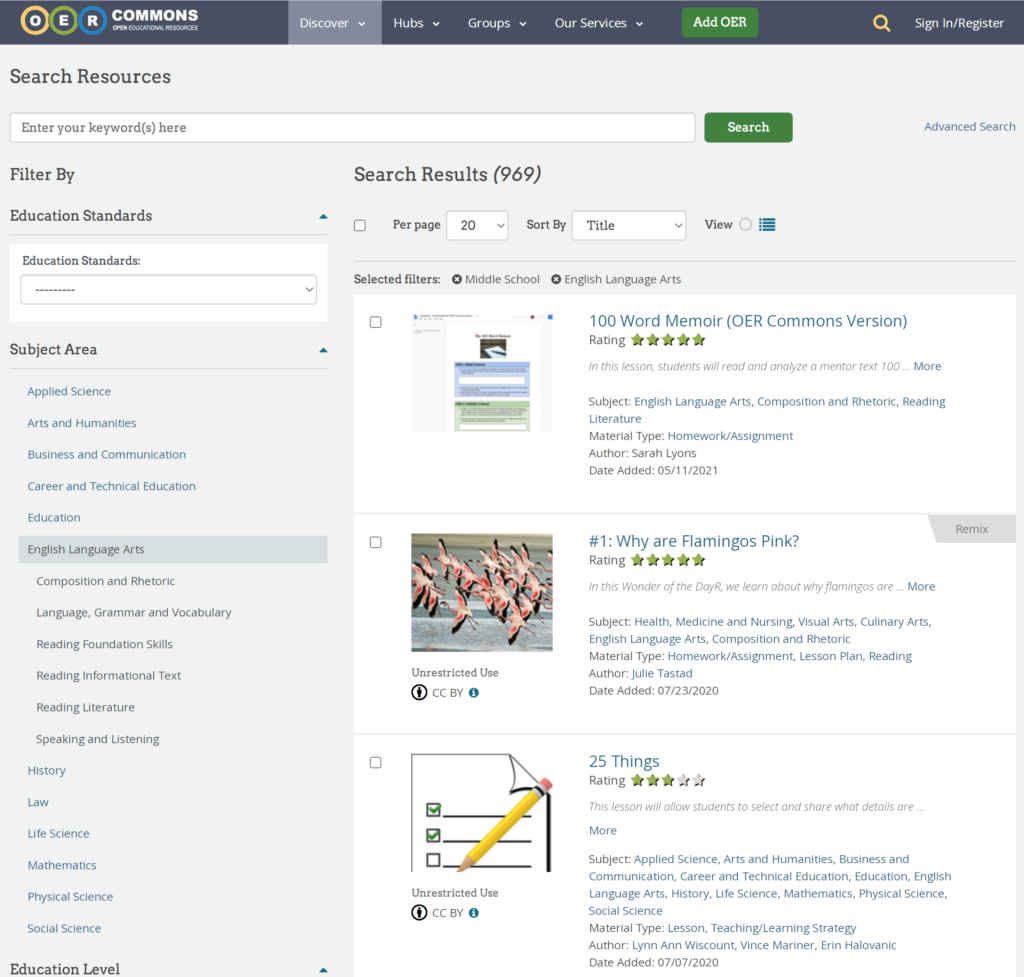 For those teachers looking specifically for Science resources, Rich suggests taking a look at Open Science Ed. They are growing a collection of high-quality resources with clear learning outcomes, teacher lesson plans, and student resources. All of these resources are able to be customized or personalized to standards or student needs. 
How do I get started with OER? 
If you're new to OER it can be overwhelming to comb through all the resources. Rich suggests that as we all return to the classroom and reevaluate our teaching materials tackle this with a team of teachers. Start with one unit, divide the workload. Evaluate the materials you currently use, look through the options offered through OER and make updates as needed. Working with a team of teachers will allow the team to share and not be given the burden of an entire school year. Rich points out that working with a team also allows for quality conversations around the materials to learn from each other. Here's a great article on how to get started with OER in the classroom.
Download Hāpara's FREE Getting Started Guide
Check out these websites to find resources for your classroom:
How can Hāpara help? 
Hāpara provides educators with a Digital Backpack. This tool integrates with Google Classroom for a more streamlined experience. They also ensure that all resources will be viewable on any device.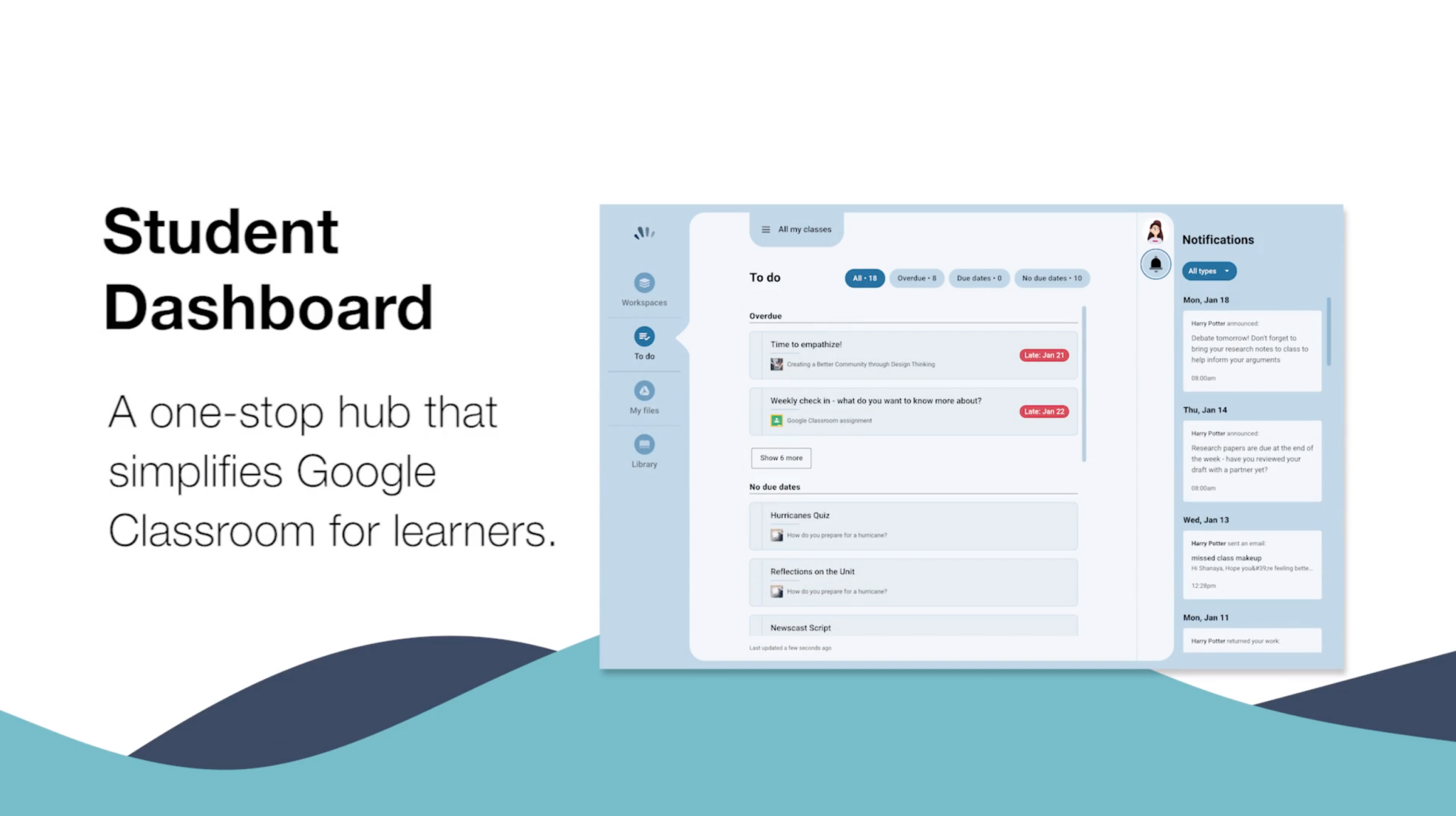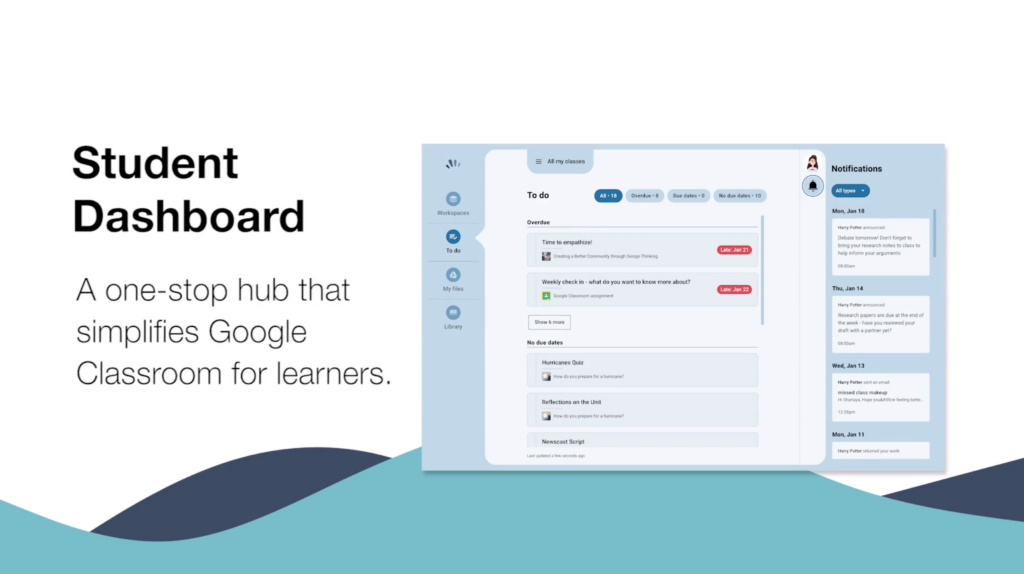 For example, if a teacher wants students to read a text in PDF they cannot always ensure students can easily read the text. Hāpara allows that text to be mobile-friendly for students to read in reasonable font size. For all texts, a table of contents will also be generated for easy navigation. Any graphics or charts are formatted so that students see it as a whole even if it was printed on two separate pages. This brings accessibility of the texts to all students. 
For students to access the Digital Backpack, they sign on with their Google credentials to the student dashboard and all of their Google Classroom items integrate into the dashboard. If teachers would like to see what this looks like go take a look on the Hāpara website. 
One Last Point
The potential for diversifying is increased through the use of OER in your classroom. Rich points out that the authorship of OER is vast and it's likely a teacher will find an author for students to identify with among all the options. When our students can see themselves in the content it leads to greater student engagement and better learning outcomes. This can be inspiring to students as well. 
About Rich Dixon
Rich Dixon is the Senior Director of Innovation at Hāpara where he focuses on championing the use of OER to help differentiate learning for all students. He is passionate about applying his 25+ years as a teacher, administrator, staff developer, IT director, and curriculum coordinator to promote differentiated learning that addresses educational equity issues. He is a national speaker who has presented on a range of emerging EdTech topics, including OER, digital badges, and technology-enhanced pedagogy. Previously, he served as the Director of Professional Learning Services at Lesson Planet, a legacy OER aggregation provider. Most recently he was the Director of Online Learning at PBLWorks/Buck Institute for Education, where he studied under the National Equity Project to help create professional development that leveraged culturally responsive practices. He has also been a faculty member of the Education Innovation Alliance, and a Lecturer in the Graduate School of Education at UC Santa Barbara.
© Shake Up Learning 2023. Unauthorized use and/or duplication of this material without express and written permission from this blog's author and/or owner is strictly prohibited. Excerpts and links may be used, provided that full and clear credit is given to Kasey Bell and Shake Up Learning with appropriate and specific direction to the original content on ShakeUpLearning.com. See: Copyright Policy.