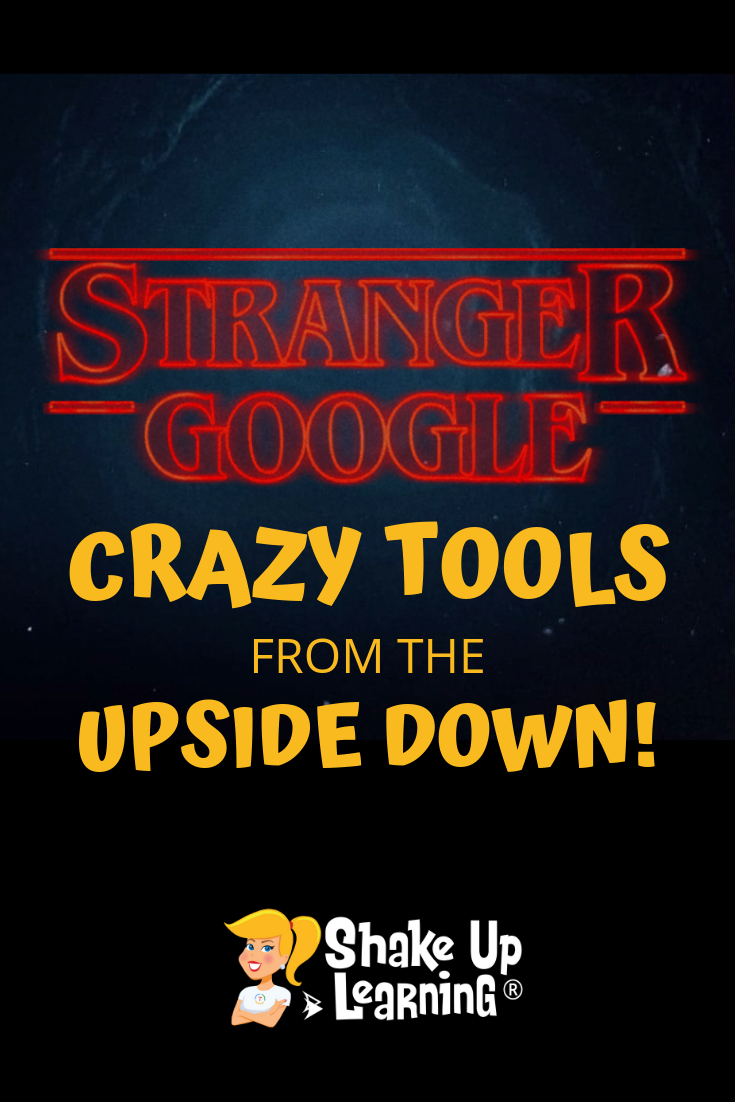 In this episode, Kasey shares some super cool, lesser-known Google tools. These tools use AI, machine learning, body movements, data, and more to engage your students in new ways. Are they as strange as the Netflix series, "Stranger Things?" You'll have to listen to find out! (I promise it's not scary!)
Any Stranger Things fans out there?
Stranger Things is a Netflix horror series about a boy who vanishes from a small town, and in the process of investigating his disappearance, the locals discover some supernatural things. (I'll keep it at that, so I don't spoil anything!)
It's not everyone's cup of tea, but I do enjoy the 80's throwback setting, Joyce's antics, and seeing kids solve problems!
I even quoted the teacher from the show, Mr. Clark, in my book!
I have a new presentation about some lesser-known Google tools, Stranger Google: Crazy Tools From the Upside Down, with a fun, Stranger Things theme.
Listen to this article.
This episode is sponsored by Hāpara We provide teachers with tools to build flexible, personalized digital learning environments so they can power awesome learning. 
There's always something new to learn when it comes to Google.
And there are so many super cool (and free) tools out there that are not a part of Google Workspace for Education.
I want to share some of these fun, strange, and crazy tools with you in this post.
But first, a lesson from Mr. Clark!


---
Always Open the Curiosity Door
Mr. Clark is one of the teachers on Stranger Things and the sponsor of the AV club. Mr. Clark encourages problem-solving and curiosity.
He says, "Always open the curiosity door."
I love that!
Here's a clip if you need some inspiration:
How are you encouraging your students to always open the curiosity door?
---
Stranger Google: Crazy Tools From the Upside Down!
Literacy Tools
Let's kick things off with literacy tools.
As Dustin explains to the librarian, "I am on a curiosity voyage, and I need my paddles to travel. These books are my paddles. I need my paddles!
Isn't that a great metaphor?
---
Talk to Books is a Google AI Experiment.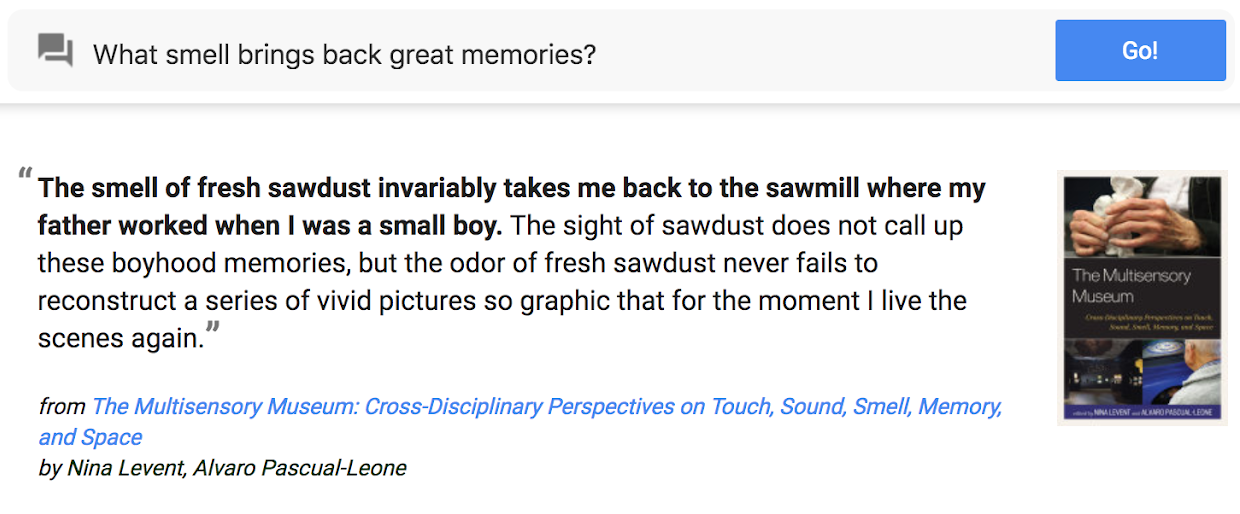 When you type in a question or a statement, the model looks at every sentence in over 100,000 books to find the responses that would most likely come next in a conversation.
This is a really interesting way to help kids connect and learn with literature, discover new authors and books, and strike up some interesting conversations!
---
Combine the power of Google Docs with AI! Make interactive, talking stories without coding and play your story instantly on Google Home.
---
What I love about this tool is that it will give you a "Choose Your Own Adventure," story template in Google Docs, so that alone is worth exploring! Help students improve writing and get creative.
Even if you don't have a Google Home or cannot use it in your classroom, the Story Speaker tool and template are worth exploring!
---
Emoji Scavenger Hunt is a super fun game from Google Experiments.
Using the camera on your device, students identify emojis in the real world. The application uses artificial intelligence to try and determine what's in the picture and see if it matches the emoji.
I also shared Emoji Scavenger Hunt in a previous post with even more ideas: Back to School with G Suite.
---
---
Stranger Google Experiments
Now, let's move on to some more interesting, stranger tools that are so unexpected and exciting they may make you think you have the powers of Eleven!
Be sure to check out this collection of Google Experiments for the classroom.
---
This Google Experiment uses the camera on your device to make music just by moving your body.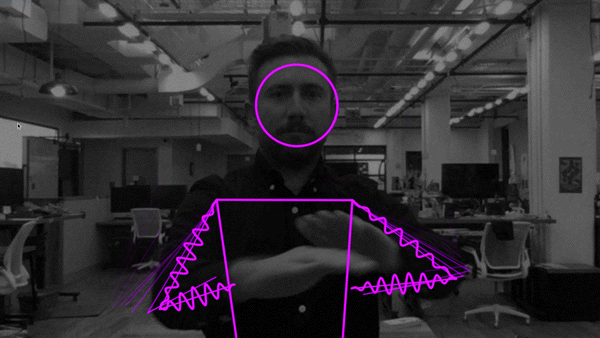 YOU MUST TRY THIS!
Launch the experiment and give it permission to access the camera on your device.
Then just move your body and listen to the music you create.
You can even change instruments!
What a fun brain break for students!
---
Using AI and your own body, conduct your own orchestra in the browser by moving your arms.
That's right! You and your students can conduct a full orchestra using your arms and your body!
Give it a try!
---
Understanding Culture
Culture is so important, and poor Eleven was deprived of so much as a young child.
Eleven had a tough time adapting to the local culture, but she totally fell in love with Eggos, even stealing them from the grocery store she wanted them so badly!
---
This super fun tool uses machine learning to match your doodles to paintings, sculptures, and drawings from museums around the world.
I don't think this one is available to the masses just yet, but I expect to see it soon.
Watch the video below to see exactly how it works.
---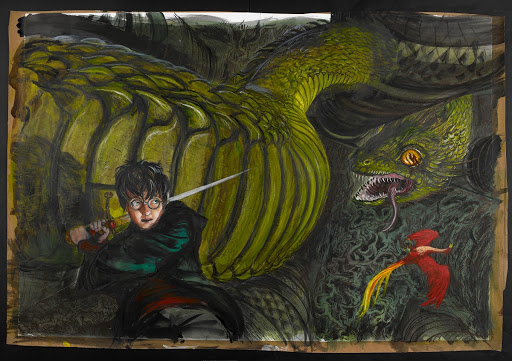 Harry Potter fans rejoice!
You can explore the British Library Harry Potter Exhibition that is loaded with Harry Potter memorabilia, artwork from Jim Kay, and even view early sketches and notes by J.K. Rowling!
---
An interactive machine learning experiment that visualizes what we might lose and what will remain as temperatures rise.
---
What do you think? Did you find something new to try in your classroom?
I couldn't fit ALL of the Stranger Google tools into one blog post so be sure you are subscribed to Shake Up Learning to get the entire series delivered to your inbox!
© Shake Up Learning 2023. Unauthorized use and/or duplication of this material without express and written permission from this blog's author and/or owner is strictly prohibited. Excerpts and links may be used, provided that full and clear credit is given to Kasey Bell and Shake Up Learning with appropriate and specific direction to the original content on ShakeUpLearning.com. See: Copyright Policy.