Google never ceases to amaze me!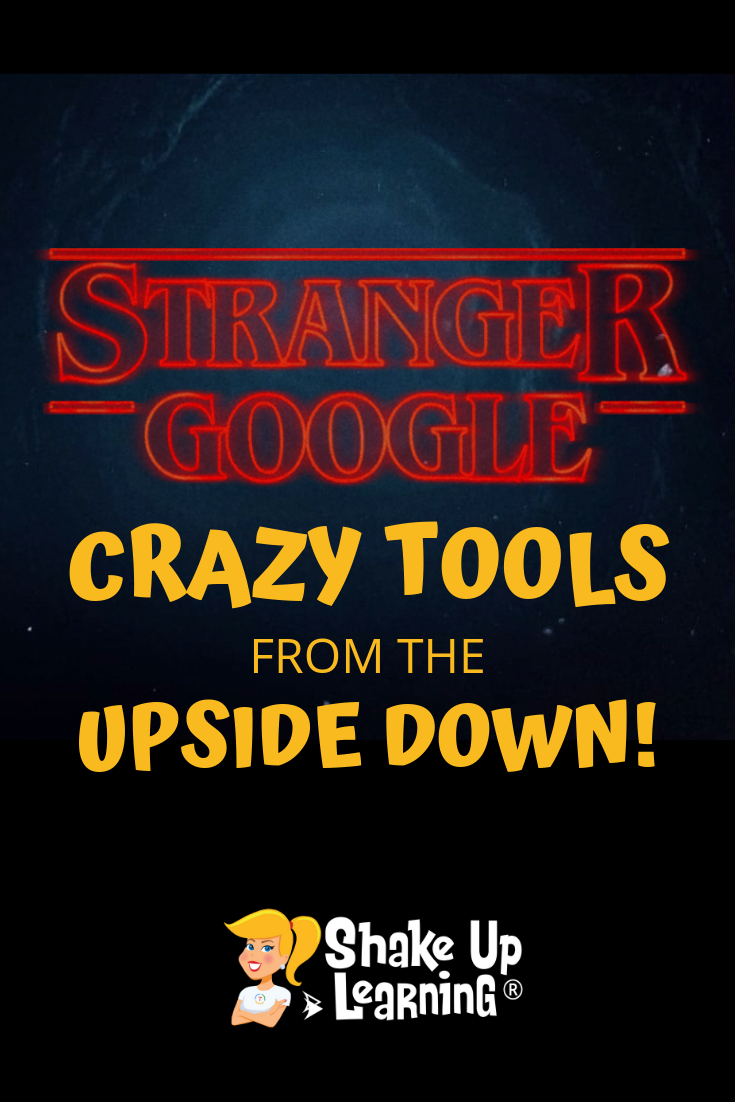 You know I love me some G Suite tools, but there is so much more to Google than you ever imagined!
I love to dig into the lesser-known Google tools and figure out how these can be used for learning in the K12 classroom.
I also love a fun theme for my presentations and blog posts, and Stranger Things was a perfect fit.
This is Part 2 of my series, Stranger Google: Crazy Tools from the Upside Down.
In Part 2, I'm giving you SIX more crazy tools!
Did you miss Part 1? No worries. Click here to see the first set of Stranger Google tools, where I shared SEVEN crazy tools!
Stay tuned for Part 3. I have more to come!
[Tweet "Stranger Google: Crazy Tools from the Upside Down (Part 2)! – EVEN MORE AWESOME Google tools that you've never heard knew existed! #googleedu"]
Stranger Google: Crazy Tools from the Upside Down (Part 2)
Making Sense of Data
Poor Joyce, she just wants to find her son, and she goes to great lengths to piece together all of the data she can collect, including some Christmas light communication!
These days, we have all kinds of data at our fingertips, and there are some really cool Google tools to help us make sense of it all!
---
Google knows a lot about everyone! They know what we search for and can detect trends in searches.
Google Trends is a tool that allows you to see what people are searching for and the top ranking searches.
It is often very telling about our culture, as I often see Kardashian on this list! (UGH!)
What's even cooler is the fact that you can see Hot Trends Visualizer, which is what the animation is showing above.
If you ever visit a Google campus, you will often see this on the monitors in the offices.
To see the grid, go to the top-left and hover over how many squares you want to see.
Hot Trends will show you real-time trends, and you can even see what's hot in other countries! (Hover over the bottom-left to change countries.)
Be sure to also explore The Year in Search, where you can see a video and a summary of all the events of the past year.
This is a fantastic tool for current events, research, and conversation starters with students.
---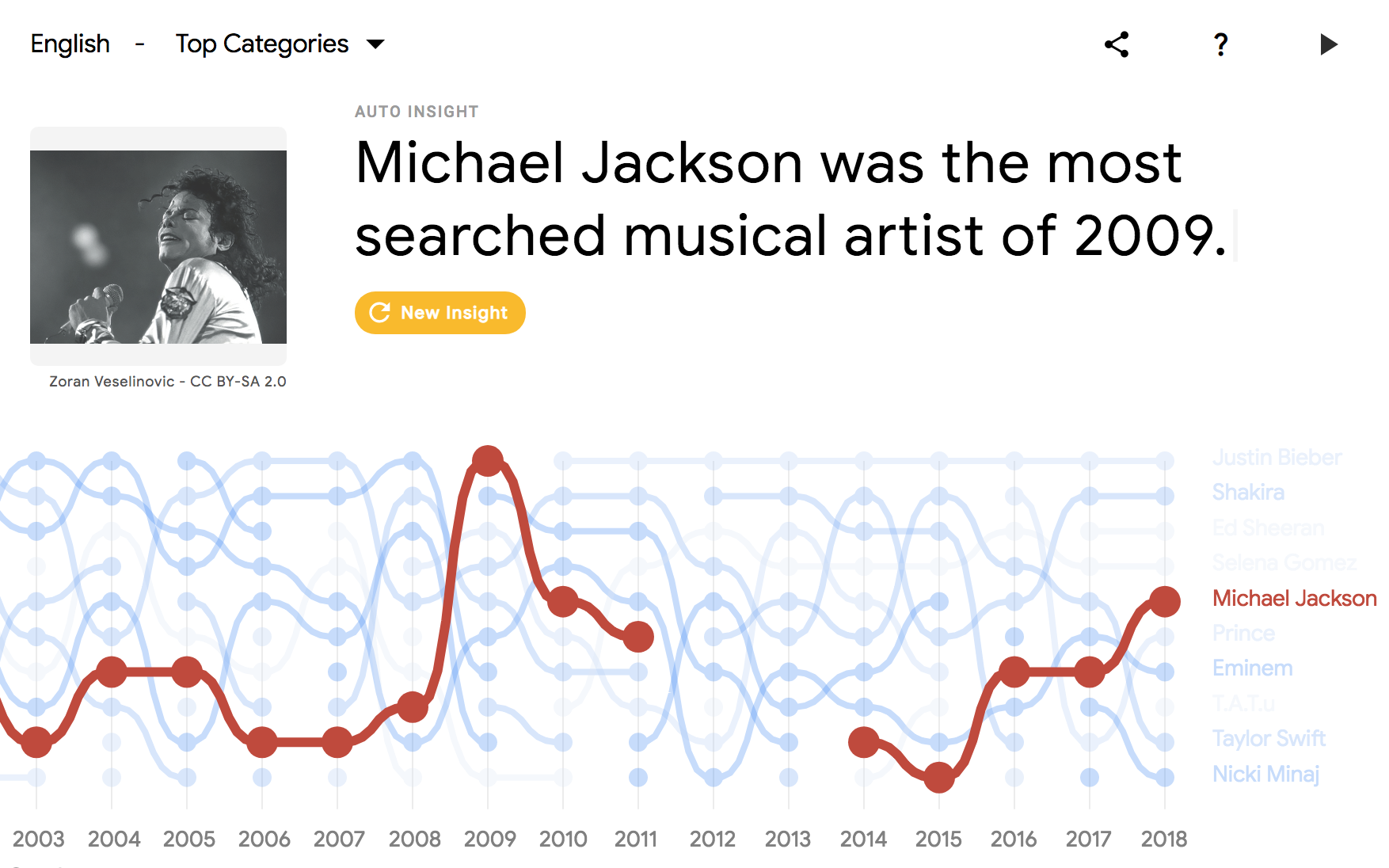 In 2018, Google turned 20 years old! Wow, that makes me feel old!
But what this means is that they have 20 years of data–that's a lot, my friends.
So Google decided to take that data and make a visual search and discovery tool, 20 Years of Search Trends.
There are all kinds of insights into what people were searching for over the last 20 years which also reveals a lot of popular culture, historical events, and more.
---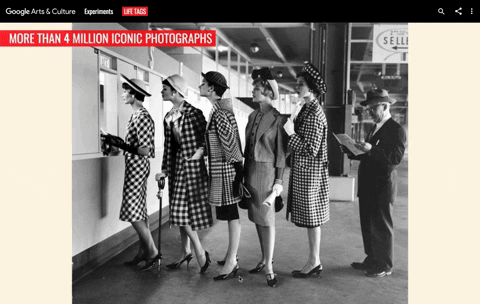 LIFE Tags organizes over 4 million images from the Life magazine archives into an interactive encyclopedia using machine learning.
Life magazine (1936-1972) was an American news publication with an emphasis on photojournalism, and they captured some defining moments in our nation's history.
This Google Experiment uses machine learning to identify and tag everything it can find in a photo, from a smile to a baby, to hats, to anything!
Use this tool like an encyclopedia to search for objects, facial expressions, just about anything.
Before you ask, I don't think the intent of this tool is to save photos for use in projects. There is no statement about copyright that I could locate.
My advice is to use this as a research tool, spark discussion, and look back on history.
---
This is AWESOME, y'all!
Notable Women is an AR Experiment that lets anyone see 100 historic American women where they've historically been left out: U.S. currency!
"SWAPPING OUT THE FACES WE ALL KNOW
FOR THE FACES WE ALL SHOULD!"
This is a great way to talk about women in history and spark discussion!
There is also a teacher resource page with lesson plans for grades 3-12, posters, and downloadable "dollar bills," to use instead of real ones.
Download the iOS app or the Android app and give it a try!
---
For the Curious Student
The Stranger Things students of Hawkins Middle School are particularly curious.
I'm always looking for ways to help keep students curious, and the next set of tools will do just that!
---
Made with Code
Made with Code is a program designed to help close the gender gap in the programming industry, and give girls and young women fun ways to learn how to code the things they love.
There are tons of resources and projects on their site that are always very relevant and timely, including creating a Mary Poppins Returns snowflake, designing your own emojis or snap chat filters.
They also host many contests throughout the year.
Share this site with the girls you teach, spark some curiosity, and possibly a future programmer!
---
So this one may be something that you have heard of or seen, but have you shared it with your students?
The Doodle 4 Google competition is designed to inspire creativity by creating a version of the Google logo.
If you can dream it, you can draw it.
It's a U.S. competition for students K-12.
The winner gets their doodle on the Google homepage for all the world to see! How cool is that?
Oh, and they get a HUGE prize pack including scholarship money, resources for their school, a trip to Google HQ, and other fun stuff!
The website is loaded with information, teacher resources, and details on the competition.
---
Ready for more?
Stay tuned for Part 3 with even more ideas and tools.
CLICK HERE to view Part 1 of Stranger Google.
Bring the Power of Shake Up Learning and Kasey Bell to Your School, District, or Event!
Get the LIVE Stranger Google Presentation!
This blog post series is based on one of my presentations. If you would like to see Stranger Google or any of my other presentations at your school or event, submit this PD request form to bring Shake Up Learning to your event.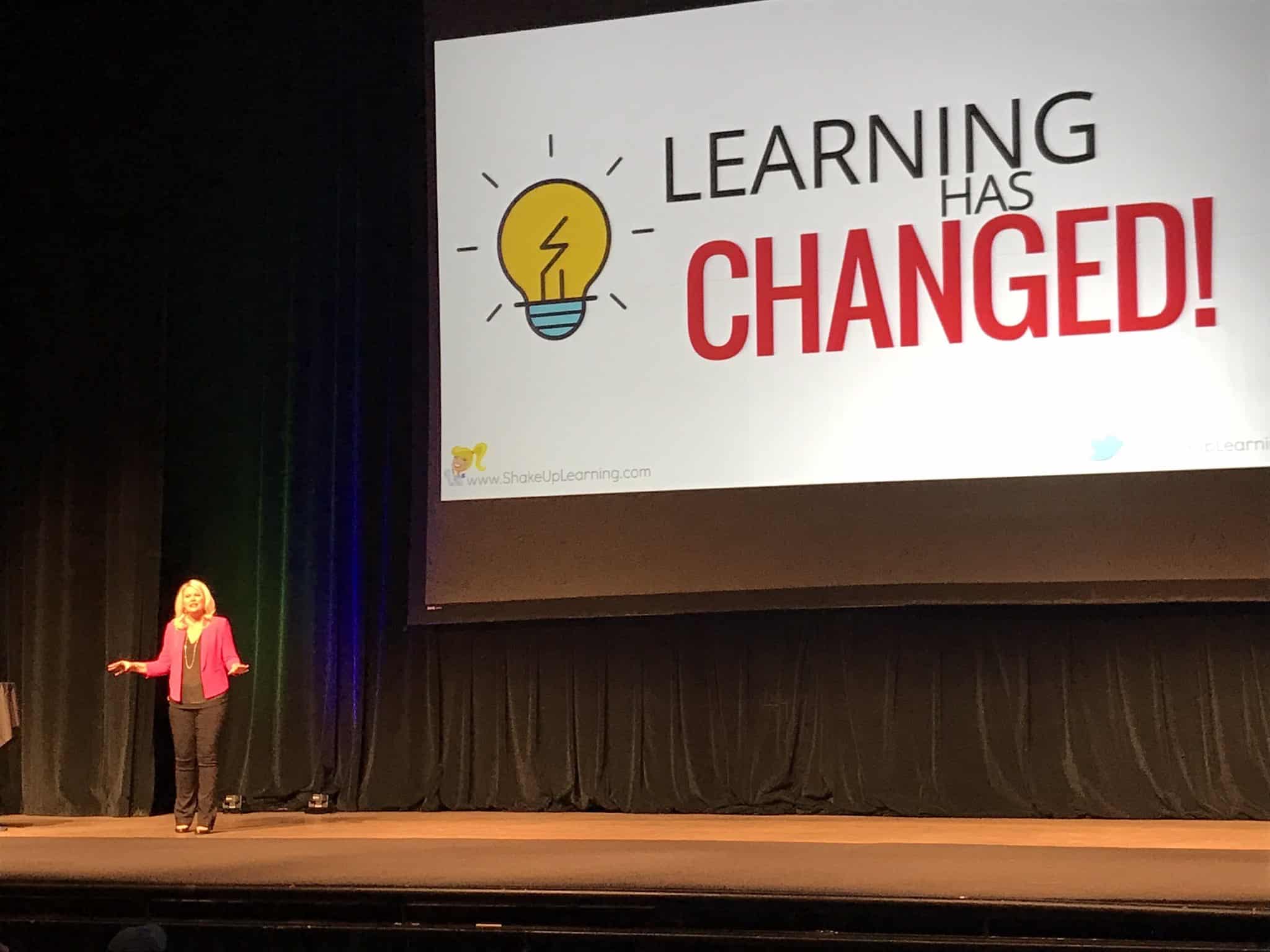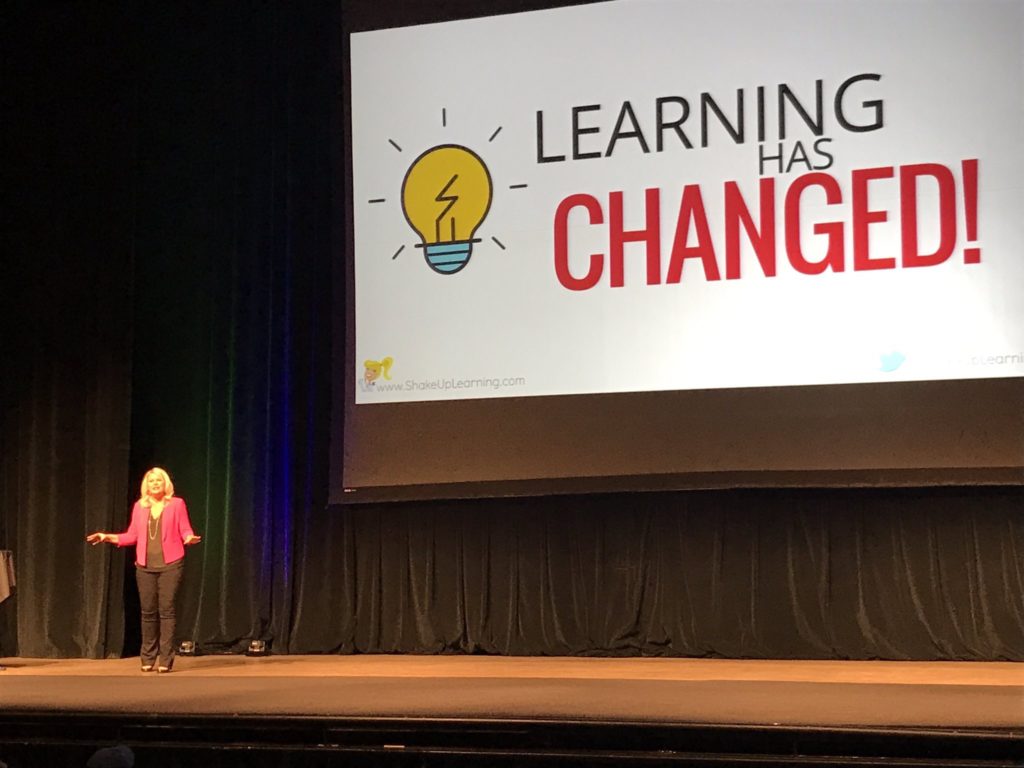 ---
With more than ten years experience as a speaker, presenter, and professional learning facilitator, and fifteen years experience as an educator, Kasey brings her unique brand of practical teaching ideas, inspiration, bold personality and southern charm to every engagement. She has traveled the world delivering inspirational keynotes, workshops, and interactive conference presentations at world-renown conferences, school districts, private schools, and even hosting her own events. Kasey has spoken at the International Society for Technology in Education (ISTE) Conference, Texas Computer Educators Association (TCEA) Convention, iPadpalooza, Google Summits, and is regularly invited by Google to present to educators around the globe.
---
Popular presentation topics include:
Be Dynamic and Shake Up Learning (keynote)
The Dynamic Learning Workshop
Digital Differentiation with G Suite
Teach Like the Tonight Show
Geeking Out Over Google Classroo
Learn more about Kasey's presentations and how you can bring her to your school or event.
---
© Shake Up Learning 2023. Unauthorized use and/or duplication of this material without express and written permission from this blog's author and/or owner is strictly prohibited. Excerpts and links may be used, provided that full and clear credit is given to Kasey Bell and Shake Up Learning with appropriate and specific direction to the original content on ShakeUpLearning.com. See: Copyright Policy.