All Google Certification Course Open on November 19!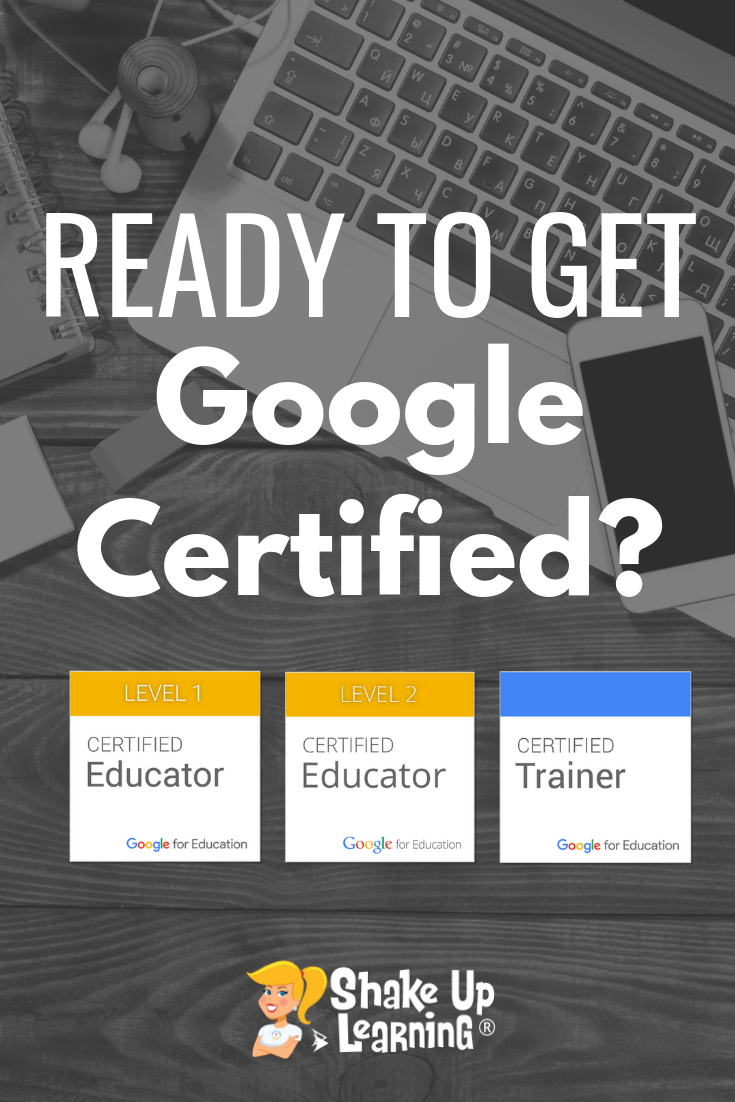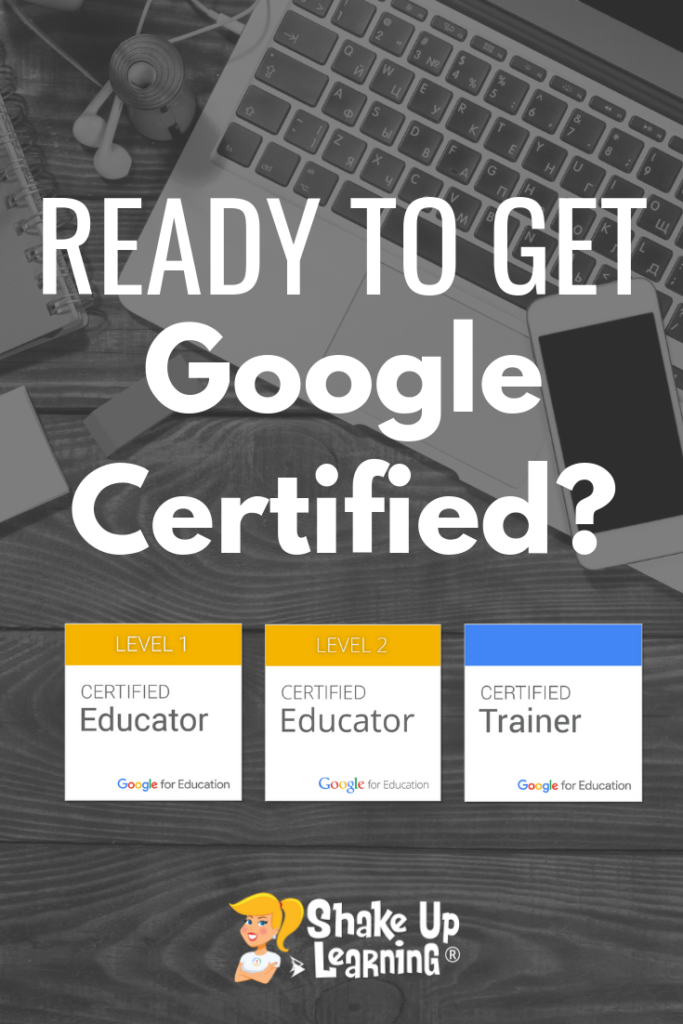 Are you ready to get Google Certified? Shake Up Learning can help!
It's finally here, well, almost here!
Many have been waiting for my Google Certification Courses to open for enrollment again, and your wait is almost over!
Start working on becoming a Google Certified Educator Level 1, Google Certified Educator Level 2, or Google Certified Trainer!
All 3 Courses Will Open on November 19th!
Mark your calendars! These courses (Level 1, Level 2, and Trainer) will open for limited enrollment on Nov. 19, 2019, and will close on Dec. 3, 2019.
These courses only open twice a year. They will not open again until May!
Just in time for some winter learning!!!
[Tweet "All #GoogleCertification Courses Open on Nov. 19th! Are you on the waitlist? #edtech #gsuiteedu"]
Here's the Scoop:
These three courses will only be open for enrollment for 15 days. No worries! That's just to get enrolled, once you are in, you have access for the life of the course which I guarantee for at least one year.
So even if you aren't quite ready to jump in immediately, you can access and start any time you want over the next year.
Online Google Boot Camps–BUT BETTER!
Consider these courses you online Google Boot Camps, only better. When you attend a face-to-face course, it's one-and-done. You don't absorb everything, and sometimes it's just too overwhelming to cram it all into 1-2 days!
With these online, self-paced, courses you move at your own speed and learn when it is convenient for you. No due dates other than the ones you set for yourself.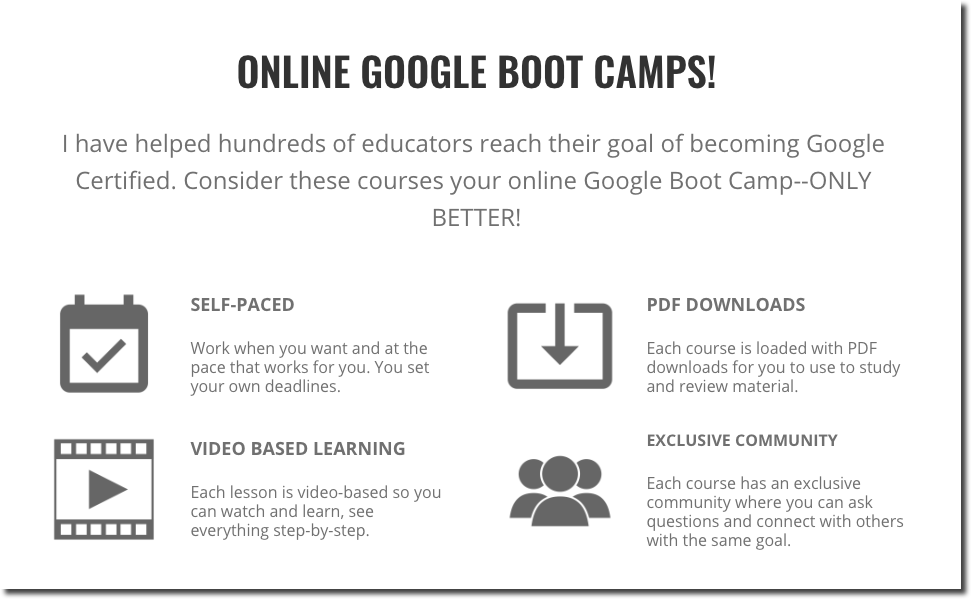 ---
This webinar is on-demand, meaning you can watch it at any time that is convenient for you. And if you happen to miss your scheduled time, I'll send you a replay link!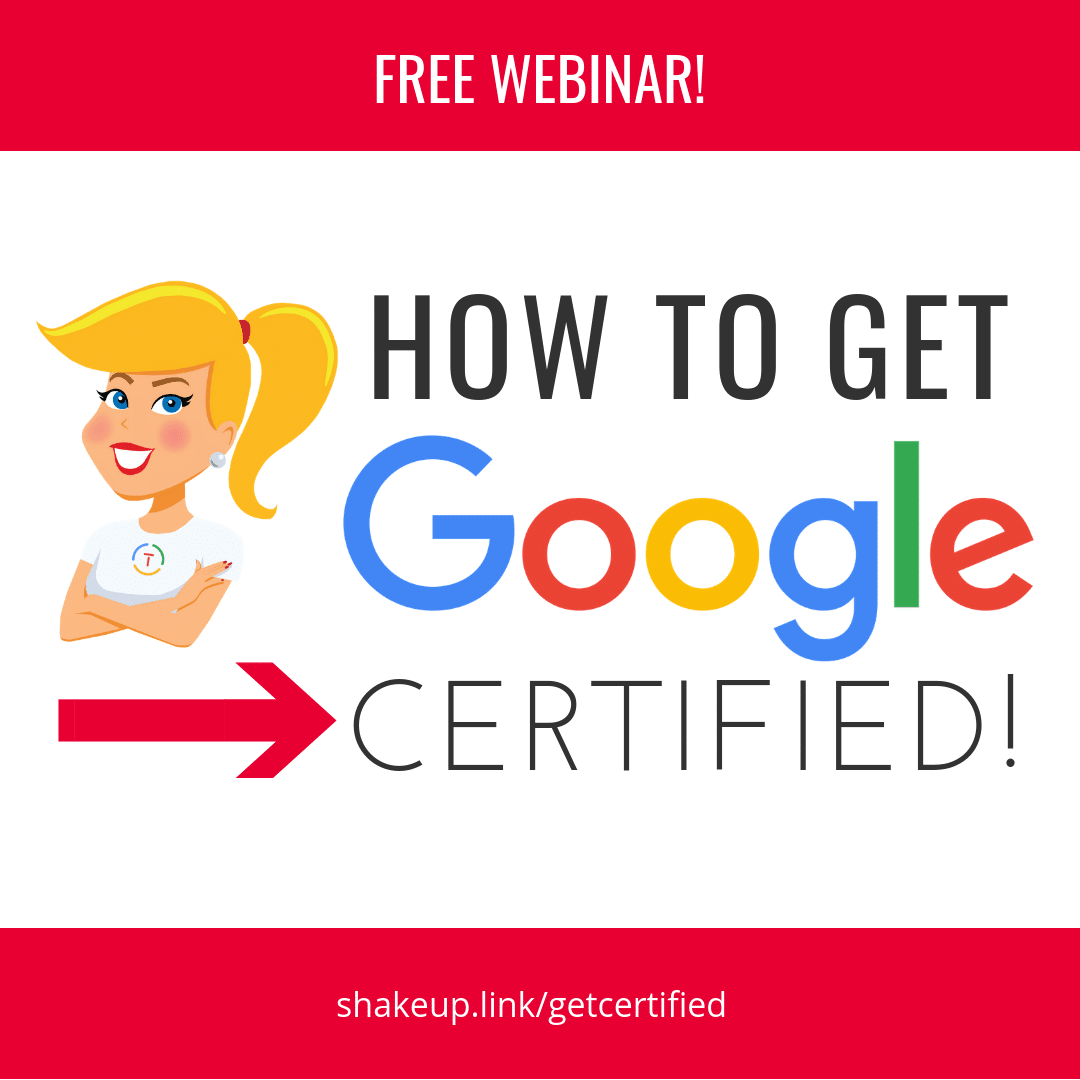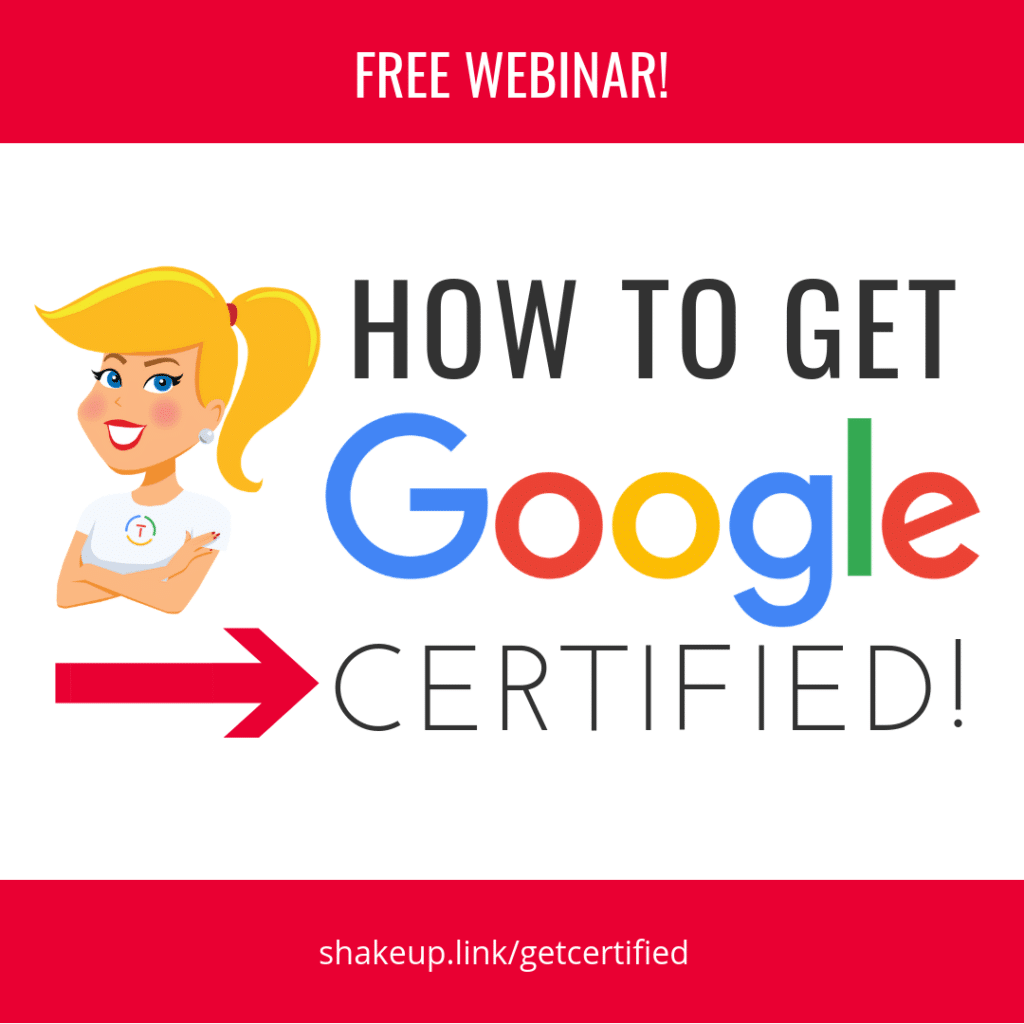 Register HERE for the FREE Webinar
---
What's Included in the Google Certification Courses?
Everything you need to know to pass the exam and become a Google Certified Educator Level 1!
---
Everything you need to know to pass the exam and become a Google Certified Educator Level 2!
---
Completely updated and redesigned for 2019!
All You Need to Know to Prepare for the Trainer Skills Assessment and Application!
Becoming a Google Certified Trainer was one of the best decisions I ever made, and it transformed my learning and my career! This self-paced, online course includes EVERYTHING you need to know to pass the Trainer Skills Assessment AND complete the application requirements, including:
---
Pricing & Bundles
Below are the prices for individual licenses for each course. (Payment plans available.)
---
Campus and District licenses available! (Click here to inquire.)
Request to pay with a purchase order.
---
BUT WAIT…THERE'S MORE!
Opening all of these courses at once also gives you another advantage–bundling! If you want to purchase multiple courses at once, you can save BIG TIME!
I'm also introducing some new bulk licensing options, so you can find more affordable ways to meet the needs of your campus or district.
NOTE: To purchase a bundle, you must purchase from the bundle page.
Here's how it works (click on the links to purchase a bundle):
---
Request to pay with a purchase order
---
---
© Shake Up Learning 2023. Unauthorized use and/or duplication of this material without express and written permission from this blog's author and/or owner is strictly prohibited. Excerpts and links may be used, provided that full and clear credit is given to Kasey Bell and Shake Up Learning with appropriate and specific direction to the original content on ShakeUpLearning.com. See: Copyright Policy.