Ready for a deep dive into meaningful technology integration?
In my new podcast, The Shake Up Learning Show, I share a very special 5-episode series of tips, ideas, lesson plan, templates, and more to help all teachers make dynamic learning a reality in the classroom.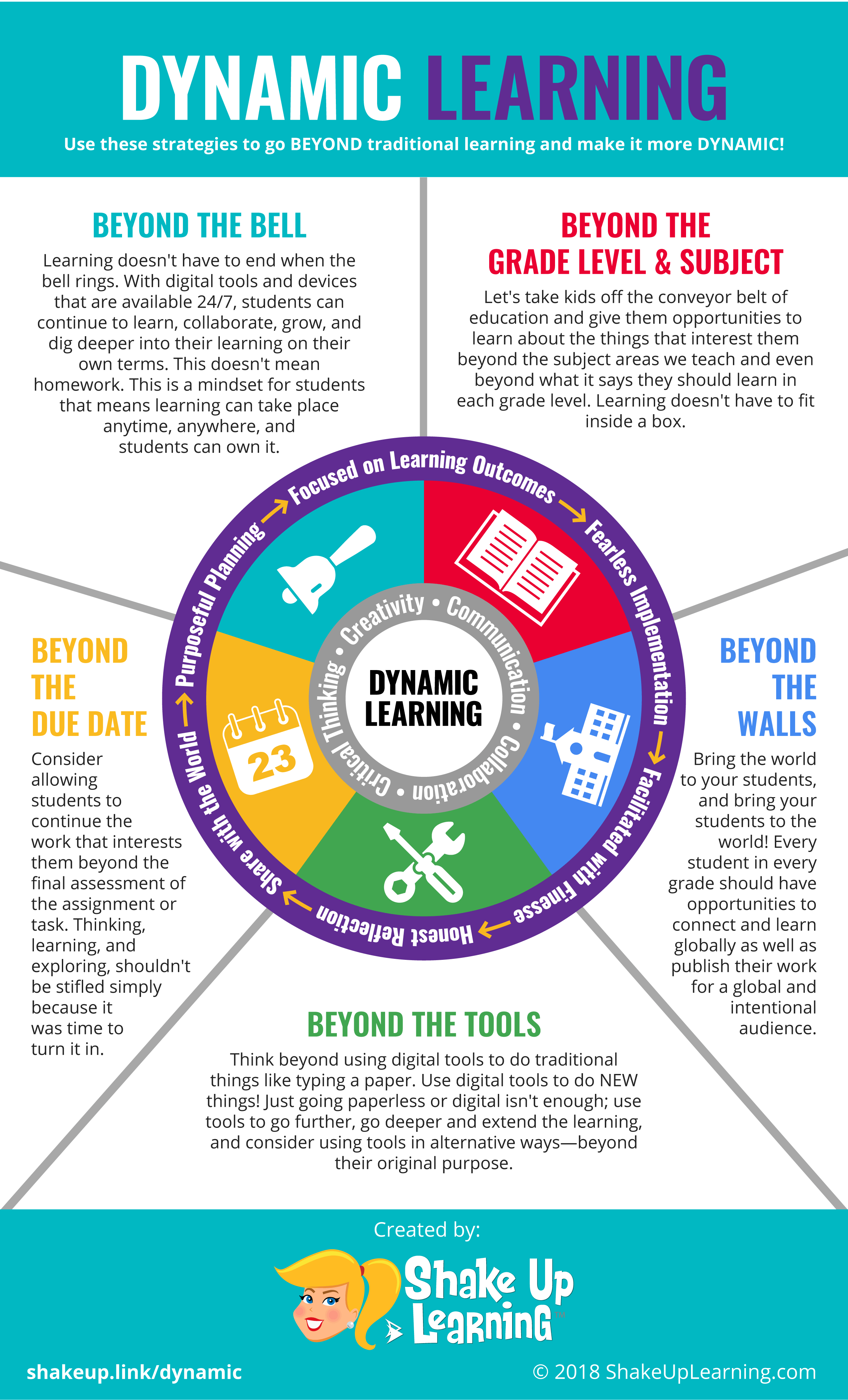 Each episode includes detailed show notes, including time stamps, links to resources, free downloads and templates, as well as a guide to everything included in the audio.
This special series also includes a FREE Download Bundle of FIVE FREEBIES! (Fill out the form on this page to get your bundle!)
AND this series makes the perfect companion to my book, Shake Up Learning: Practical Ideas to Move Learning From Static to Dynamic. (Join the Book Study!)
Be sure to SUBSCRIBE to the podcast to get the latest episodes delivered to your device
Below are links to each episode as well as podcast player to listen right here in your browser.
Meaningful Technology Integration and Dynamic Learning (5-Part Episode Series)
Below you will find a list of each of the five episodes included in this series, including a brief summary and a player that will allow you to listen right on the page.
Don't forget to scroll down to the bottom to get your EPIC FREEBIE Download!
In this episode, I share all of my favorite, tried-and-true tips to help any teacher learn how to better integrate technology and improve learning.
In episode two, I take a closer look at the four c's as foundational skills for dynamic learning, including a very special 4 C's Learning Menu that you can download and adapt for your classroom.
In episode three, I share my Dynamic Learning Framework, lesson examples and tips to help apply the framework and make dynamic learning a reality in your classroom.
In episode four, I share some old, static lessons and easy ways to make them over with dynamic learning strategies–concrete examples to help illustrate meaningful technology integration.
In episode five, I will walk you through the entire planning process, including model lesson plan examples and TWO FREE planning templates.
---
---
Join the Book Study!
This special series makes the perfect companion to the Shake Up Learning book!
So to kick things off, I am also starting a Spring Book study on March 28th.
Get the details about the book study here.
Miss the spring study? No worries! Check this information page for details about book studies we do throughout the year.
---
© Shake Up Learning 2021. Unauthorized use and/or duplication of this material without express and written permission from this blog's author and/or owner is strictly prohibited. Excerpts and links may be used, provided that full and clear credit is given to Kasey Bell and Shake Up Learning with appropriate and specific direction to the original content on ShakeUpLearning.com. See: Copyright Policy.