Is Microsoft making a comeback in education?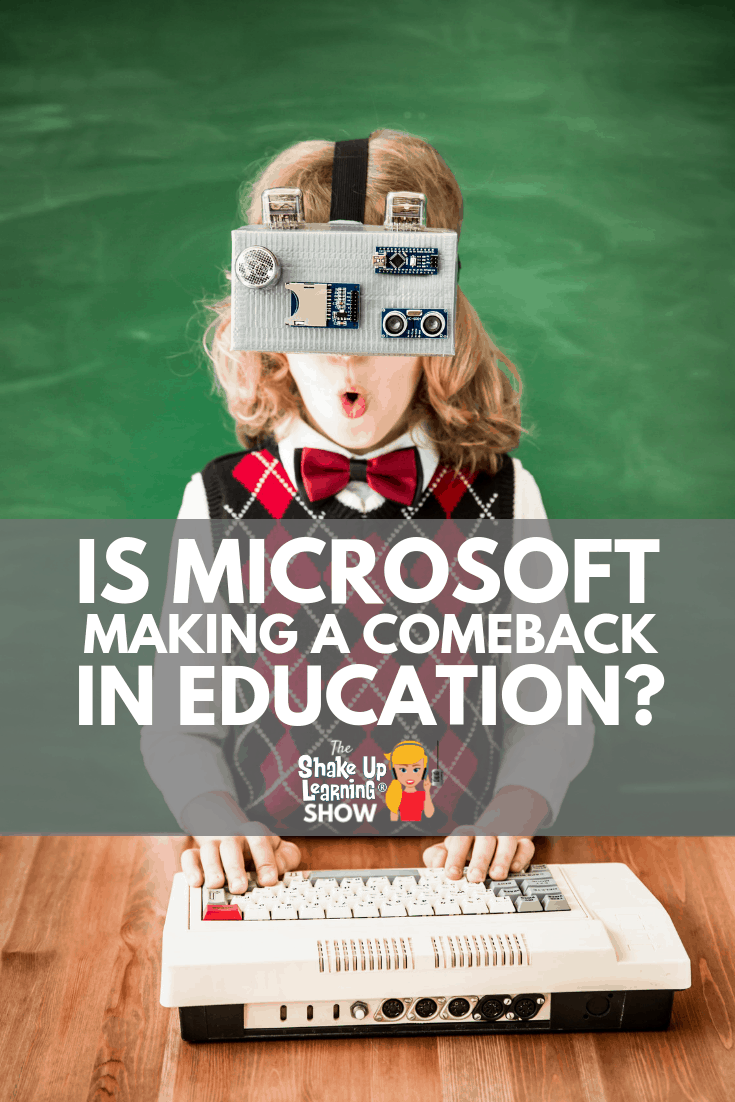 Today's guest is the gadget guru herself Leslie Fisher. I brought Leslie to the show to answer the EdTech community's biggest question, is Microsoft making a comeback in education? You won't want to miss our chat about what's new with Microsoft, and some of Leslie's other favorite tools and gadgets. 
Yes, you heard me. I said the 'M' word which is not something I talk much about, but there is a definite shift in the air.
First things first, we share why #youarenotmyfriend has been generating buzz and lay to rest rumors of any EdTech in-fighting. We are friends and we are definitely happily connected colleagues.
For several years the response I've given when teachers ask me about Microsoft is that I've been waiting for them to catch up. Leslie shares their innovative developments with the Immersive Reader and how they have integrated it with Flipgrid, how Microsoft Forms is helping math teachers create intuitive quizzes, and the various other apps and gadgets that she uses on a daily basis.
This conversation was packed with fantastic information about Microsoft's newest products and others that have been around and have gotten a reboot. Is Microsoft making a comeback? After this conversation, I think the answer is yes. What are your thoughts?, 
In This Episode:
[00:29] – Welcome back! Today's guest is Leslie Fisher, the gadget guru. 
[01:52] – Shout out to Robinson ISD and China Spring ISD where Kasey just delivered a keynote for convocation.
Want to Work With Kasey? Check out how! – Bring Kasey to your next event!
[02:32] – Kasey shares a question from the Shake Up Learning Community, specifically from a member of the summer book study:
"What would you say to a student who said, "If he [the teacher] doesn't know the answer to that question then he shouldn't be teaching and I'm not going to take him seriously?"
Kasey's Response: 
I would say we live in a time where things are changing at an exponential pace and we can't be experts in everything. But we can be are expert learners and show them the importance of being able to find their own answers and solve their own problems. The number one skill students will need to survive in this ever-changing world is the ability to adapt and teach themselves new skills.
**This episode is NOT sponsored by Microsoft**
[06:17] – Kasey welcomes Leslie to the show and they clear the air about an incident at a conference in February. #youarenotmyfriend
[10:57] – Leslie shares her philosophy on creating presentations and keeping up with tech.
[15:01] – Microsoft is making their way back and Leslie shares her feelings on this shift.
[17:45] – Learn about Microsoft Immersive Reader and how it supports all learners.
[21:08] – Where can you find and use Immersive Reader? 
[25:48] – How Microsoft is using forms to help teachers create math quizzes.
[28:34] – Leslie provides insight into how Microsoft approaches the creation of their tools.
[30:59] – What tech would Leslie gravitate toward if she was a student today? 
[36:19] – Learn about the Rocketbook and companion app from Leslie.
[40:32] – Connect with Leslie! www.lesliefisher.com 
Podcast Question of the Week
[42:42] – Kasey shares the podcast questions of the week: 
Name two new tools from this episode that you want to try in your classroom and share how you will implement. 
Post your answer to your favorite social media platform using the hashtag #ShakeUpLearning, or share it in the Shake Up Learning Community on Facebook!
[43:39] – Interested in Google Certifications? Head over to getgooglecertified.com and check out all of the free resources.
[44:29] – Thank you for listening! Please subscribe to the podcast, and leave a review on iTunes. (Bonus points if you use  the word "y'all" in your review!)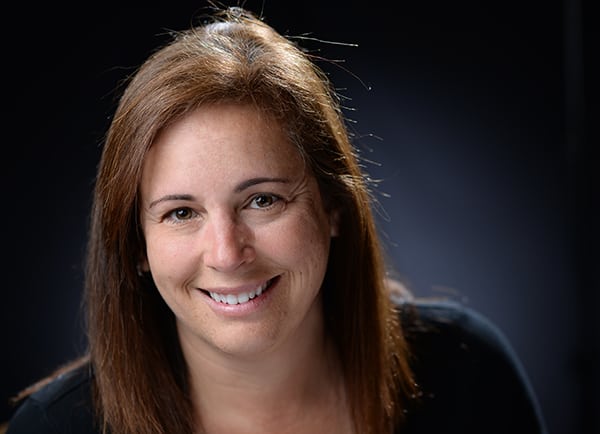 About Leslie Fisher
Twitter: @lesliefisher
Website: www.lesliefisher.com 
Leslie Fisher's interest in technology began while studying music at the University of Southern California. She quickly realized the value of utilizing computers for music mixing and recording. She grabbed her 300 baud modem, jumped on the Internet (before anyone really called it the internet) and started looking for music resources. She soon realized she was spending more time discovering technology than playing music so she changed her major and tried to figure out what geeky thing she could do for the rest of her life.
After graduating from USC with a Business and Marketing degree in 1989 and a quick stint as a Trainer, Leslie joined Apple Computer in 1992. When the Internet took off in 1994, Leslie was one of the first Apple employees assigned to study Internet growth and implementation.
In 1997, Leslie was roadkill on Apple's road to recovery and part of their massive lay off. Leslie planned to spend most of her huge severance package golfing and waiting a few months to look for a job. The day after her layoff, her phone began to ring with Apple customers requesting consulting, training and presentation services. Before she could say fore, Fisher Technologies Inc. was created to help educators with their technology implementations and decisions.
Fisher Technologies Inc. is now a worldwide company (meaning one employee named Leslie gets to travel the world teaching) specializing in presenting emerging and practical technology solutions to educators all over the world.
Links and Resources Mentioned in this Episode:
© Shake Up Learning 2023. Unauthorized use and/or duplication of this material without express and written permission from this blog's author and/or owner is strictly prohibited. Excerpts and links may be used, provided that full and clear credit is given to Kasey Bell and Shake Up Learning with appropriate and specific direction to the original content on ShakeUpLearning.com. See: Copyright Policy.