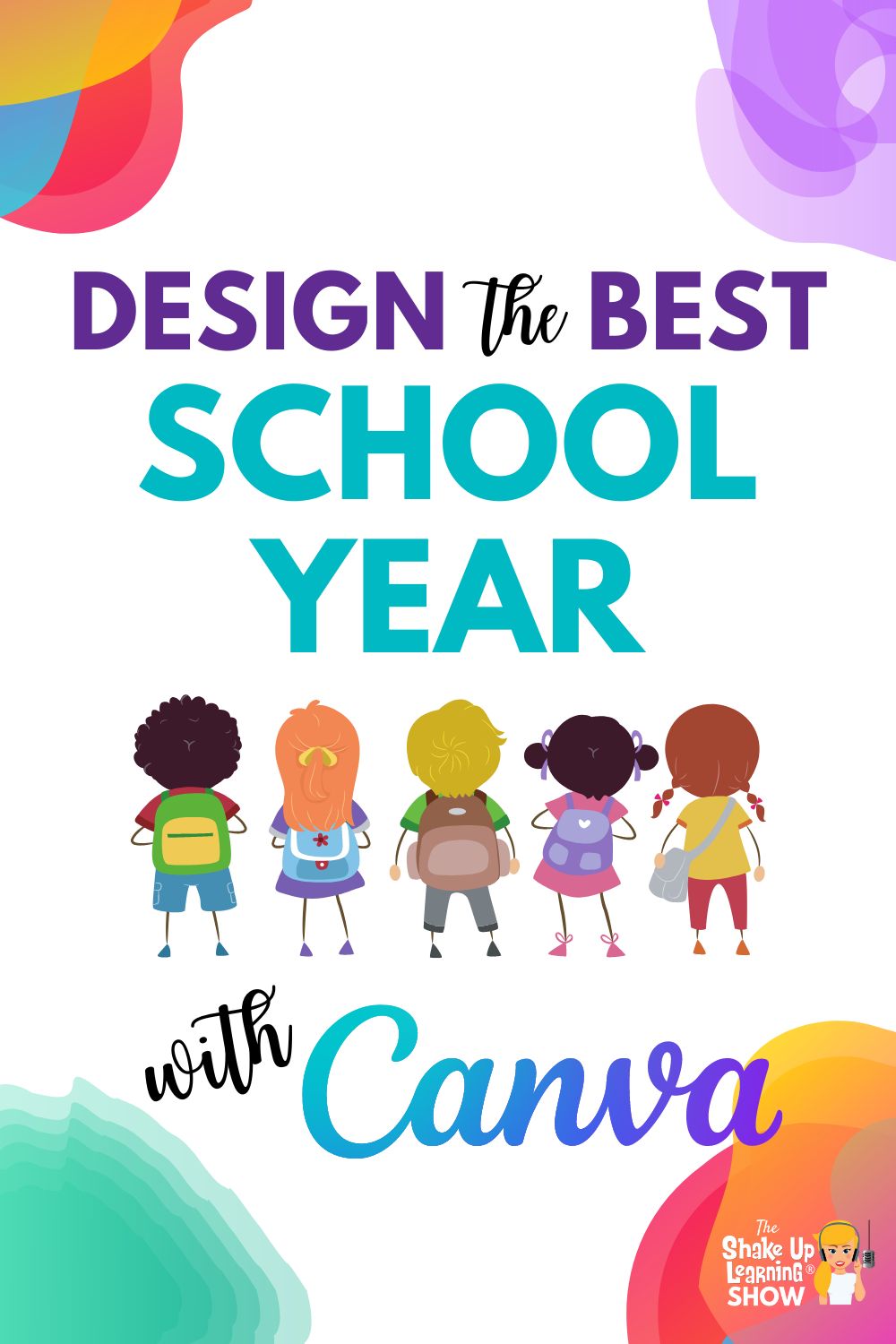 In this episode, Kasey shares some hidden treasures from Canva for Education.
Let's explore how to create collaborative and interactive assignments, increase engagement, give impactful feedback, and build critical skills.
We will also talk about free resources for teachers including live tutorials, how-to videos, a teacher community, and how to bring your lessons to life with Canva!
Canva is quickly becoming a must-have teacher tool!
Listen to this episode.
Design the Best School Year Yet with Canva!
Before we jump into the specifics, sign up for your free Canva Educator account.
Start on Canva.com/Education then click under the teacher section to have your educator email verified.
Using Canva will give you several options to engage your students.
The ready-made templates can be super helpful and time-saving! Be sure to check in with episode 132 and then more in episode 133 on the Shake Up Learning podcast. 
Canva is no longer just about designing. They have taken designing to the next level by adding engagement. It's possible to take your designs and interact with students inside Canva. The introductory video on the educator page shows a teacher and her students interacting with a drag and drop activity. Students can log into the Canva platform to engage with an activity, share comments, and leave stickers.
Related: 30+ Ways to Use FREE Templates from Canva in Your Classroom (Part 1) and (Part 2)

Related: How to Use Canva Templates in Google Slides
With the free educator's account, teachers have access to hundreds of copyright-free enhancements for their lessons. Consider how an educational video clip, gif, audio clip, or image could help provide students with background knowledge and gain a deeper understanding of the lesson. 
The best part is the ability to provide instant feedback to students. A commenting feature allows teachers to share in real-time with students. Typing specific, personalized comments is incredibly helpful, but the sticker feature makes it possible to provide feedback quickly. 
While it is possible to work within the Canva platform, sometimes it keeps things streamlined to run activities through an LMS. Canva connects with Google Classroom and a number of other popular LMS platforms. No need to download and upload, simply send activities and designs directly to the place you need them. 


Related: How to Create and Publish a Website with Canva
Student Designers
Teachers don't have to do all the work! Students can use the Canva platform to demonstrate learning through presentations, infographics, videos, posters, or collaborative projects. The templates allow for saved time and give students a place to start. Many of the templates shared in the Canva series episodes can work for students as well as teachers. 
Another great tool for students within Canva is the study guide templates. Students can turn class notes into a graphic organizer. Information organized into a timeline can become interactive with Canva.
Tutorial Resources
Canva provides several short tutorial videos for creative ideas to utilize their design features. From effective ways to communicate with families to design a class brand, you'll find what you need. There is also a link to their YouTube channel with scheduled live tutorial videos. 


Related: How to Create a Google Classroom Banner with Canva
Teacher Templates
All templates are searchable and then there are filters to help narrow down the hundreds of options. One of the newest templates is the Online Whiteboard. While searching this template be sure to find the category Whiteboard rather than searching for those listed as educational. There are about 20 listed under the education category versus the 200 or more possible templates.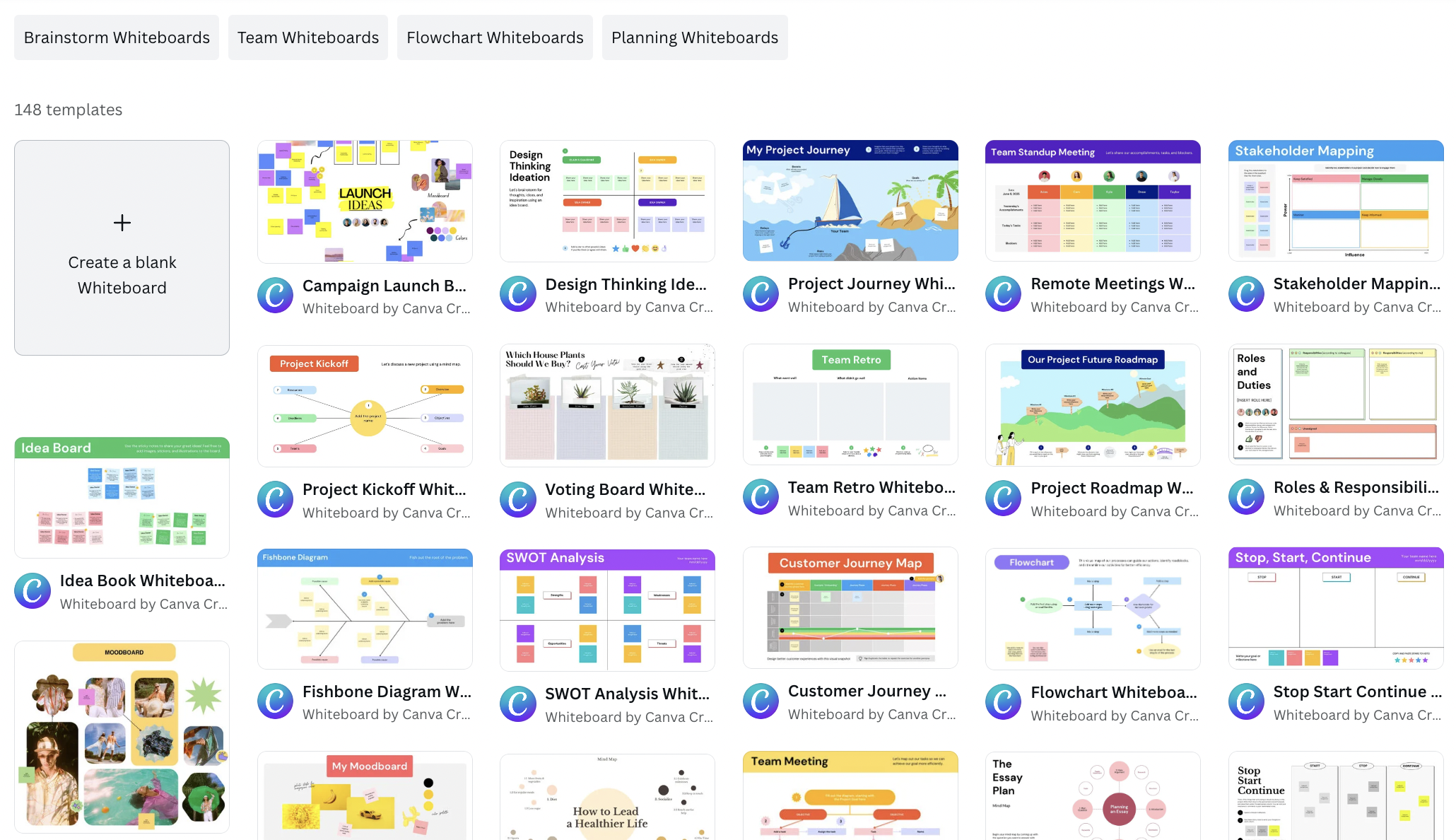 The greatest advantage to using the Whiteboard template rather than using a slide presentation is the room you are given to add information and ideas. For example, a brainstorming activity could turn into a large graphic organizer without the worry of running out of space. It's also possible to allow students to be inside the Whiteboard adding their own ideas. 
Case Studies
On the educator page, one of the menu options lists case studies. Here you can read about the ways that schools and districts are utilizing Canva for their students. While there are limited schools to read about at the time of recording, it seems as though this page will grow in the future. 
Become a Canva Education Creator
Canva is currently Beta testing an opportunity for educators to share their designs around the world and be compensated. The online application asks for a few samples that you've created with Canva and a few other informational questions. Learn more about the Education Creator program here.


Back to School
Canva has created a one-stop clickable presentation to give you all the back-to-school design necessities. Starting with templates to save you time. Find the right template to create a beautiful meet the teacher page, all about me poster, and presentation to kick off the year. Maybe you want to spruce up your classroom decor or need an idea for a bulletin board, find those templates, too.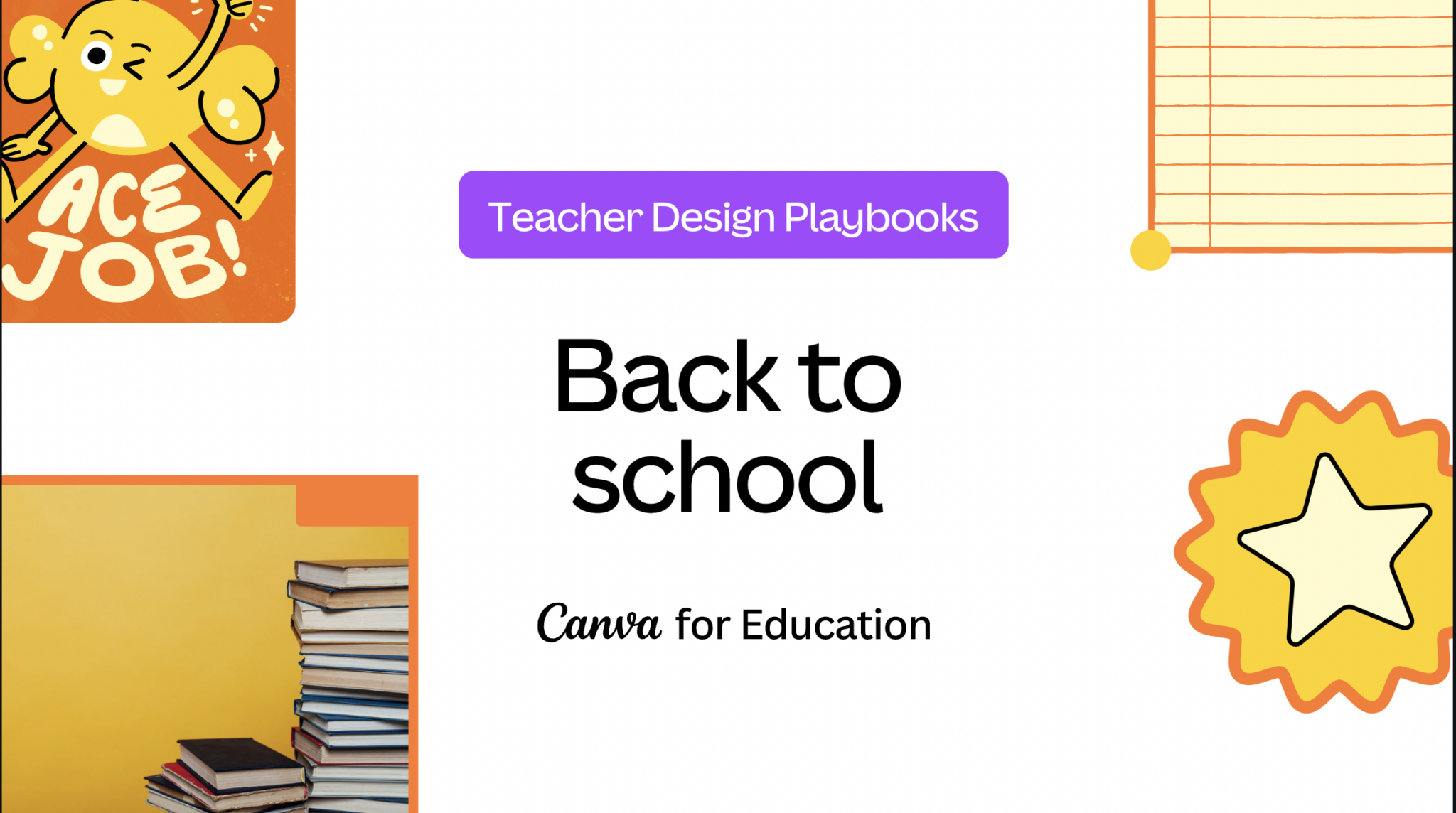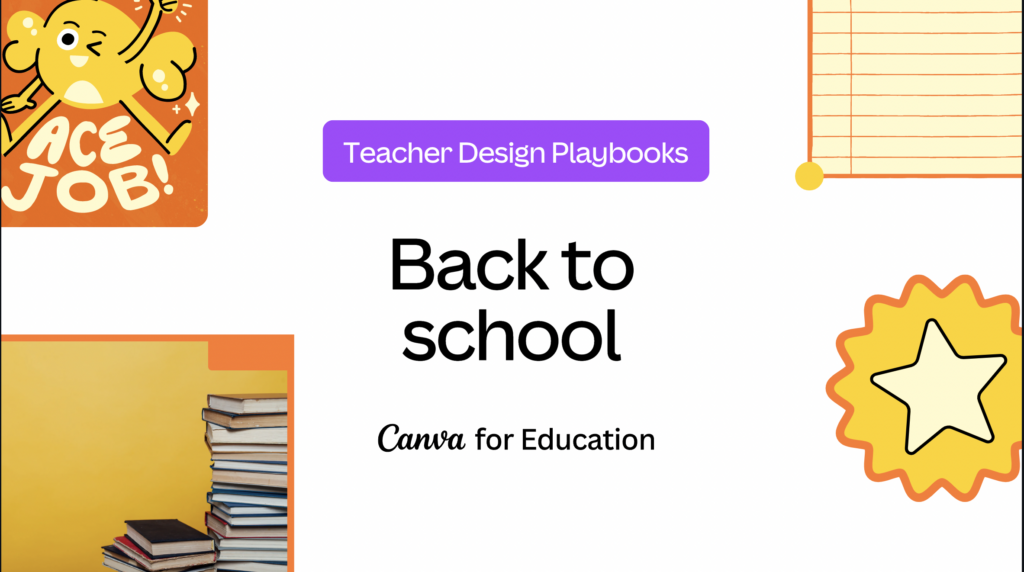 Each slide in the back-to-school toolkit provides a tutorial video and links to several template options. If you've ever found yourself feeling overwhelmed with all the element options in Canva, the toolkit has linked a collection of static and animated stickers for educators. 
Canva may have started as a great tool to make some neat designs, but it has certainly grown and expanded into a must-have teacher tool. 
© Shake Up Learning 2023. Unauthorized use and/or duplication of this material without express and written permission from this blog's author and/or owner is strictly prohibited. Excerpts and links may be used, provided that full and clear credit is given to Kasey Bell and Shake Up Learning with appropriate and specific direction to the original content on ShakeUpLearning.com. See: Copyright Policy.