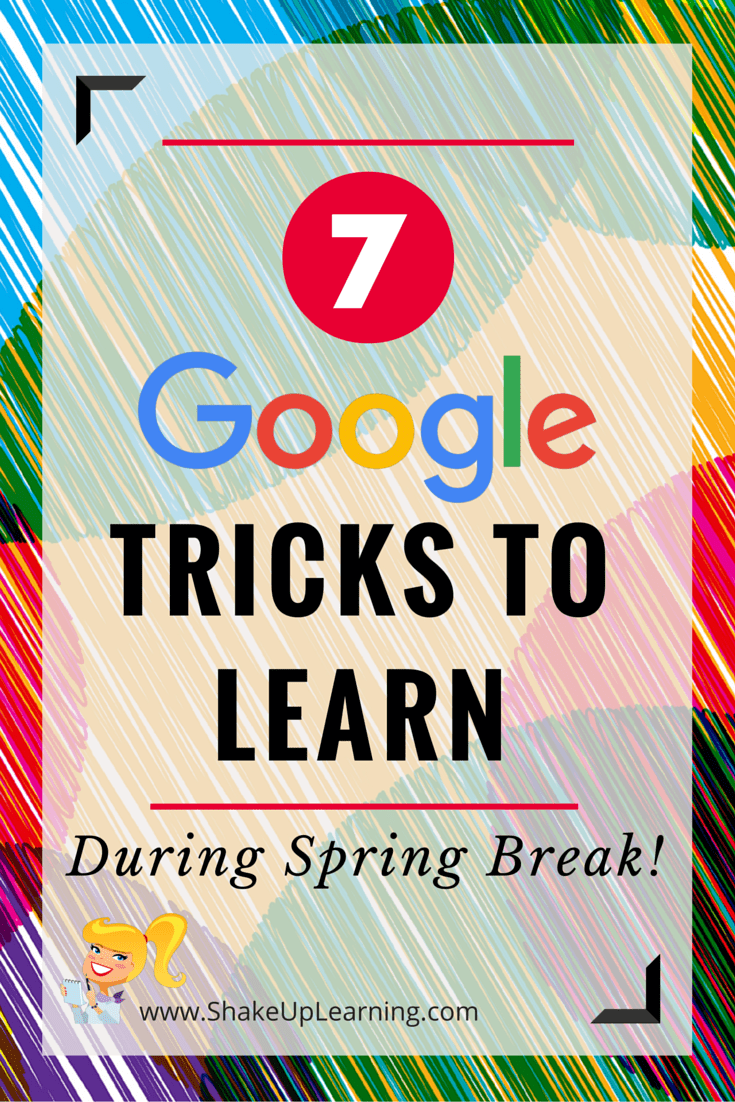 7 Google Tricks to Try During Spring Break!
Who's ready for Spring Break? I know I am! Spring Break is a great time to relax, vacation, spend time with loved ones and recharge. It is also a great time to sharpen your saw! So I have put together this quick list of Google tricks for you to try during your break. There have been some great updates to Google Apps over the last few months, and spring break is the perfect time to play and learn some new Google tricks! I kept this list short, so it doesn't require much of your precious vacay. Below are seven new features from Google for you to test drive during your break.
[Tweet "Spring Break is the perfect time to play and learn these 7 Google tricks!"]
---
The New Google Forms
Google has officially made the new Forms the default version, and they have added a lot of the features that we have been waiting for, including Add-Ons. The new Google Forms has a purple icon instead of green. You still have the option to run back to the old version. For all the details from Google,
click here
. Here are some new features to check out in the new Google Forms:
---
1. Google Forms Templates
Go to
forms.google.com
and see all of the helpful templates that are there and ready to use. Be sure to click on "More," near the top right to see ALL of the templates.
---

---
2. Google Forms Notifications
Get Notified for every form response. The Default is set to off, but you can enable it from the Forms settings menu (3 dots on the Responses tab).
---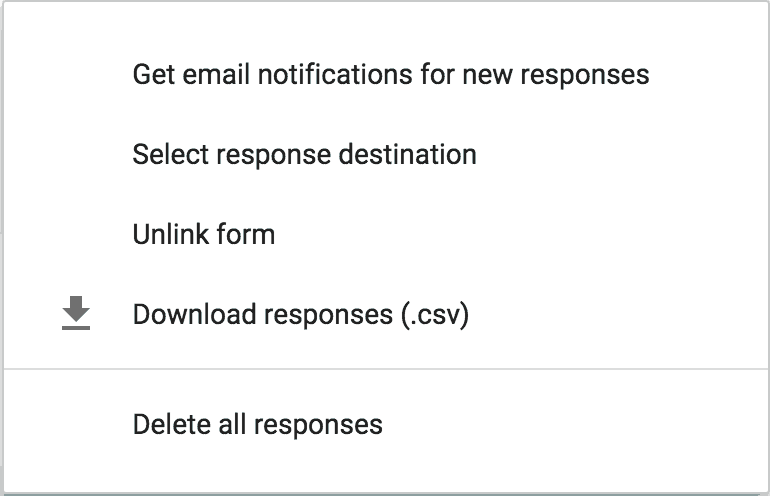 ---
3. View Individual Responses in the Google Forms Editor
You will now be able to view each individual response in the same format of the form. THIS IS GREAT FOR TEACHERS! A lot of teachers have been asking for this feature and using Add-Ons in Sheets to create their own. Now you can scroll through all of your students responses, page by page!
---
---
4. Track Google Forms Responses
You will also be able to see a list of who you have sent your form to, and how many haven't responded yet.
---
---
5. Google Forms Add-Ons
If you are not familiar with Add-Ons, Add-Ons give you some additional functionality inside Google Forms. For instance, try the Form Limiter Add-On to shut off a Google Form after a certain number of responses, at a specific time, or when your spreadsheet contains a certain value. To see and install Add-Ons, go to the three dots in the top-right (3 dots is always a menu or more actions), and select Add-Ons. From here, you can view the gallery of Add-ons. The puzzle piece at the top of the page allows you to choose and run the add-ons that you have already installed.
---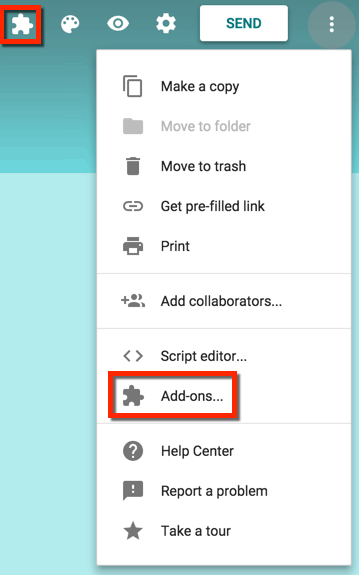 ---
---
[Tweet "7 #Google Tricks to Learn During Spring Break!"]
Google Docs Updates
There have also been some fun updates to Google Docs as well. Try out the two new features below.
---
6. New Templates in Google Docs
Google recently added, even more, templates to the Google Docs gallery of templates. These are fantastic! AND they were created by some pretty big names and businesses. To see the new templates, go to docs.google.com, and select "more" near the top-right. There are great templates for teachers and students like lesson plan templates, essay and book reports, and even some nice newsletter templates.
---
---
7. Voice Typing in Google Docs
Voice typing in Google Docs debuted several months ago, but they have added additional functionality to it. Now, you can issue formatting commands! Voice typing is a great way to help new and emerging writers, struggling writers, and language learners. But it also great for everyone else! Most of us can talk a lot faster than we can type, so we can dictate just about anything we like in Docs. I will definitely be using this myself to save time!
---
I hope these new features and tips will help you take your Google skills up a notch over spring break. Remember, always to keep learning! Enjoy!
---
Want to Shake Things Up in Your School or District? Bring Kasey Bell and Shake Up Learning to You!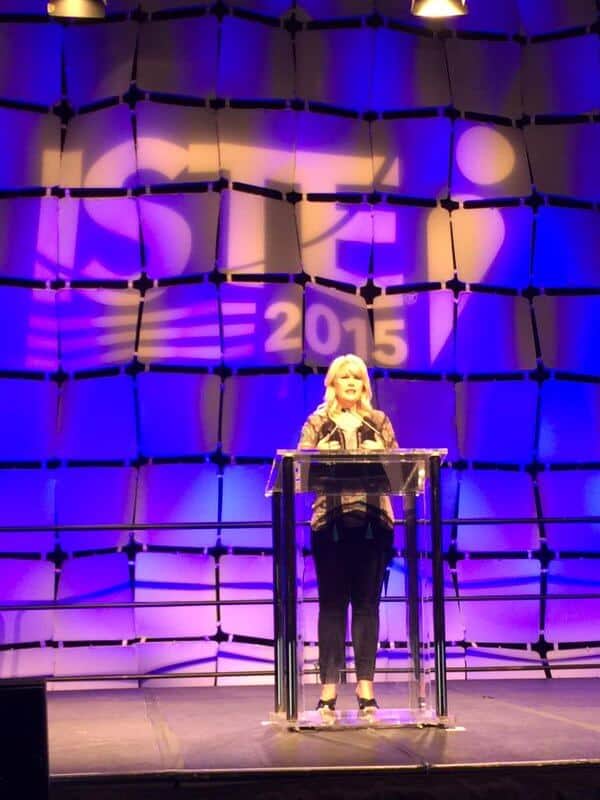 Ready to shake things up in your school or at your event? Email me at 
Kasey[at]ShakeUpLearning.com
, or submit this 
PD request form
 to bring Shake Up Learning to your 2016 event.
---
Below are just a few of the keynote presentations and workshops that I deliver across the country:
Change is the New Black: Embrace the Digital Learning Revolution(keynote)
The Teacher's Guide to Google Classroom (workshop or presentation)
Digital Differentiation with Google Apps (workshop or presentation)
The Golden Treasures of Google! The Fabulous Tools You Don't Know About! (presentation)
Blended Learning with Chromebooks (workshop or presentation)
The Social Media Secret Sauce (presentation)
---
Testimonials
Here is what others have said about Kasey Bell's presentations:
"Thank YOU for an outstanding presentation this morning. I received so many wonderful comments about your keynote at our conference. These attendees didn't just say they "liked" it; they each offered a specific point from your presentation to share with me that impacted their thinking about "change" or the integration of technology & instruction. Now that's an effective presentation!" – Jane McKinney
---
"Great session. Loved the 'treasures' theme throughout. Great, quick overview of tools and classroom applications for Google Apps." – Chad Kafka
---
"If you are attending a conference, follow these steps:
1. Search by presenter.
2. Find Kasey Bell.
3. Put all her sessions on your schedule!
You will learn so much and have a great time doing it!" – Stacy Menifee
---
"Best session I went to at FETC 2015…..So much wonderful information and every bit of it useful!" – Luanne Rowland
---
---
© Shake Up Learning 2023. Unauthorized use and/or duplication of this material without express and written permission from this blog's author and/or owner is strictly prohibited. Excerpts and links may be used, provided that full and clear credit is given to Kasey Bell and Shake Up Learning with appropriate and specific direction to the original content on ShakeUpLearning.com. See: Copyright Policy.