In this episode, I chat with Scott Nunes, a teacher and District Engagement Advocate for Canva.
Scott shares insider tips, tools, and new features in Canva.
Canva has gone from this super cool image creation tool to a blended learning platform for teachers and students.
And Canva for Education is FREE for teachers and students!
Don't miss this jam-packed episode!
Listen to this episode.
This episode is sponsored by Konica-Minolta.
Over 1.4 million violent incidents occur in schools every year. What if technology could bring peace-of-mind for parents, students and educators? Konica Minolta's intelligent video security solutions allow you to easily sign in guests, track visitors, and monitor your entire campus to keep unwanted visitors out. Visit rethinkschoolsecurity.com to check out their visitor management system, door barriers, and smart security cameras. While you're there, you can also take a quiz to determine the level of security your school currently has. It's time to rethink school security.
4+ Things You Didn't Know Canva Could Do!
Scott Nunes has the insider scoop on all things Canva! He shares some awesome new features that you need to know about.
1. Record a Presentation or Lesson
Did you know that you can record lessons in Canva? This is great for creating asynchronous lessons that students can watch over and over again. It frees you up during class time to facilitate, answer questions, and give feedback to students.
Here's how it works. Go to the top right corner of your presentation and select "Share." Then you should see the option to "Present and record."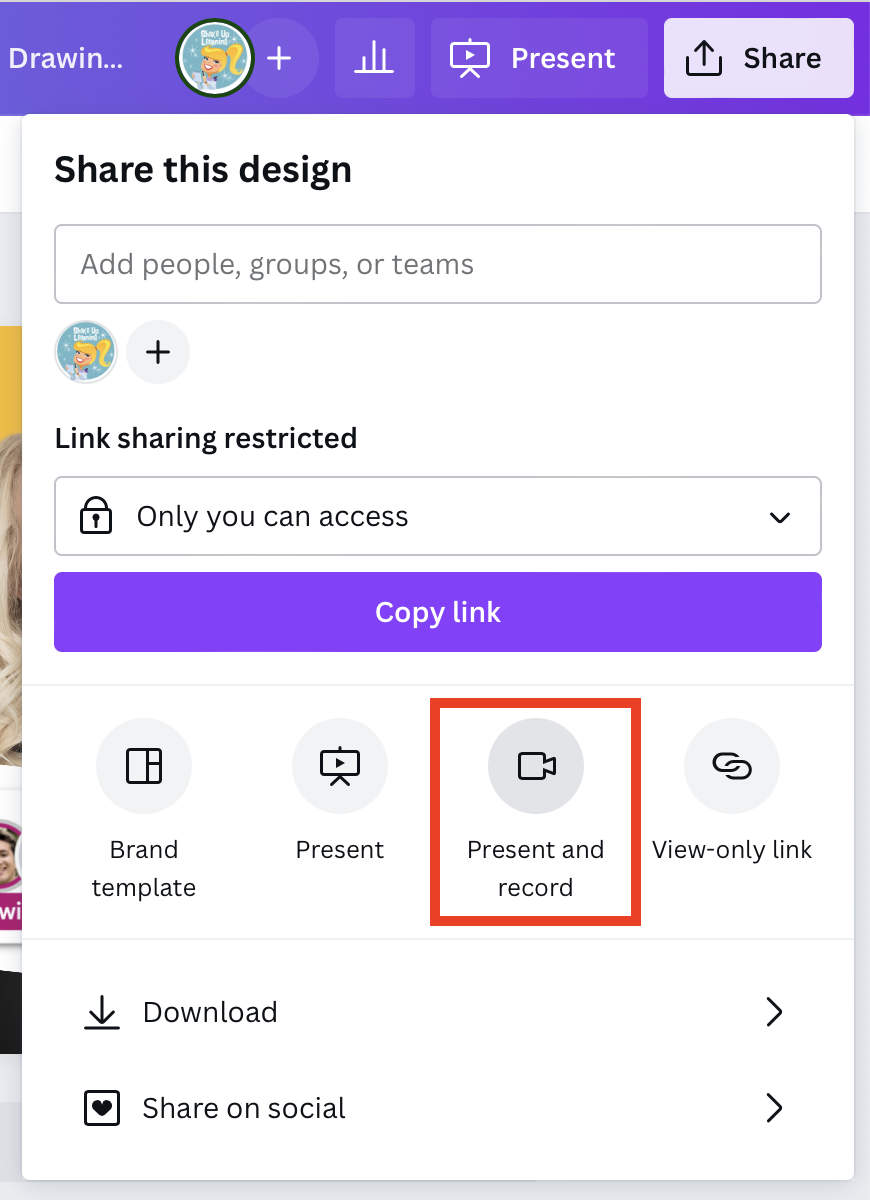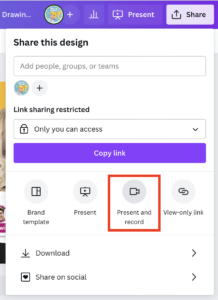 Related: Asynchronous Learning Tips for Teachers
2. Text to Image
Text to Image is an app inside of canva that uses AI to help you find the perfect image for your projects. Using the words you input, Text to Image will find images to match your description. It is only limited by your creativity!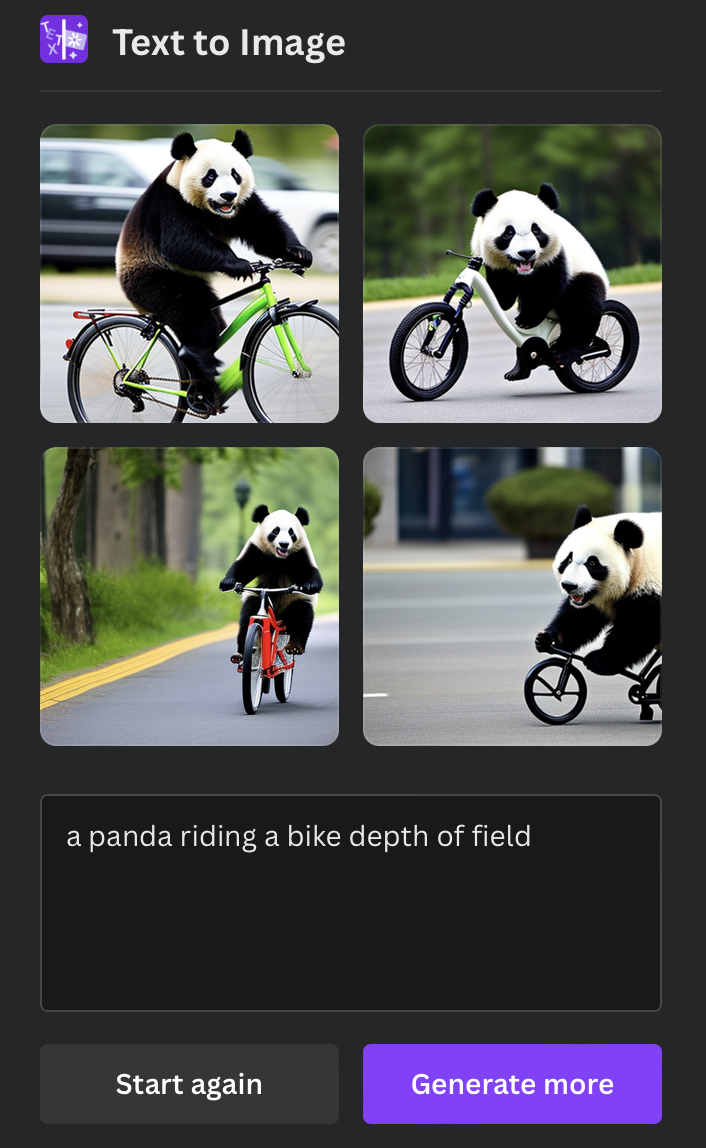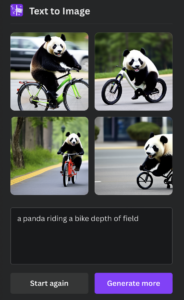 How to make AI-generated images
Launch the Text to Image app

Start a design project from scratch or with a template. On the editor, go to the sidebar and click More. Then, click on the Text to Image app.

Convert text to image

Enter your text prompt on the text-to-image generator to convert it into an image. Get creative and descriptive with your prompt. You can choose any available image style like Photo, Drawing, or Pattern. Or use the "Surprise Me" option to get a random style. Then, click Generate Image.

Enhance your AI image or art

Click on the AI-generated image to add it to your design. You can enhance the photo with our built-in photo editor. Adjust the image setting sliders, add depth of field with Autofocus, or apply exciting filters. Crop images, resize, or flip as needed.

Explore the media library

Spruce up your AI-generated images or design project with fun graphic design elements from the free media library. Add stickers, illustrations, and borders to your AI image. You can also put text on your image and play with different font styles.

Download and share

Download your unique AI-generated image in a high-resolution image format. Or save your design project that contains the converted images. You can also share your work online via social media and email. 

3 & 4. Magic Write and Canva Docs
Magic Write is an AI-powered content generation tool. (Think Chat GPT inside of Canva.)
You can use it to write anything from brainstorming, lesson plans, reports, etc.
Before you panic, Magic Write and Canva Docs are NOT available in Canva for Education. It may be in the future, but for now, you must have Canva Pro.
But this feature is so cool, it is definitely worth a look!
Magic Write is only available in Canva Docs, which is another feature teachers will love.
Canva Docs allows you to design documents supercharged with videos, images, graphics, charts, and graphs.
As much as I love the simplicity of Google Docs, Canva Docs is pulling me in with its amazing features and design capabilities.
So now you can create documents of any style just like you can a presentation inside of Canva.
Drag-and-drop editor: No more formatting woes. The drag-and-drop editor makes adding and editing visual content easy.
Hassle-free data visualization tools: Make your data beautiful and easy to digest with features like checklists, tables, graphs, and charts.
Content at your fingertips: Tap the + button and search for tables, videos, images, or any graphic your Doc needs. Add editable Design Blocks to make document banners and page dividers pop with custom text and graphics.
Collaborate in real-time: Your team can view and edit your Doc in real-time – even if they don't have a Canva account. Keep track of everyone with cursor colors and selections.
Add comments: Leave comments and assign tasks to your team, or simply react to their work with emojis and stickers.
Work from anywhere: Create, view, and edit your Docs wherever you are, with Canva available across desktop, tablet, and mobile devices.
Make it interactive: Share your Doc online, and your viewers can scroll through and interact with it – just like a website.
Track engagement with Insights: Built-in analytics shows how your audience interacts with your Doc. See who has viewed your Docs and when.
Turn Docs to Decks: Need to present a Doc? Easy! Turn your Canva Doc into a Canva presentation in moments. You'll always be a couple of clicks away from being ready for anything.
Do you need more reasons to try this? What an amazing tool. This can revolutionize the way we create documents, lessons, and assignments!
Ready for more? FREE Canva Training with Scott Nunes
Don't miss the free training on YouTube coming January 23rd! Watch it here!
About Scott Nunes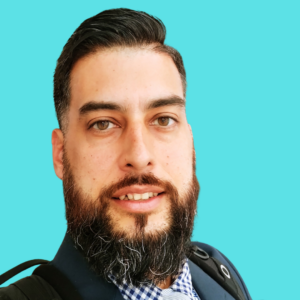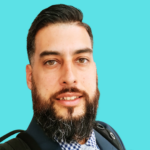 Twitter: @MrNunesteach
Podcast: Education Today
Scott Nunes is an energetic ELA Teacher turned Edtech Coach now Consultant, Podcaster, and Influencer. Scott builds on his 20+ years as a freelance Graphic Designer to bring real world relevance to classrooms around the world. When he isn't busy podcasting (Education Today) he can be found sharing on Twitter (@MrNunesTeach). Scott is all about building relationships and uplifting teacher and student voices while advocating for belonging, choice, and creating positive work cultures that empower stakeholders to achieve a unifying vision.
© Shake Up Learning 2023. Unauthorized use and/or duplication of this material without express and written permission from this blog's author and/or owner is strictly prohibited. Excerpts and links may be used, provided that full and clear credit is given to Kasey Bell and Shake Up Learning with appropriate and specific direction to the original content on ShakeUpLearning.com. See: Copyright Policy.