In this episode, Kasey chats with Shake Up Learning trainer and community leader Susan Vincentz about Zoom.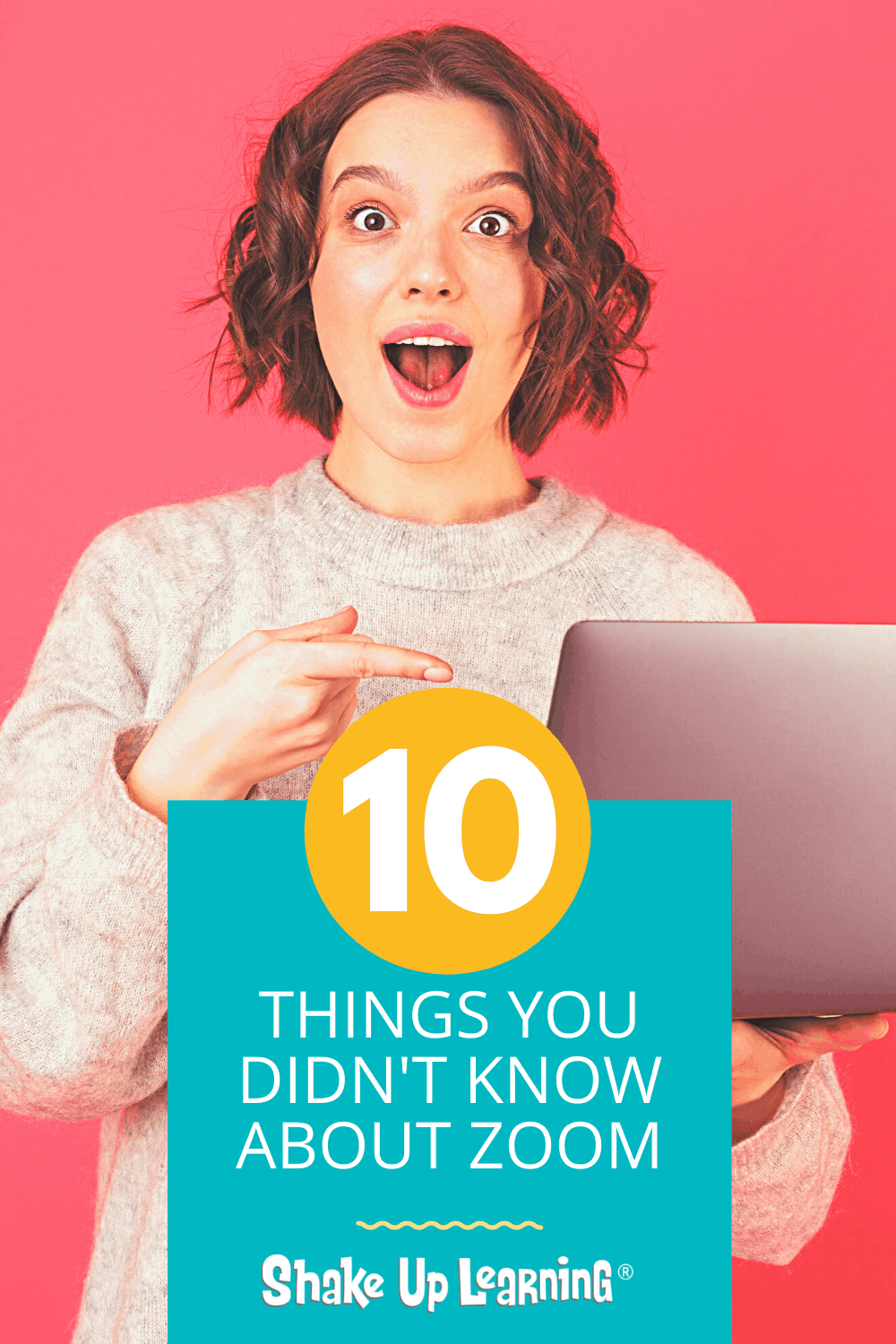 Susan shares 10 Things You Didn't Know About Zoom!
Zoom has become the standard for teaching online, online meetings, even newscasts, but this robust tool does so much more than you know.
The COVID-19 pandemic has changed education forever. Teaching and learning online is now a part of almost every school across the globe.
Teachers need the skills to facilitate and engage students in online and hybrid environments.
And we learn more about the new Zoom Master Class from Shake Up Learning!
Even if you are not an educator, but a Zoom user, you will learn something new in this episode!
This episode is sponsored by Mote.
Shake Up Learning listeners can get an exclusive 3-month trial for Mote Unlimited by going to justmote.me/shakeuplearning. 
Shoutout
Thank you to David Santos and Jose David Perez on the Google Edu Podcast for having me as a guest! (My episode is in English!)
Quick Tip of the Week
Did you know that Zoom and Google Calendar can work together? Here's how to schedule a Zoom call using Google Calendar. (HINT: You need this Chrome extension.)
📺  Watch this quick video to learn how!
Subscribe to Shake Up Learning on YouTube
10 Things You Didn't Know About Zoom
Zoom has now become a verb! Zoom has become the standard for teaching online, online meetings, and even newscasts–it's everywhere.
But this robust tool does so much more than you know! Susan Vincentz and I are chatting about 10 Things You Didn't Know About Zoom.
Susan is also the course instructor for the brand new Shake Up Learning course, The Zoom Master Class.
1. Use the Spacebar to Mute/Unmute
Here's a quick way to mute or unmute yourself during a Zoom meeting, tap the space bar!
Easy peasy! You don't have to use your mouse and navigate over to the microphone icon.
2. Create Your Own Keyboard Shortcuts
You can view and customize your own keyboard shortcuts in Zoom. There are so many keyboard shortcuts we can't fit them all on this page. Check out this page to view the shortcuts for Mac, Windows, Linux, and iOS, and how to customize in each operating system.
Here are a few Windows shortcuts to get you started (iOS and Mac are completely different).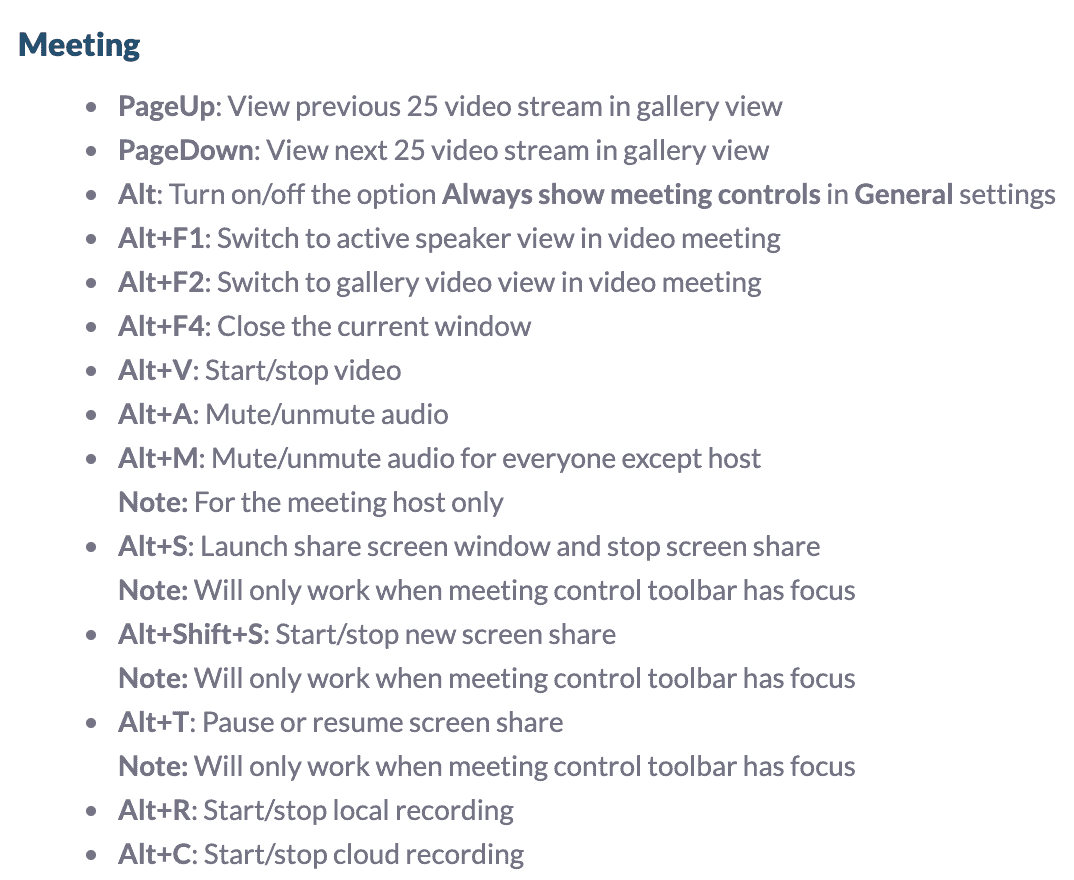 3. Share Audio When Screen Sharing
As a teacher, there are many reasons you may need to share audio with your student participants in Zoom. When you share your screen, you MUST remember to check the "share audio" box. If it is a video clip, be sure to also check the "optimize video" box before you share your screen.

Sharing audio with shared content
Start or join a Zoom meeting.
Click on Share Screen  on the meeting toolbar.
Select the program or desktop you wish to share.
Select Share Sound in the bottom-left corner of the share selection window.
(Optional) Select the down arrow ˅ just to the right of the Share Sound option to view audio options and switch between Mono and Stereo (high fidelity) audio options.
Click on Share in the bottom-right corner to begin sharing with your device's audio included.
Notes:
Sharing device audio can also be enabled after you have begun sharing by locating the share toolbar, clicking More, then selecting Share Sound.
To switch between mono and stereo sound while sharing, locate the share toolbar, click More, then select between Mono and Stereo (high fidelity) options under Select sharing sound mode. 

4. What is Zoom for Education?
Zoom for Education was built for schools, giving you more control over privacy and safety and controlling who can join your meetings.
There is a free version of Zoom, but you are limited, and it's not ideal for teachers and students. This version gives account administrators features to authenticate users and many other features.
Zoom for Education: Top 10 Frequently Asked Questions
Related: Asynchronous Learning Tips for Teachers
5. Security Features for the Meeting Host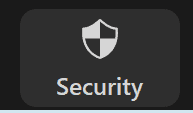 Click on the security icon in your meeting to access security features like locking the meeting so no one else can join, turn chat off and on, sharing permissions, muting permissions, and more.
Teachers: Top Features for Securing Your Virtual Classrooms & Enhancing Students' Learning Experiences
6. NEW! Immersive View
"Immersive View allows hosts to arrange video participants and webinar panelists into a single virtual background, bringing people together into one scene to connect and collaborate in a cohesive virtual meeting space."
This is a fun way to view your classroom!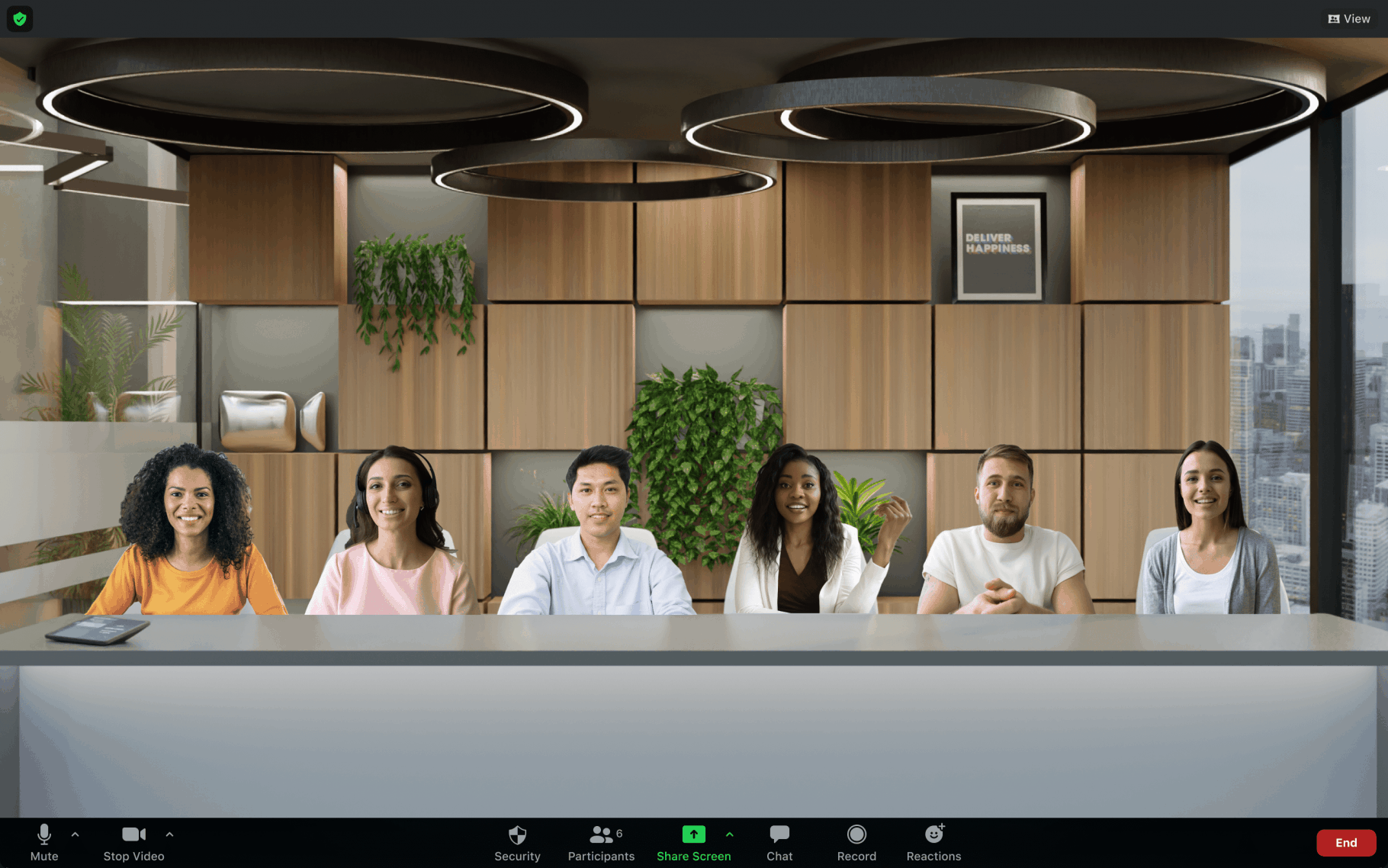 Do I have access to Immersive View on Zoom?
Available for Windows and MacOS desktop clients, Immersive View is enabled by default for all Free and single Pro accounts using Zoom 5.6.3 or higher, and can be enabled via the web portal for all other account types. To learn more about how to enable Immersive View for users or groups in your account, please visit their support article.
7. Use Reaction Button to Engage with Students
In the desktop version, your students can use the reactions button to ask you to slow down, raise their hand, or use emojis.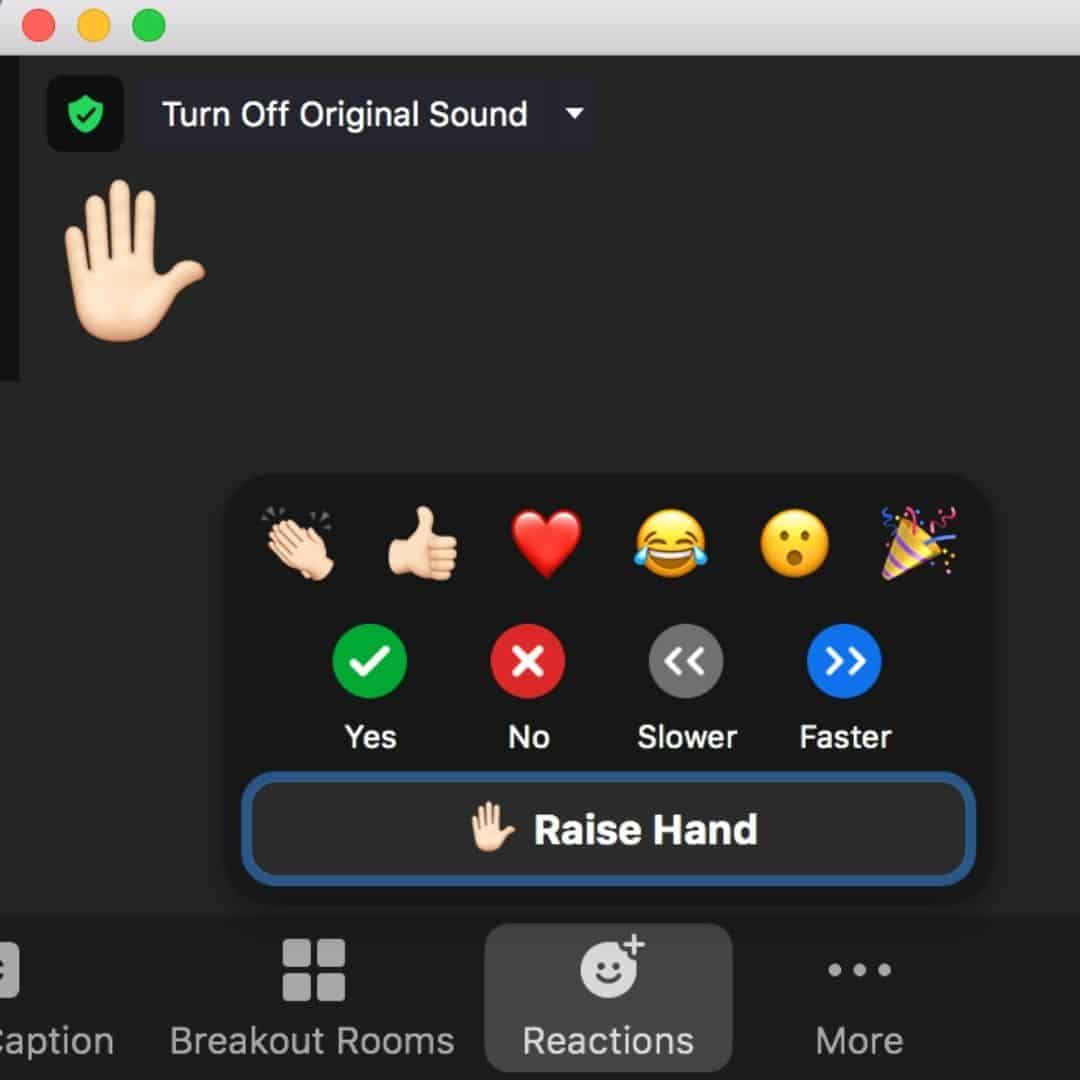 8. Save Your Chat
Teachers can use the chat to engage students during a Zoom lesson. You may need to save the chat to assess student answers, or to capture some inappropriate behavior.
You can save your chat as a text file. In your settings, you can set it up to auto-save the chat, or do it manually.
Saving chat manually
You can save your in-meeting chat manually during the meeting. This will save it locally to your computer.
When in meeting, click on Chat .
At the bottom of the chat window, click …, then Save Chat.

This will save your chat to your local recording location. The default is your Documents folder / Zoom / Folder with meeting name, date, and time.<
/li>
9. How to Use the Personal Meeting Room

Your Zoom personal meeting room (aka Personal Meeting or PMI) is a ready-to-go meeting room that you can use on the fly or even in repeated meetings. This saves you from having to create a meeting every time.
Your Personal Meeting Room is a virtual meeting room permanently reserved for you that you can access with your Personal Meeting ID (PMI) or personal link, if applicable. You can start instant meetings with your PMI, or you can schedule a meeting that uses your PMI.
Always Use PMI for Instant Meetings
You can set your Zoom profile to always use your Personal Meeting ID for instant meetings. This will lock this setting, so whether you are starting the instant meeting on the web, with the Zoom Desktop Client, or with the Zoom mobile app, it will use your Personal Meeting ID. If you schedule a meeting, you will need to choose to use your PMI.
To Always Use your PMI for Instant Meetings:
Sign in to the Zoom web portal.
Click Profile.
Click Edit next to Personal Meeting ID.

Check Use this ID for instant meetings.
Click Save Changes.

10. Add Zoom Link to Google Classroom
Are you a Google Classroom user and want to add your link to the Class header like you can with Google Meet? Here's a workaround!
About Susan Vincentz
Born and raised in Kentucky, I have been an educator for over 20 years as a classroom teacher in grades 4-8, library media specialist, and Tech Coach. Currently, I am a Technology Integration Specialist at the Christian Academy School System. I serve grades K-12 on four campuses in Louisville and Southern Indiana. I love instructional technology and learning about new tools. I am passionate about helping other educators effectively use these tools in their classrooms and seeing them realize how much time they can save to become more efficient and organized.
Personally, I enjoy our family time with my husband, thirteen-year-old son, and sixteen-year-old niece working on our property, taking care of our garden, as well as traveling to and discovering new places. My husband, David, and I also serve on our church's production team, where I am also the Director of Communications.
Shake Up Learning Trainer and Community Manager
Google for Education Certified Trainer
BreakoutEDU Authorized Trainer
---
The Zoom Master Class
This course contains everything TEACHERS need to become a ZOOM master! Beginners can learn everything they need to get started. Intermediate-level users can focus on learning more advanced features.
Learn about NEW features, ZOOM tips and tricks, how it integrates with Google tools, and more!
Taught by Google Certified Trainer, Susan Vincentz. Susan will show you how to use this feature-rich online teaching tool!
Go at your own pace.
Self-paced
Video-based lessons
PDF Downloads
Supporting Resources
Best Practices and Tips
3 hours professional learning credit
PO's are accepted
Bulk license discounts
Get your whole team, campus, or district on board
Let's dig in! This class is for all skill levels!
© Shake Up Learning 2023. Unauthorized use and/or duplication of this material without express and written permission from this blog's author and/or owner is strictly prohibited. Excerpts and links may be used, provided that full and clear credit is given to Kasey Bell and Shake Up Learning with appropriate and specific direction to the original content on ShakeUpLearning.com. See: Copyright Policy.