Quincy Conference 2018 – shakeup.link/qc18
Presentations and Resources by Kasey Bell
---
© Shake Up Learning 2018. Unauthorized use and/or duplication of this material without express and written permission from this blog's author and/or owner is strictly prohibited. Excerpts and links may be used, provided that full and clear credit is given to Kasey Bell and Shake Up Learning with appropriate and specific direction to the original content on ShakeUpLearning.com.
---
Dynamic Learning with G Suite
---
Shake Up Learning with Google Keep
---
G Suite Tips for Teachers and Students
---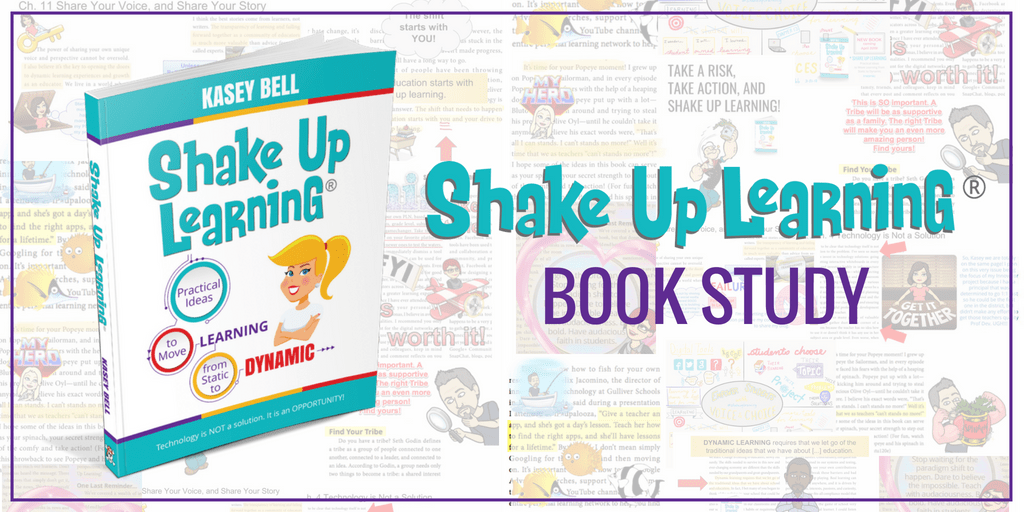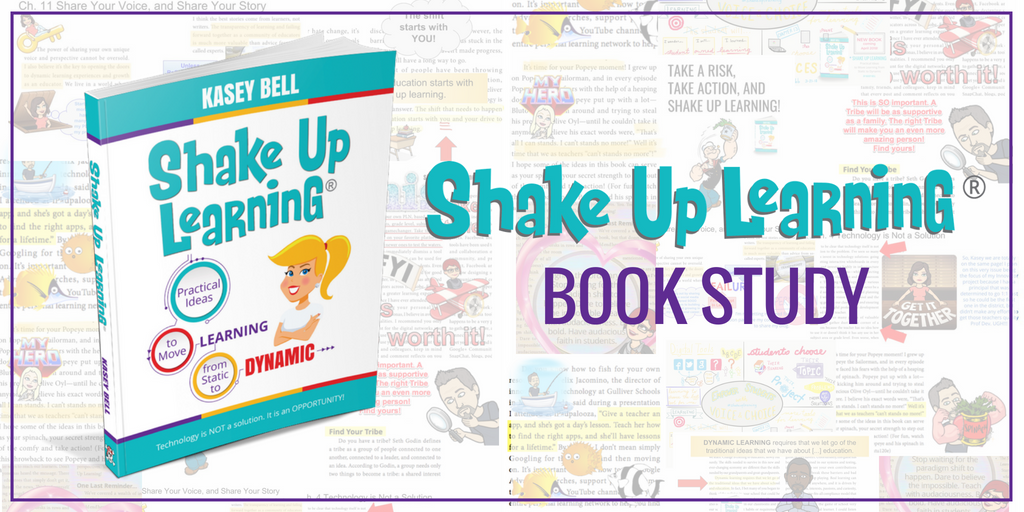 YOU are invited to join the Shake Up Learning Book Study! I am #superexcited to launch a super fun book study of my book, Shake Up Learning: Practical Ideas to Move Learning From Static to Dynamic.
The Shake Up Learning book was designed for book studies! I couldn't just write a paper book. I had to make it an interactive experience and give you extra resources to go deeper and make reading the book a dynamic learning experience.
Need to purchase books for your team, school, or department? Get a discount on orders of 10 or more here.
---
ABOUT THE BOOK
Technology is not a magic solution for education. It is an opportunity! An opportunity to shake things up, to connect and grow, and to create dynamic learning experiences for our students!
Is the learning in your classroom static or dynamic? Does your classroom offer one and done types of learning activities, or does the learning grow, inspire, and evolve throughout the year and beyond? With digital tools that are available 24/7, the learning doesn't have to stop when the bell rings, or when the worksheet is turned in. The learning takes on a life of its own; it becomes dynamic.
In this book, you will learn practical strategies to help move your classroom from static teaching to dynamic learning. This book will guide you through the entire process, from purposeful planning to fearless implementation, with helpful tips and tricks along the way. Be dynamic and shake up learning in your classroom this year.
Shake Up Learning QUICKSTART GUIDE
Join the email list to get the latest information about the Shake Up Learning Book AND Get the FREE 20-Page Quickstart Guide that will help you Shake Up Learning in your classroom this year!
---
Learn all about the new updates to Google Classroom and take your skills to the next level. This course will give you everything you need to get started using Google Classroom and best practices to help you make the most of this tool.
Perfect for beginner to intermediate skill levels! Consider this your video guide to Google Classroom!
---
About Kasey Bell
Kasey Bell is part sparkling smile, part witty personality and a whole heap of passion as big as a Texas–go big or go home, y'all! She is a disruptor of the boring.  An engaging, innovative, from the heart sharer who inspires educators while transforming their teaching with original, timely and use-tomorrow ideas for student choice, differentiation, and technology integration. Whether it is learning from home through online courses, professional development, conference workshops or as a keynote speaker Kasey is a relentless innovator of ideas and a devoted transformer of classrooms and teaching. Through teacher empowering publications and award-winning educational resources at ShakeUpLearning.com, learner-driven workshops and presentations and co-hosting Google Teacher Tribe weekly podcast, Kasey proves why we should never settle for the boring when it comes to bringing out the very best in our students, and we should always strive to Shake Up Learning!
Co-host of The Google Teacher Tribe Podcast
Author of Shake Up Learning and The Teacher's Guide to Google Classroom
Google Certified Innovator
Google Certified Trainer
Amazon Education Thought Leader
Digital Innovation in Learning Award Winner in "Sharing is Caring"
Must Read EdTech Blog
Edublog Awards Finalist
---
Connect with Shake Up Learning
Email me: Kasey[AT]ShakeUpLearning.com