Bring the fun of Jimmy Fallon into the Classroom with Word Sneak!
It's time to Teach Like The Tonight Show again! I love to watch Jimmy Fallon on The Tonight Show! It always makes me smile, and I love the creative games he plays with the guests. So I will take any excuse to bring a little Fallon fun into the classroom. I am always looking for ways to engage students and teachers using some of the activities and games used on this ever-entertaining show. (See post: Teach Like The Tonight Show: The #DLDay Hashtag Challenge.)
Jimmy Fallon loves to play games with his guests on The Tonight Show, and one of my favorites is the Word Sneak game. Word Sneak makes a great vocabulary game for students. I discovered this idea from the awesome Catlin Tucker a couple of years ago (see her post here), and I have been using Word Sneak in workshops ever since! Word Sneak is great for vocabulary review, but my personal favorite is to use this game as a pre-assessment. I am a firm believer in pre-assessment to find out what your students already know, and Word Sneak just makes it super fun!
[Tweet "Add a little @FallonTonight Fun to Your Classroom with the Word Sneak Vocab Game!"]
---
Teach Like The Tonight Show with the Word Sneak Game
Word Sneak works like this: Students work in partners. (It really needs to be students working in pairs, no bigger.) Each partner is given a list of words that they must work into a natural conversation. Each partner takes turns, going in the order of the list and trying to work the words into a casual conversation as seamlessly as possible. Below is just one of the many examples of Word Sneak on The Tonight Show that you can find on YouTube. This one does happen to be my favorite with Breaking Bad star, Bryan Cranston. (Note: be sure to review the content of the Word Sneak videos before showing to your class to ensure it is appropriate for their grade level.)
---
---
Word Sneak + Google Chrome Vocabulary
One of the ways I have used Word Sneak with my teachers is as a vocabulary pre-assessment, including a fun pre-assessment game for Google Chrome. You know I like to put my own spin on things, so I work in some random words and pop culture references to keep it from being too dry. Below is my word list for the I love to watch Jimmy Fallon on The Tonight Show!
[Tweet "Check out this fun @FallonTonight style Vocab Game for Google Chrome!"]
---
Directions: With your partner, start a conversation and try to "sneak" these words in casually, use them correctly, AND in order! Take turns working your words into the conversation.
---
Partner A:
GAFE
Incognito Window
Google Groups
Chrome Profile
Sombrero
Control-T
Chrome Extension
---
Partner B:
Hot Dogs
GEG
Bookmarks Bar
Chrome App
Peyton Manning
Pinned Tabs
Omnibox
---
Suggestions for Word Sneak Implementation:
Try to mix it up: If you just use the regular vocabulary that is part of your unit of study, this game could fall flat. Add some fun pop culture references, or celebrities to help students make their conversation funny and engaging.
Share the word list paperlessly: I used to print out slips of paper with the word lists for each partner so each person could only see THEIR list. That's fine and does add a little mystery to the conversation, but I discovered that it wasn't too revealing just to post the words on a slide or web page would everyone could see at the same time. I don't like using paper, so this has been the best option for me.
Keep the list short and sweet: If the list is too long, it will become too time-consuming and laborious to keep the conversation going.
---
Like Shake Up Learning on Facebook!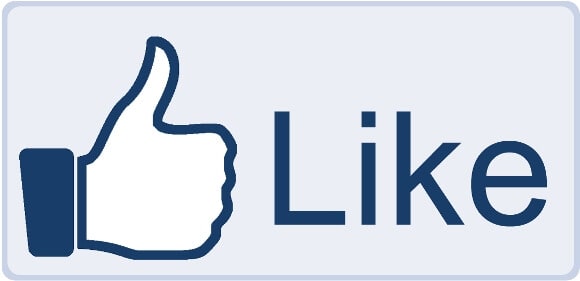 Connect with Shake Up Learning
---

© Shake Up Learning 2023. Unauthorized use and/or duplication of this material without express and written permission from this blog's author and/or owner is strictly prohibited. Excerpts and links may be used, provided that full and clear credit is given to Kasey Bell and Shake Up Learning with appropriate and specific direction to the original content on ShakeUpLearning.com. See: Copyright Policy.