I'm gearing up for the largest edtech conference in the world, ISTE! And, of course, I'll be shaking things up!
I'll be running around networking, learning, and sharing, and totally out of my introverted comfort zone! I hope to see you there!
I was also named an ISTE Featured Voice this year so I'll be on some Texas-sized stages and hope that more people will be able to get into sessions!
No worries if you won't be there. I will be sharing all of my presentations, resources, and new discoveries on Twitter, Facebook, and here on the blog.
You can also follow along on social media the #ISTE19 and #notatISTE hashtags.
Scroll on down for my full schedule.
[Tweet "Let's Shake Up Learning at #ISTE19! #edtech"]
Books, T-Shirts, and Stickers, OH MY!
I'm bringing Shake Up Learning books, the super fun  Shake Up Learning, Y'all t-shirts (also available online for ALL Y'ALL here), a brand new, limited edition Shake Up Learning Show t-shirt (not available online yet), and tons of fun stickers!!!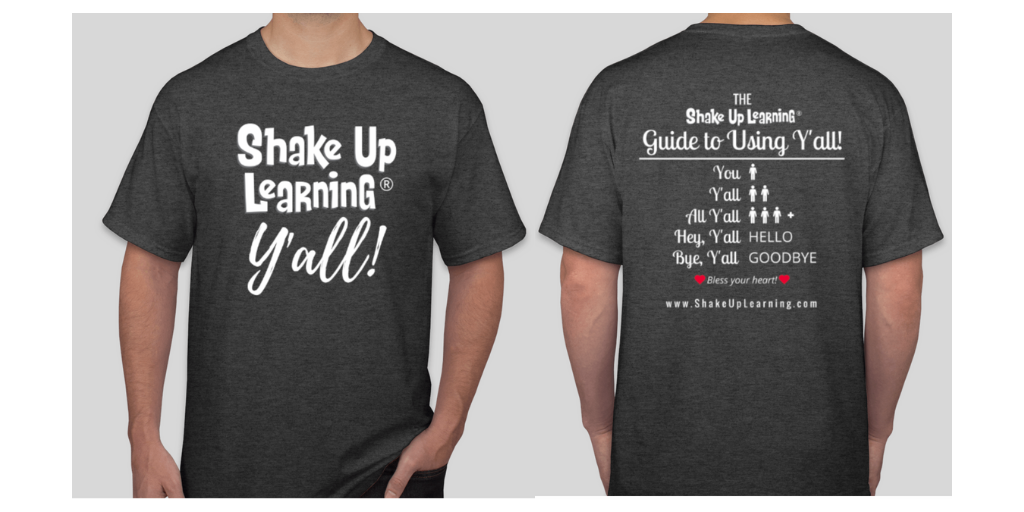 Shake Up Learning 2019 ISTE Schedule
Below is a list of my presentations and book signing events at ISTE 2019. Here's a direct link to the schedule.
Meet & Greet Events
I am attending (and hosting) some awesome meet and greet events that I don't want you to miss!
I'd love to meet you in person!
I will have books, t-shirts, stickers, and more available at all of the following events.
Education Podcast Network Meet-Up
When: Sunday, 6 PM
Where: Pat's King of Steaks
What: Come hang out with all of your favorite podcasters from the Education Podcast Network, including Chris Nesi, Matt Miller, Holly Clark, and little ole me (Kasey Bell)! I will have books, t-shirts, and stickers!
Coffee Edu (Hosted by Shake Up Learning & Texthelp)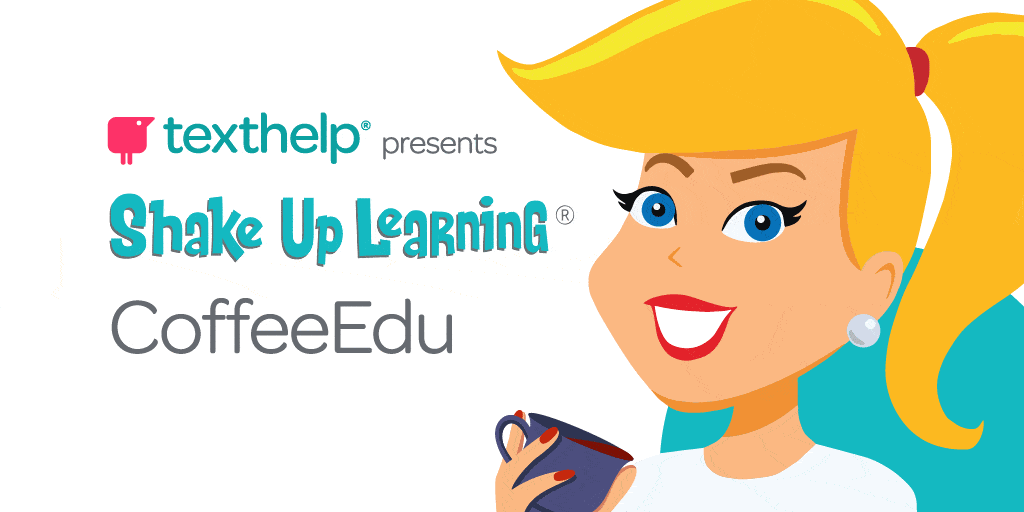 When: Tuesday, 6:45 AM
Where: Capriccio Cafe at Cret Park (just a short walk from the Convention Center)
What: Coffee Edu is an informal networking and discussion event. Come connect and learn with me! I will have books, t-shirts, and stickers! Space is limited so please register here.
Book Giveaways and Signing Events!
There are two special book signing events where you can find me and get a chance to win a copy of the Shake Up Learning book.
Monday: 2:00 PM at the School Specialty Booth (2830)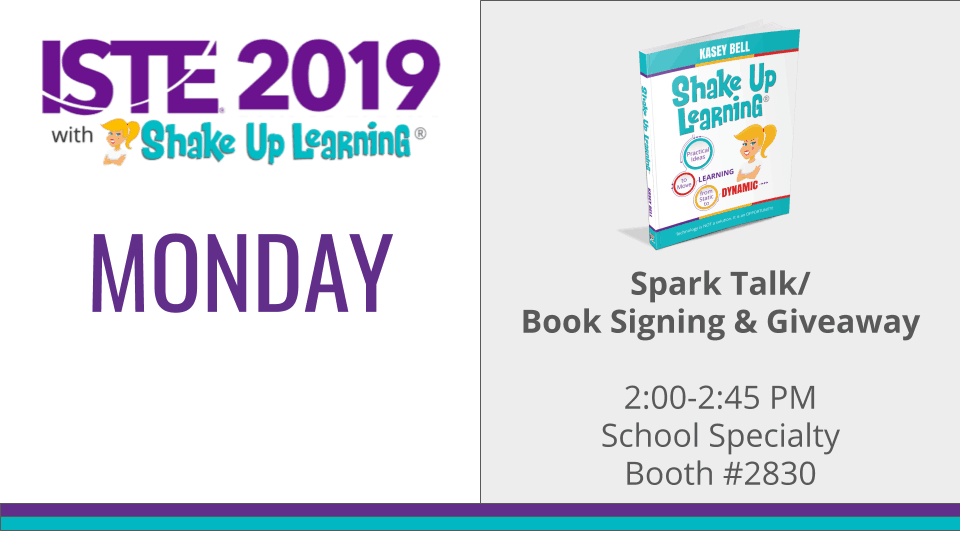 Tuesday: 3:30 PM at the Pear Deck Booth (906)

---
I can't wait to learn and share with the edtech community next week! Stay tuned for more! I'll be sharing on Twitter, Facebook, and Instagram, and of course, I'll be sharing all of my presentations and resources right here!
---
Bring the Power of Shake Up Learning and Kasey Bell to Your School, District, or Event!
Get the LIVE Stranger Google Presentation!
This blog post series is based on one of my presentations. If you would like to see Stranger Google or any of my other presentations at your school or event, submit this PD request form to bring Shake Up Learning to your event.
---
With more than ten years experience as a speaker, presenter, and professional learning facilitator, and fifteen years experience as an educator, Kasey brings her unique brand of practical teaching ideas, inspiration, bold personality and southern charm to every engagement. She has traveled the world delivering inspirational keynotes, workshops, and interactive conference presentations at world-renown conferences, school districts, private schools, and even hosting her own events. Kasey has spoken at the International Society for Technology in Education (ISTE) Conference, Texas Computer Educators Association (TCEA) Convention, iPadpalooza, Google Summits, and is regularly invited by Google to present to educators around the globe.
---
Popular presentation topics include:
Be Dynamic and Shake Up Learning (keynote)
The Dynamic Learning Workshop
Digital Differentiation with G Suite
Teach Like the Tonight Show
The Teacher's Guide to Digital Choice Boards
Learn more about Kasey's presentations and how you can bring her to your school or event.
---
© Shake Up Learning 2023. Unauthorized use and/or duplication of this material without express and written permission from this blog's author and/or owner is strictly prohibited. Excerpts and links may be used, provided that full and clear credit is given to Kasey Bell and Shake Up Learning with appropriate and specific direction to the original content on ShakeUpLearning.com. See: Copyright Policy.
Shake Up Learning QUICKSTART GUIDE
Join the email list to get the latest information about the Shake Up Learning Book AND Get the FREE 20-Page Quickstart Guide that will help you Shake Up Learning in your classroom this year!