In the midst of the coronavirus chaos, the anxiety, the fears, and the extra time at home, I would like to come back to an idea that Jennifer Pearson shared on a special BONUS episode of the Shake Up Learning Show–grace.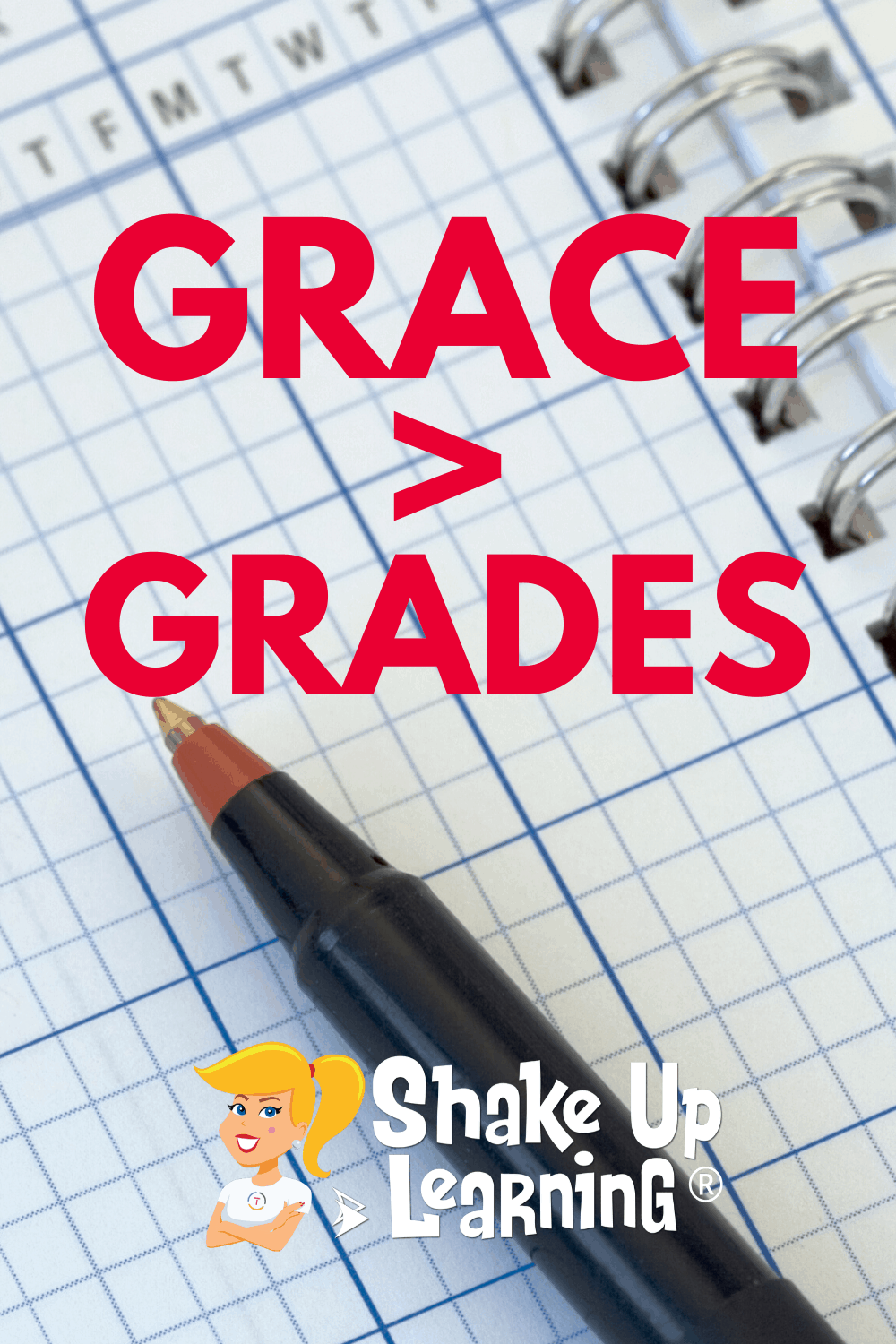 Jennifer, an American teacher who evacuated China in January, and has been teaching her students remotely for several weeks, shared some insight that can help us all.
As the confusion and conversations continue online, one thing has become quite clear to me.
The idea of home learning, remote learning, distance learning, whichever verbiage you try, doesn't fit. That's because this is unprecedented.
We've never faced this problem before, and we need to make sure our priorities are in the right place.
While many are focused on the tech, and how to deliver lessons electronically, we must face a harsher reality.
This isn't just an eLearning day.
This is not a snow day.
This is UNPRECEDENTED.
As much as schools, leadership, and teachers are feeling the pressure to keep going and somehow replicate the school day in a home setting, it's not reality.
No matter how prepared you think you are, no matter how much technology your students have at home, replicating the school day is not possible.
Digital equity doesn't exist in most areas. (Learn more about Digital Equity in this interview with Ken Shelton.)
Some students will have ZERO access, and may not even return the paper packet you sent home.
Some students will miss the safety of the classroom because home isn't safe for them.
They will need grace, not a grade.

There is a vast unknown, and it is scary. We want to do right by our students, as many of us fear summer school more than the virus. But I want to ask everyone to take a deep breath and a huge step back to look at the bigger picture.
Many plans and assignments will not work.
Many students and teachers are facing more significant problems than logging into a live lecture.
Every home will be different.
Every situation will be different.
We must all embrace school closures and this new idea of home learning with a HUGE dose of grace.
There is much more at stake here than just extended spring breaks, waivers, and the worries of school funding. Any school leader who is still putting more emphasis on grades than grace right now needs to take a closer look at what is happening in the hardest-hit countries.
If missing a few weeks of school, a few grades in the grade book or a standardized test is your biggest worry right now, count your blessings.
The world has been thrown a curveball, and this is when we need grace and understanding more than anything else.
Grace is greater than grades!
© Shake Up Learning 2023. Unauthorized use and/or duplication of this material without express and written permission from this blog's author and/or owner is strictly prohibited. Excerpts and links may be used, provided that full and clear credit is given to Kasey Bell and Shake Up Learning with appropriate and specific direction to the original content on ShakeUpLearning.com. See: Copyright Policy.