The First Day of Google Classroom! Set up your school year for success!
Wow! Google Classroom just keeps getting better and better! Over the last few weeks, Google has released some amazing updates and resources to help teachers and students improve their Google Classroom skills and use.
One resource that I want to share with you is called First Day of Classroom, and it can be found in the Google for Education Teacher Center. These are FREE resources from Google. Check out the tutorials, downloadable guides, tips, tricks, and more!
#FirstDayofClassroom – FREE Training and Resources from Google
[Tweet "#FirstDayofClassroom – FREE Training and Resources from @GoogleforEdu #gttribe #googleedu #shakeuplearning"]
Here you will find a multitude of free resources to help teachers get started with Google Classroom, including:
The Basics:
New to Google Classroom? Start with the basics and these quick and easy, step-by-step tutorial videos to help you set up Google Classroom for the school year. Below are two of the tutorial videos covering the basics of Google Classroom.
How to Create a New Class in Google Classroom
How to Create an Assignment in Google Classroom
The Teacher's Lounge
The Teacher Lounge area which is loaded with Google Classroom tips, tricks, and videos from the experts like managing assignments, keeping organized, reusing a syllabus and more. Below is a playlist of the Teacher's Lounge tutorials videos:
Updates to Google Classroom (Fall 2018)
Google Classroom Tutorial Playlist
You can get all of these videos tutorials (and more) in my Google Classroom YouTube Playlist!
---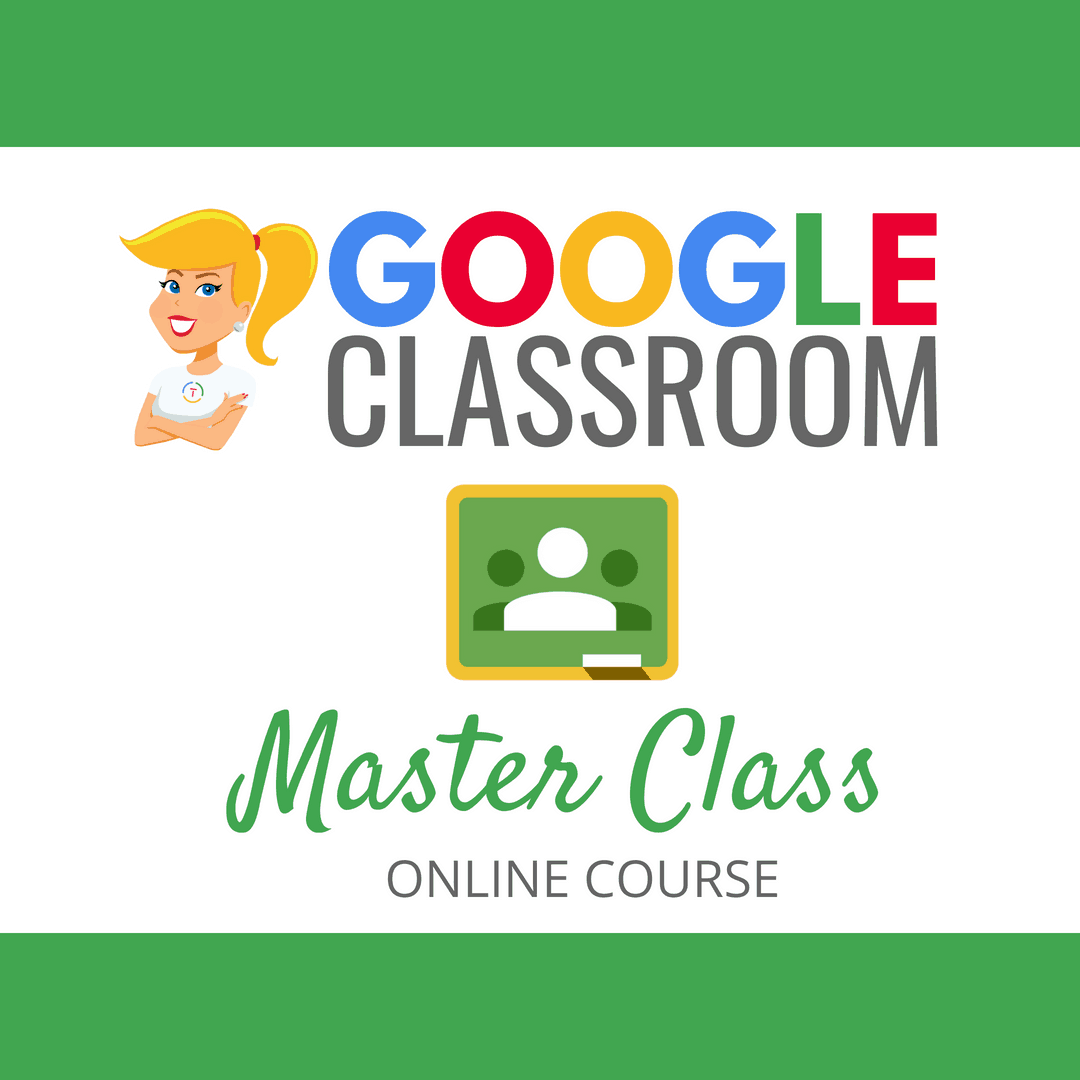 Learn all about the new updates to Google Classroom and take your skills to the next level. This course will give you everything you need to get started using Google Classroom and best practices to help you make the most of this tool.
Perfect for beginner to intermediate skill levels! Consider this your video guide to Google Classroom!
Click here to learn more and to ENROLL TODAY!
---
© Shake Up Learning 2023. Unauthorized use and/or duplication of this material without express and written permission from this blog's author and/or owner is strictly prohibited. Excerpts and links may be used, provided that full and clear credit is given to Kasey Bell and Shake Up Learning with appropriate and specific direction to the original content on ShakeUpLearning.com. See: Copyright Policy.