This post was originally published on Edsurge.com.
These days, your online presence is your resume. It's also the best way to promote your personal and professional brand. Haven't yet jumped on the social media bandwagon? Now is the time.
If you're a teacher, building your brand is more important than ever. Whether you are looking for a new job, advancing your career, or modeling best online practices for your students, there are simple steps that you can take to help you stay relevant and make you more valuable in the future.
Five Tips to Help You Create a Personal Brand and a Positive Digital Reputation
1. What will they find when they Google you?
You should expect to be Googled before a job interview. In fact, think twice about working for any organization that doesn't bother to look you up. A lot of people are proud of being off the grid or hard to find online. However, if you want to be a top contender for a job in the edtech world, and a positive role model for your students and peers, you need to be present—and presentable.
2. What is branding?
What do your website, blog, and social media profile say about you? What is your digital reputation? Your brand is what you represent, the content that you share, your audience, your Personal Learning Network (PLN), and your teaching philosophy. You want your brand to demonstrate that you are trustworthy, and offer quality content, insightful comments, and experience. Your brand tells your audience that what you offer is of value.
Together, the elements that create your brand should communicate a distinct, cohesive story. For instance, when you visit any of my social media profiles, you will see a consistent message. The avatar and logo for my website Shake Up Learning are more recognizable than my face, and that's intentional. That isn't to say that every brand needs an avatar. But do find a creative way to tell your personal story.
[Tweet "Your brand should communicate a distinct, cohesive story."]
3. Choose the right platforms
There is no right or wrong platform. Choosing where you want to build your online presence depends on the audience that you want to engage. If you want to reach parents and school community stakeholders, Facebook is a strong bet. If you want to reach other educators, Twitter and Pinterest are big winners. The bottom line is that you don't have to use them all. Find and connect with your audience where your audience resides.
4. Claim your social media real estate
Before you settle on a username, check that it's available on all of the social media platforms that you want to use—and then keep it consistent. You will lose your audience if you make it hard to find you. Also, keep your handle simple and short, and try to avoid special characters. When a new platform arrives, claim your username early even if you aren't sure that you will maintain a presence there.
[Tweet "Claim Your Social Media Real Estate!"]
5. Optimize your social media profiles
Once you have a consistent username, it's time to optimize your profile. The graphic below gives you a great model to follow. Guy Kawasaki, co-author of The Art of Social Media, knows what he's doing. He has nearly 1.5 million followers on Twitter alone, and he offers effective social media tips in his book. Here are the basics:
Add a picture of your face or logo. Your picture validates who you are. No more eggheads! Using the default egg avatar on Twitter says you don't have a brand, and doesn't tell your audience that you are trustworthy.
Use your real name. Sure, you can lie, but that isn't going to help you build a brand and online presence. Many platforms allow you to show your name as well as your handle.
Link to your website, blog or About.me page. Don't have one? Get one! You may not be ready to start a blog, but anyone can easily set up an About.me page—which is like an online resume.
Compose a meaningful bio, which will help others find and follow you. It should describe your experience in the field of education and highlight topics that you follow like Maker Ed, Google Apps, or edtech.
Add a cover image. Choose an image that tells your story. Who are you? What do you do that sets you apart? Canva is a graphic design tool that makes creating a cover image easy. It offers ready-made templates in the right size for all of the major social media platforms.
Be consistent across all mediums. You want your followers to see the same brand on all of your social media profiles. This also means you shouldn't change your profile picture every five minutes. Be recognizable.
---
[Tweet "Optimize Your Social Media Profiles!"]
---
After you have optimized your social media profiles and clarified your brand, take the time to connect and engage with your audience and peers. There is so much to learn. Share your own ideas, and support others by sharing their great ideas with your audience as well. Remember to keep your posts positive and be a role model for students.
Tools to build your brand and online presence
[Tweet "Tools to build your brand and online presence."]
---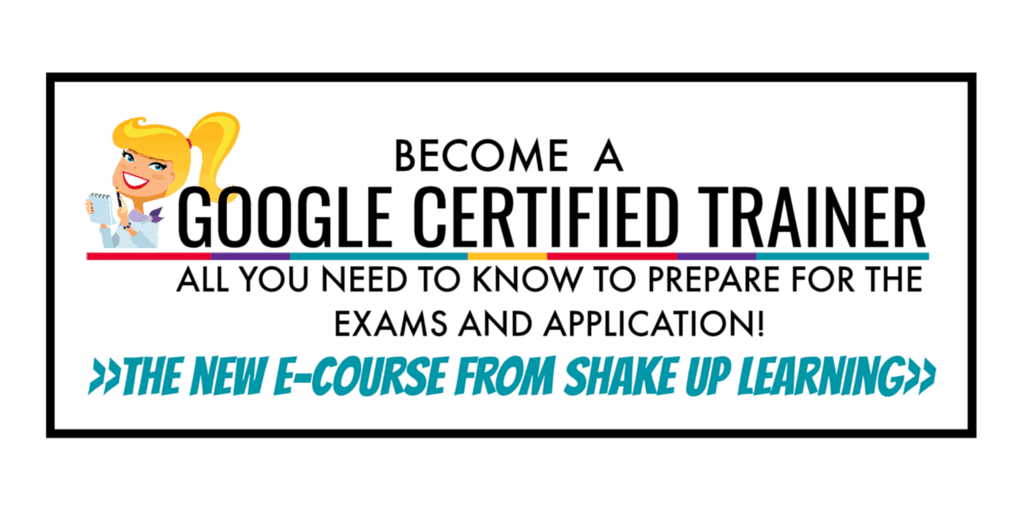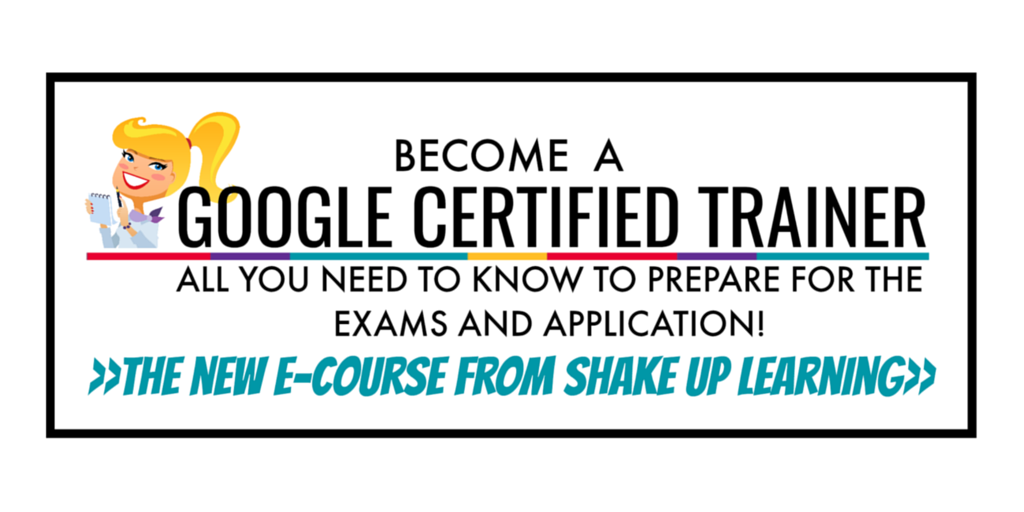 Do you want to travel and help other teachers learn how to use Google Apps in their classroom? Do you want to get your foot in the door as a consultant, trainer, or present at national conferences? Want to make a little extra cash in summer training teachers?
This is the e-course you have been waiting for–the course to help you on your journey to becoming aGoogle for Education Certified Trainer! 
Becoming a Google Certified Trainer was one of the best decisions I ever made, and it transformed my learning and my career! This self-paced, e-course includes EVERYTHING you need to know to pass the Trainer Essentials Exams AND complete the application requirements, including: 
25+ Video Lessons 

Private Google+ Community 

Exam Readiness Checklists 

Tips and Tricks 

The Ultimate Google Certified Trainer Planner and Check List

VIP BONUSES!

and much more!
Learn from an experienced Google Certified Trainer and Google Certified Innovator that will show you the ropes, give you the advice and tips you need, provide a roadmap for accomplishing your goals! Receive step-by-step instructions to help you prepare for all of the exams and the application, case study and video—all on your own terms!
This course is self-paced so you can learn when you have time, access updated materials, gain advice from experienced trainers who have been through the process. 
If you paid to attend a face-to-face boot camp, you would easily spend $299 or more for just two days of non-stop cramming. Make it easy on yourself, do this at your own pace. With an in-person training, it is just one-and-done!
---
© Shake Up Learning 2023. Unauthorized use and/or duplication of this material without express and written permission from this blog's author and/or owner is strictly prohibited. Excerpts and links may be used, provided that full and clear credit is given to Kasey Bell and Shake Up Learning with appropriate and specific direction to the original content on ShakeUpLearning.com. See: Copyright Policy.