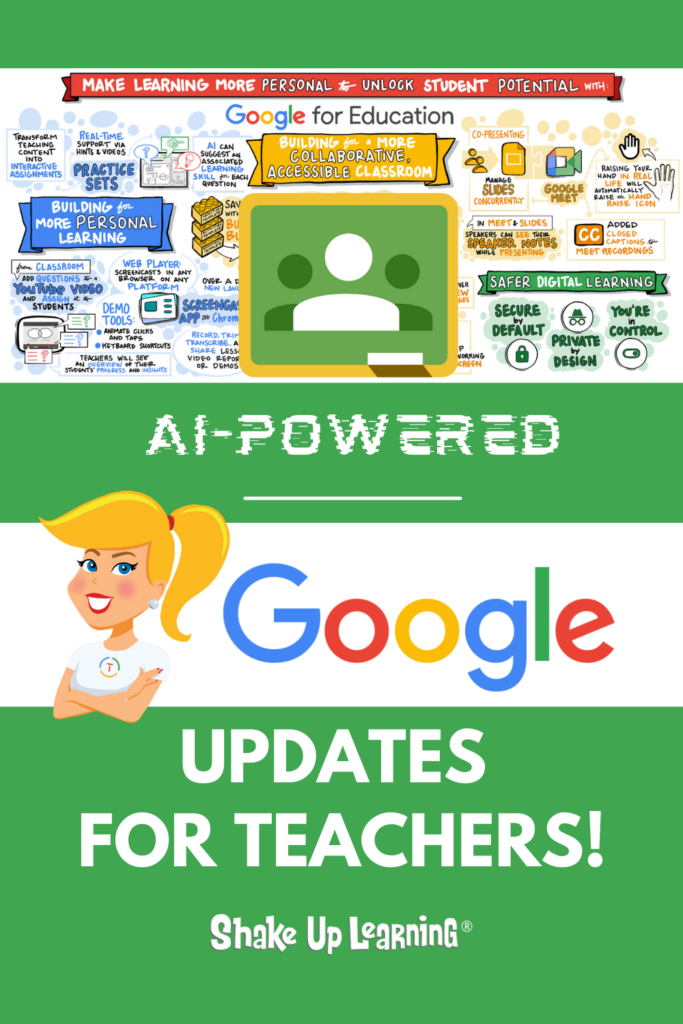 Let's continue to discuss all the Google for Education updates coming your way!
In this podcast series, Kasey explains the important updates teachers need to know.
In this episode (Part 2), we explore Google Classroom Practice Sets, interactive YouTube lessons, privacy and safety, and more!
Did you miss Part 1? You can read or listen here.
Listen to article.
This episode is sponsored by Everfi.
Everyone remembers THAT teacher. The study hall teacher who walked you through your first college application. The social studies teacher who taught you what taxes were AND how to file them. The math teacher who used student loans to show you how interest worked. YOU can be that teacher—and 

EVERFI

 wants to help you make that kind of impact with FREE digital lessons for K thru 12 students. From budgets and banking to credit and savings, you'll find a financial literacy topic that's right for your classroom. And especially during April, Financial Literacy Month, there's no better time to equip students with smart decision-making around finances. Learn how you can share these FREE resources with students and give them a financial foundation that lasts a lifetime. Just go to 

everfi

.com/shake.
AI-Powered Google for Education Updates (Part 2)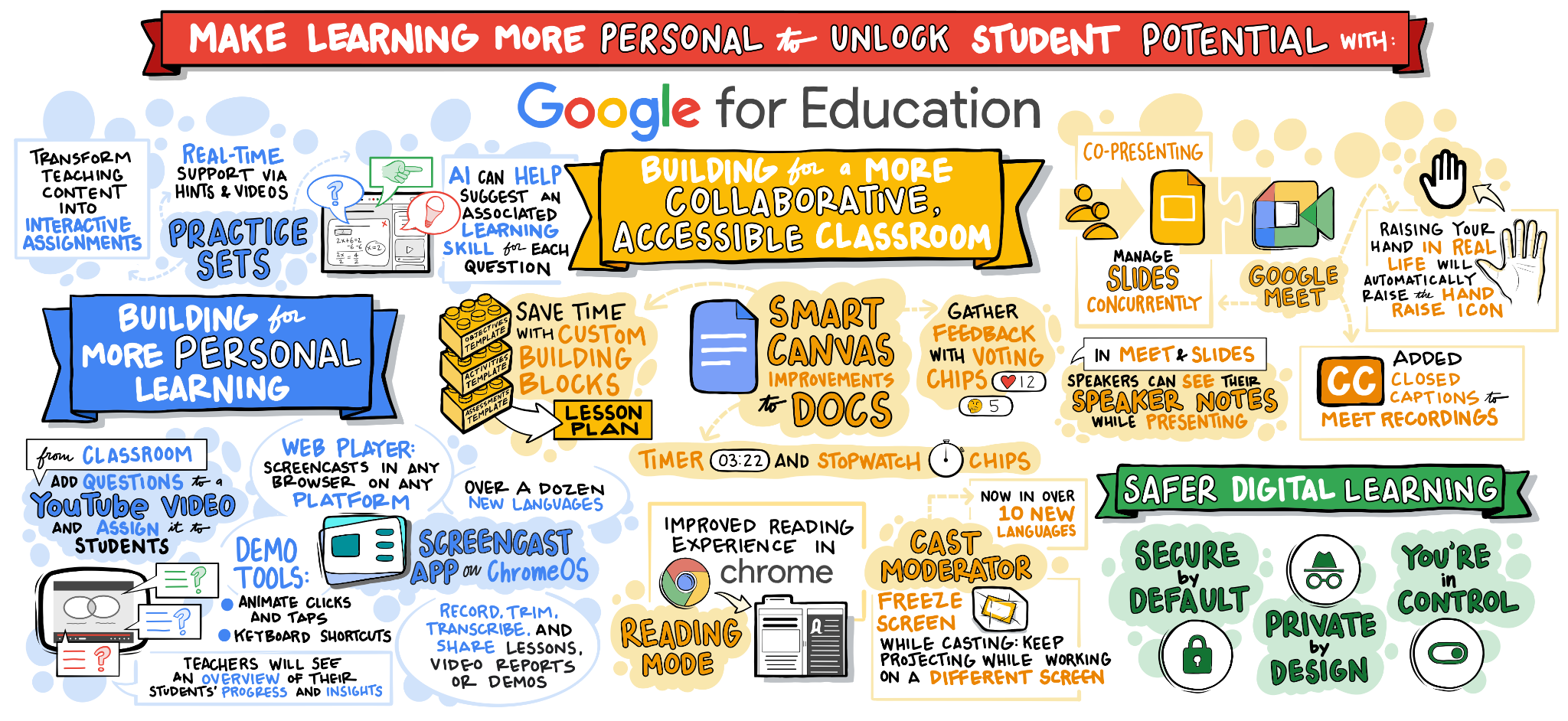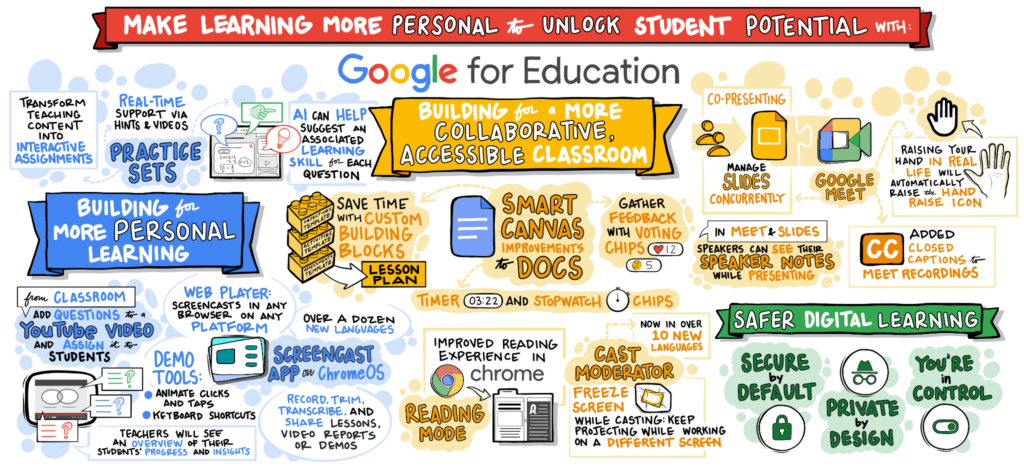 In Part 1, I shared updates to Google Docs, Chromebooks, Chrome, and more. In part 2, we are taking a closer look at the updates to Google Classroom and some important privacy and safety updates.
Please note, most of these updates require a paid tier of Google for Education.
Google Classroom Practice Sets (coming soon)
Google Classroom Practice Sets are coming soon to those with the Teaching and Learning Upgrade or higher.
With practice sets, teachers can transform a PDF into interactive assignments and use the auto-grading tool to save time.


Practice sets also help teachers figure out which concepts need more instruction time and who could use extra support, giving them quick performance insights to shape future lesson plans.
*Related: Google Classroom Advanced Tips (Part 1)
All practice sets you create will be located in the practice sets library within Google Classroom (available from the main menu).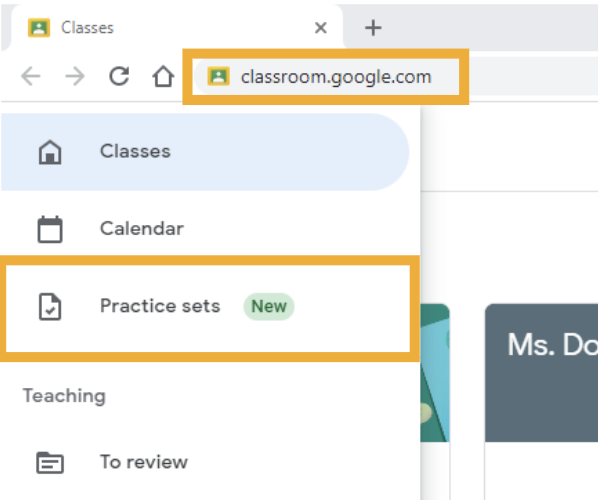 Teachers can upload questions from a PDF or write their own questions and turn them into interactive learning experiences with immediate feedback for students.
The creation process looks very similar to Google Forms and Quizzes with similar question types, click-and-drag to reorder, etc.
Math teachers will appreciate the built-in math keyboard for special characters.
*Related: The Google Classroom Master Class Online Course
But practice sets use adaptive learning technology to help identify the relevant skills for the question and add hints and resources for students who need extra help.


Students open practice sets from the assignment inside Google Classroom.
As they work, auto-grading lets them know right away if their answer is correct. If they don't get it the first time, they are offered hints and resources.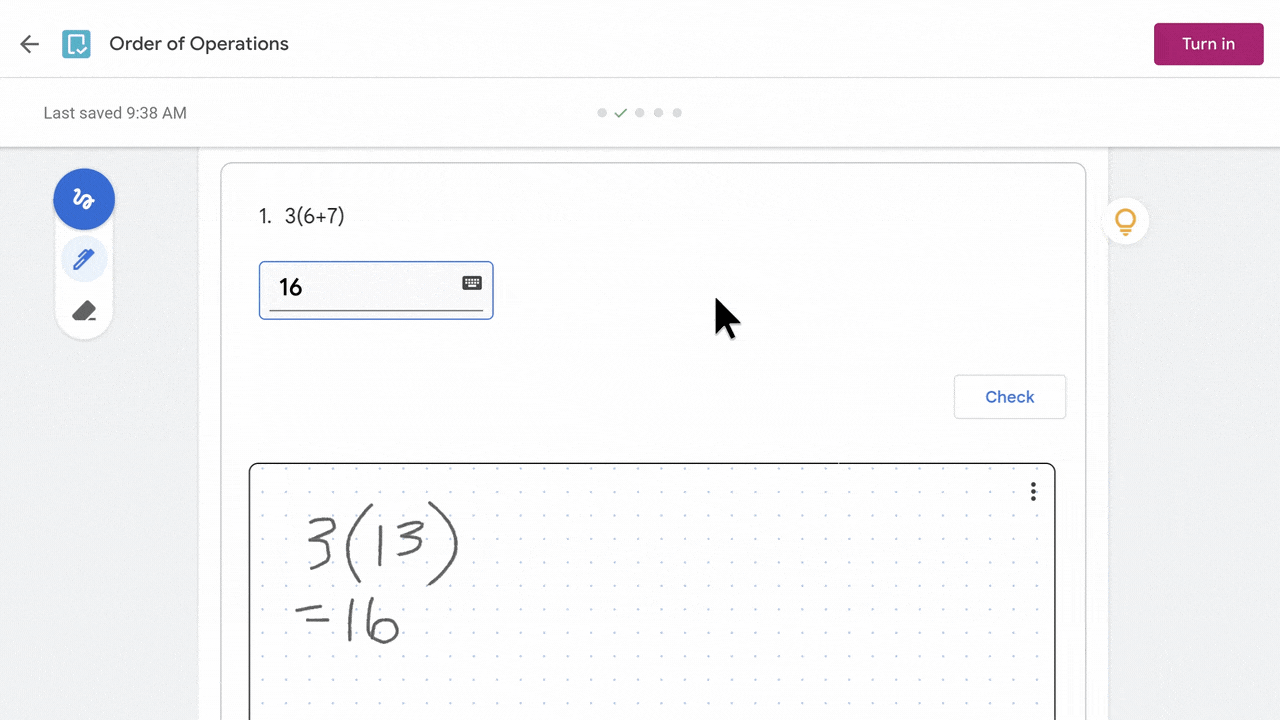 Teachers get a quick view of class performance and can see student work for every attempt they make per problem, and make data-informed instructional decisions.

At first look, the platform looks best for math and science questions that have one correct answer, and more difficult for subjective topics.
FREE Training on Practice Sets available here.
Interactive YouTube Questions (coming soon)
Soon, teachers will be able to add questions to a YouTube video and assign it inside of Google Classroom.
As the video plays, students can answer the questions, get real-time feedback on their responses and rewatch the video as needed.
Educators can receive data about student progress and see what questions were the most challenging for their students.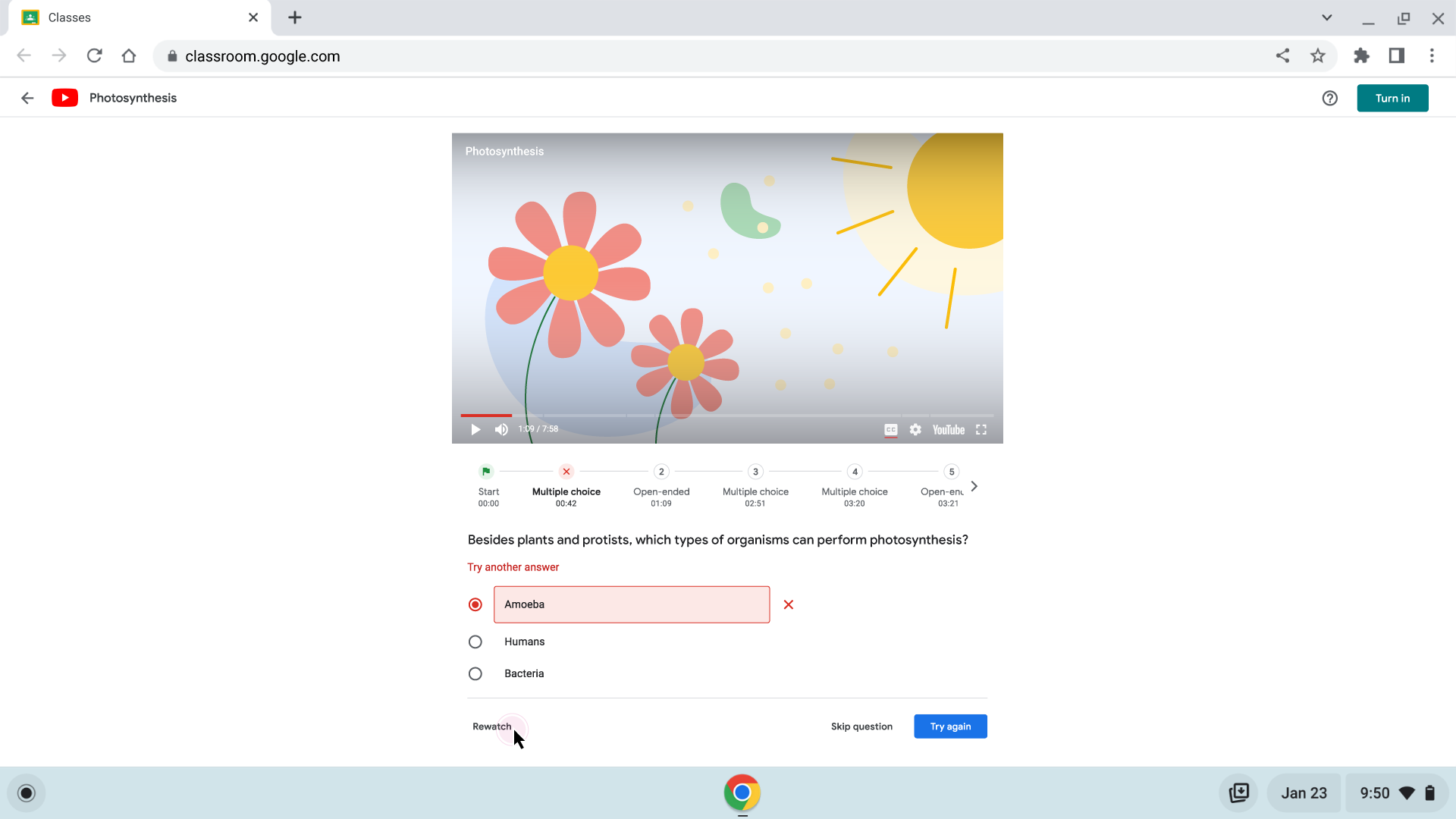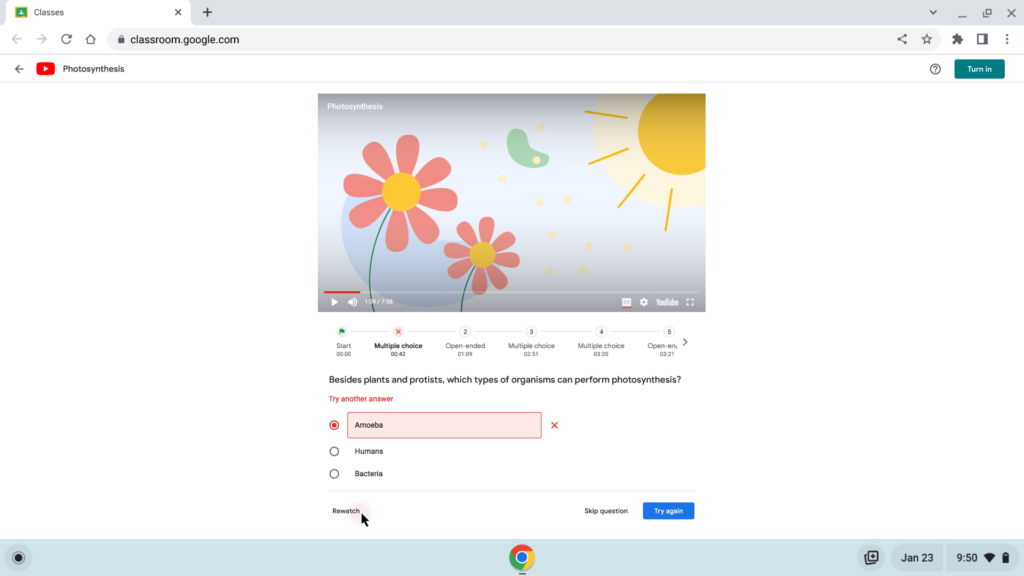 Safety & Security Updates
ChromeOS (available now)
Block, warn, and report end-user actions
Clipboard and printing
Screen capture and sharing
Dynamic electronic privacy screen controls
Google security center integration
App Badges in Admin Console (available now)
We're adding app badges, which will help admins evaluate important app information like app usage, developer information, and user reviews directly within Admin Console.
Context Aware Access Updates (coming soon)
Last year, Google launched context aware access which lets admins control which apps can be accessed based on context, like whether their device complies with an IT policy or whether they're currently connected to the school wifi.
Set rules for apps that are accessing Workspace data via APIs.
Block managed Chrome browsers, and set data protection rule conditions.
Understand the number of users impacted before deploying new settings and make updates as needed
© Shake Up Learning 2023. Unauthorized use and/or duplication of this material without express and written permission from this blog's author and/or owner is strictly prohibited. Excerpts and links may be used, provided that full and clear credit is given to Kasey Bell and Shake Up Learning with appropriate and specific direction to the original content on ShakeUpLearning.com. See: Copyright Policy.