45+ Google Tips for Teachers and Students
The Shake Up Learning community never fails to amaze me! They are always sharing new ideas, lesson plans, tips, tricks, and asking insightful questions. This week was no different.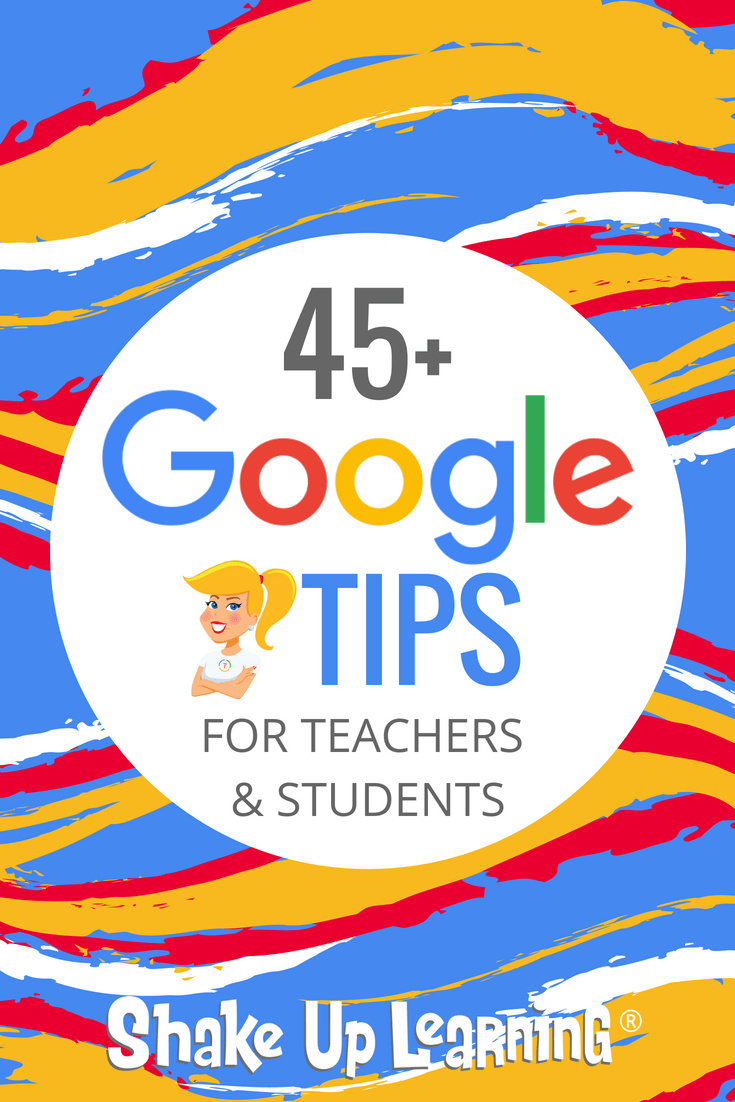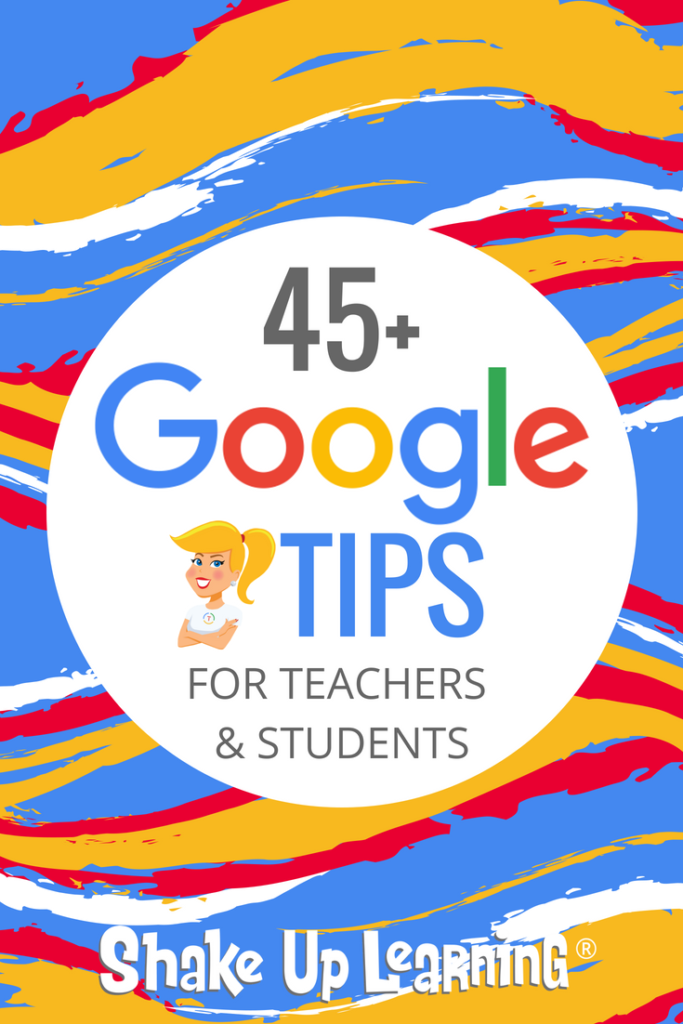 Each week I pose a new question to the Shake Up Learning community on Facebook. (Join here!)
This week I asked the group to share one of their favorite Google tips, and you know what, they didn't disappoint! They shared over 45 different Google tips! (Link to original post.)
The group shared so many amazing ideas, tips, tools, features, and keyboard shortcuts, that I knew I had to compile these for easy reference and sharing.
Not only did I put all of these tips together in a Google Sheet, but I also added links to support documentation and blog posts so that you could learn the tip if it wasn't familiar.
I've embedded the Google Sheet below. I've also added links so you can view and make a copy if you wish.
We are all better together! Look at how much we can learn and share and this is just the tip of the iceberg.
Thank YOU for being a part of Shake Up Learning!
[Tweet "45+ Google Tips for Teachers and Students from the #ShakeUpLearning community! #gsuiteedu #gttribe #googleedu #edtech"]
My Favorite Tip: Sir Links-a-Lot!
I don't like to play favorites, but this one blew me away! Rachel Murat shared one of my favorite new Chrome extensions; Sir Links-a-Lot. If the name isn't enough to make you smile, what it does will make you giddy!
It's AWESOME! It automagically makes those unique links in Google Apps for you, like force a copy, template, preview, or PDF.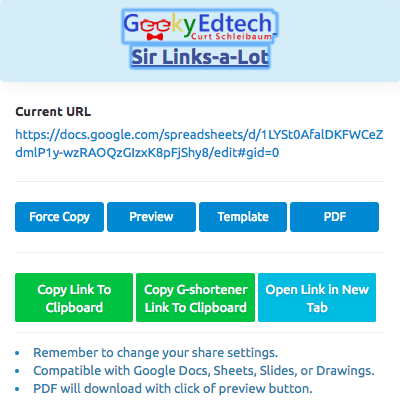 Now that is just a small taste of the fun and Googley goodies in this post. So, without further ado, here are your 45+ Google tips for teachers and students!
---
45+ Google Tips for Teachers and Students
View the Google Sheet | Make a Copy
---
© Shake Up Learning 2023. Unauthorized use and/or duplication of this material without express and written permission from this blog's author and/or owner is strictly prohibited. Excerpts and links may be used, provided that full and clear credit is given to Kasey Bell and Shake Up Learning with appropriate and specific direction to the original content on ShakeUpLearning.com. See: Copyright Policy.