Revolutionizing Learning 2016 – bit.ly/rlchat16
Presentations and Resources
© Shake Up Learning 2016. Unauthorized use and/or duplication of this material without express and written permission from this blog's author and/or owner is strictly prohibited. Excerpts and links may be used, provided that full and clear credit is given to Kasey Bell and Shake Up Learning with appropriate and specific direction to the original content on ShakeUpLearning.com.
---
The Teacher's Guide to Google Classroom
---
Digital Differentiation with Google Apps
---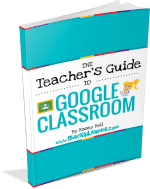 ---
Golden Treasures of Google
---
Chrometastic Ways to Support Struggling Readers and ELL
---
Shake Up Learning with Google Apps
---
Want to Become a Google Certified Trainer?
Do you want to travel and help other teachers learn how to use Google Apps in their classroom? Do you want to get your foot in the door as a consultant, trainer, or present at national conferences? Want to make a little extra cash in summer training teachers?
This is the e-course you have been waiting for–the course to help you on your journey to becoming aGoogle for Education Certified Trainer! 
Becoming a Google Certified Trainer was one of the best decisions I ever made, and it transformed my learning and my career! This self-paced, e-course includes EVERYTHING you need to know to pass the Trainer Essentials Exams AND complete the application requirements, including: 
25+ Video Lessons 

Private Google+ Community 

Exam Readiness Checklists 

Tips and Tricks 

The Ultimate Google Certified Trainer Planner and Check List

VIP BONUSES!

and much more!
Learn from an experienced Google Certified Trainer and Google Certified Innovator that will show you the ropes, give you the advice and tips you need, provide a roadmap for accomplishing your goals! Receive step-by-step instructions to help you prepare for all of the exams and the application, case study and video—all on your own terms!
This course is self-paced so you can learn when you have time, access updated materials, gain advice from experienced trainers who have been through the process. 
If you paid to attend a face-to-face boot camp, you would easily spend $299 or more for just two days of non-stop cramming. Make it easy on yourself, do this at your own pace. With an in-person training, it is just one-and-done!
---
Bring Shake Up Learning to Your School
Ready to shake things up in your school or at your event? Email me at 
Kasey@ShakeUpLearning.com
 , or submit this 
PD request form
 to bring Shake Up Learning to your 2016 event.
---
Below are just a few of the keynote presentations and workshops that I deliver across the country:
Change is the New Black: Embrace the Digital Learning Revolution(keynote)
The Teacher's Guide to Google Classroom (workshop or presentation)
Digital Differentiation with Google Apps (workshop or presentation)
The Golden Treasures of Google! The Fabulous Tools You Don't Know About! (presentation)
Blended Learning with Chromebooks (workshop or presentation)
The Social Media Secret Sauce (presentation)
---
About Kasey Bell
Kasey Bell is an award-winning digital learning consultant, speaker, and blogger with a passion for technology and learning. Kasey offers engaging staff development for all levels of educators, specializing in training, presentations, keynote speaking engagements, and consulting. As a skillful facilitator, Google Certified Innovator, Google Certified Trainer, and Amazon Education Thought Leader, Kasey has led a variety of digital learning workshops, including presentations at ISTE, FETC, TCEA, Google Summits, and iPadpalooza. Kasey received a Digital Innovation in Learning Award given by EdSurge and Digital Promise, in the "Sharing is Caring," category, and she was recognized as the #3 EdTech and E-Learning Influencer on Twitter. Kasey was a finalist for the 2015 Instructional Technology Specialist of the year given by TCEA. Kasey is co-leader of the North Texas Google Educator Group and has also been featured on edtech podcasts, EdTech Magazine, Edsurge and more.
Kasey's website and blog, ShakeUpLearning.com, provides teachers and educators with digital learning resources, tech tips and tricks, and classroom technology integration ideas. Here you will find great resources for Google apps, including guides and cheat sheets, mobile learning and apps, iPad tips, and social media tips for educators. Shake Up Learning, was recognized as a Must Read EdTech Blog for 2016, and a 2015 Edublog Awards Finalist for best edtech resource blog. Also, Kasey's resources and tips have also been featured on other blogs and websites including Edsurge, Edudemic, EdTech Magazine, Emerging Edtech, and more. As a blogger, Kasey uses her blog to create and share original technology integration ideas, resources, cheat sheets, and more!
---
---
Connect with Shake Up Learning
Email me: Kasey[AT]ShakeUpLearning.com