Canyon ISD 2016 –
Presentations and Resources
© Shake Up Learning 2016. Unauthorized use and/or duplication of this material without express and written permission from this blog's author and/or owner is strictly prohibited. Excerpts and links may be used, provided that full and clear credit is given to Kasey Bell and Shake Up Learning with appropriate and specific direction to the original content on ShakeUpLearning.com.
---
Digital Differentiation with Google Apps
---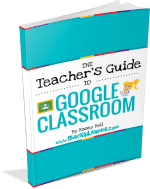 ---
Golden Treasures of Google
---
About Kasey Bell
Kasey Bell is an award-winning digital learning consultant, speaker and blogger with a passion for technology and learning. Kasey offers engaging staff development for all levels of educators, specializing in training, presentations, keynote speaking engagements, and consulting. As a skillful facilitator, Google Certified Innovator and Google Certified Trainer, Kasey has led a variety of digital learning workshops, including presentations at ISTE, FETC, TCEA, Google Summits, and iPadpalooza. Kasey received a Digital Innovation in Learning Award given by EdSurge and Digital Promise, in the "Sharing is Caring," category, for her work sharing educational resources on her blog and across social media. Kasey was also a finalist for the 2015 Instructional Technology Specialist of the year given by TCEA and has been recognized as a Top Ten EdTech and E-Learning Influencer. Kasey is co-leader of the North Texas Google Educator Group. She is also an EdCamp organizer and has also been featured on edtech podcasts, including House of EdTech and Coffee with a Geek. She also serves on the Educational Advisory Board for Responsibility.org.
Kasey's website and blog, ShakeUpLearning.com, provides educators with instructional technology resources, tips and tricks, and classroom technology integration ideas. Here you will find great resources for Google apps, including guides and cheat sheets, mobile learning and apps, iPad tips, and social media tips for educators. Shake Up Learning, was recognized as a Must Read EdTech Blog for 2014 and 2015, and a 2014 Edublog Awards Finalist for best new blog and best edtech resource blog. Also, Kasey's resources and tips have also been featured on other blogs and websites including Edsurge, Edudemic, EdTech Magazine, Emerging Edtech, and more. As a blogger, Kasey uses her blog to create and share original technology integration ideas, resources, cheat sheets, and more!
---
---
Connect with Shake Up Learning
Email me: Kasey[AT]ShakeUpLearning.com