Creating an engaging classroom is harder than ever in these post-COVID hybrid learning days.
Joe and Kristin Merrill literally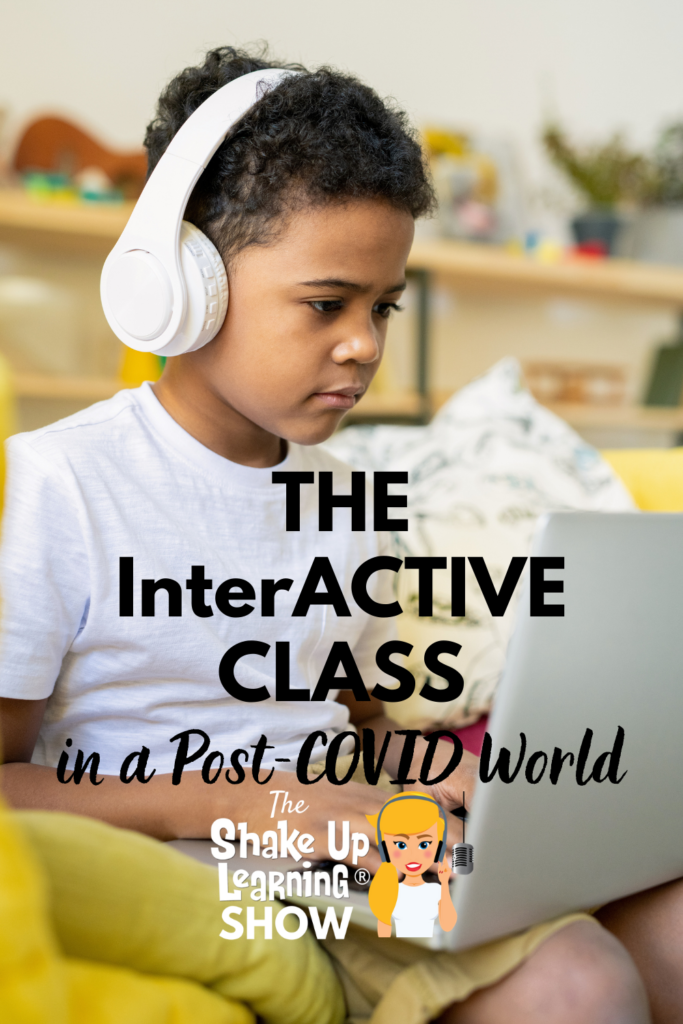 wrote the book on the subject, however, and they joined me to chat about their favorite tools and resources, what they are doing to keep the kids off the screen as much as possible, and different tactics you can use to boost the fun-level in your classroom.
Joe and Kristen Merrill are a husband and wife teaching dynamic duo.
They both teach in the same school, live together, have two kids of their own, and have now written a book together. (With another in the works.)
They are both extremely passionate about making learning as interactive as possible for their students and have started to expand their strategies in a virtual classroom.
Their book, The InterACTIVE Class, breaks down their mentality on creating interactivity within the classroom and gives you strategies to do the same in yours. They share which pieces of technology they like the most and how to use them in such a way that your students learn through play. 
These two are such a positive inspiration for teachers everywhere. They have managed to maintain a sense of overall positivity in their classrooms and are going into this next year ready for anything. This year has been one of struggle for teachers everywhere, but that just means that we are learning. 
Listen in to learn how you can make your classrooms more interactive and if you're interested in learning more, check the links below to follow the Merrills. 
Follow me on TikTok at @ShakeUpLearning.

Shoutout
Dr. Angela Draper for mentioning Shake Up Learning on her podcast, The Virtual Principal Podcast (episode 4).
Listen to this article:
The InterACTIVE Class in a Post-COVID World
In This Episode:
[00:29] Get ready to meet and learn more about The Merrills.
[01:52] Shout out to Dr. Angela Draper for mentioning Shake Up Learning on her podcast, The Virtual Principle Podcast (episode 4).
Quick Tip of the Week – NEW Google Classroom Feature!
[02:26] Your quick tip of the week is about a brand new feature on Google Classroom. 
NEW FEATURE! You can now invite students to join your class in Google Classroom with a link!
Go to

classroom.google.com

.

On the class card, click More

Copy invite link.




Paste the link into an email for your students.




When students get your email, they click the link to join your class. 
Note: If you don't see "Copy invite link," make sure you have Invite codes enabled.
Watch this quick video to learn how.
[05:04] Welcome Joe and Kristin Merrill to share more about their work and their passion.
[06:52] How they decided on the cover of their book. 
[07:45] What does back to school look like for them this year? 
[10:02] Joe and Kristin share what happened at their school when they shut down due to COVID.
[13:01] Why having their own kids in their classrooms made for an interesting virtual learning experience. 
[14:00] Now that they've learned all of these lessons, how has it affected their back to school mentality this year? 
[15:58] You don't have to make all assignments technology-based.
[18:29] Learn how they use various pieces of technology in their classrooms. 
[20:42] Fun and engaging ways you can do class announcements and keep parents updated. 
[24:05] What kinds of devices do their students have? 
[25:49] How is their district handling synchronous learning, and how many hours are students expected to be on their screens? 
[28:37] Why tangible offline work is important.
[30:06] Is Joe concerned about what may have been missed in Kindergarten for his new 1st-grade class? 
[33:08] We are all failing forward together at this point. 
[34:50] What is in their plans for the start of the school year to help increase engagement? 
[37:41] How are they using Seesaw? 
[39:05] Learn what other tools they're planning to use in their classrooms.
[42:12] What one piece of advice would they give to all the teachers out there? 
[44:01] They're writing book number 2. Learn more!
[46:26] Connect with The Merrills.
Podcast Question of the Week: 
[48:36] – How can you create a more interactive class to engage students this year?  

Post your answers in the

Shake Up Learning Community

or on your favorite social platform. 
---
About Joe and Kristin Merrill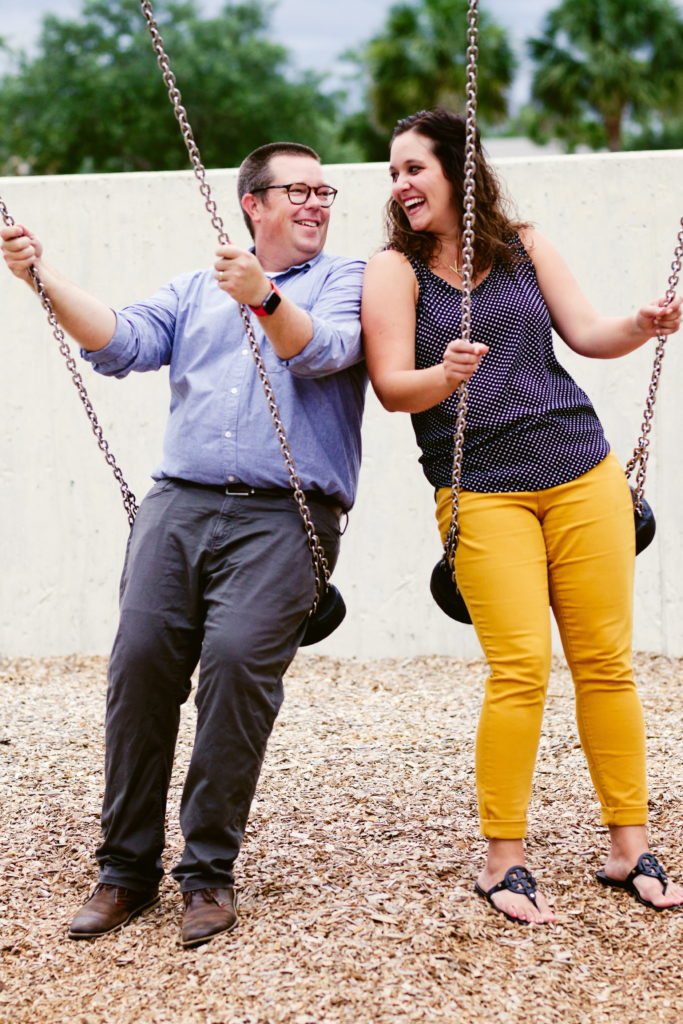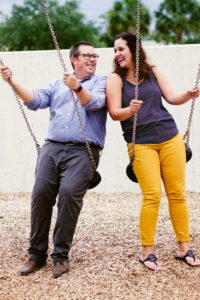 Twitter: @TheMerrillsEDU
Website: http://www.themerrillsedu.com 
Title: First (Joe) and Fourth (Kristin) Grade Teachers
Bio: Kristin and Joe Merrill share a passion for infusing EdTech into their Fourth and First Grade classrooms. Together, they have a combined 20+ years of teaching experience, where they collaborate to create engaging lessons that turn into memories for their students. Even though they teach different grades, they share one common goal: learning needs to be interactive. This mindset drove them to write the book, "The InterACTIVE Class," (Elevate Books EDU), and put a new spin on traditional strategies to help implement technology that meets the needs of all students.
Links and Resources Mentioned in this Episode:
The Shake Up Learning Community on Facebook
Join the Shake Up Learning Book Study!
The Interactive Class by Joe & Kristin Merrill
The Merrill's on Twitter
© Shake Up Learning 2023. Unauthorized use and/or duplication of this material without express and written permission from this blog's author and/or owner is strictly prohibited. Excerpts and links may be used, provided that full and clear credit is given to Kasey Bell and Shake Up Learning with appropriate and specific direction to the original content on ShakeUpLearning.com. See: Copyright Policy.